Morri-Lynn Buchanan, a Richmond dance teacher who touched the lives of thousands over the past 30 years, and who proved that anyone can dance despite physical or mental challenges, passed away on Dec. 21, aged 62.
"I cannot put into words how much of an impact she has had and what a special person she was...I will be forever grateful to have known Morri-Lynn," said a student's parent in an email to the Richmond News.
Buchanan grew up in Edmonton, Alberta, and started dance training aged 12. She moved to Richmond in 1987 and launched her Morri-Lynn Dance Studio in Steveston the year after. Here, she started focusing on including dancers of all abilities.
"It was one of the only studios that really opened the doors to welcome special needs children with autism, Down syndrome, physical disabilities," said Fiona Buchanan, Morri-Lynn's daughter, to the News.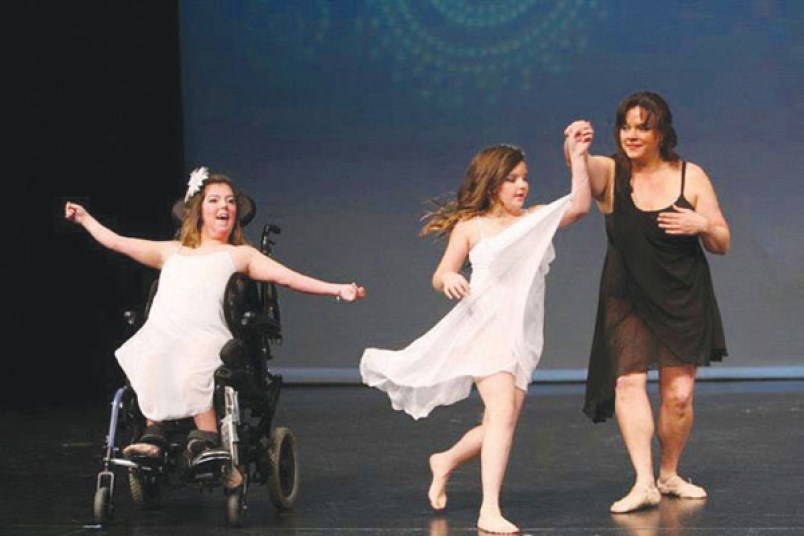 Fiona recalled that her mom's mission to create an all-inclusive dance studio started with one of Morri-Lynn's best friends, who was "essentially kicked out of a dance studio because she was too tall and not flexible enough," and who was always put at the back row and not allowed to go to competitions.
"And then there was another girl who was born with only two fingers on one hand, so she wouldn't be able to perform with the other girls," said Fiona.
"My mom integrated them, and built (the initiative) from there."
Morri-Lynn had students aged from six months to 93 years old. She had held classes every Monday for special-needs students over the past 15 years at the Richmond Society for Community Living, and taught in almost all senior centres in Richmond.
She had also become a neuromovement practitioner, and incorporated nerve movement and therapy into her dances.
One thing Morri-Lynn had always insisted on doing was to take her students to participate in regular dance competitions.
"The dancers included those in a wheelchair or with autism, but it was not just a group of people with special needs. That was her idea, not to seperate them, but to get everybody together," said Fiona.
Morri-Lynn and her students did so well that they qualified for national competitions and made it to the Dance World Cups in Montreal and Whistler, bringing home a medal from the international competition.
"She really thought that by taking them to competitions, it was giving them the same experience as everyone else. That really helped build their confidence and showed what they can do, instead of pointing them and showing what they can't do," said Fiona.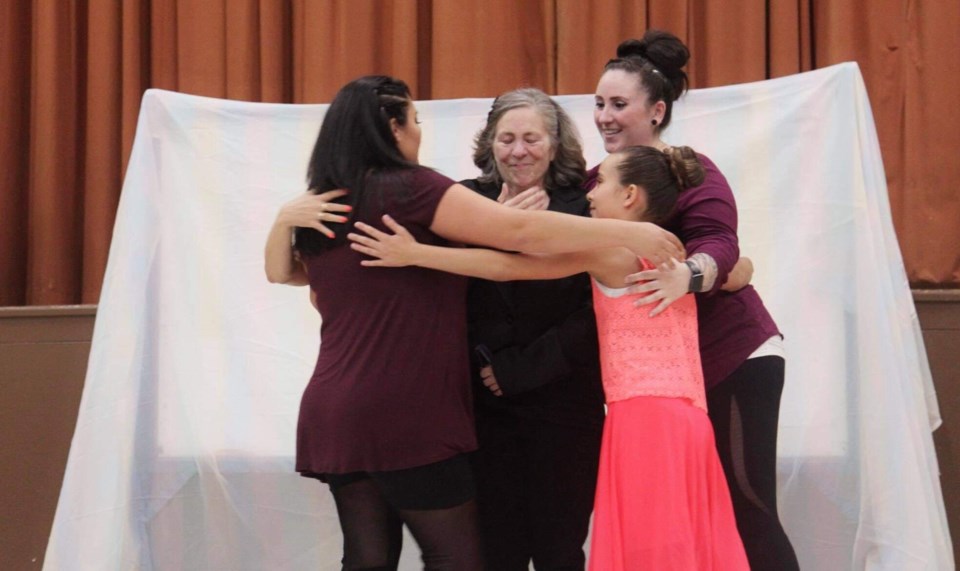 Fiona said her mom, who was still teaching two weeks before losing her battle to cancer despite physical pain, believed that to be a good teacher is not about expertise, but about being a loving human that can make the best experience of students.
As a mom, Morri-Lynn was artistic, creative and "very quirky but always in a fun, loving way," according to Fiona. She would save to take the children to Disneyland, or to Las Vagas on their 21st birthday.
"She worked evenings in the dance studio, so during the day, she always made us a hot lunch," recalled Fiona.
"We always knew how much she is loved in the community and how big an impact she had, and still has on the community.
"She was such a big inspiration, making us want to be better and have the same impact as she did."
A celebration of life will be held at South Arm United Church on Saturday, Dec. 29 from 11 a.m. to 2 p.m.