The COVID-19 pandemic has raised numerous questions about how to maintain our physical health and keep the most vulnerable members of our communities safe from infection.
But, for many, the pandemic can also take a toll on mental health, and if you're feeling more stress, anxiety, worry, depression — or are dealing with underlying or pre-existing mental health issues — you're not alone.
That's the message the Richmond News, along with Herbaland, wants to share with Richmondites as we all learn to navigate and adapt to this "new normal."
"This is an opportunity for our community to hold hands together to address the issue of mental health," said the News' publisher Alvin Chow, "but at the same time, trying to be positive."
To help bring the community together in this unusual time, the News and Herbaland are launching a contest — along with the News' mental health feature in this week's paper — asking people to share photos and tips of what they're doing to help stay mentally well during the pandemic.
"I think that's what we need right now – we're all isolated physically, but that doesn't mean that we can't feel close to each other and connected in other ways," said Lin Ivey, marketing lead and nutritionist for Herbaland.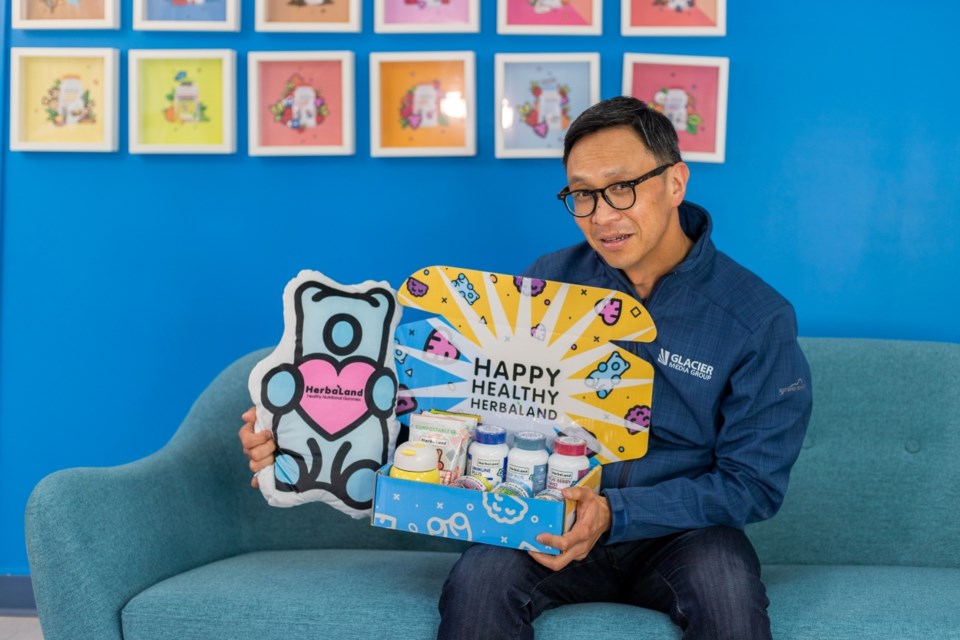 "People are (also) still struggling with everything they would have if we had never come into this pandemic, so coming together and sharing stories and tips and tricks, and encouragement, I think is just so powerful."
Chow, an avid runner, said he is making sure to get some kilometres in each day and setting targets to help with discipline. 
Meanwhile, Ivey said the biggest thing she's done for her mental health during the pandemic is saying "yes" to things she normally wouldn't do, or revisiting hobbies she enjoyed in the past.
Herbaland co-founder Aisha Yang said that it's a clear social responsibility for the company to try to help and support the community during these difficult and unprecedented times.
The Richmond-based company has been donating gummies to frontline workers throughout the pandemic, to help give back to the community, said Herbaland marketing specialist Bruno Bonamigo. Through the campaign, the company has donated close to 20,000 bottles of gummies to frontline health-care workers across Canada. 
Meanwhile, the fact that so many members of the Richmond community have collaborated on the mental health feature, said Chow, is a positive sign that there is "hope, there's solutions and there is support (for mental health)."
The mental wellness contest will run from May 28 to June 14.
To enter, send a photo or video of what you're doing to help stay mentally healthy during COVID-19 to contests@richmond-news.com.  Each of the three winners will receive a $250 Herbaland immunity bundle ($100 gift card and $150 of product samples).