Richmondite Angela Cao didn't know how to use a stand mixer before the pandemic, but now delicate macarons, mooncakes, trays of chocolate chip heart cookies, and loaves of homemade bread are rolling out of her oven on a daily basis.
And her once-empty kitchen shelves are now filled with kitchen mixers, cake pans and other baking tools. 
"The baking process demands focus, which helps me to find solace. And it's gratifying to make delicious food for my family," said Cao, who works in the financial industry and used to devote an excessive amount of time and energy to her career. Then COVID-19 hit. Now, with no commute, she spends more time with her family. 
"I might not be able to control what's going on in the world right now, but I am in control of what dishes I want to share with my family tonight. Sometimes it's good to tune out from the world and spend time enjoying the present moment."
The pandemic has been the source of great suffering for many, but the social isolation and time spent at home has also created opportunities, said Cao, who is not only baking for the first time but also reflecting on what she wants in life.
"I have been incredibly close with my friends and family members. What we need right now isn't luxuries, but creating sweet memories with loved ones," she added.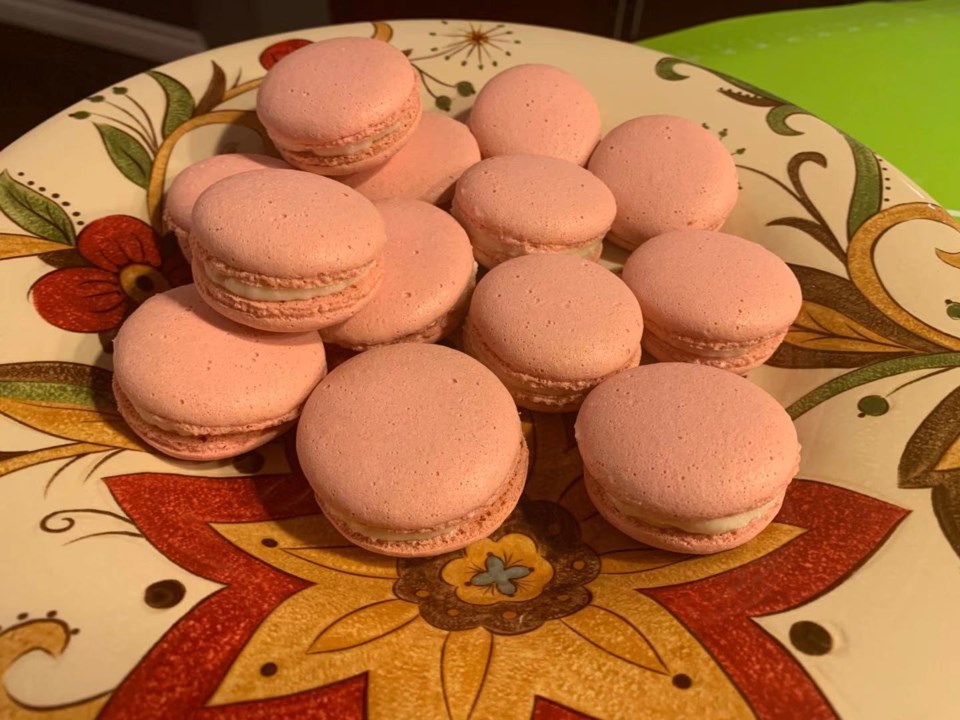 Jimmy Yan, the project and information officer at Access Pro Bono, an organization that provides legal services to people who may not otherwise be able to afford them, is also seeing the benefits of living a simpler, more pared down life.
Instead of spending hours commuting and in meetings, for example, he's taught himself how to cut down a 30-foot tree in his backyard and fix his own toilet.
"I spent almost a month cutting down the tree. I started with baby steps (which included hours of watching online tutorials and researching tools), but after finally getting it done, I am proud to say I can tick another thing off my bucket list," said Yan. 
And it hasn't been all about chores. Audiobooks is one of his new-found pleasures and Yan is proud to say he's just finished listening to 10 million words. 
Meanwhile, Yan's five-year-old daughter learned how to ride a bike. Now they ride their bikes together to get exercise and reset their minds during the pandemic.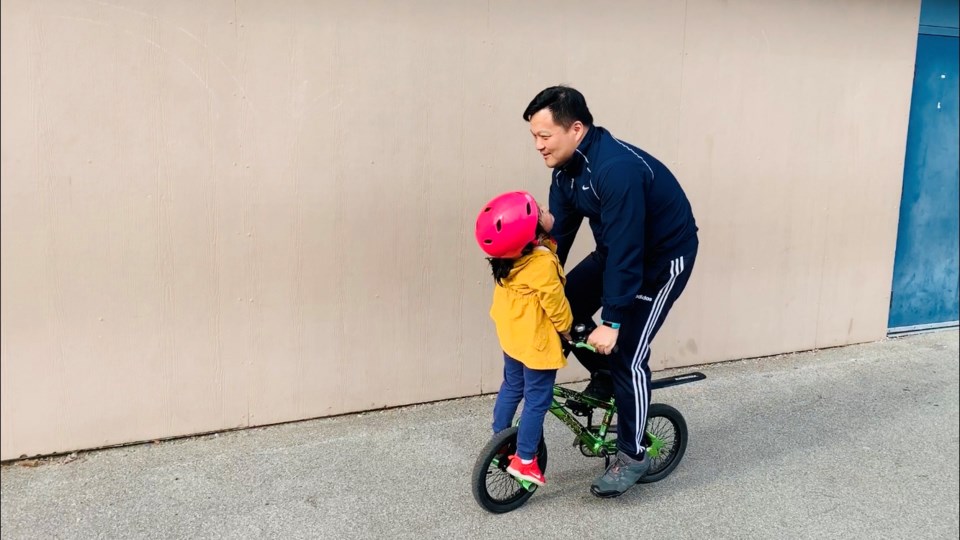 Finally, and somewhat surprisingly, Yan is happy to report an emerging social life thanks to just getting to know his neighbours.
"Lots of kids live in our neighbourhood, and some of them even go to the same school. Before the pandemic, other parents and I didn't have a chance to get to know each other since we were all busy dropping our kids off and going somewhere. Now we have more time to talk with each other. We feel more connected," added Yan. 
Yan said he doesn't want to trivialize the suffer COVID-19 has caused, and his heart goes out to people who have lost loved ones, but he does recognize how the crises has created opportunities.
"I believe many people will emerge from the pandemic stronger and happier."
Yan is now planning to enroll himself in Masterclass, an education platform that features celebrities and experts from around the world discussing everything from arts and entertainment to science and technology.
"I encourage others to keep themselves stimulated and find ways to learn new skills, which could give us more confidence and motivation to get through the pandemic," said Yan.