Population: 99,913 (2016 census)
Size: 86.03km²
English as a first language: 35,485 people or 35.61 per cent (2016 census)
Steveston-Richmond East is currently represented by Joe Peschisolido (Liberal). He  won the riding in 2015 with 19,486 votes out of 43,225 votes (45.08 per cent).
Kenny Chiu of the Conservatives finished second with 16,630 (38.47 per cent) votes. Scott Stewart of the New Democrats finished third with 5,248 (12.14 per cent) votes.
As per the 2016 census, the riding is home to 99,913 people. That is an increase of 3,303 (3.4 per cent) from 2011. The riding ranks 240th in population size nationally — the average riding population is 103,417.
Fifteen to 64 year olds make up 69.6 per cent of the population. That group is made up of 33,155 males and 36,350 females. Seniors (65 and older) are 16.2 per cent of the population.
There are 36,350 private dwellings in the riding. The average family size is 2.7 which is larger than the national average. size of families, which is 2.49.
Kenny Chiu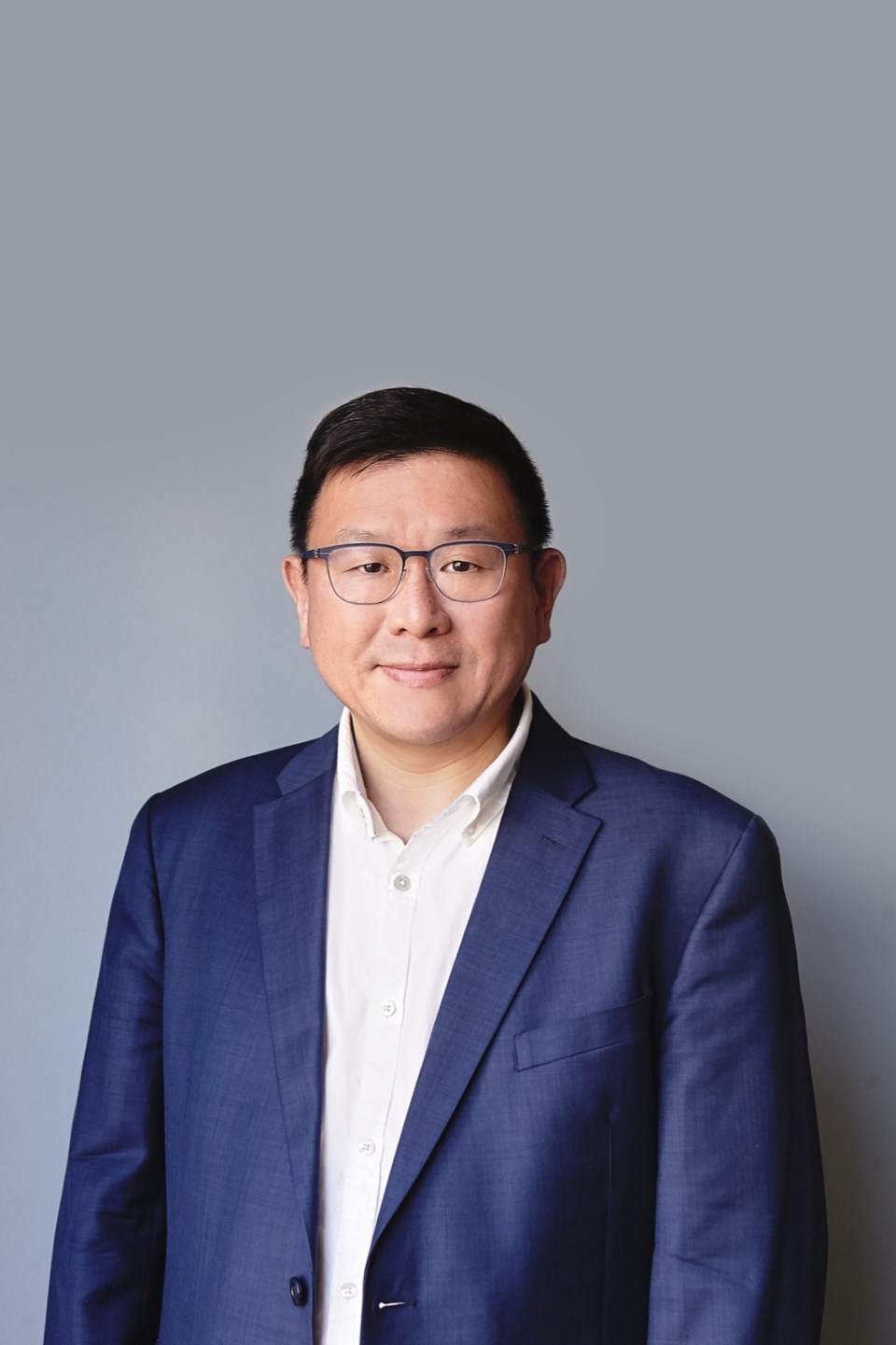 Name: Kenny Chiu
Party: Conservative Party of Canada
Residency: Richmond
Favourite motto/quote: Live Long and Prosper
Most admired public figure: Doug Jung  
A former Richmond school trustee and recent co-host of NewsTalk on Fairchild radio, Kenny Chiu moved to Canada in 1982, and has worked, raised his family in, and has been serving the community for over 25 years.
During his term as trustee, Chiu provided leadership in increasing the district's school building fund, and keeping the district ready for Richmond's ever-growing community.
While building his career in Richmond's high-tech industry as a software engineer and senior development manager, he has also been active in numerous boards around Richmond such as City of Richmond's Family and Youth Court Advisory Committee, helping to bring the community together.
Previously on the board of the Mennonite housing society, Chiu helped provide housing for low-income families and assisted living for seniors. As a member of the Philippine Canada Trade Council, he encouraged entrepreneurship for new immigrants.
Chiu was also a past executive and board member for the Richmond Rotary Club, giving back to the community through projects supporting Richmond's local organizations and institutions.
A true, trusted, community leader, he is married to his wife of 25 years with two daughters, both born and raised in Richmond.
Chiu is passionate about improving affordability because that is what he hears most about. This includes reducing taxes and growing the economy to provide greater opportunities.
Ethics in government has seen an increased focus over the last four years, both in Ottawa and in Steveston-Richmond East. 
Justin Trudeau leads by example whenever he breaks the rules, and Liberal members of Parliament follow his lead. The people of Steveston-Richmond East deserve better. 
They deserve a member of Parliament who holds himself to the highest ethical standards, and truly has his constituents and his country in mind whenever he goes to Ottawa.
We need to protect the environment and invest in infrastructure.  This includes funding the Massey Tunnel replacement.
He will also advocate for continued support for the Richmond dike system and other infrastructure that our community needs to adapt to the changing climate. 
Jaeden Dela Torre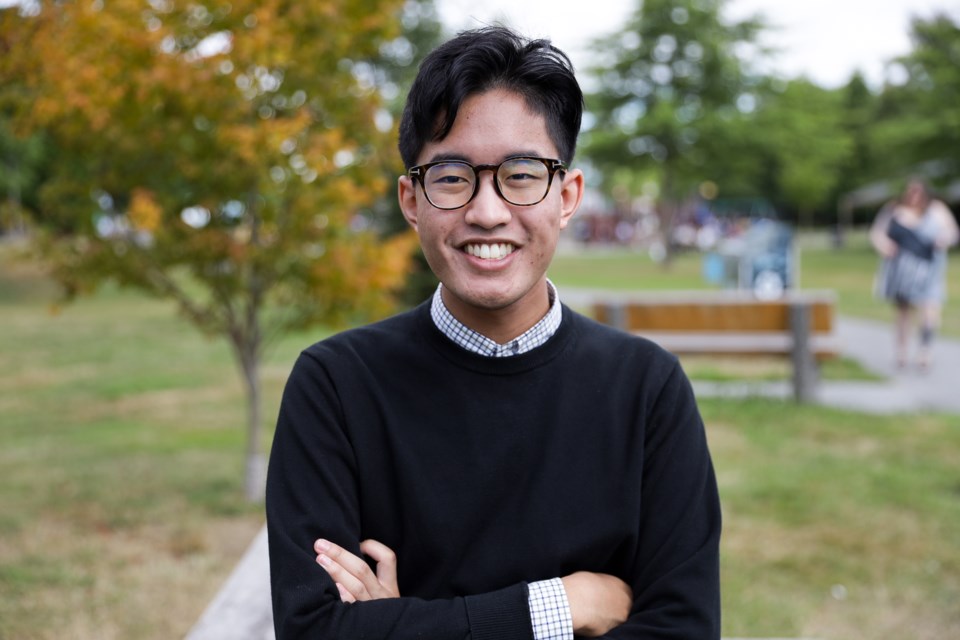 Party: New Democratic Party of Canada
Residency: Richmond
Favourite motto/quote: No submission
Most admired public figure: No submission 
Jaeden Dela Torre is a young and enthusiastic individual who has lived in Richmond all his life.
He is currently attending Kwantlen Polytechnic University studying political science.
Dela Torre's passion for tackling climate change and fixing income inequality has contributed to his desire to work hard for his community and his commitment to ensuring no one is left behind.
As an active volunteer during the 2017 provincial election campaign, Dela Torre gained a better understanding of the issues hard-working Canadian families face and the consequences of an indifferent government.
In 2018, he led the youth campaign in favour of temporary modular housing for homeless Richmond residents.
Amidst fierce opposition, Dela Torre stood up for all disadvantaged Richmondites by leading a camp-in outside of city hall.
He knows the youth voice is not being heard loud enough. This is why in 2018 he also ran a campaign to have youth representation on the Richmond school board.
Dela Torre's passion for working hard for others is the core of his politics.
As a young person, he sees the effects these issues have not only on his generation, but on subsequent generations of Canadians that will follow.
He is tired of the Liberals and Conservatives repeated broken promises on affordability and climate change.
Dela Torre believes we need to protect the environment with better laws and tough, science-based targets and timelines.
He believes we need a federal climate plan that will protect our community from flooding and bring clean, well-paying jobs to Richmond.
As your next member of Parliament for Steveston-Richmond East, Dela Torre will return transparency, honesty and integrity back into politics.
Nicole Iaci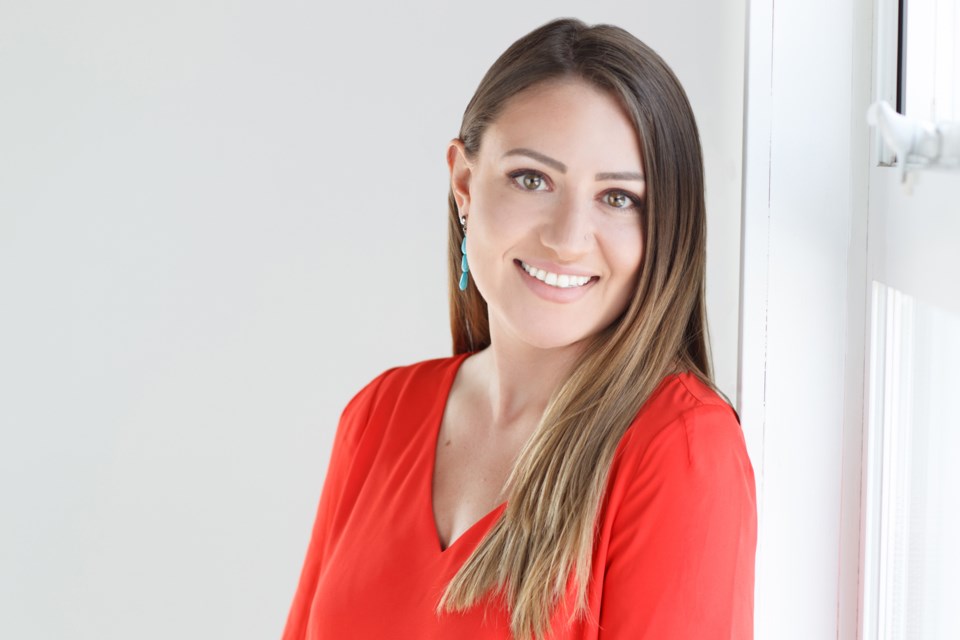 Party:  Green Party of Canada
Residency: Richmond
Favourite motto/quote: "We do not inherit the earth from our ancestors, we borrow it from our future generations"
Most admired public figure: Cindy Blackstock
Nicole Iaci was born and raised in Richmond and continues to reside in the Steveston-Richmond East riding.
She is of mixed Italian and Indigenous heritage and is a proud member of Kwantlen First Nation. Iaci is a practicing, Vancouver-based lawyer, working exclusively with First Nations across B.C.
She was motivated to join the Green Party of Canada as a candidate for Parliament based on a mutual belief in climate justice, truth-seeking and an honest commitment to partnering with Indigenous Nations for a sustainable and vibrant future for all Canadians.
Iaci is also interested in advocating for affordable living for all, especially those most vulnerable: seniors, single-parents and racialized families and Indigenous peoples.
She received her undergraduate degree from the University of Victoria, majoring in History and political science, before obtaining her juris doctor at UBC, where she received specializations in Aboriginal Law and Environmental and Natural Resource Law.
Before she began practicing law, Iaci worked for her First Nation in their Lands and Resources department and business company.
Aside from her legal practice and volunteer commitments with the Canadian Bar Association, she enjoys travel, photography, the outdoors and is an avid sports fan.
Iaci's top issues in this election are climate change and affordability. Climate change poses an urgent threat to our community here in Richmond.
This truth has weighed on her shoulders her entire life as a resident of Richmond.
The climate crisis is an international emergency which requires the full mobilization of our economy, society and government to address.
The Green Climate Action Plan is Canada's only path to achieve that.
Iaci believes in the Green Party's plan to address affordability issues for Canadians through their commitments to: guaranteed livable income for all, affordable housing, universal pharmacare and dental coverage for low-income Canadians, and the elimination of tuition for post-secondary education.
Joe Peschisolido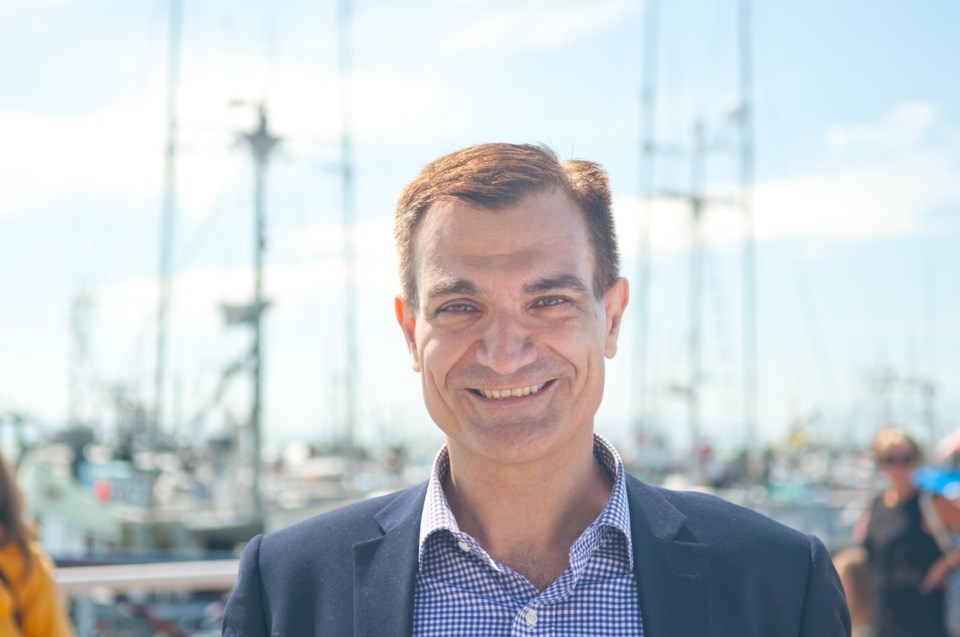 Party: Liberty Party of Canada
Residency: Richmond
Favourite motto/quote: No submission
Most admired public figure: No submission
Joe Peschisolido has been the member of Parliament for Steveston-Richmond East since 2015.
He is a strong and active advocate for Richmond local issues, such as: ending birth tourism, making changes to the ports to protect the Fraser River and bringing government funding to Richmond for infrastructure, businesses and local organizations.
Peschisolido listens to thousands of people at the door and at multiple town hall meetings to best serve Steveston-Richmond East.
He was a member of the House of Commons Standing Committees on Agriculture and Agri-Food and Environment and Sustainable Development.
Peschisolido also founded and chaired the Liberal Marine Port Caucus, and co-chaired the Liberal Animal Welfare Caucus.
He is an active member of the community and has been a Richmond resident for over 20 years.
Peschisolido is a fourth degree knight of the Knights of Columbus in Richmond, a member of the Rotary Club of Richmond Sunset and a member of the Richmond Chamber of Commerce.
He is an active parishioner of Canadian Martyrs Catholic Church and is a vegan, who believes in making healthy and sustainable food choices.
In his personal time, Peschisolido enjoys spending time with his family, reading and exercising.
He is the former director of Legal and Corporate Affairs at the Canadian head office for Bing Han Enterprises, a multi-national company headquartered in Taipei, Taiwan.
Peschisolido also practiced law in Richmond, where he focused on business and immigration law.
He earned his bachelor's degree in political science from the University of Toronto, and his law degree from Osgoode Hall Law School. Peschisolido is fluent in English, French and Italian.
Ping Chan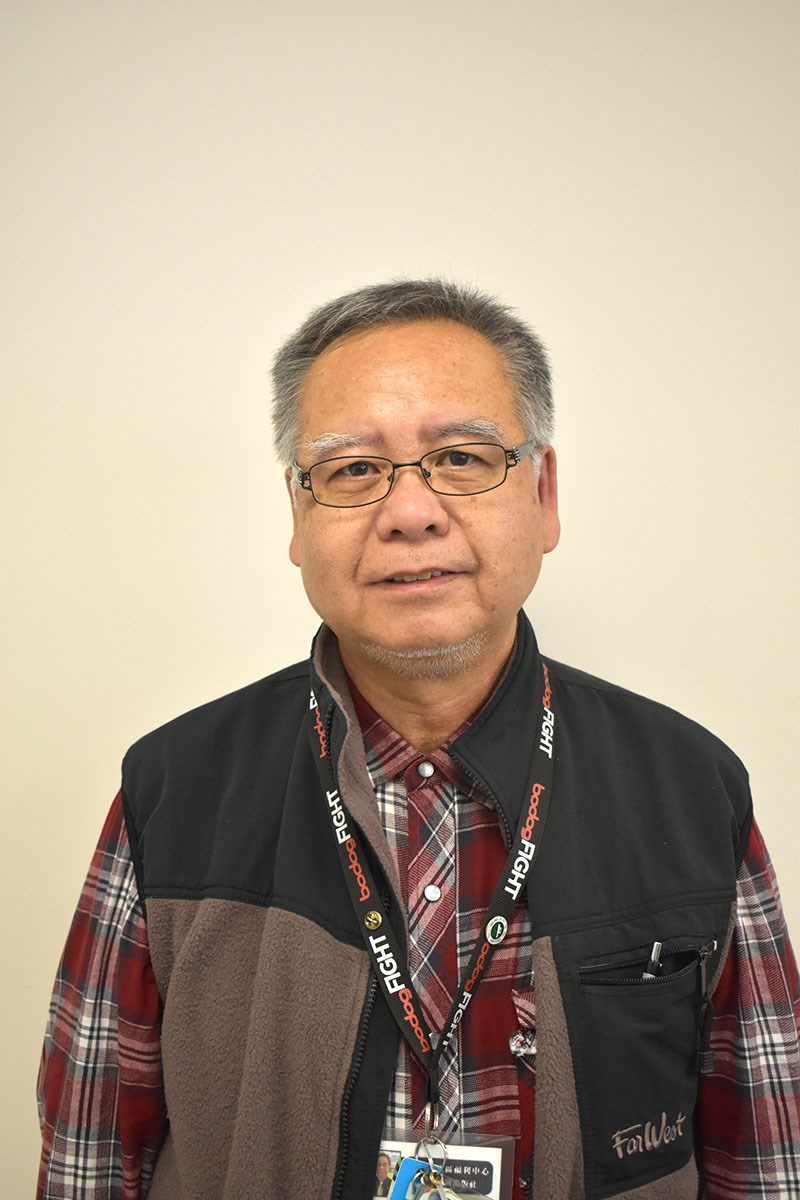 Party:  Independent
Residency: No submission
Favourite motto/quote: No submission
Most admired public figure: No submission
A professional engineer, strategist and environmentalist, Ping Chan graduated from the University of Calgary with a B.Sc. degree in civil engineering in 1976.
He loves Queen Elizabeth II and the motto "God Save the Queen."
Chan has worked in consulting firms, wireless telephone companies, resource companies and three levels of government in Alberta.
He served as the CEO of Richmond branch of the federal Green Party and was also elected as the leader of BC CHP Party.
In the 2013 provincial election, he ran as one the candidates with the BC Excalibur Party.
Last year, he ran as a mayoral candidate in Vancouver.
Chan was a Richmond resident and is very much concerned about foreign influence on this election in Steveston-Richmond East.
He has been an affordable housing advocate with a main focus on rent-to-own housing schemes that are very successful in London, England.
His campaign platform for the 2019 election is:
1) Standing against climate change;
2) Rent-to-Own housing schemes;
3) Capturing federal projects for job creation and skill training;
4) Constructing more seniors homes;
5) Mitigating racial conflicts and ramifications;
6) Seniors dental care subsidy;
7) Student bursary for job preparation.