In addition to stocking up on way too many mini candy bars, early October is obviously the time to add to the Halloween decor collection. There's the spooky season classics (skeletons, ghosts, witches and gravestones) and other fall- themed options that are a little less scary, like door wreaths, hanging lights and pumpkin moulds for baking.
When sourcing decorations for Halloween, there are a few things to keep in mind: as it's a time-sensitive holiday, delivery dates are key (no one wants a jack-o-lantern in November) and because there's still shakiness in the supply chain, price jumps and scarcity are always a risk.
The best indoor decor for Halloween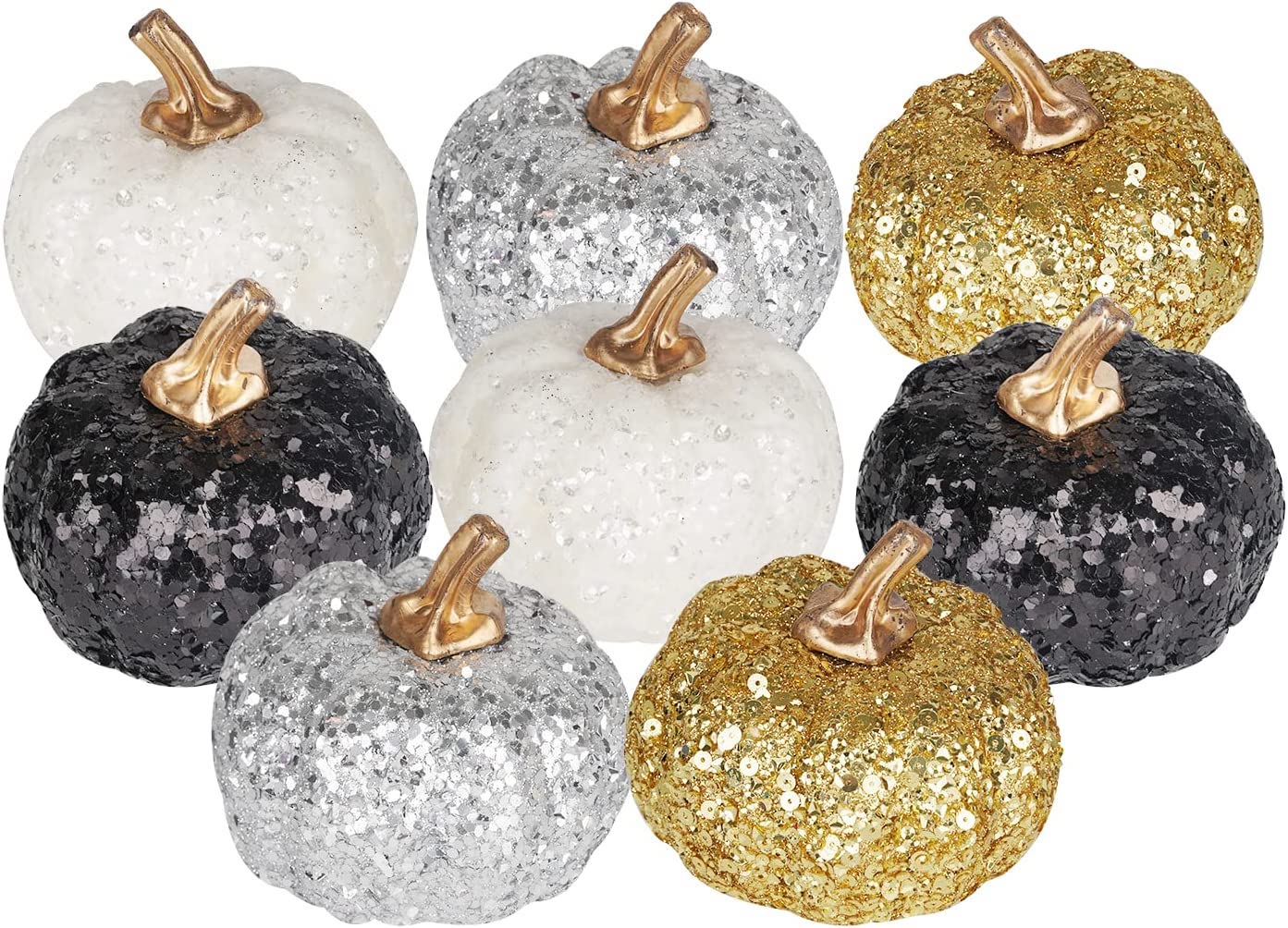 Break free from the usual orange gourds with these sparkly pumpkin centrepieces. Set of eight, $16.99 on Amazon.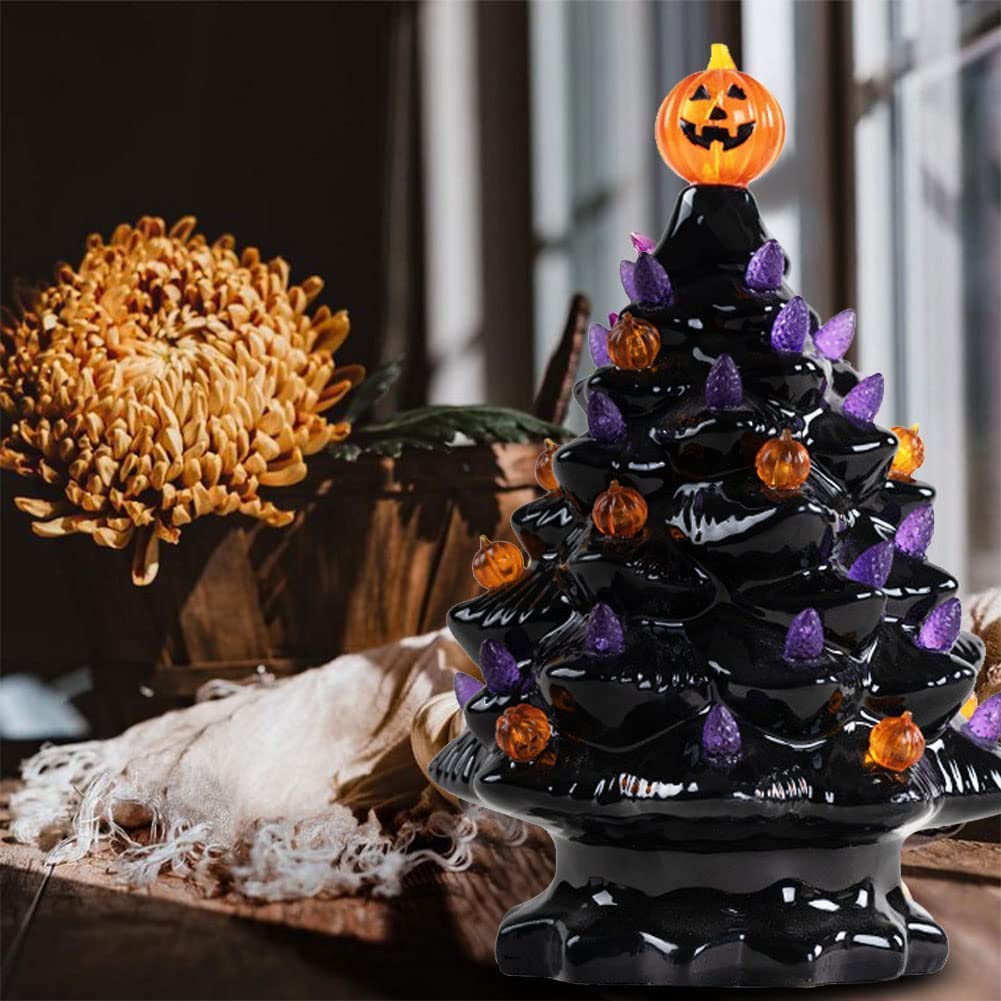 If The Nightmare Before Christmas is your favourite holiday movie, this Halloween-themed black ceramic tree with a jack-o-lantern "star" is a festive must-have. $42 at Amazon.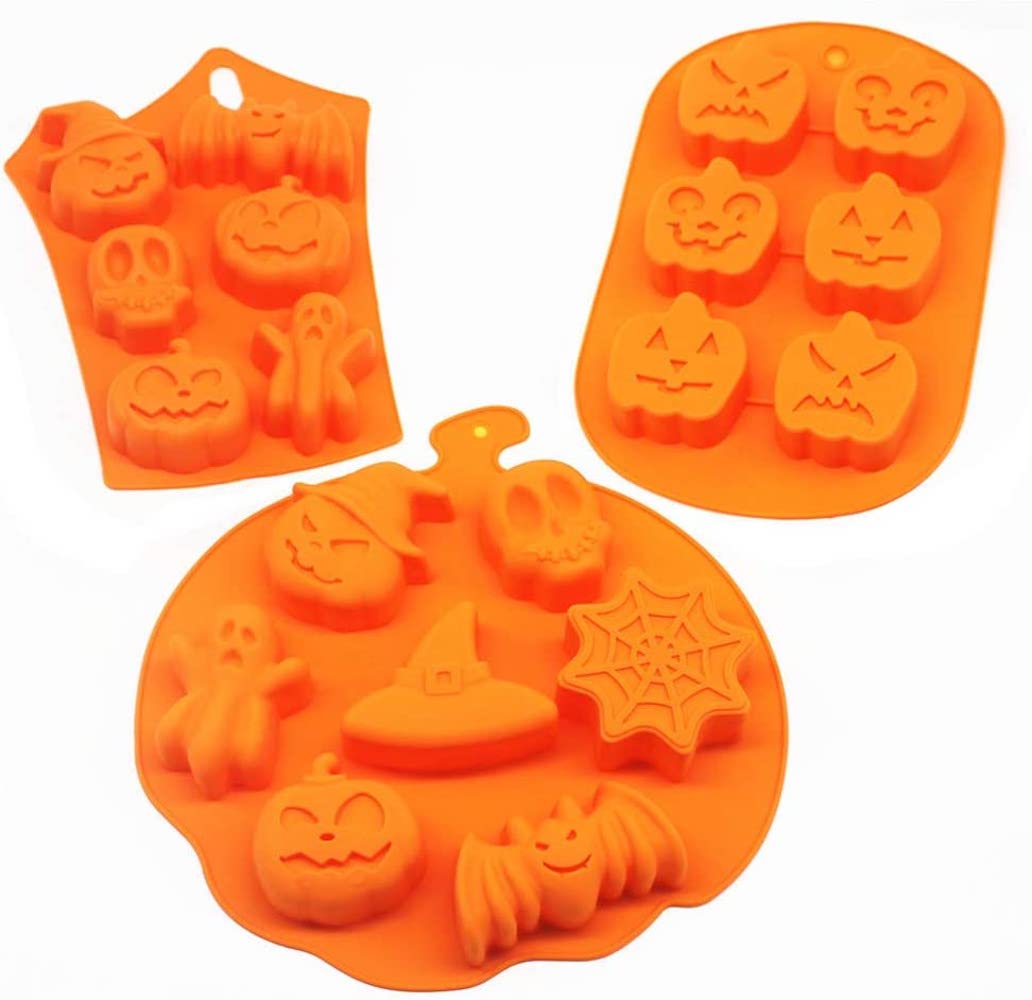 For baking treats, these silicone moulds are great for making chocolate, ice and Jell-O in the shape of bats, jack-o-lanterns, ghosts and more. Conveniently, these are safe for the freezer and the oven. Three for $19.99 on Amazon.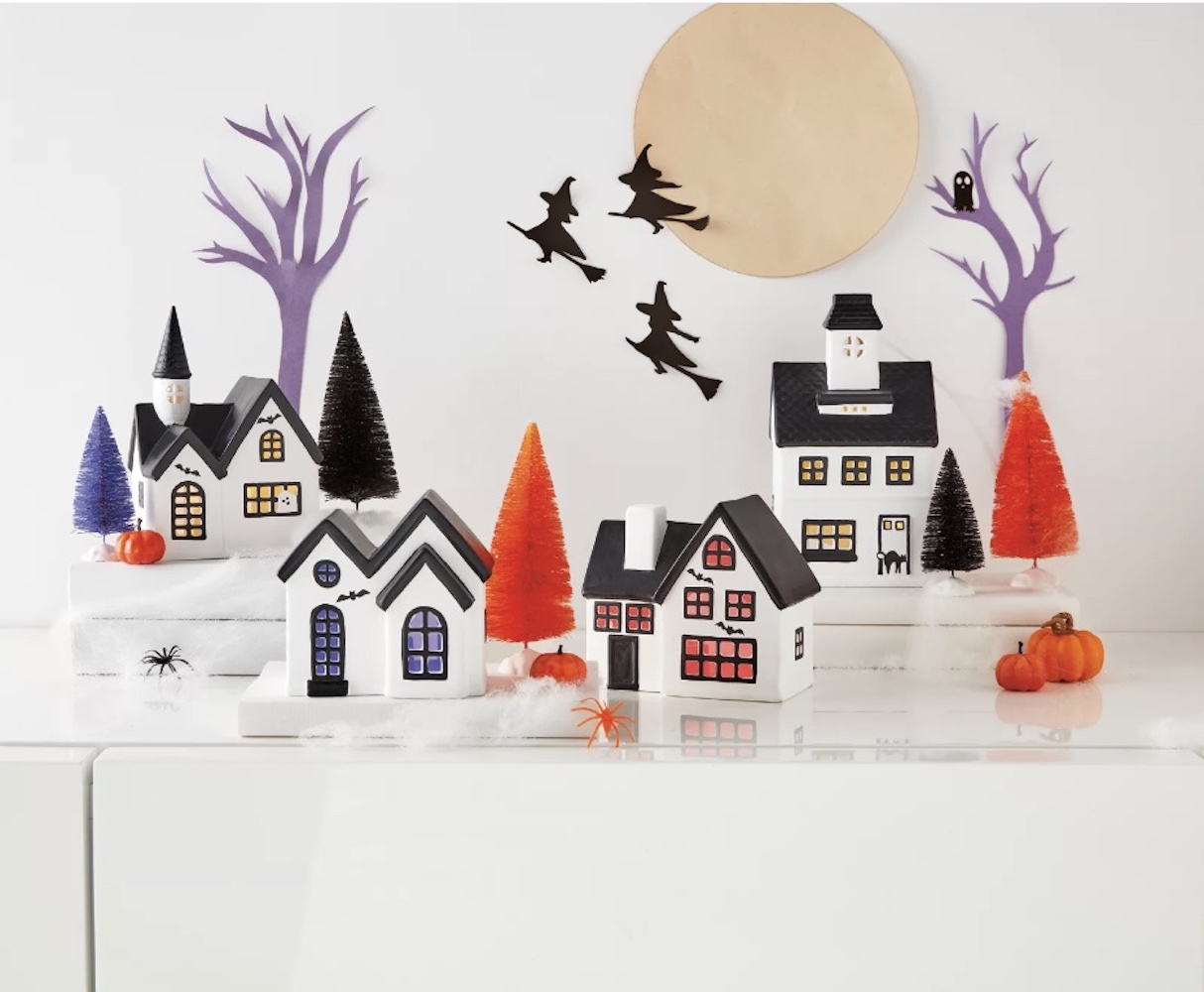 Love a quaint Christmas village? Well swap out the snowflake for bats, cats and ghouls and you have this Halloween town, complete with purple and orange bottle brush trees. $30 at Bed Bath & Beyond.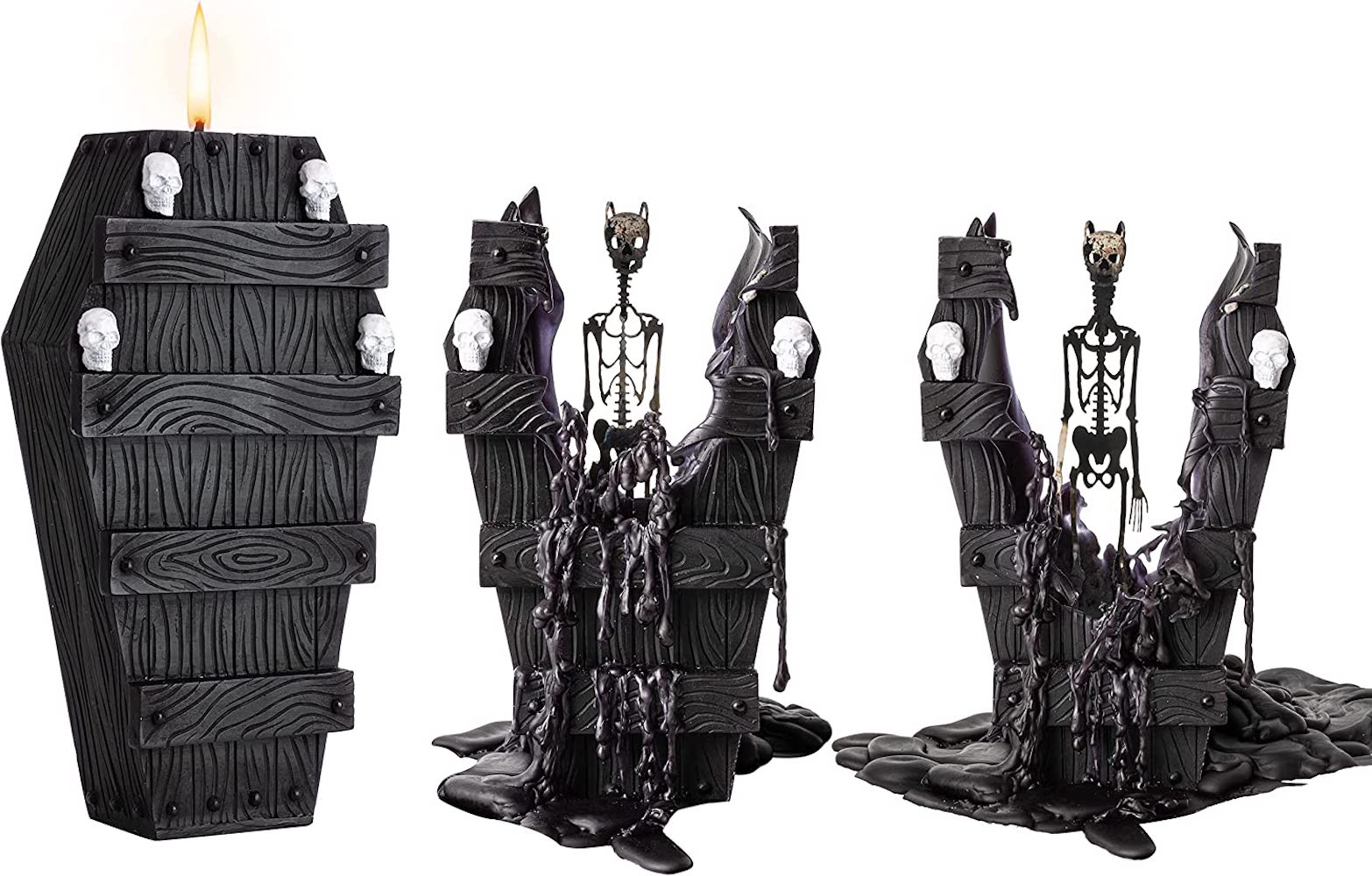 As this coffin-shaped candle burns down, a skeleton cadaver is revealed. Twelve-hour burn time, $28.79 at Amazon.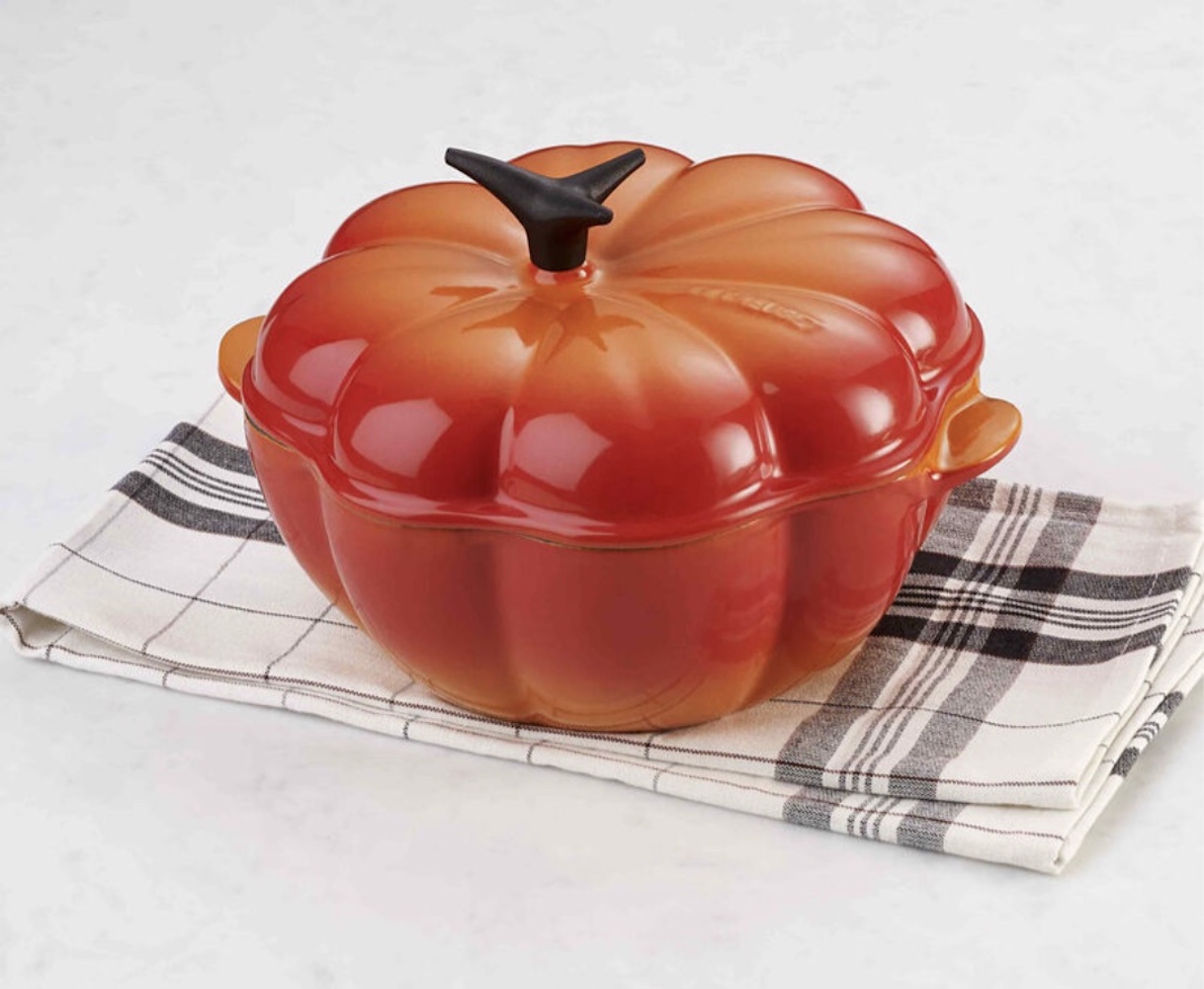 Going for more classic fall than guts and gore? These pumpkin-shaped cocottes are great for cooking, baking and serving as a centrepiece.
The best outdoor decor for Halloween
Standup skeletons are a hot commodity every Halloween and this large and (un)lifelike skeleton from Home Depot seems to sell out early every year. Not for the faint of heart (or the budget-conscious), this sturdy set of bones includes a stand, LCD eyes, stakes and a semi-posable frame with life-like sculptural details. At 12', it's sure to tower ominously over most trick-or-treaters. $448 at Home Depot.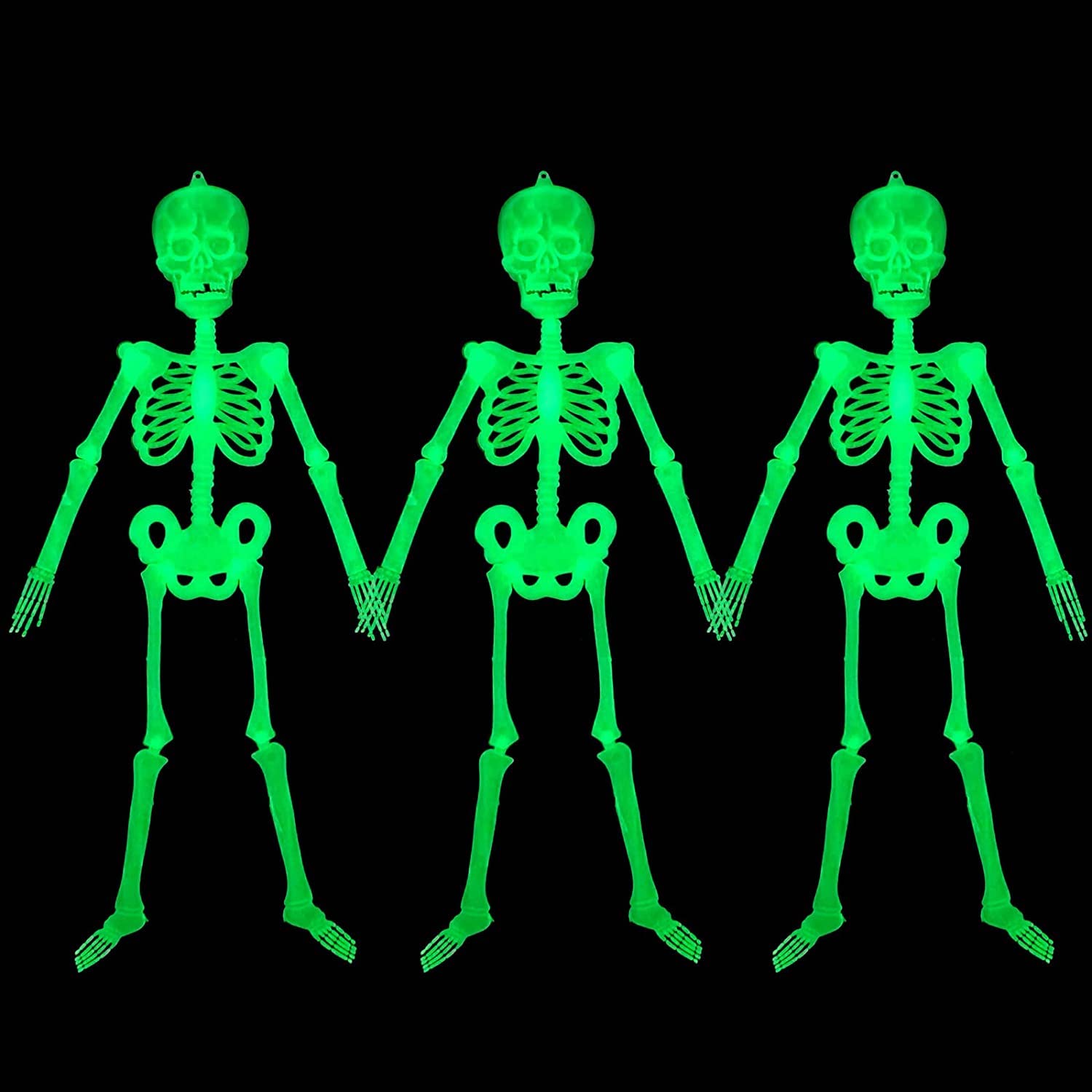 These glow-in-the-dark skeletons come in a set of three, which makes for a lot of posing options. They don't include a stand so they will need to be positioned (or hung) to stay in place. 5' illuminated skeletons (three-pack), $35 at Amazon.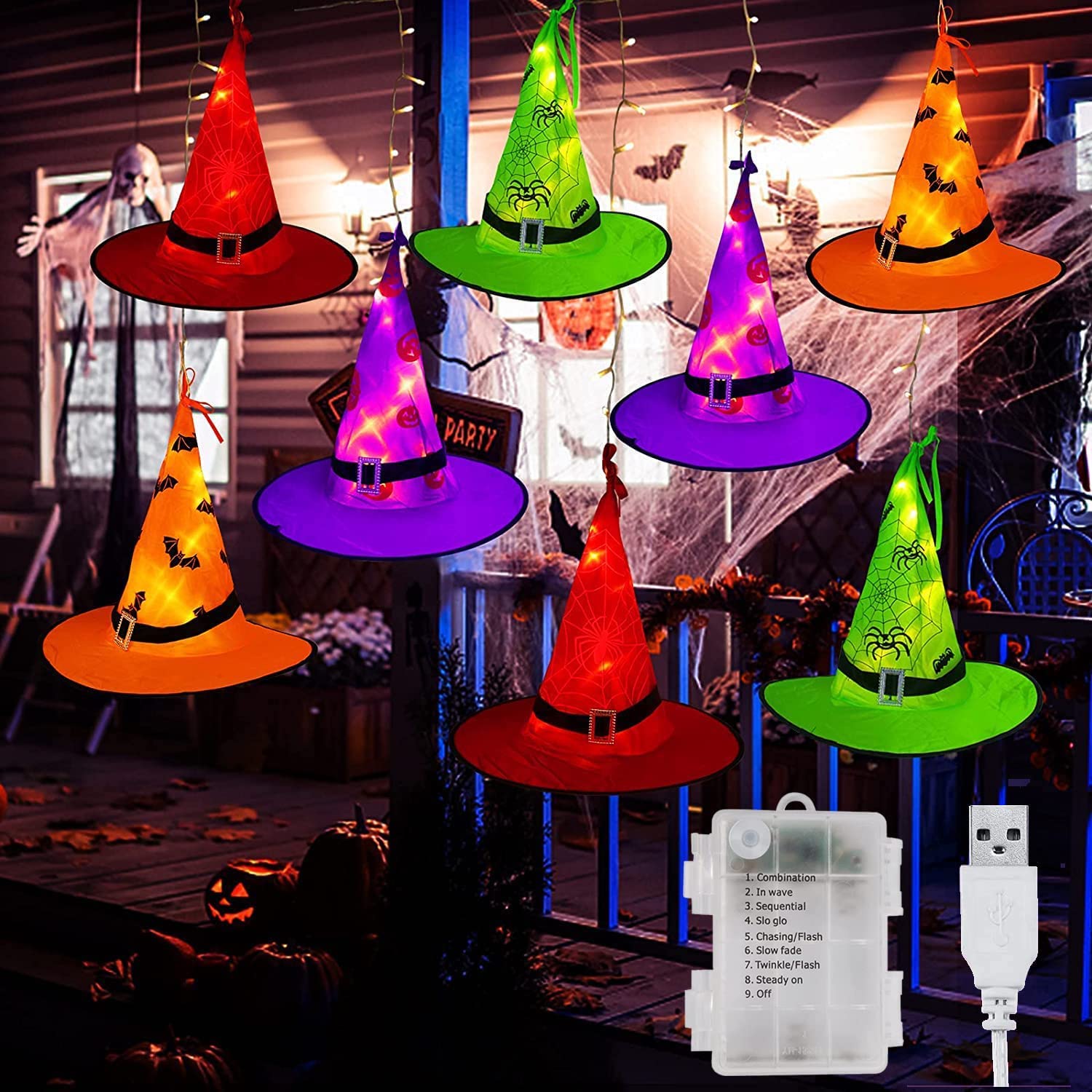 These waterproof, multi-colour witch hats can be hung in a garden or in an entryway for a bit of a ghastly atmosphere. There are different settings (make them flicker or pulse); they're battery-operated, so no outdoor plug is required. $26.99 at Amazon. For more volume, string lights are great for windows, doorways or railings. $26.99 on Amazon.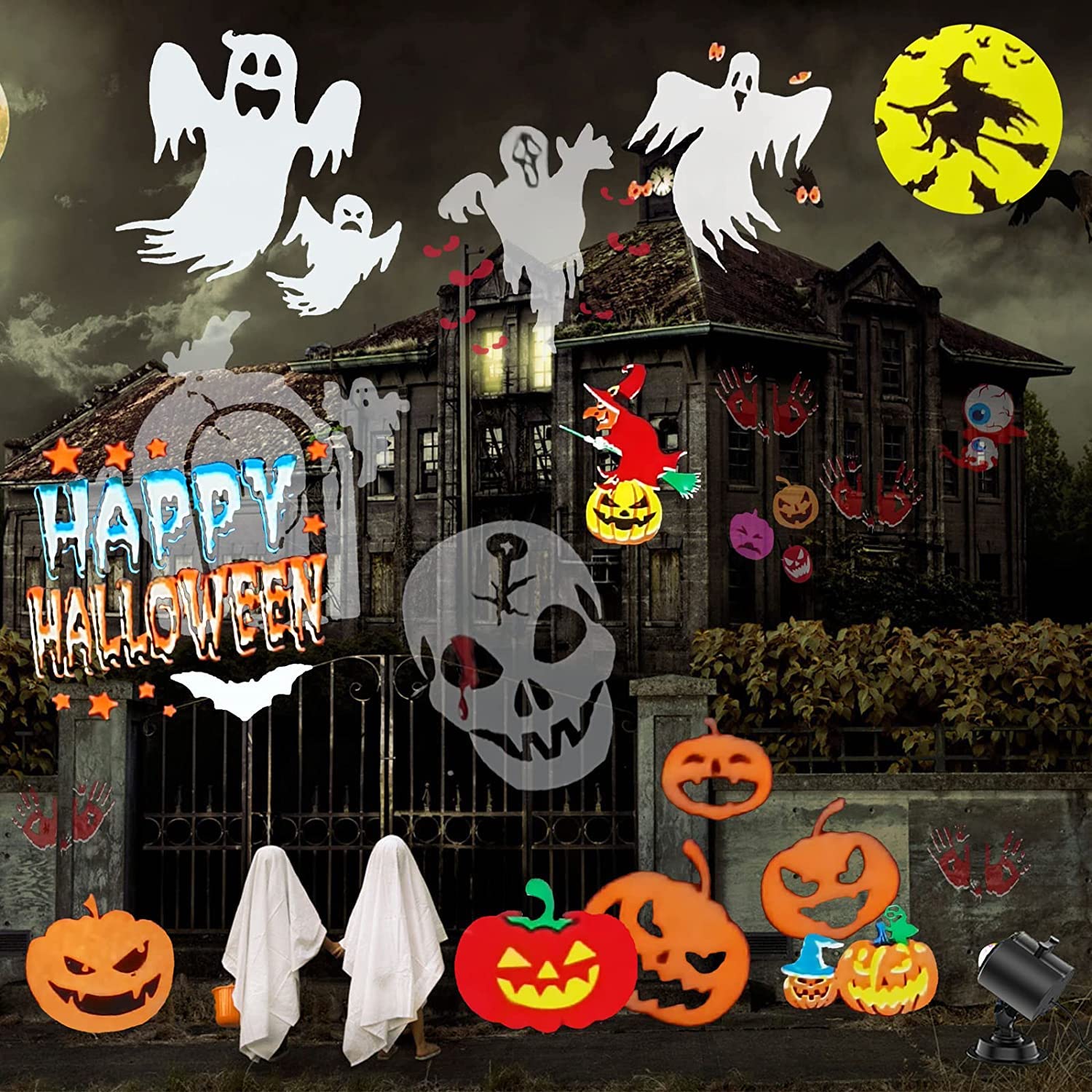 If hanging lights isn't feasible, this outdoor projector is more expensive than other options in this category, but also gets more positive reviews, particularly about brightness (the number one issue around outdoor projectors is that the lighting isn't strong enough). It includes several other holiday-themed scenes. $69.99 at Amazon.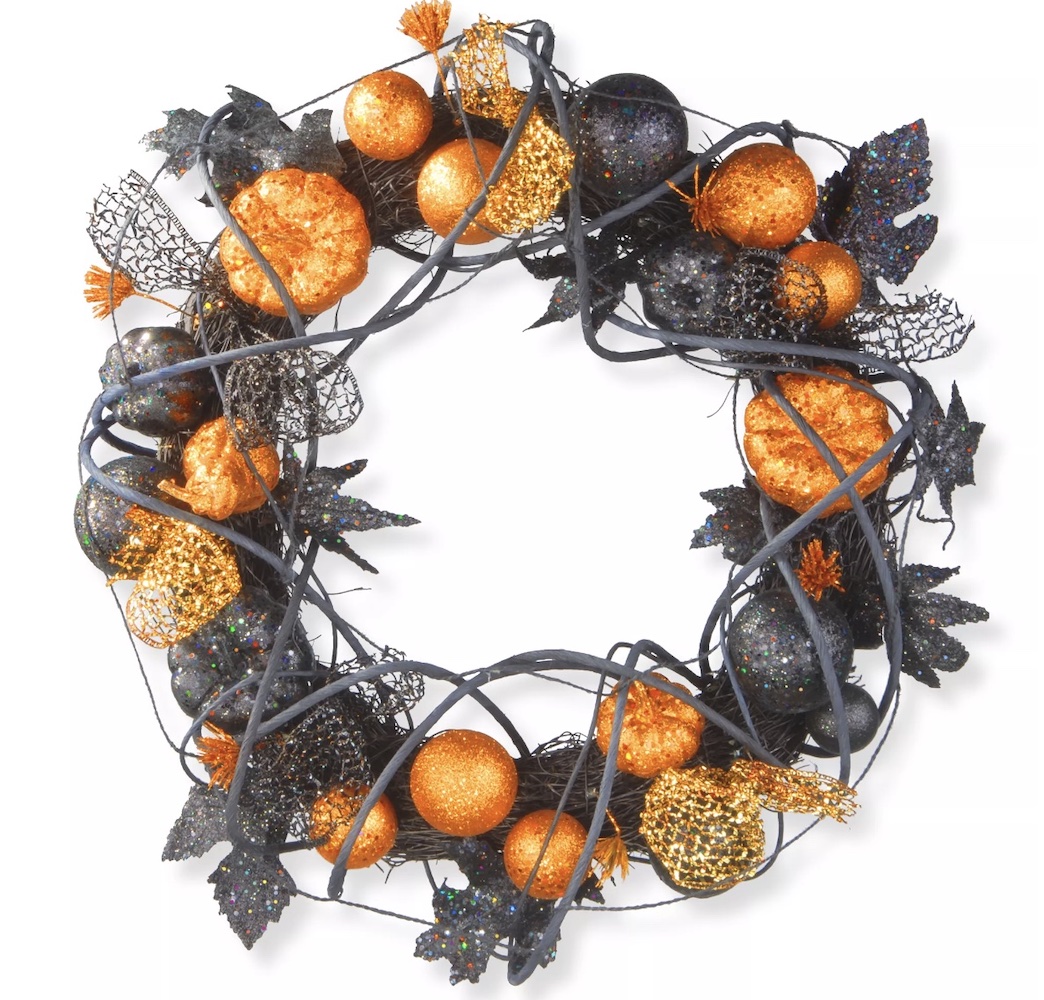 Let trick-or-treaters know they are in the right spot with a spooky season door wreath, like this black-and-orange pumpkin theme design. $41.99 at Bed Bath & Beyond.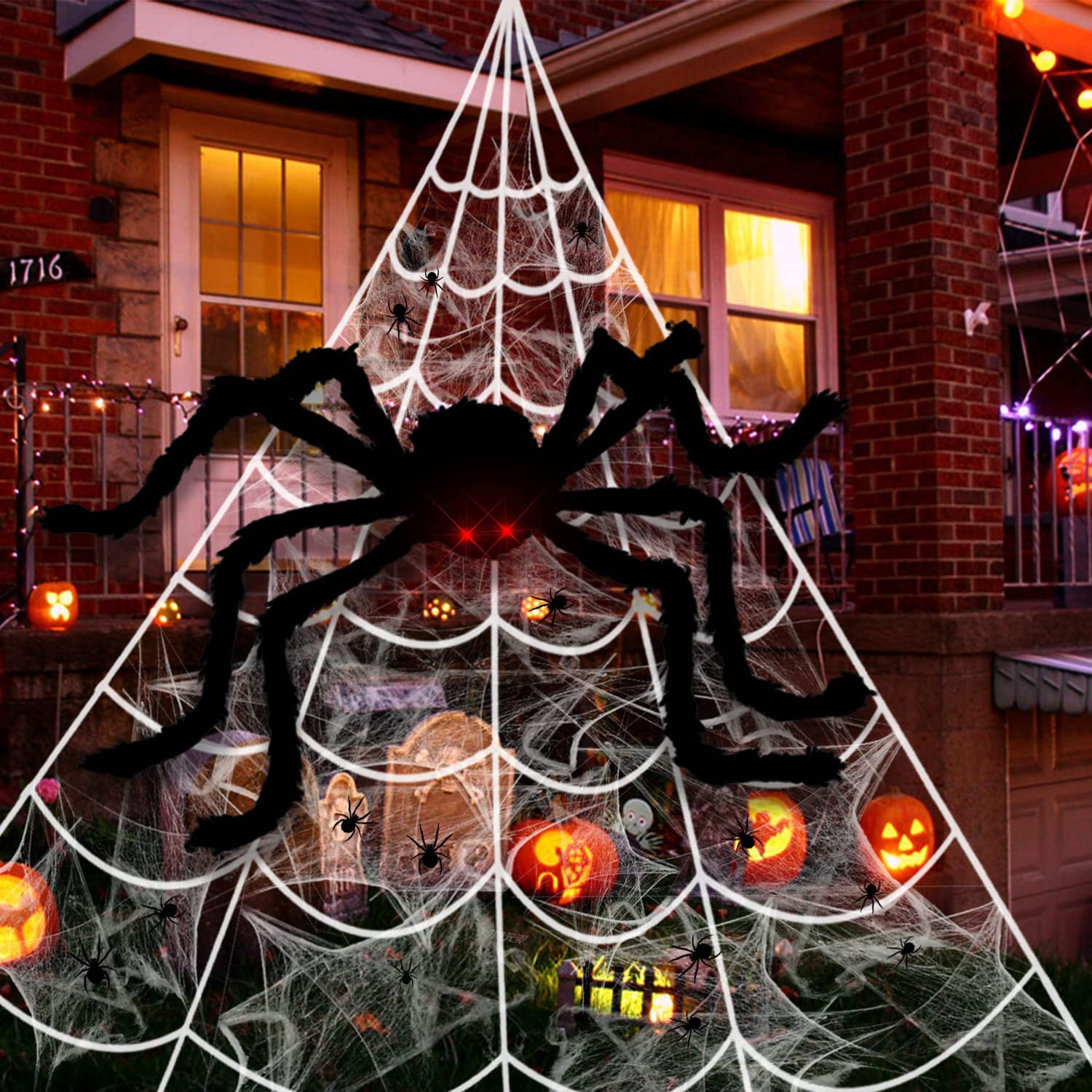 Turn a lawn into a sticky, giant spiderweb with this set that includes everything needed for setup (ropes and hooks) but make sure you have sufficient space. The web is nearly 20 feet high and the spider (with red eyes and adjustable legs) measures nearly five feet. $28.06 at Amazon.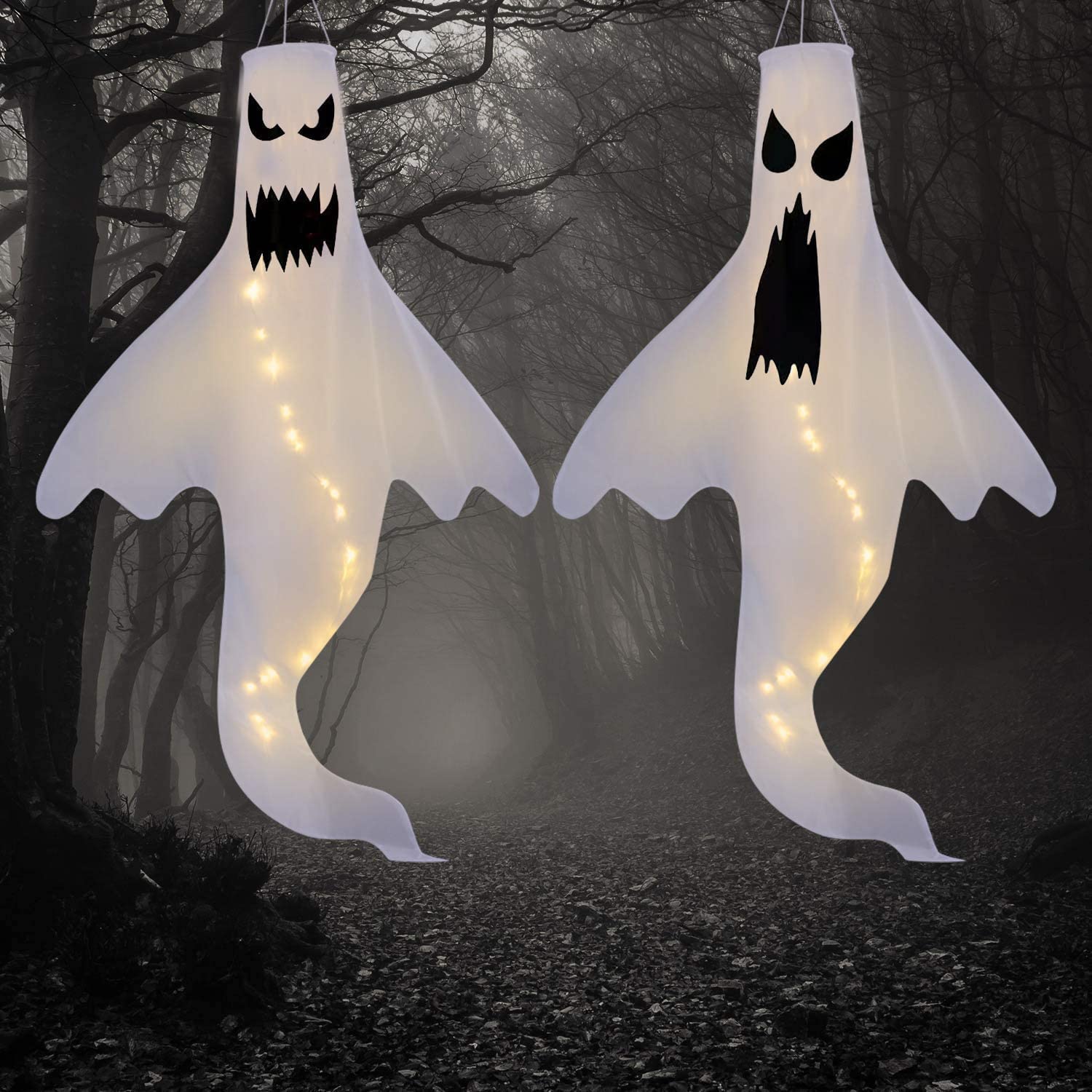 These hanging ghosts with string lights look great in trees or doorways. They'll blow it the breeze and don't require assembly (but the string lights shouldn't be left out in the rain). $15.99/two at Amazon.
Want to give trick-or-treaters a jump scare? This animated talking witch is activated by movement and sound and will wow little kids. $79.99 at Amazon.
Lawn decorations for Halloween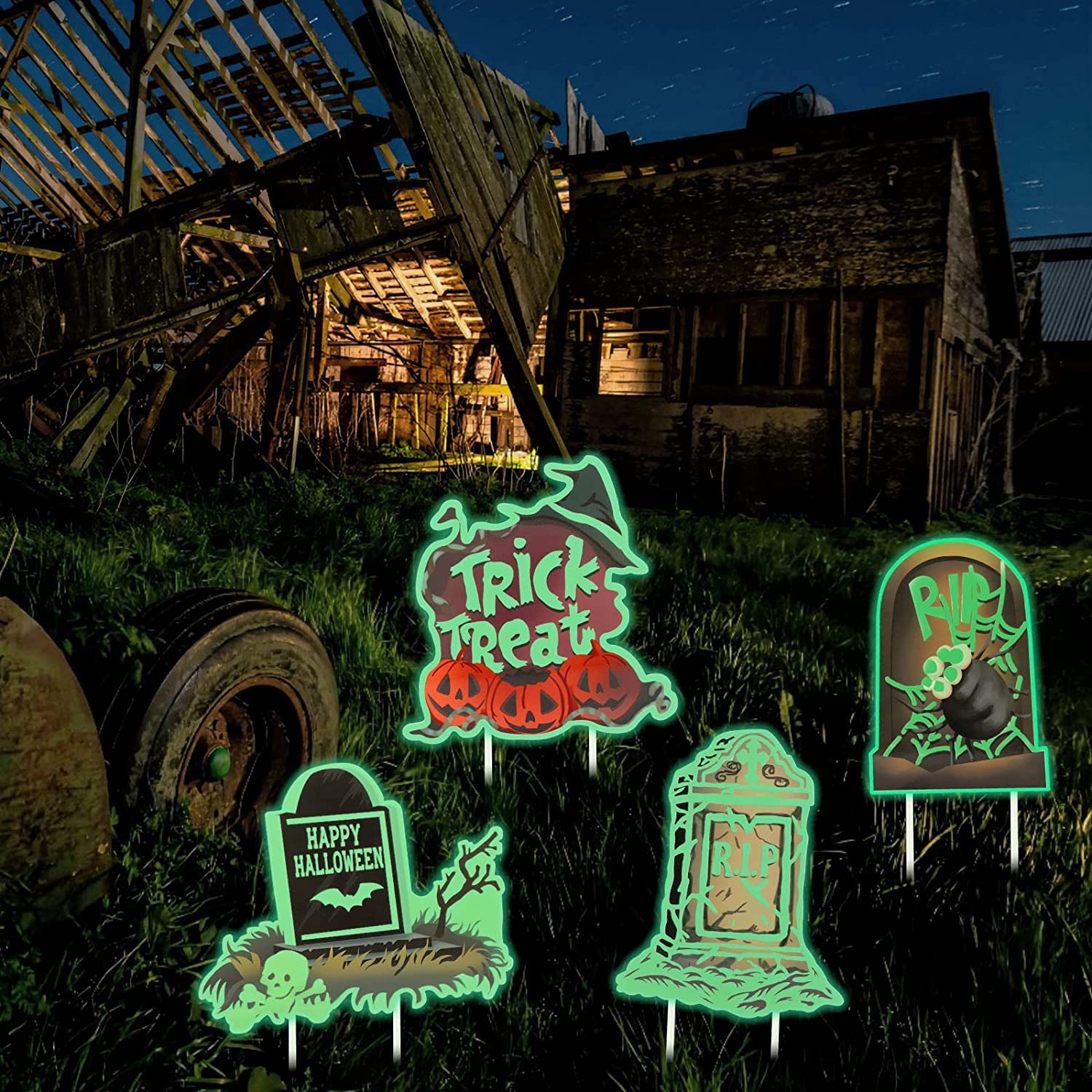 The best way to buy loads of stuff for a lawn is to scour a local dollar store, but if that's not feasible (or if they are already sold out of the best stuff), there's lots of options online. The stand-out classics are illuminated gravestones ($25.99/four), inflatable pumpkins (no carving required, $79.99), a 10-piece set of stakes with "warning" signs ($32.00/10) and creepy hands that stick out of the grass ($25.99/five) for a faux-graveyard feel.
See many of these picks (and more) on our Amazon Storefront.