Since the early days of COVID, shopping for furniture has become a test of patience (long delivery waits), perseverance (keeping tabs on restocks) and sheer luck (scoring floor models or second-hand pieces on neighbourhood groups).
As supply chains begin to stabilize, there's still a high demand for name-brand favourites (like IKEA furniture), specific design trends like tulip tables, and dupes for high-priced items like Cloud couches.
Part of the deep research needed before committing to a piece of furniture includes: always consider if the design ethos fits a space, if the materials (wood or faux leather? Foam or feather cushions?) suit the usage, the viability of relatively quick delivery and the price point (when deciding between a designer or a dupe).
With that, Endorsed did a deep-deep into five in-demand home décor trends for the most TK options.
Don't sleep on a new nightstand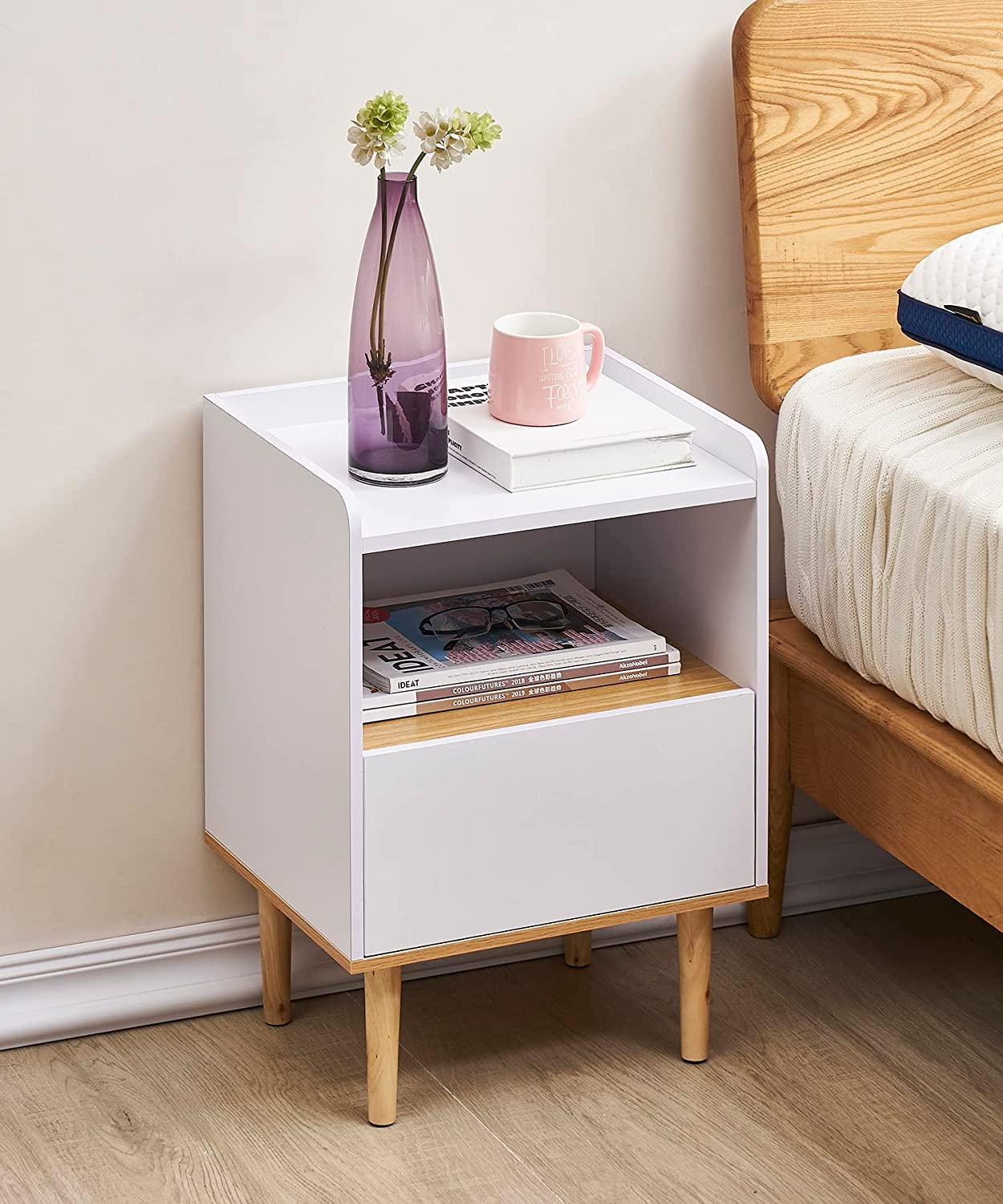 IKEA's Brimnes nightstand is a bestseller... which explains why it's often sold out. Finding a similar style (white, single-drawer with cubby space) is easy enough but finding a nightstand with a drawer on the bottom and open space on top was quite a challenge. This simple white nightstand checks all of those boxes and comes in around the same price ($59.98 at Amazon).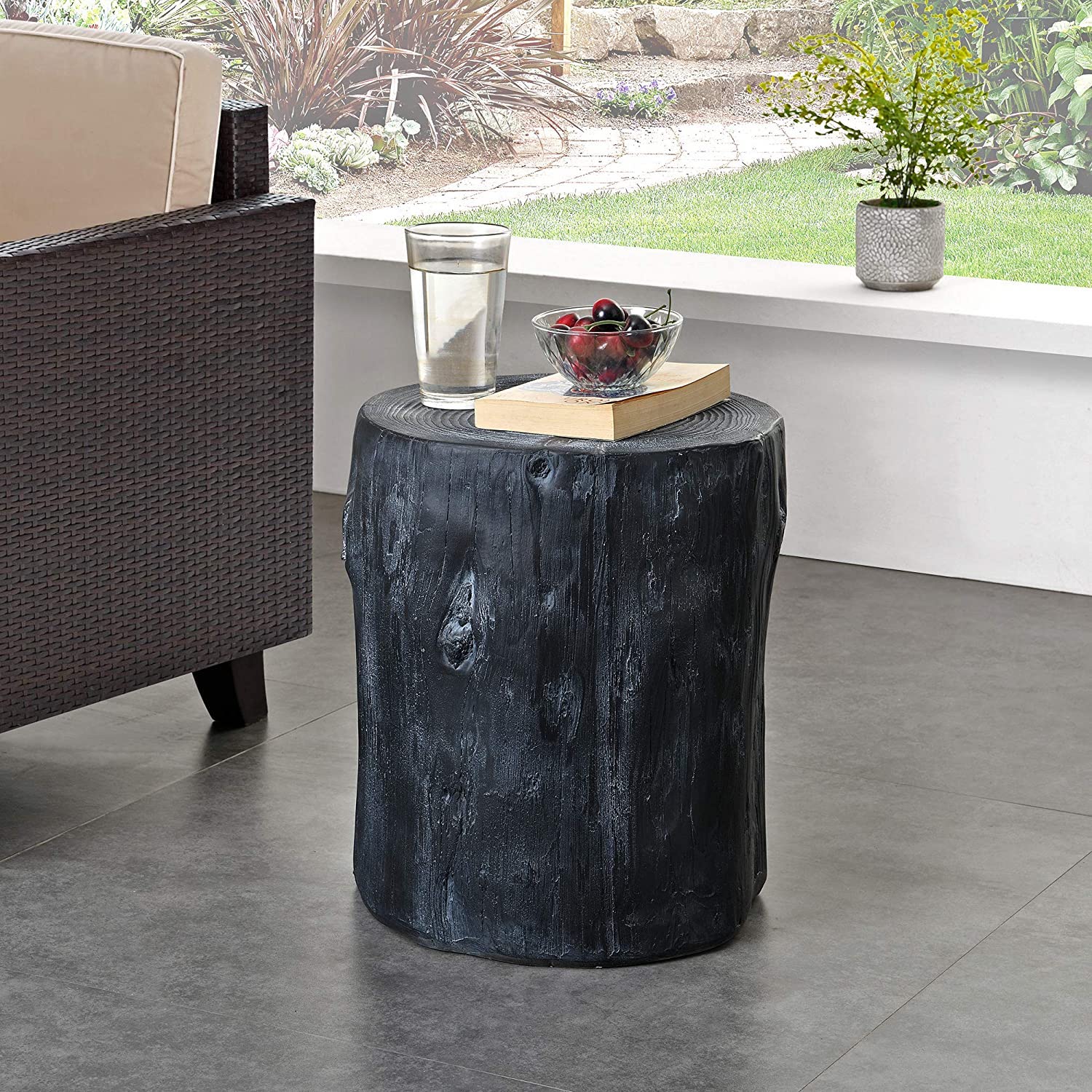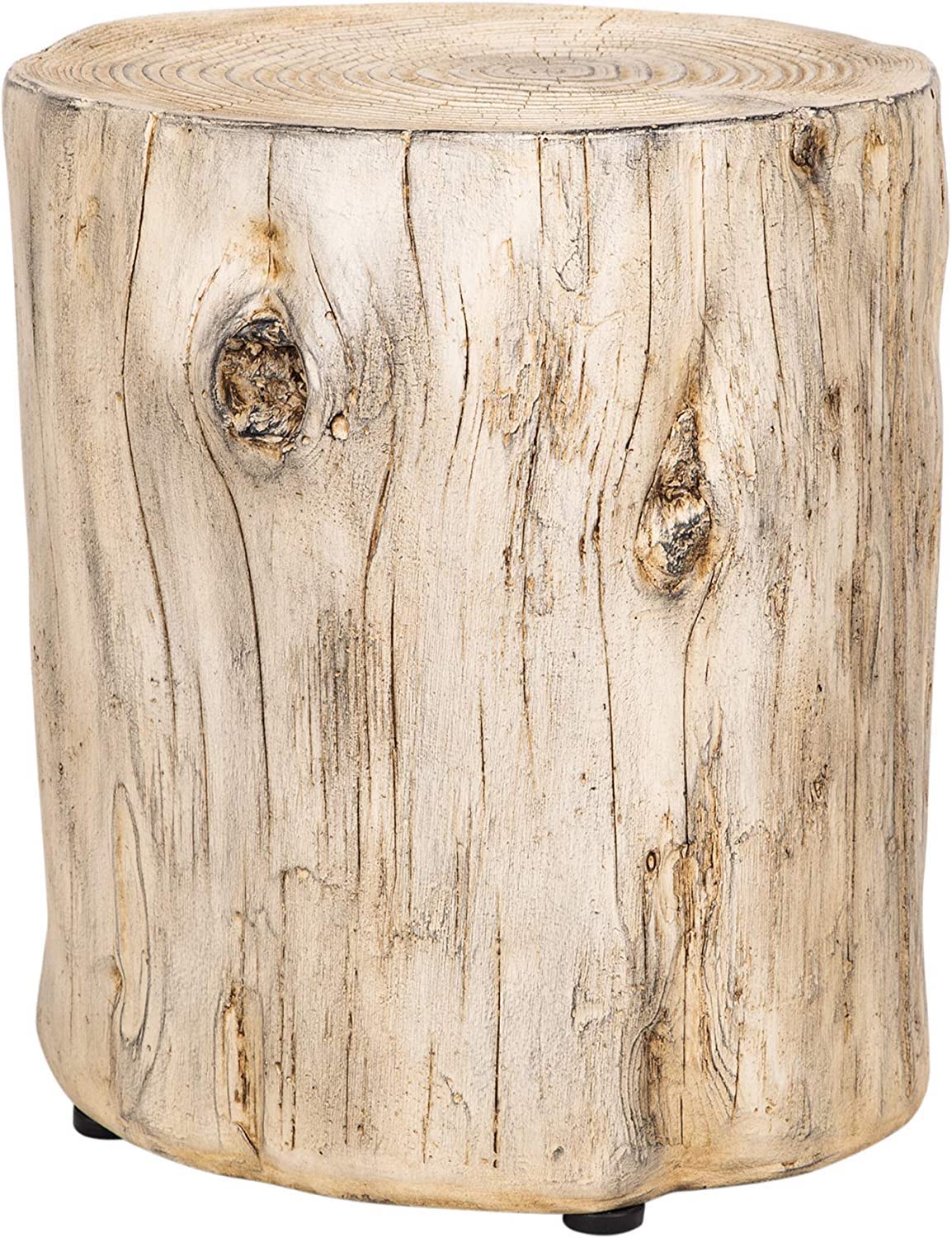 West Elm's tree stump side table/nightstand ($449) is a strong design choice. Shoppers love it or hate it, with no in-between. It's not a generic white table that slips in a corner — a tree stump in a bedroom or living room is a little more of a conversation piece. For those who fall into the "love it" category, Amazon has a few dupes, like this FirstTime & Co. 15" side table (in four finishes, from $199) and the Ball & Cast 16" concrete wood side table ($106.68)
Where to find "Cloud" sofas in Canada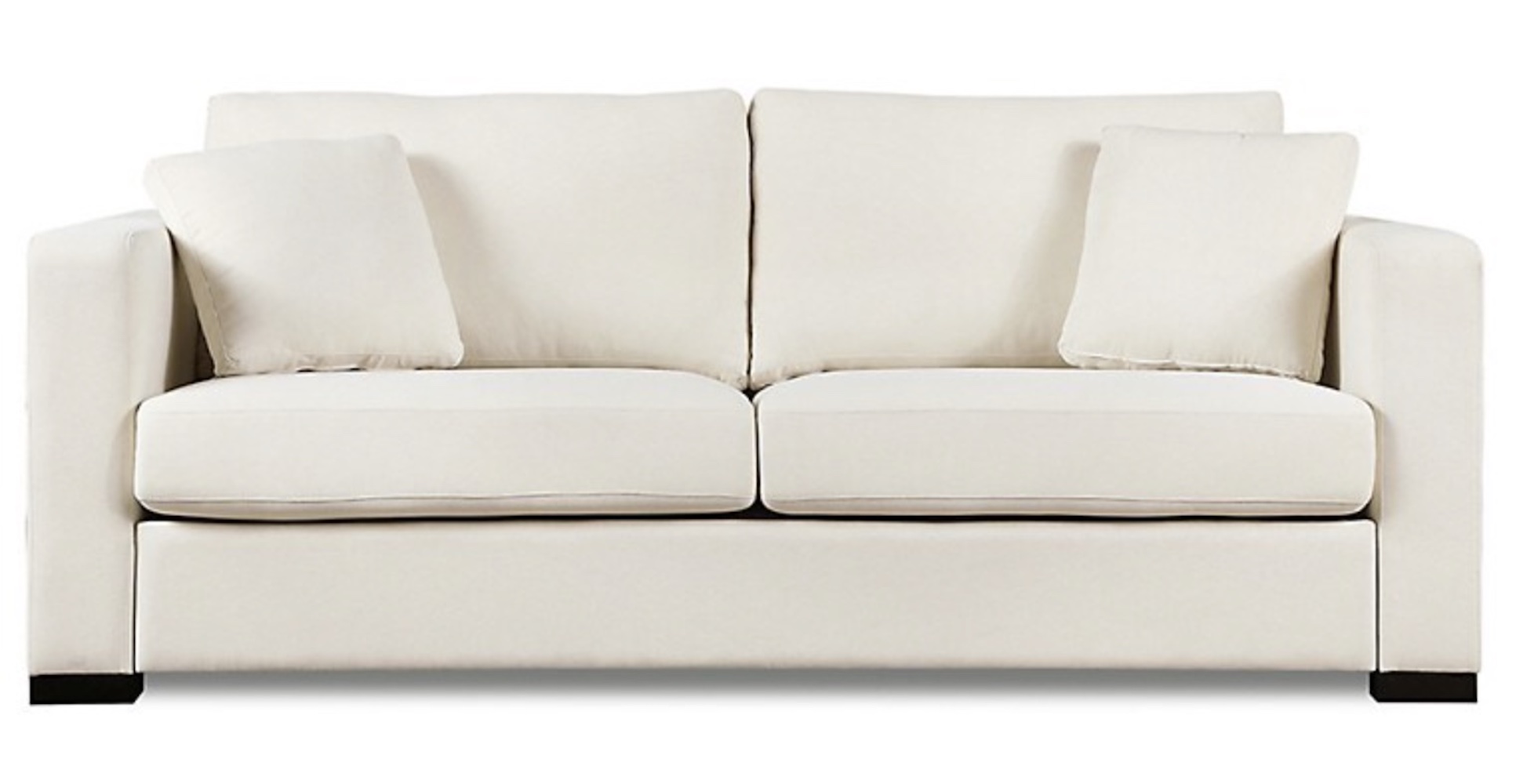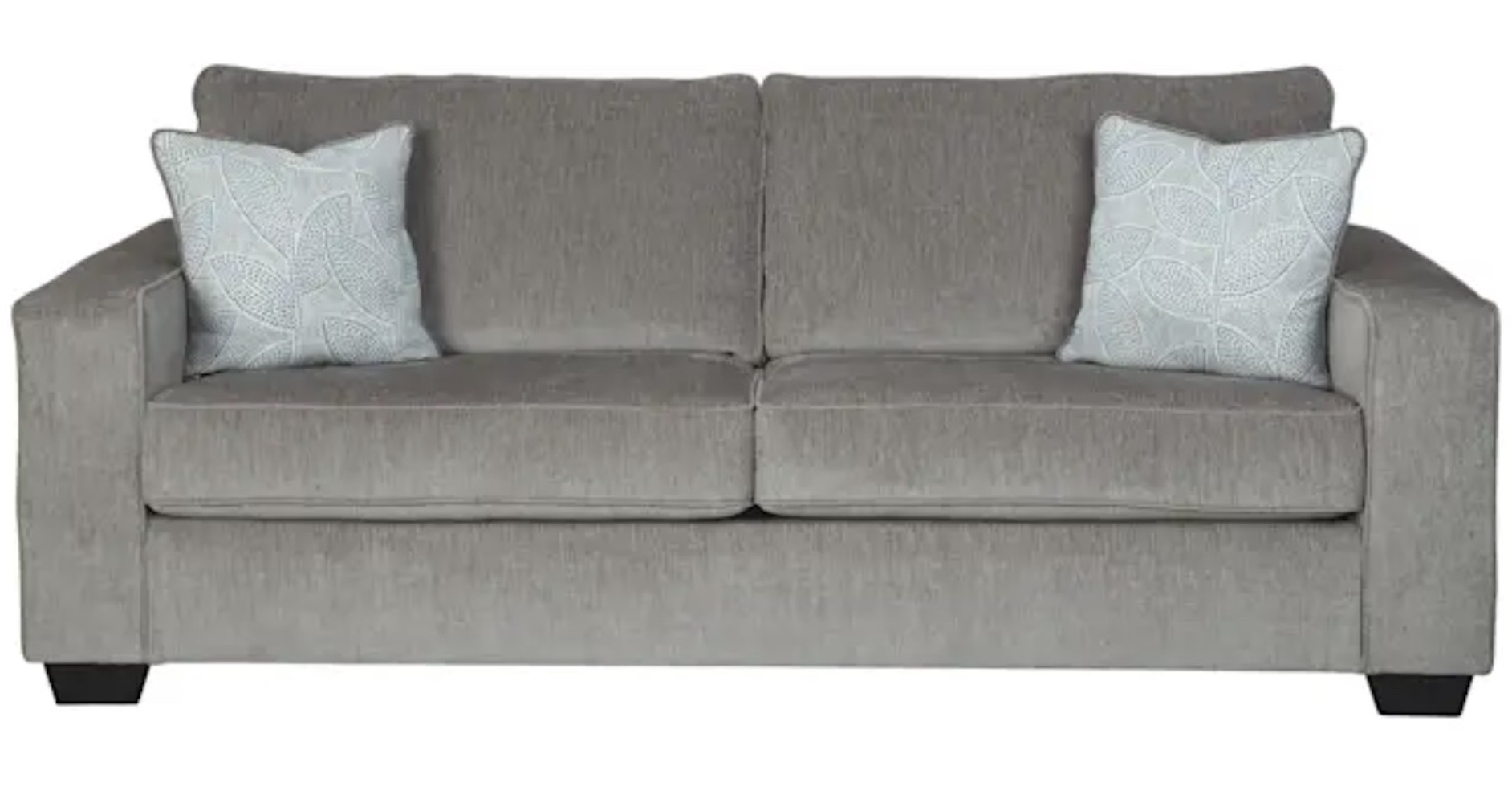 Restoration Hardware's Cloud Couch (from $9,395) and West Elm's Harmony Modular Sofa (from $1,300 on sale) are wildly popular, which makes for unpredictable delivery waits. The signature design details of a "cloud" couch are rectangular arm rests, low back and oversized pillows that are inviting and comfortable but not bulky. There are two similar designs that are in the same price range as West Elm, but available for delivery now: Valencia Harvard Fabric Sofa is only available in cream and on sale ($1,399 at The Bay) and the Altari Sofa at Ashley Home Store (price varies by location at ashleyhomestore.ca).
Fluted side tables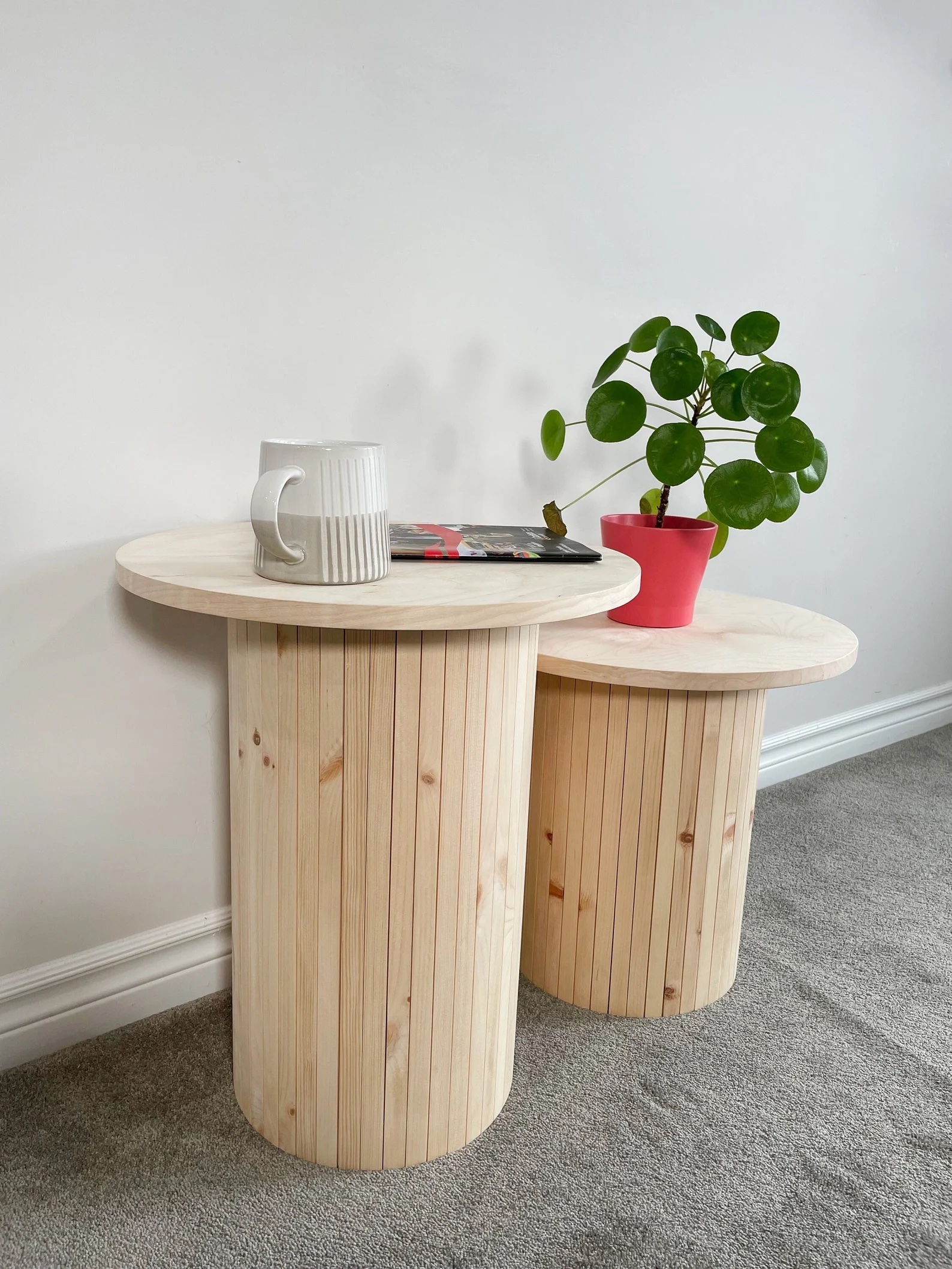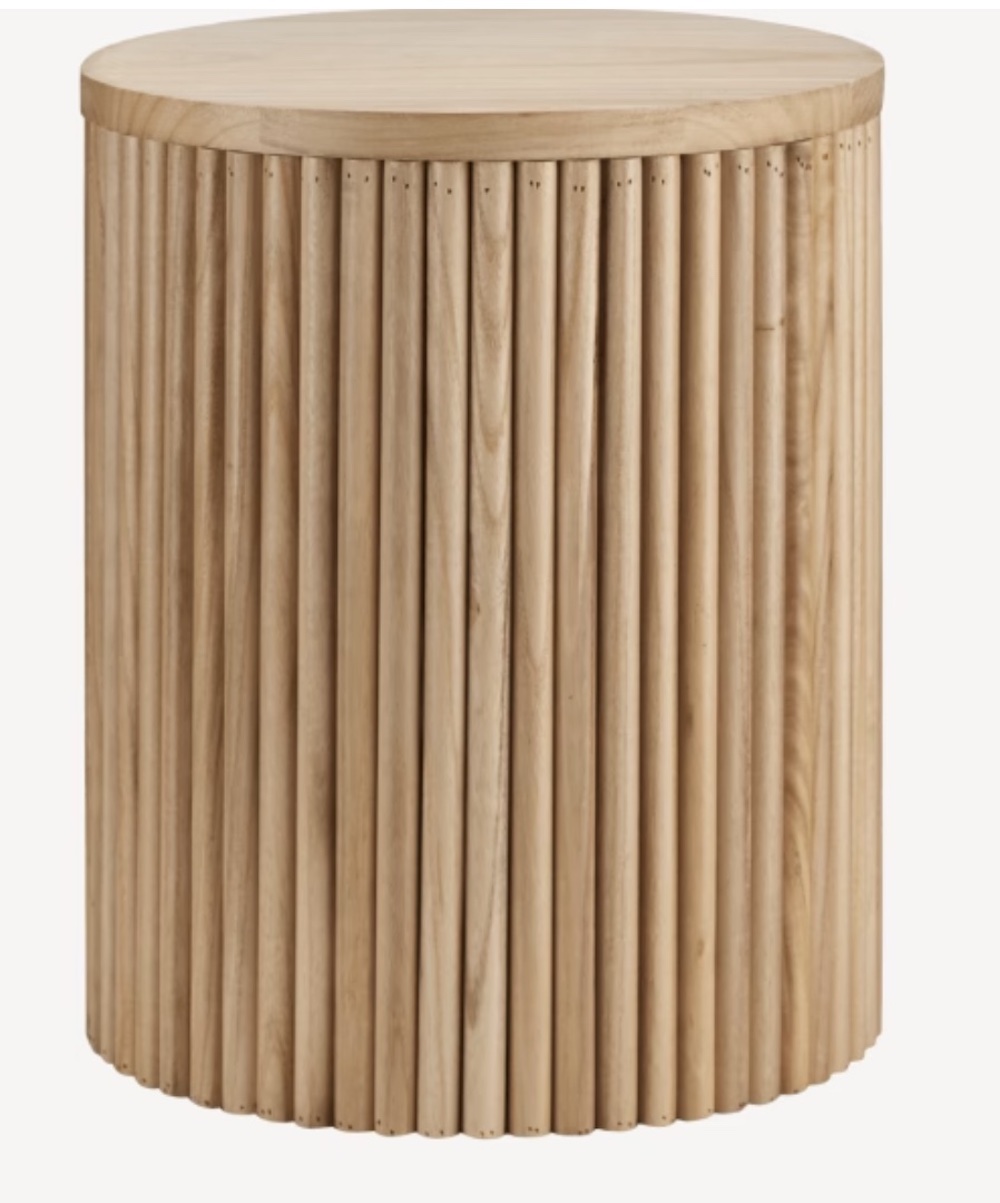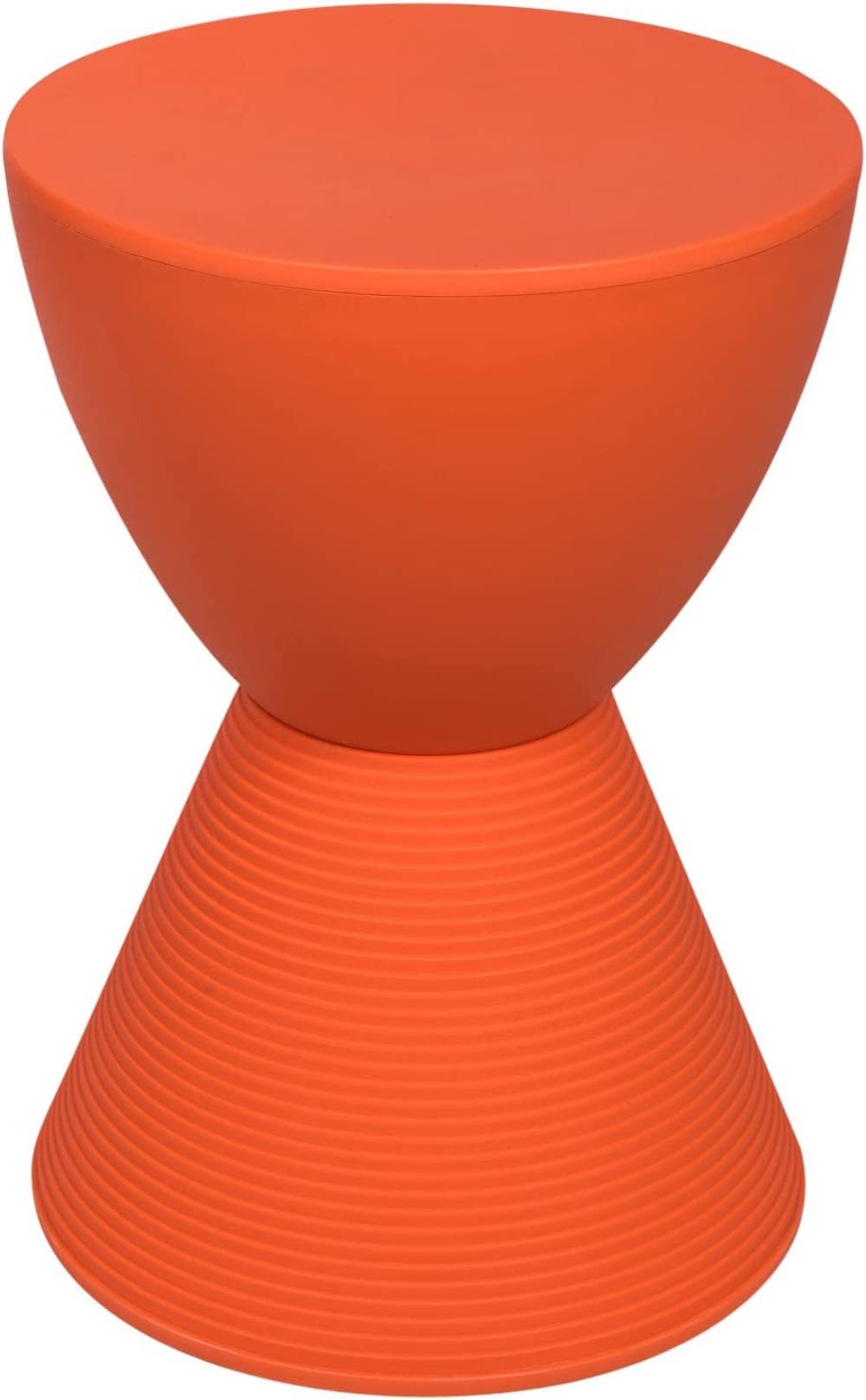 As seen at trend-setting stores like West Elm and Pottery Barn, fluted side tables (with textured vertical striping) are an eye-catching accent that require a level of detail and craftmanship that isn't typical of mass-produced generic pieces. For that reason, sourcing is more difficult but we did find a handmade set on Etsy from Canadian seller Cactus Home (from $199 on Etsy), a natural wood side table ($179.99 at Bouclair) and this modish orange fluted table ($170.90 at Amazon).
Tulip dining table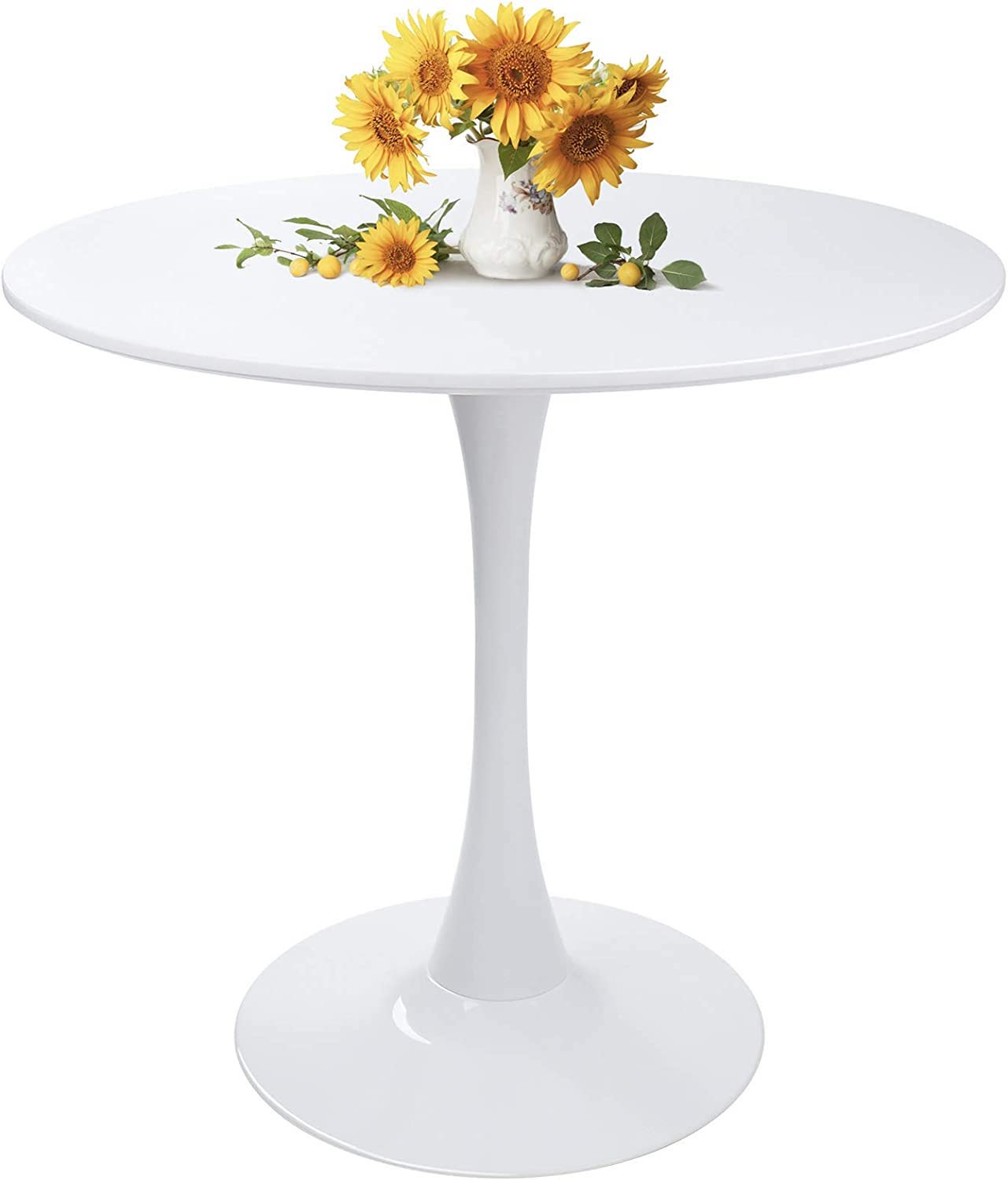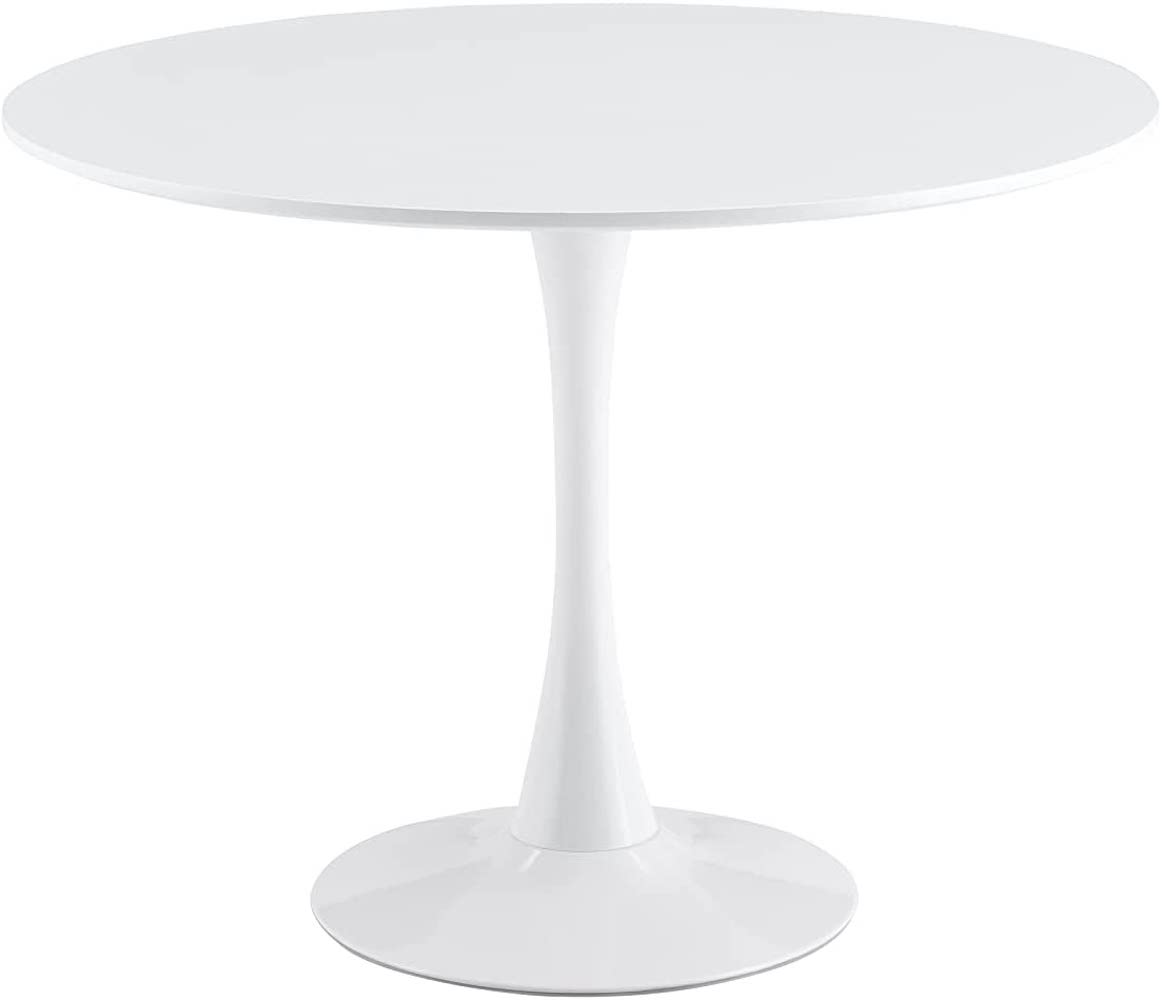 Known colloquially as a pedestal table or a tulip table for its resemblance to a blooming flower, the elegant Saarinen Table (named for inventor Eero Saarinen) was designed to alleviate the "ugly, confusing, unrestful world" below a table. The original design is available in a variety of base/tabletop options and, like designer clothing, designer furniture comes at a premium cost because of the authenticity, materials and construction (from $5,375 at Knoll). And just like in the fashion world, there is a trickle-down influence on mass-produced pieces so finding a tulip table in the spirit of a Saarinen table is possible: a 31.5" table ($313.59 at Amazon), a 39.5" table ($279 on Amazon) and a lacquered Carrera tulip table (from $1,849 at Rove Concepts).
Leather accent chairs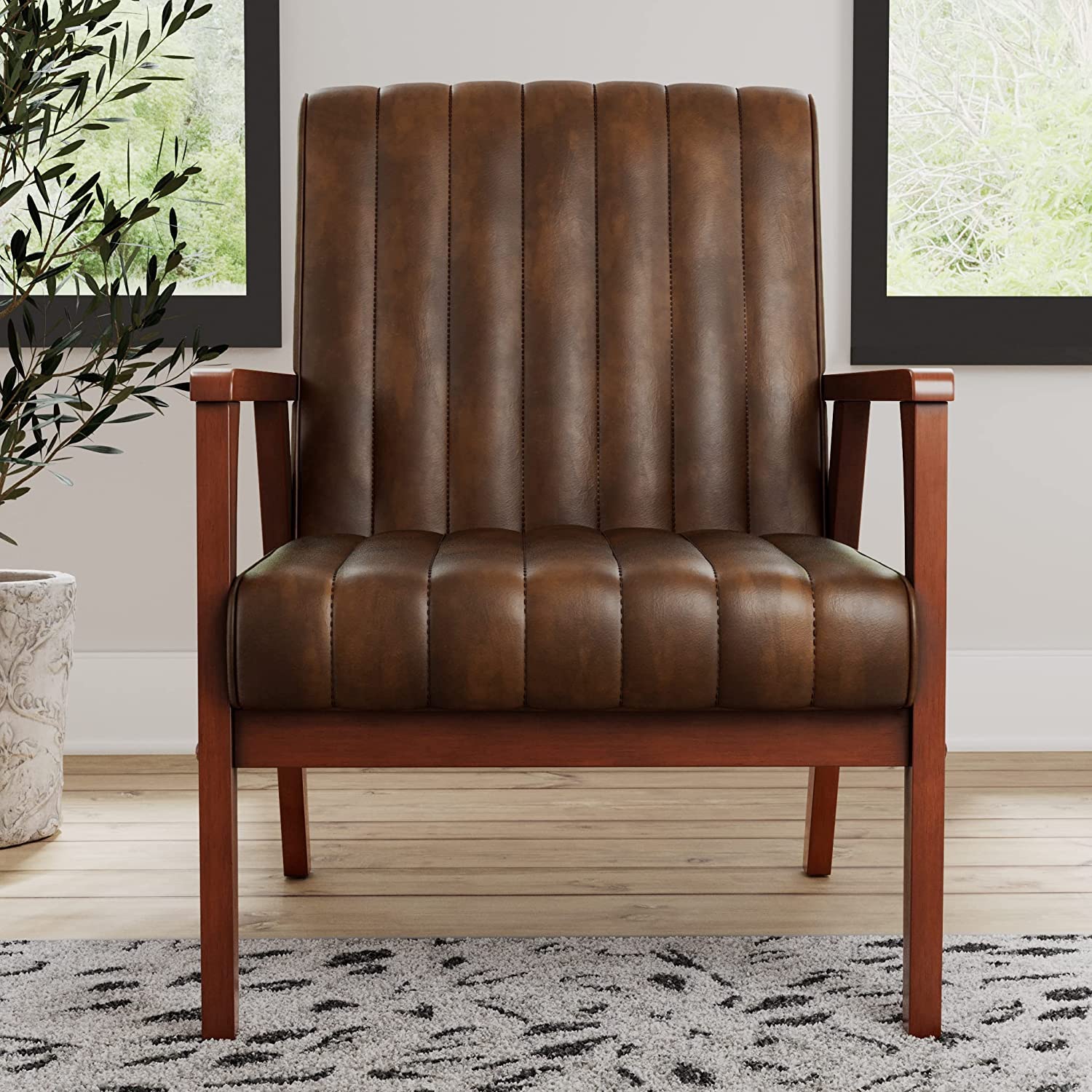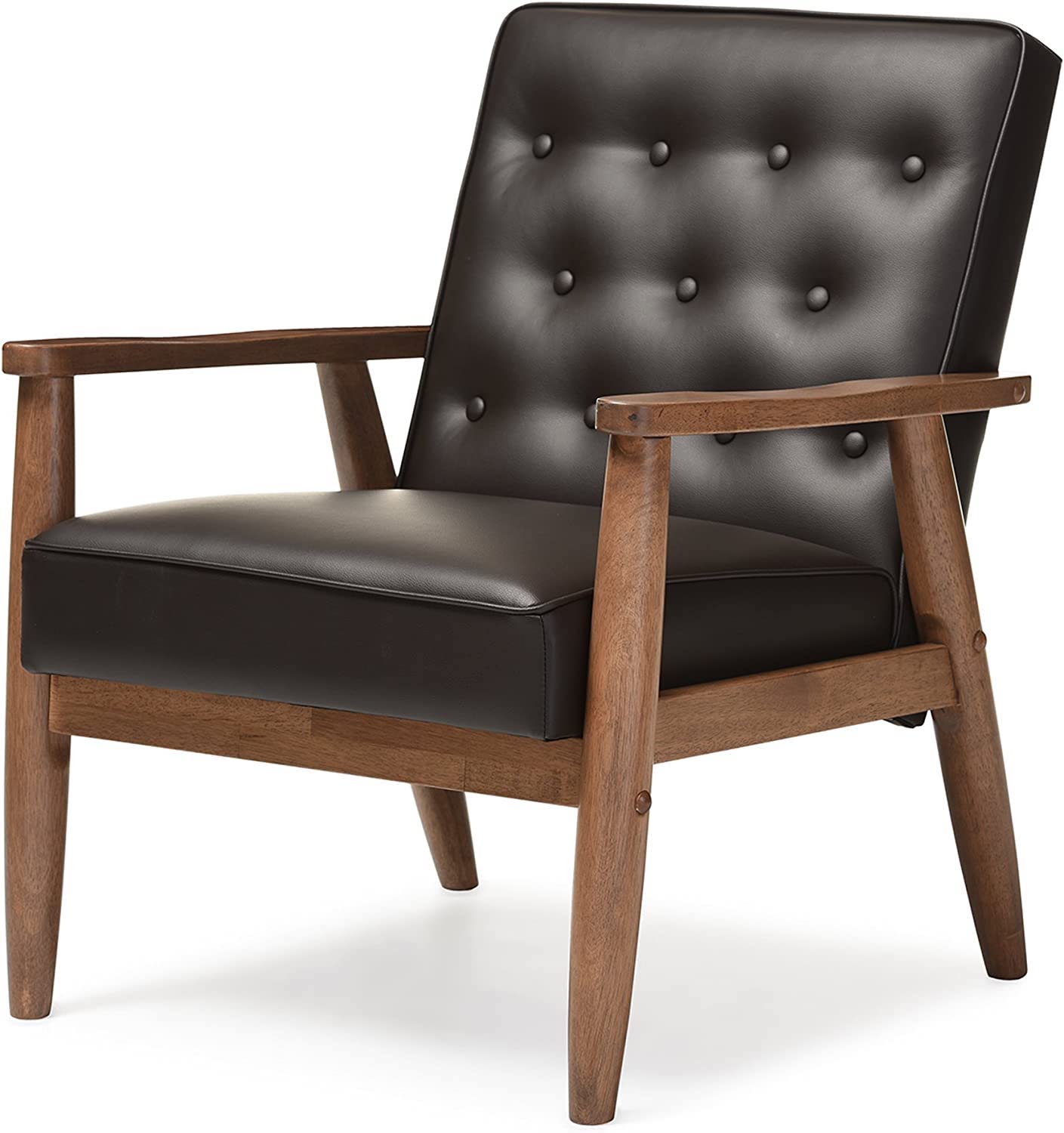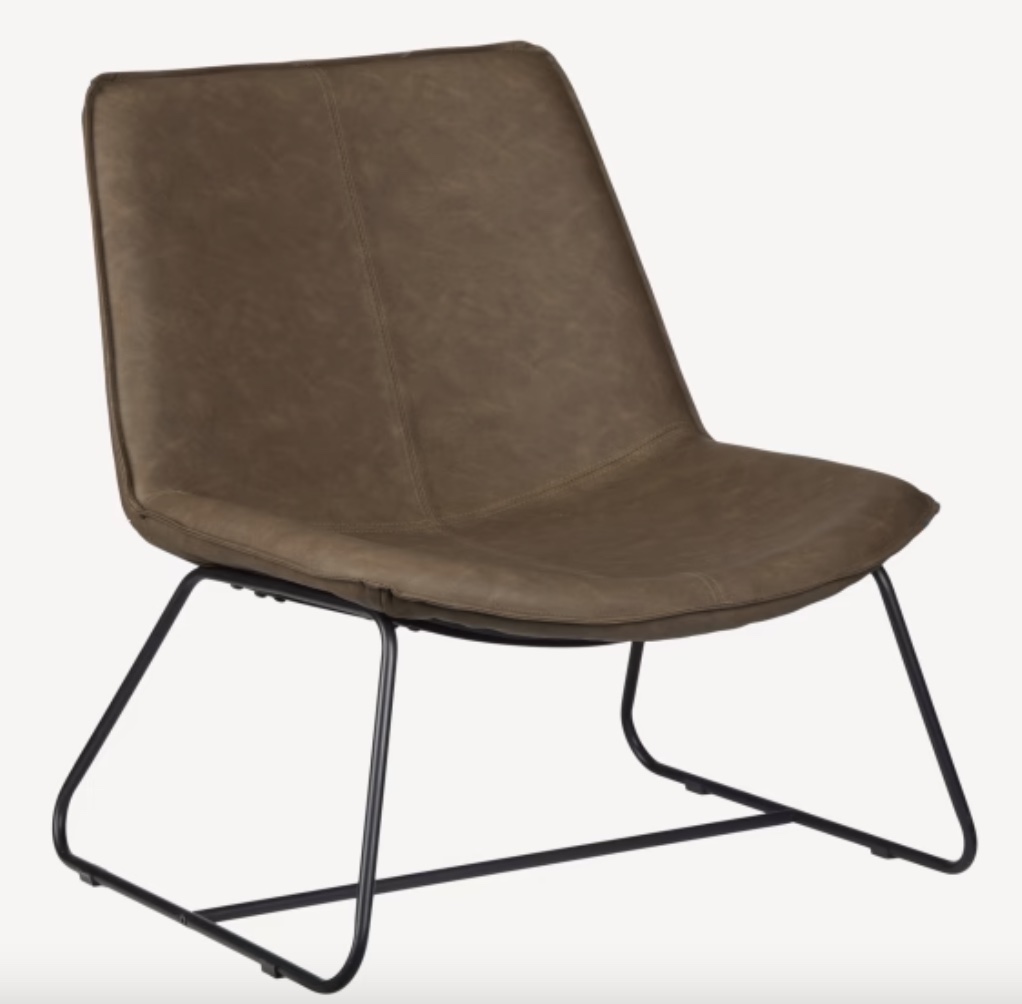 A leather and wood chair, like Crate and Barrel's Cavette chair ($1,999) makes a room fell very grown-up. This brown Edenbrook chair and has mid-century modern detailing and the tufted leather is sophisticated ($414.11 at Amazon). For those who prefer faux leather, this Baxton Studio Chair has several five-star reviews and is currently on sale ($352.70 on Amazon). For an lounge chair minus the arm rests and wood (the legs are metal, this sleek bucket chair comes in black or brown; $329.99 at Bouclair).