If Richmond students called the shots in Saturday's election, Malcolm Brodie may still be mayor, but council would have looked slightly different.
Last week, just before Richmond's election day, students took to their own polls to cast mock ballots for candidates running in the city. The election was part of Student Vote, a program run by CIVIX, which provides youth the opportunity to experience voting at a young age.
Twenty-five of Richmond's 48 schools reported their results, wil 29 participated in the vote. Malcolm Brodie still held his lead with 6,608 votes out of 12,128 student votes cast for mayor. Roy Sakata held his second place position with 1,988 votes, with Hong Guo in third at 1,176 votes.
However, things would shift on council slightly if Richmond's students were in charge, it seems.
Incumbents Carol Day, Chak Au, Bill McNulty and Alexa Loo, along with newcomer Kelly Greene, would still all have seats on council.
However, Derek Dang would have kept his seat and been joined by Sunny Ho and Andy Hobbs to bump out both Linda McPhail and Harold Steves and to deny Michael Wolfe a seat.
Meanwhile, on the school board, students still voted for Heather Larson, Richard Lee and Sandra Nixon but chose Ivan Pak, James Li, Jeffrey Smith and Alice S. Wong over Ken Hamaguchi, Norm Goldstein, Donna Sargent and Debbie Tablotney. 
Votes were cast across Richmond schools last Thursday and Friday, prior to the Oct. 20 election.
"Student Vote provides youth under the voting age with an opportunity to experience the voting process firsthand and build the habits of active and engaged citizenship," CIVIX, the non-partisan national charity which organizes Student Vote says. "The program is an excellent way to create a 'teachable moment' out of the official election."
Student Vote results: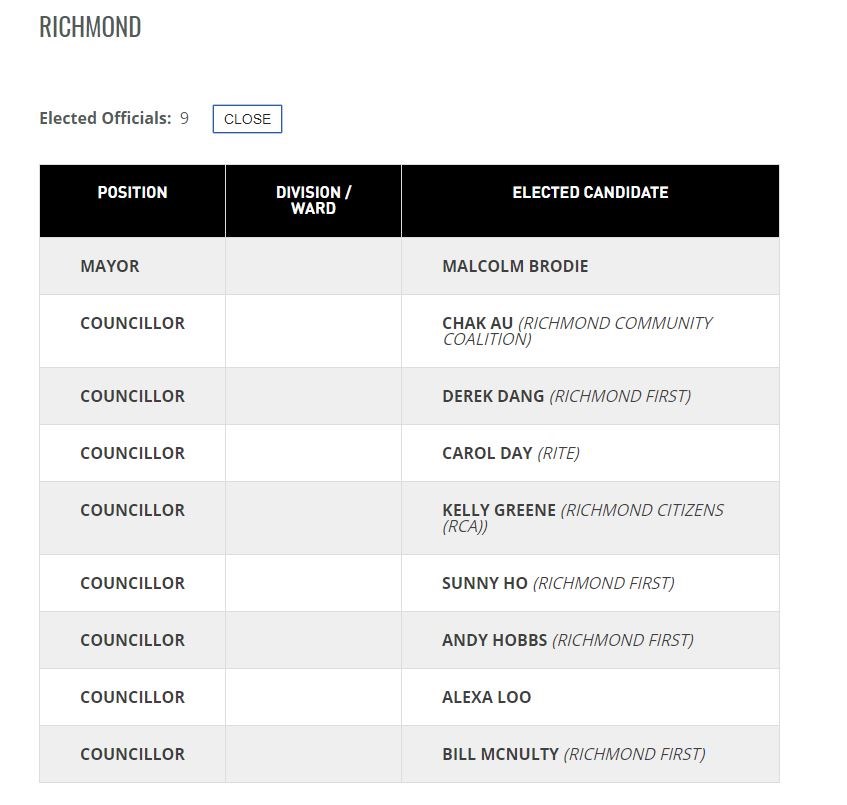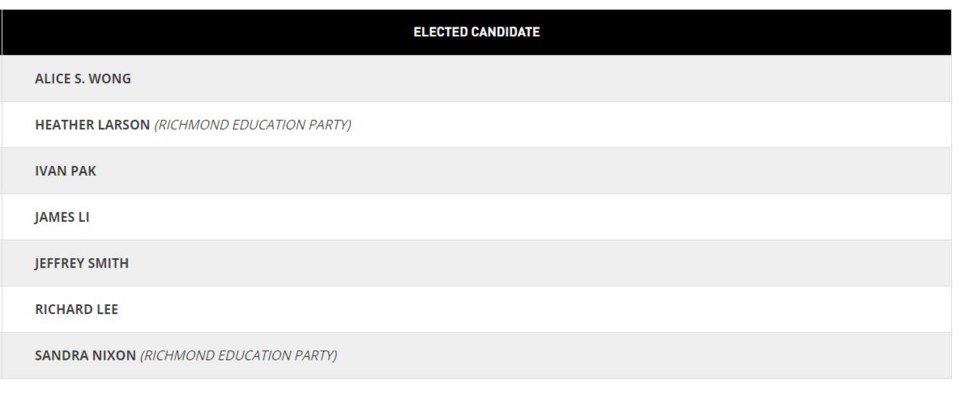 Actual election results in Richmond: