If you're an older adult looking to live your best life and make the most of your golden years, there's a lot to consider, whether it's housing choices, care and wellness information, or both.
The good news is you'll have the convenience of exploring—together with your family—a wide range of information at the Seniors Living Expo & Job Fair. Taking place on November 5 and 6 at the Vancouver Convention Centre East, the event is produced by EngAge BC, an operating arm of the BC Care Providers Association.
The Seniors Living Expo presents the perfect opportunity to chat with industry experts who specialize in serving seniors' personal health and wellness needs and be introduced to the best products and range of services to help you grow older with optimized independence.
"People are living longer these days, so you have many more options than you used to," says Terry Lake, CEO of BC Care Providers Association and EngAge BC. "Pursuing a quality of life and making life interesting with activities and the types of wellness options that are available in retirement communities will all be on display at the expo."
This is the association's inaugural Seniors Living Expo, initially planned for 2020 but was postponed for two years due to the COVID-19 pandemic.
"There's a tremendous amount of interest in seniors' living and wellness, and so we expect a strong turnout," says Lake.
"I think it will be a great way for seniors to spend a day if you're looking at what's next in this stage of your life. Or, as an adult child, you may be thinking of your parents and wondering what's available. It can be a great family outing and opportunity for people to explore together."
Exhibits and presentations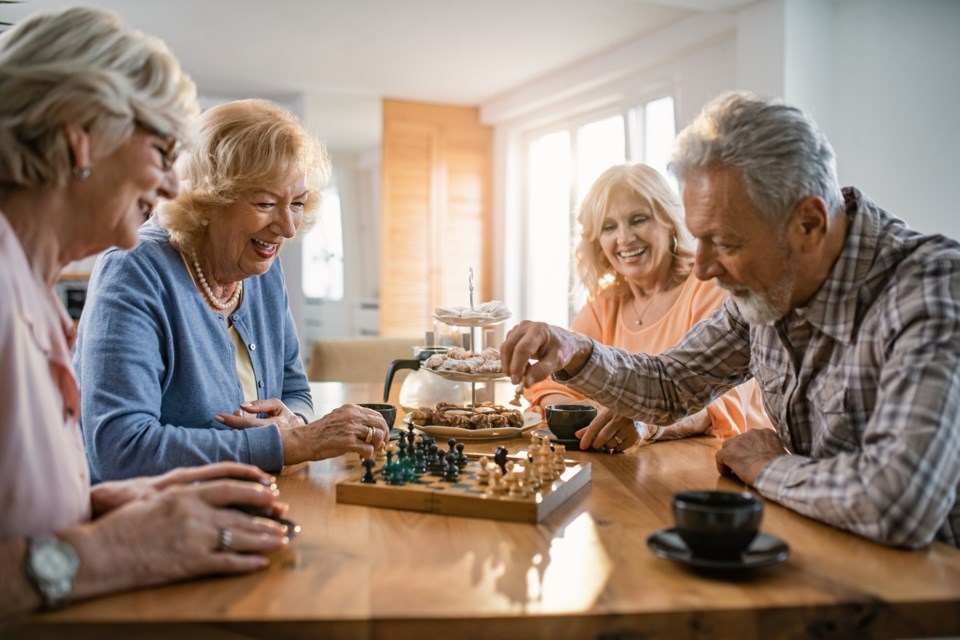 The expo floor will be divided into five zones: Seniors Living, Home Health & Support Services, Seniors Wellness, Finance and Insurance, and Government Agencies.
Living in Richmond, you'll find options in your community for housing. Examples include Verve, Inspired Senior Living at Gilmore Gardens, a luxury independent living retirement residence from studios to two-bedroom suites, with coastal mountain views, park space and amenities close by and on-site.
Nurse Next Door Home Care Services in Richmond provides senior home health care that matches you or your loved ones with the perfect caregiver, exhibiting in the Home Health & Support Services zone.
With Richmond's nearly 80 kilometres of designated on-and off-street bike routes, you may want to consider upgrading your regular bike to help make your cycling outings less demanding.
"We will have things like electric bike vendors," reveals Lake. "Today, as people are aging, they're playing pickleball and buying e-bikes and staying very active, so there will be information and advice about these kinds of leisure pursuits."
"We also expect information about flu and COVID vaccinations," says Lake. "If you have any questions, they'll be health authorities available to provide answers for you."
Visitors will also gain valuable insight from experts speaking from two presentation stages on various interesting topics. Learn from exhibitors about how their products, services, living and care options can support you to live well longer.
Various entertainers and food and beverage options will also be on hand, and lounge areas will provide a space to relax.
"This expo is all about setting yourself up to live the best retirement years possible," states Lake. "Retirement communities can keep people healthier longer because they're purpose-built and have all kinds of social activities to keep people engaged, and wellness activities for significant benefits in longevity. "
"Not to mention, if you want to go away for three months at a time," he adds, "you don't have to worry about security or housekeeping, or upkeep and maintenance."
"Attending the Seniors Living Expo will open up people's eyes to what a really healthy active retirement stage can look like," Lake continues.
"The information will be very visual and very interactive in order to understand the array of options available. The more you plan ahead, the better off you'll be and the healthier you'll stay."
For more information, visit seniorslivingexpo.ca.