Infants, toddlers and young children are born programmed to be curious, playful and excited about the world around them. And, for better or for worse, tiny humans love exploring on their own terms.
Whether that means touching every nearby item in the grocery store, repeatedly asking "why?" or figuring out how many pieces of cereal they can fit in their mouth at one time, they are constantly searching for and soaking up these answers with their little brains.
But why do we expect young children to be engaged or even excited about learning something new when we don't let them have any say in the learning process, squashing that natural-born creativity within them, and giving them no credit?
Richmond's newest daycare facility for ages one to five, Tiny Hoppers Early Learning Centre, is determined to bring individuality, curiosity and playfulness back into the learning process with its play-based or, as they call it, "emergent" curriculum.
"We observe the children to better understand what their interests are, and we set up our classroom based on those interests," explains Gordon Wai, a franchise partner of Tiny Hoppers. "We believe that, as children engage in play, in activities, they learn and absorb information much more than through theme-based, cookie-cutter curriculums."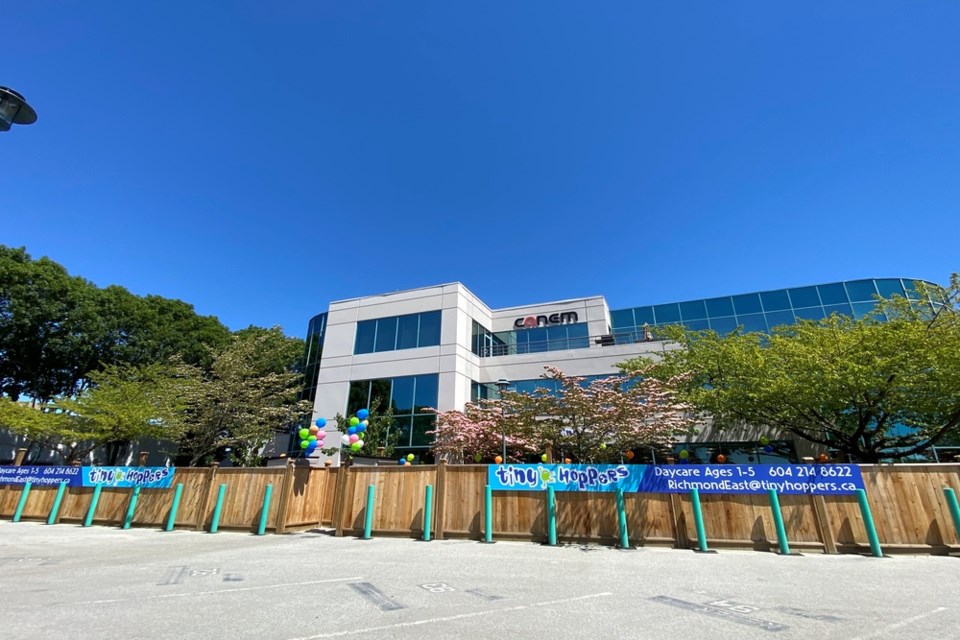 With their brightly coloured walls, spacious classrooms, brand new toys and an array of solid wood furnishings created specifically for children, the full-day daycare aims to nurture the children in its care, motivating and inspiring them to become mini researchers.
And there's plenty of brain food to go around, too, with the daycare's full-time chef serving three meals a day, family-style, to both the kids and educators. By offering breakfast, lunch and an afternoon snack, parents don't have to worry about dropping off or picking up hungry kids.
The Richmond East location of Tiny Hoppers also comes with an accomplished and knowledgeable daycare director and early learning advocate. With an impressive 15 years of experience in the childcare industry, Fiona Abbas-Lee has developed childcare programs from birth to 12 years old.
"We also feel very lucky that, even though we are having an early childhood educators shortage here in the Greater Vancouver Area, we've secured like-minded teachers that are very passionate and invested in our program," says Gordon Wai.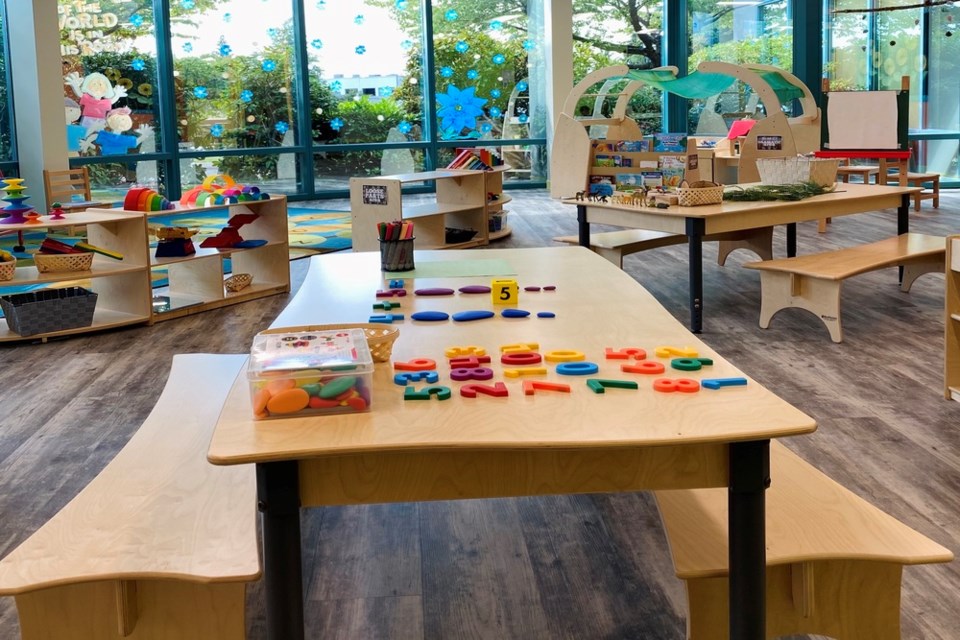 Richmond East Tiny Hoppers is currently accepting registration for their programs, and because they have opted into government funding, their program costs are lower.
If you're interested in learning more, be sure to attend the grand opening on Saturday, November 19, at the new Richmond East Tiny Hoppers from 10:30 a.m.-12:30 p.m.
Attendees can enjoy a ribbon-cutting ceremony, catered food, a bouncy castle, face-painting and plenty of crafts for kids to get creative. There will also be prizes available to win.
To RSVP, complete the registration form at eventbrite.ca/e/grand-opening-tiny-hoppers-richmond-east-tickets.