Whether it's a first date or a scheduled night away from the kids, date night should always feel romantic, exciting, and fun.
But that can be difficult to pull off in a city with a "no-fun" moniker that's seemingly overrun with cookie-cutter chain bars and restaurants. Of course, there are still some diamonds in the rough, you just need to know where to look.
Located in Burnaby, B.C. The Living Room Lounge is a modern reimagining of the traditional hookah lounge, pairing the centuries-old tradition with contemporary cocktails, delicious cuisine, world-class hospitality, and an experience that's tailor-made for date night.
Here's why:
Casual Luxury:
First originating in 15th-century India, hookah lounges have evolved from casual coffee houses to the definition of global luxury; operating as some of the most sought-after nightlife meccas like New York, Los Angeles, Las Vegas, and Dubai.
From the traditional Moroccan seating areas to the lounge's sleek bar area, The Living Room was designed to help you relax. "We want to be a safe space. A place where everyone can come to have a relaxing time and feel comfortable", says owner Mike Munther, a Burnaby resident for thirty-plus years. This warmth is evident from the moment you walk in the doors of The Living Room Lounge and people seem to agree, since opening in 2019, The Living Room Lounge has amassed a near-perfect rating on Google based on 2,575 reviews (and counting), making it a guaranteed great time for you and your date.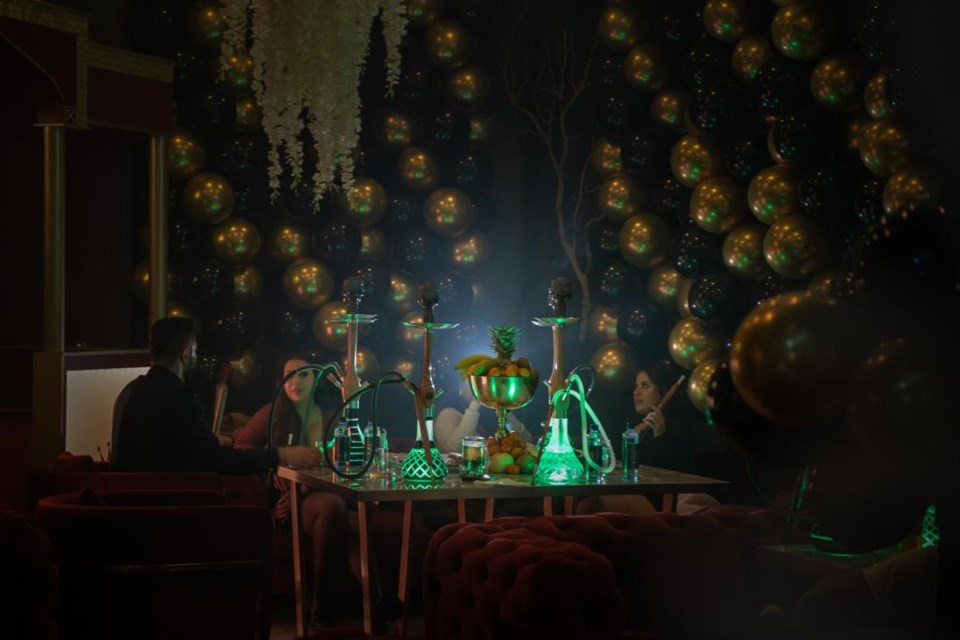 There's something for everyone
As one of the only hookah lounges that also serves alcohol in Metro Vancouver, The Living Room Lounge really has something for everyone. If hookah isn't your thing, you and your date can order from the extensive full-bar menu, which features an award-winning wine and champagne selection, along with unique cocktails and a variety of non-alcoholic drink options, such as tea, espresso, fresh juice, mocktails, and more.
Hungry? The Living Room's gourmet Halal dining menu uses premium locally sourced ingredients for their unique selection of Middle Eastern delicacies and Western favourites.
And, if you're both searching for a premium hookah experience, you're most certainly in the right place; the hookahs at The Living Room lounge were hand carved by Turkish artisans, use imported coconut charcoal from Germany, and are paired with hand-selected Phunnel hookah bowls from Spain—constructed out of two types of specially designed clay that maintain the correct heat temperature while keeping your hookah cool to the touch.
Great weeknight option
The hookah lounge experience is fully customizable; you can get absorbed in the intimacy of the lounge well into the twilight hours, or have a casual hangout and be home in time to get a great night's sleep. Best of all, the lounge is a date-night option that doesn't have to involve alcohol, making it a fantastic place for anyone cutting back on drinking or who simply wants to wake up in the morning feeling their best.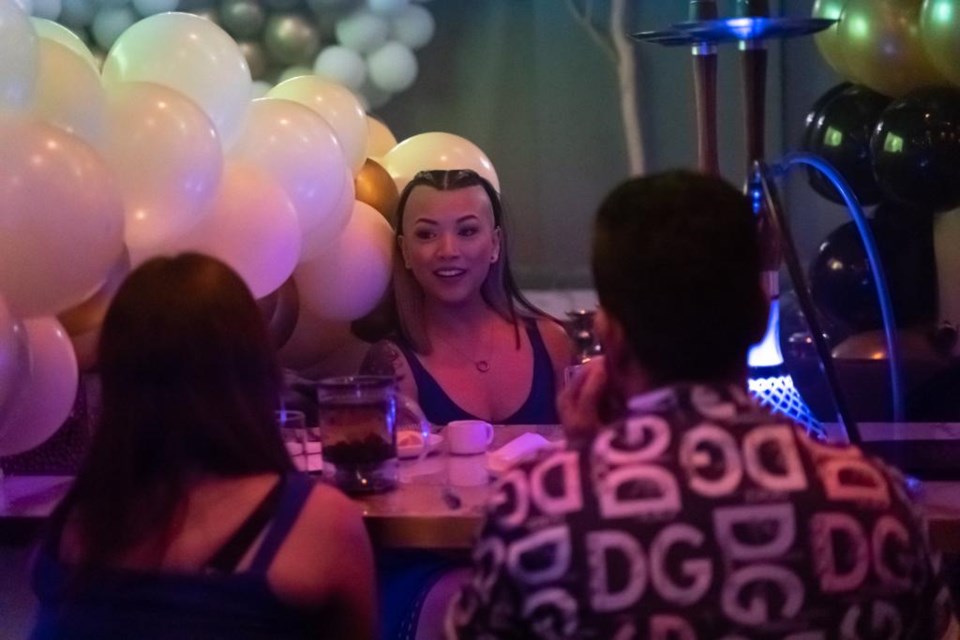 There's always something to talk about
Every great date starts with great conversation and there's no better way to get the conversation flowing than by experiencing something new. Whether it's the gorgeous tapestries or curated hookah flavours, there is always something to talk about at The Living Room Lounge. Best of all, the relaxed, elegant atmosphere makes speaking easy, there's no yelling into someone's ear at The Living Room.
Whether you're looking to impress your date or spice things up with your loved one, The Living Room Lounge offers something new, something luxurious, and something that feels entirely unlike anywhere else you've been in the world, let alone Vancouver.
So, is it date night tonight?

Visit livingroomhookah.ca for more info.