It's a long-standing tradition that marries iconic name-brand sponsors, headline-catching auction items and perhaps most importantly, a sense of relief for some of Richmond's most in-need residents.
Imagine spending a relaxing evening at a top-rated local restaurant; attending a BC Lions game to take your mind off of everyday stresses; or a day on the golf course to provide a release for both the body and mind.
This is just a snapshot of some of the prizes up for grabs as part of the Richmond Christmas Fund's online auction, which goes live at 9 a.m. on Nov. 21.
The Richmond Christmas Fund is an inclusive, grassroots community program operated by Richmond Cares, Richmond Gives. Each year, the Christmas Fund helps brighten the holidays for residents facing financial hardship, providing them with grocery vouchers, toys, books, sports equipment and gift cards.
"Every year I consistently see the line of people waiting to receive their food cards or toys, and every year I see the emails and hear these people's stories – being able to help them is what's all about," explains Ed Gavsie, president and CEO of Richmond Cares, Richmond Gives. "It's Richmond helping Richmond and helping those most in need in Richmond."
Since its inception, the annual holiday drive has helped tens of thousands of Richmond residents. These are people – seniors or families struggling to make ends meet – who come to Richmond Cares, Richmond Gives for a temporary reprieve during the holiday season.
The online auction is buoyed by support from everyday brand names and companies that Richmondites can instantly recognize: Canadian Tire; the Hilton, Sheraton and Marriott hotels; Starbucks; The Keg and Continental Seafood, among many others.
Between corporate and individual donors, Richmond Cares, Richmond Gives is able to support close to 3,000 people in need annually. This selfless help comes in the form of monetary and toy donations, volunteer contributions, and in-kind support from dozens of caring companies, who provide transportation, storage, and other services free of charge.
"We helped more than 2,800 people last year and with the anticipated demand, we expect that number to be well over 3,000 this year," Gavsie says. "A lot of these recipients are the working poor and most of that is hidden in Richmond."
The online auction starts at 9 a.m. on Nov. 21, runs through until 7 p.m. on Dec. 7, and is expected to include more than 100 items.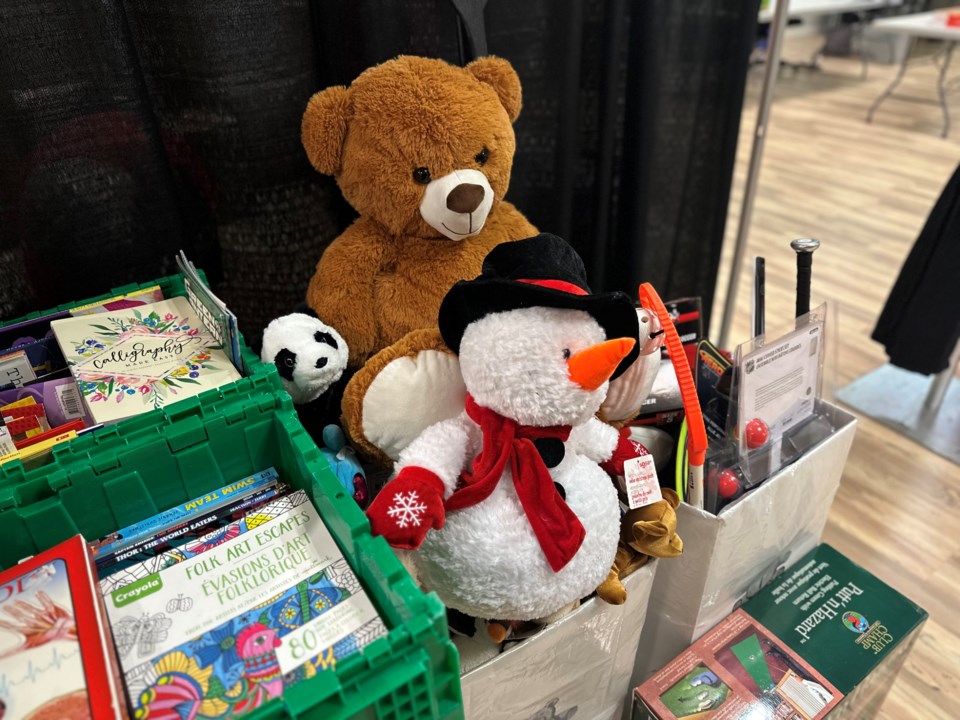 ​To sign up for the auction, log on to rcf2023.givesmart.com and click the Register Now button. Once the auction goes live, participants will be able to bid from their computer, smartphone, tablet, or any other device.
Winners will be notified by email and given details on when and where to pick up their items.
"Every year we get dozens of people who tell us that without us, they wouldn't have toys for the holidays to give to their children or a holiday meal – that's why we do this," Gavsie says.