Whether you're a newcomer to Canada seeking local work experience, or just looking to compete in B.C.'s labour market, it's crucial to keep your skills current.
But if you're juggling existing work and family obligations, it can be tough to make getting that education a priority — and to know that you're spending your time and money obtaining the most relevant training and credentials available.
Universal Learning Institute, a private career college with 27 years of experience in helping workers from Canada and abroad upskill to meet the labour market's demands, is ready to help you prep for success.
ULI president Dennis Li says that the school's programs — which encompass several highly in-demand disciplines, including healthcare, accounting and hospitality — will especially appeal to temporary foreign workers now able to study in Canada under a newly-relaxed federal policy.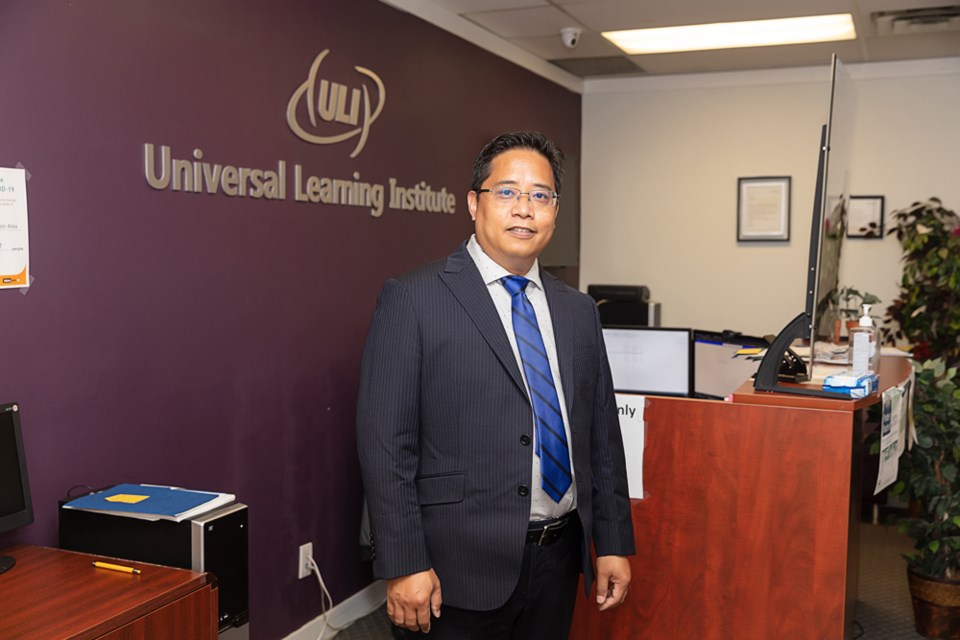 This June, Canada loosened education rules for temporary foreign workers in an effort to fill gaps in the country's labour market. The measure, set to last three years, rolls back the six-month cap on study programs available to temporary foreign workers without accessing a study permit.
"Now people with work permits can work full-time and study full-time. It's a great benefit," Li says.
ULI also welcomes students who are looking to maintain their footing in the labour market, or seeking to bolster applications for permanent residency.
The school's programs, Li says, are designed to reflect the hottest sectors in B.C.'s labour market, and are led by instructors with real-world experience (many of whom also hold full-time jobs in their chosen field).
"That's something we're really proud of that can help enrich students' experience," Li says. "They're not just learning technology from books — they can also see what's happening in the industry."
In addition to federal and provincial accreditations, ULI holds close relationships with third-party associations so that students can receive industry-approved certifications alongside their diploma or certificate, providing "a stepping stone or an open door to their dream job," Li says.
To ease the stress on busy students' schedules, ULI offers flexible learning options, ranging from remote to in-person to hybrid learning (with evening and weekend sessions available).
Programs welcome new students monthly — instead of waiting for a new semester to start — and courses can be completed in any order.
"We're living in a fast-paced world, and people really want to start progressing as soon as possible," Li says.
And to ensure student success, ULI's hands-on student services team offers a variety of supports — from tech help to informational seminars and mixers with industry pros, and even check-ins if classes are missed.
ULI's career placement service may be the most crucial support of all, with most of ULI's programs offering a monitored work practicum. "We have very good connections with employers — we're partnered with many health authorities in B.C., and we also have connections with hotels and restaurants," Li says.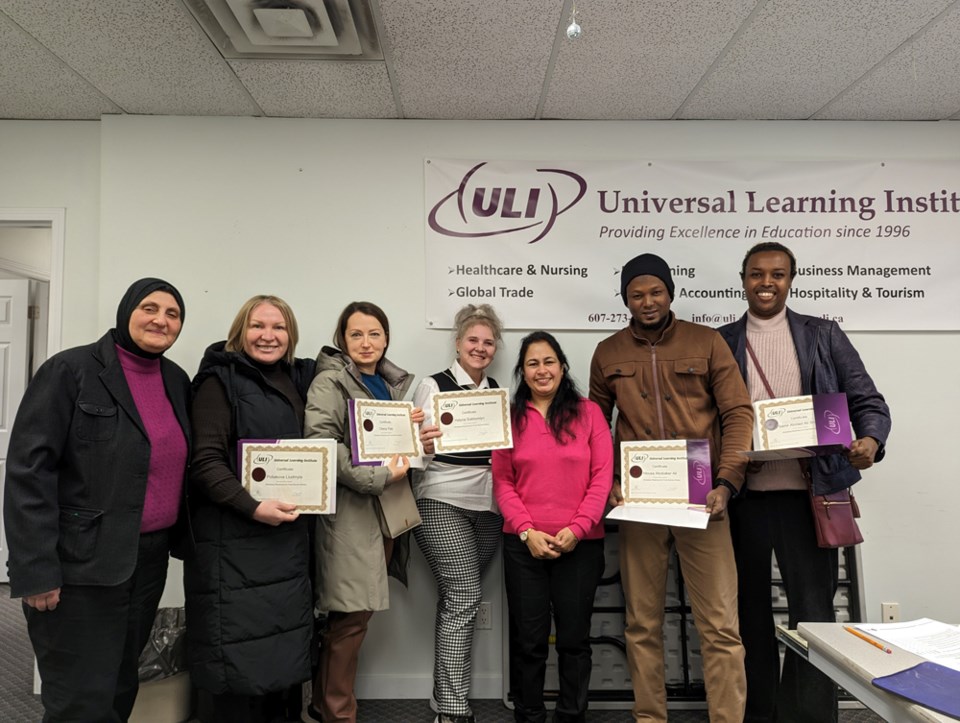 This focus on forging career connections has led to an overall 87% hiring rate across all ULI programs. And for ULI's healthcare offerings, which range from postgrad programs aimed at internationally-educated nurses to medical office assistant, caregiver and healthcare assistant programs — that number is closer to 100%.
ULI's focus on real-world success has led countless students into fruitful new careers: "We really feel proud that we've helped a lot of people change their lives," Li says. "They come to us for the program they've been dreaming of all their life, and with our help, they can start the career they've dreamed of."
For more information on programs offered at ULI, visit uli.ca.