Necessity, they say, is the mother of invention.
So, when it came for Arlyn Garcia and her husband to find a way to earn income and still manage to have time for their two young children, they relied on their shared business and technical experience to start their own company - GARPA Property Solutions LTD.
The couple came to Canada from Mexico and the Dominican Republic for Garcia to study for her master's degree in forensic administration - a career path professionals use to improve job performance and acquire knowledge necessary for successful management within a forensic agency.
Garcia's husband, Roberto, studied international business in Mexico, and also specialized in rope access - the professional use of ropes to safely do inspections, property maintenance (residential and commercial), and other types of work in heights.
They combined their talents and skills to build a company specializing in all types of cleaning services, from businesses and residential to private homes and offices.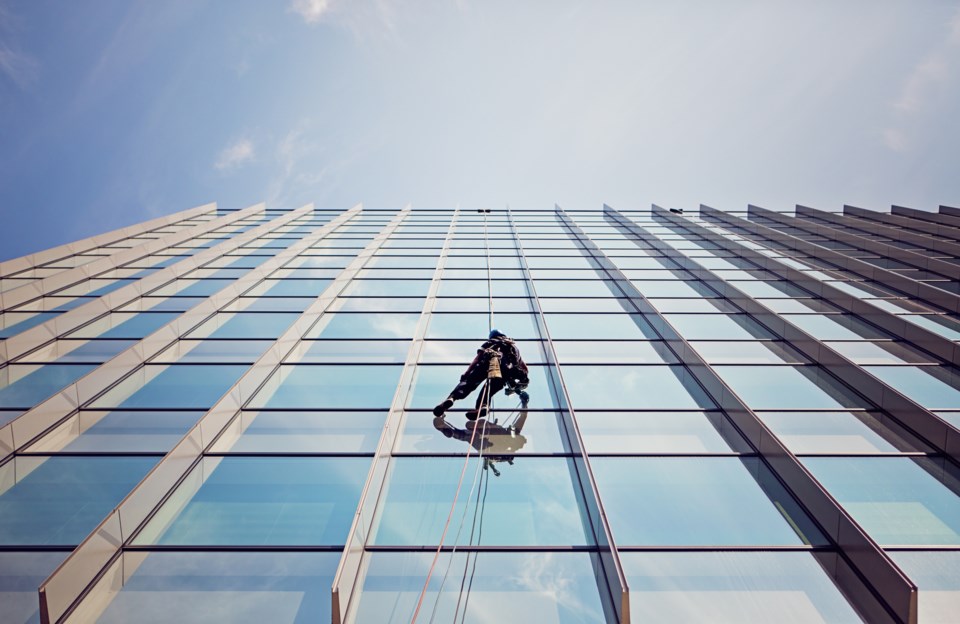 "When we came to Canada it was for study purposes, but our lives changed when we were expecting our first child, and then we had a second child which changed our career plans," explains Garcia. "We found we needed work that would give us income, but also a schedule that allowed us to take care of our children since daycare was hard to find."
They came across the idea of starting a cleaning company after learning from friends that good services were hard to come by.
"I discovered many people were having trouble finding good, reliable cleaning services, either for their homes or businesses," says Garcia. "So, we decided to try and fill that need."
It also filled a need for Garcia. "I have a passion to help people," she says. "And knowing we provide a service that people need and are happy with is satisfying,"
The couple's timing to start their business wasn't ideal. "We opened in February (2020) and the pandemic began in March," Garcia says.
At the outset, they relied on referrals from friends and business contacts to secure clients and gather staff who could cover a range of cleaning jobs, and it grew from there.
"The good thing for us is that when we started our existing clients were very happy with our work," says Garcia. "And that led to most of our new clients coming from referrals, which is the best approach to expand your business. It connects you with people you can trust."
It also put GARPA in a good position to expand to other sites across Metro Vancouver with their range of services.
"We also do post-construction and post-renovation cleanings, window and power washing in high-rises, as well as exterior and interior painting, caulking repairs, and other minor repairs," says Garcia.
"We want to offer customers one place to get all of their needs met," says Garcia.
For more information about how GARPA Property Solutions can help you, visit their website at garpapropertysolutions.com or follow them on Instagram to check some of their work.