Who is Viola Desmond, other than the newest face on the Canadian 10-dollar bill?
This is the question explored by Gateway Theatre's latest offering, Hey Viola!, an 80-minute musical journey of the life and times of the Canadian civil rights hero Viola Desmond. Hey Viola! takes the audience on an extraordinary journey through Desmond's life and the events that shaped her, from the 1917 Halifax explosion to the civil rights struggles of the 1950s.
Featuring hot jazz, gospel, and traditional spirituals, this new musical brings bold, new energy to the life and times of a remarkable woman.
"There was so much more to her than being thrown out of a movie theatre," says Krystle Dos Santos, Vancouver singer and actor who stars in the production as Viola Desmond.
Desmond is best known by most Canadians for her courage in refusing to leave the whites-only section of Nova Scotia's Roseland cinema in 1946, almost a full decade before Rosa Parks staged her own famous bus protest in the United States.
But what gave this woman the courage and confidence to stand up to systemic racial injustices in Canada?
"This show humanizes the person behind the important event in Canadian history," adds Dos Santos. "In Hey Viola!, the audience gets a fuller look at the picture of Desmond's life beyond the 'Heritage Minute,' most are familiar with. People will be surprised to learn she was a business owner who subverted the idea of what a Black woman could be at the time when they could only work as domestics," Dos Santos says.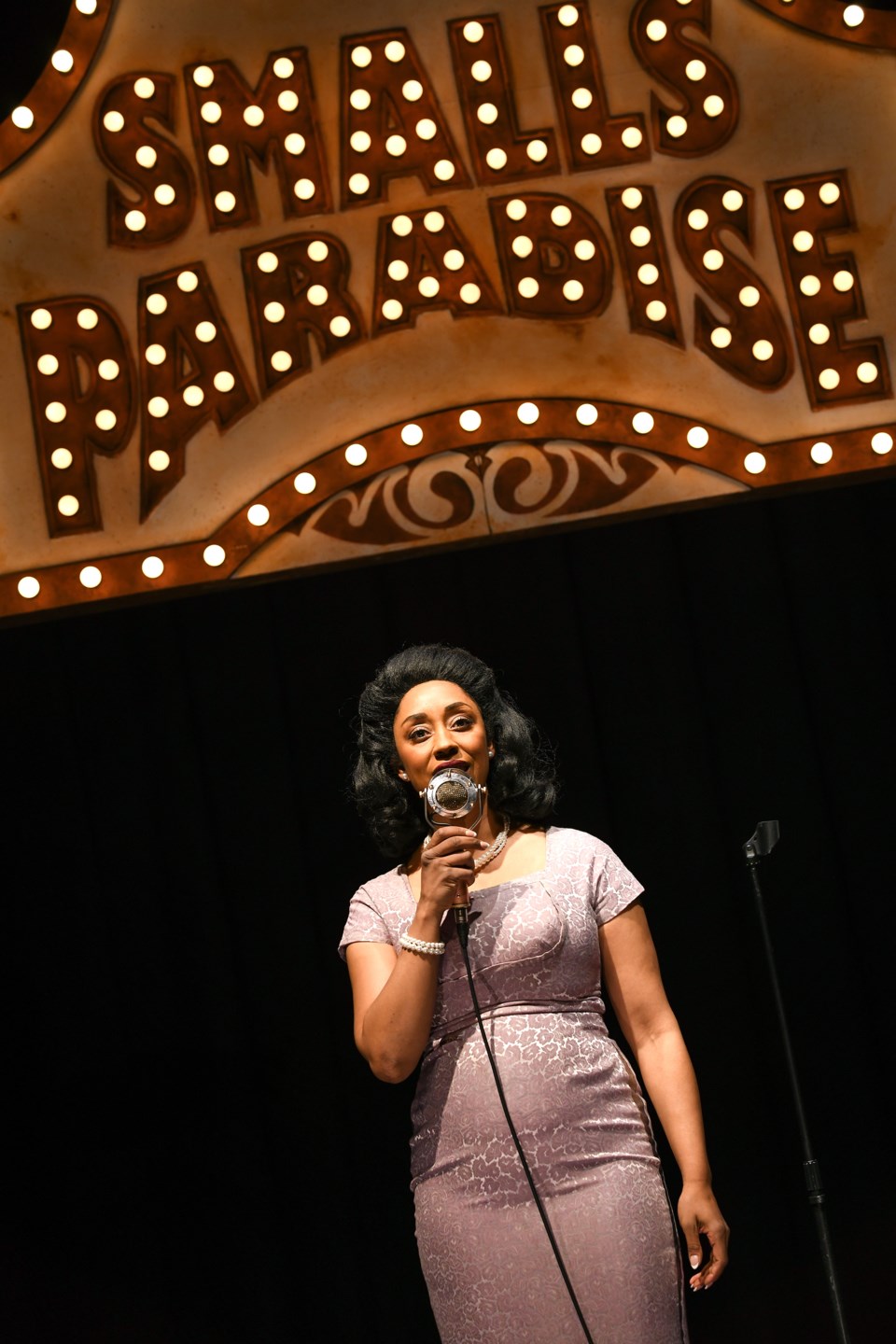 Developed in collaboration with director Tracey Power, Hey Viola! showcases Dos Santos's vocal and acting talents amplified by a three-piece band led by Musical Director Steve Charles on bass and guitar, Mary Ancheta, on piano, and Chris Davis, on drums and trumpet.
The story of Desmond is told through music and songs of that era, including the well-known songs from Nina Simone, Sam Cooke, The Mills Brothers, Sister Rosetta Tharpe, Richard M. Jones, and more — plus songs that influenced history, including Don't Let Me Be Misunderstood, A Change is Gonna Come, Sinnerman, and Mississippi Goddam.
"It's truly magic, the sound that three instruments can create," Dos Santos says.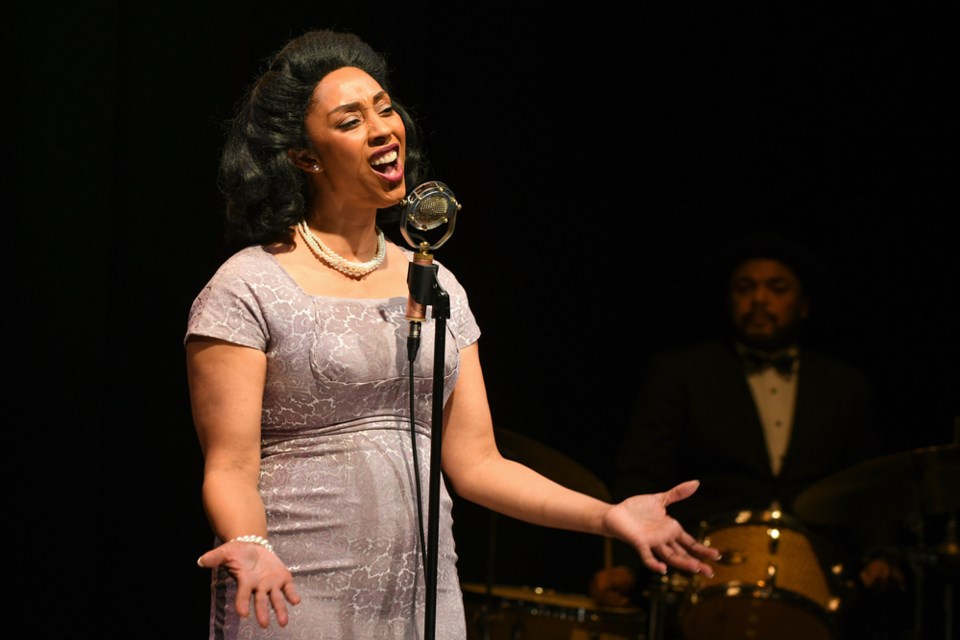 Dos Santos feels honoured to bring this complicated woman's story to life every night.
"Stepping into Viola every night feels so natural. I put on that costume, and for 80 minutes, it just flows," she says.
"It feels so powerful to step off the stage and be able to say I'm enlightening, I'm educating, and I'm entertaining. I get to stand there as Viola and say, 'I'm me. I have dreams and hopes too.' I want people to come and share in this beautiful human's story.
Performances of Hey Viola! run from April 13 to 22, 2023, with opening night on Friday, April 14. This production is presented in English with Traditional and Simplified Chinese subtitles.
For more information and to buy tickets today, visit www.gatewaytheatre.com/events/hey-viola/.