From humble beginnings two decades ago, with just a single truck and a handful of clients, the Green Light Group's journey has been a remarkable tale of success and unwavering determination.
Today, headquartered in the thriving hub of south Richmond, the company has expanded its reach internationally, evolving into a full-suite logistics provider serving not only Metro Vancouver but also clients well beyond British Columbia.
The Green Light Group has positioned itself as a dynamic logistics powerhouse, offering an extensive array of transportation, distribution, and warehousing solutions catering to businesses of all sizes and spanning various industries. Since their inception in 2004, they have remained steadfast in their commitment to delivering innovative and dependable logistics services, rooted in four core principles: integrity, excellence, innovation, and partnership.
"We started as a small business 20 years ago with one truck – now we have trucks, trailers, numerous employees and locations so that we can basically do anything in order to provide all-in logistics solutions to the customer," reflects Tina Chun, chief operating officer of Green Light Group, on the incredible transformation.
The company's extensive clientele encompasses businesses with a wide spectrum of logistical requirements, spanning across British Columbia, Canada, and the United States. The company specializes in serving those involved in international trade, local enterprises, and industries demanding specialized logistics services.
The services span three core domains: transportation, distribution, and warehousing. The transportation services include local pickup and delivery, container drayage, and long-haul transportation – each designed to provide flexible and efficient solutions tailored for any purpose. Green Light's distribution services extend to supply chain optimization and distribution, designed to enhance efficiency and reduce costs for the client. The warehousing solutions feature state-of-the-art facilities, offering flexible and secure storage options that streamline inventory management and operational processes.
"You don't need to call all around to get the job done because we have all of our divisions working together," Chun explains on the convenience of the approach. "All you need to do is place one phone call to us and our many members can put you in touch with the right division to take care of you until the final destination."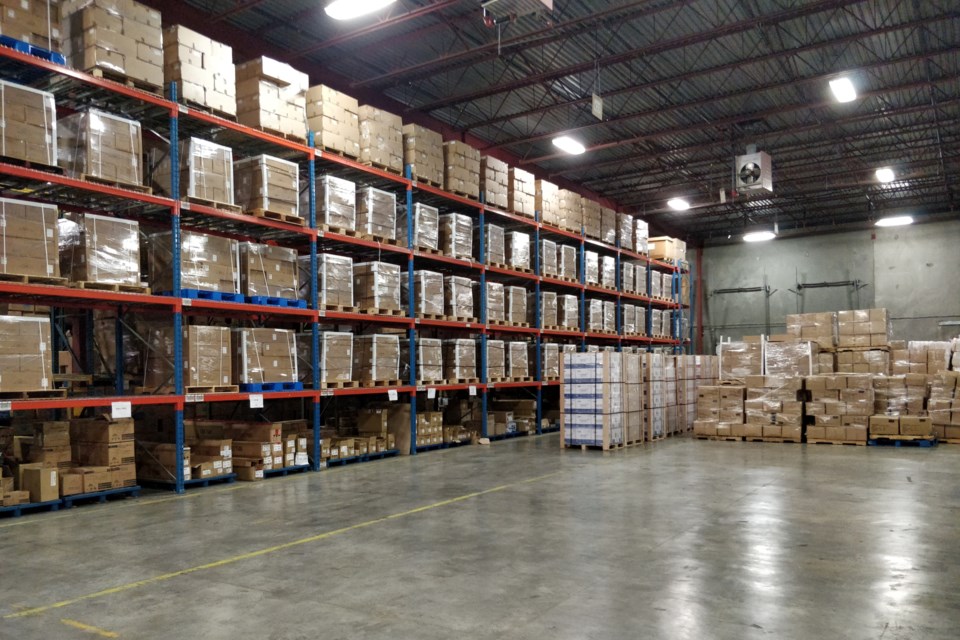 Situated at the centrally located facility in south Richmond, the company offers its customers a significant advantage. With seamless access to YVR, all ports of Vancouver, Rail yards, Knight Street Bridge, Highway 1, and other major routes, the company ensures speedy and efficient service.
"We work day and night to make sure all the cargo gets delivered on time and we make it work," Chun says. "Our customers are our priority and we are able to turn these orders around quickly because we are all in for them."
Beyond the company's unwavering commitment to its clients, it also holds a strong commitment to the community. The company has recently become a member of the Richmond Chamber of Commerce and is proud to be donors and supporters of the Richmond Hospital Foundation, the Girl Guides of Canada, Richmond School District 38 and more.
Despite their rapid growth, Green Light Group remains a close-knit company, and considers its employees to be like family. The company sets aside funds to support the continuing education of not only their employees but also their employees' children, as well as an emergency fund for families struck with unexpected difficulties.
Overall, Green Light Group has become a pillar of the community and is proud of their achievements.
"We work hard in the community, hire lots of employees and drivers from the community, and service many vendors in Richmond," says Chun. "We contribute to the local economy and want to help other local businesses succeed as well.
Visit greenlightgroup.ca to learn more