Can a site still be sacred if it has been desecrated?
This is the question that renowned Indigenous artist Jani Lauzon has been fascinated by since she was a teenager. In the quest to find the answer to that question, she researched many sites held sacred by the Indigenous people and applied for an artistic grant to visit one of them: Giant Rock in the Mojave Desert.
For thousands of years, Giant Rock was a spiritual site for Indigenous nations. Today, the giant rock is covered in graffiti and surrounded by trash.
Throughout the production, Lauzon draws on her experiences at Giant Rock to explore our relationships with land, family and sacred spaces.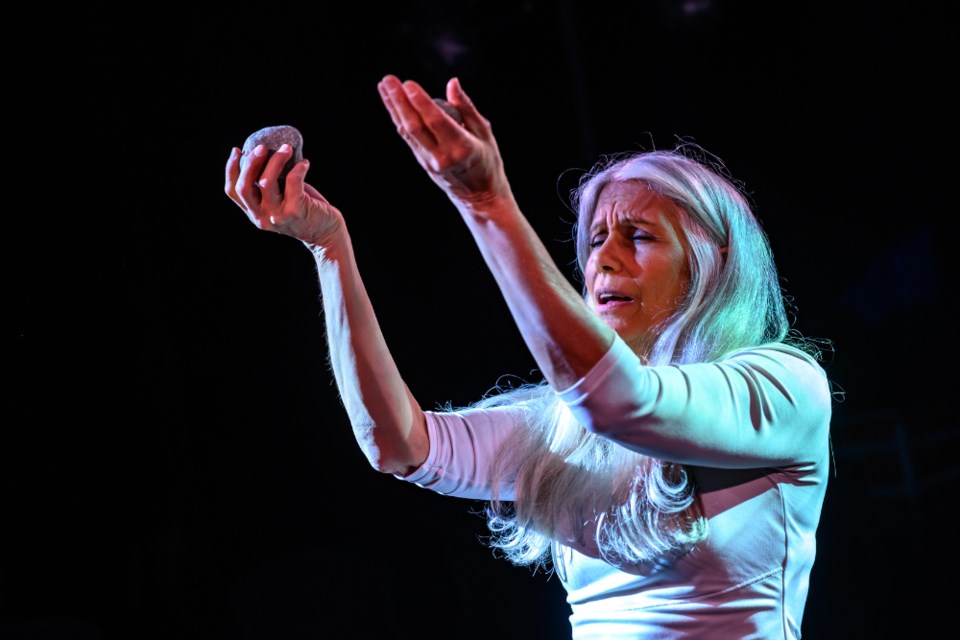 "Giant Rock has incredible history. I've been there a couple of times now and there is a special energy to the rock," Lauzon says.
"What I've come to realize is that even if you write graffiti on the landmark, it doesn't change what's on the inside or underneath it. A person may grow old and look not as buff and physically beautiful as they did when they were 20, but that person is still the spirit that they are inside.
"In the case of Giant Rock, there are people who deface it to express their anger and hatred in the world but it's not going to change the heart and soul of the rock, the spirit of the rock."
Lauzon's autobiographical solo play takes audiences on an intimate spiritual journey that invokes many emotions and questions we typically expect from theatre.
"I always hoped to create a type of theatre that I haven't have the opportunity to explore. I've done a lot as an actor and been on a lot of stages, but what I wanted to create at this point in my career was something that was very intimate, based on storytelling and that wove in multi-disciplinary aspects," Lauzon says.
Of Métis ancestry, Lauzon is a 10-time Dora nominated actor/director/writer, a three-time Juno-nominated singer/songwriter, an award-winning screen actress, a Gemini Award-winning puppeteer and a Toronto Theatre Critics award-winning director. She started working as a puppeteer with Jim Henson in the early '80s, including "Fraggle Rock" and the film "Follow That Bird". On stage, Lauzon has performed in Stratford Festival's, The Breathing Hole and Shaw Festival with the 2018 production of The Orchard (After Chekhov), and NAC Aboriginal's King Lear.
"Jani's intimate and beautiful production will draw audiences in and ask them to examine their relationships to family, friends and the land they live on. It is truly captivating," says Barbara Tomasic, Gateway Theatre's director of artistic programs.
"Evocative environmental designs surround the performance and the in-the-round seating style brings the audience up close to this tale. This intimacy will affect how the audiences appreciate the sky, the stars and the earth."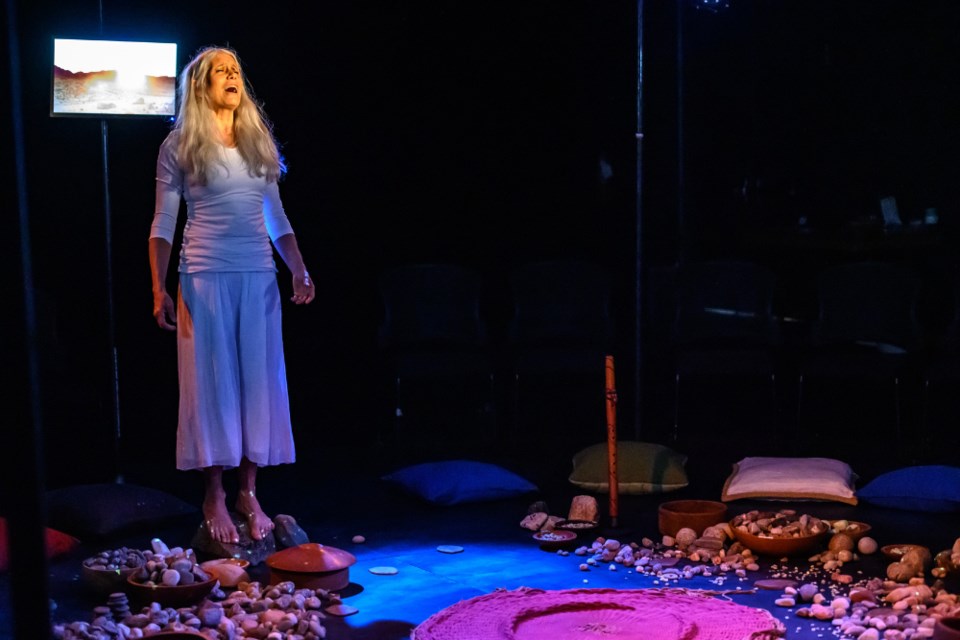 Lauzon is grateful to have worked with the people who helped bring her vision to life, including dramaturgist Brian Quirt, production manager A.J. Morra, movement consultant Julia Aplin, and cultural advisors Sam Osawamick, Pauline Shirt and Sadie Buck.
The performance runs from March 9-18, 2023, and it is general admission, with patrons sitting on chairs as well as on cushions on the floor. Patrons with mobility concerns are encouraged to select "chair" seats when purchasing tickets.
Tickets are only $35. For more information and to buy tickets today, visit www.gatewaytheatre.com/events/prophecy-fog.