Richmond's Gateway Theatre is excited to welcome audiences back to its Mainstage for the B.C. premier of "In Wonderland", a thrilling and creative adaptation of Lewis Carroll's classic novels, "Alice's Adventures in Wonderland" and "Through the Looking Glass".
"It's really exciting to be doing a show on the Mainstage again," Director of Artistic Programs Barbara Tomasic says.
"The last two years have been very dour and dark and it's so celebratory to see a play again."
Produced by Alberta Theatre Projects, the whimsical production of "In Wonderland," features just three actors portraying all the story's iconic characters.
"You get to watch these actors changing characters to tell the story. It's seamless, theatrical, fun and playful but it's also really beautiful," Tomasic says.
"It's wild for three actors to play all the characters, part of the thrill of the experience is watching the transformations take place and feeling like you're in the action."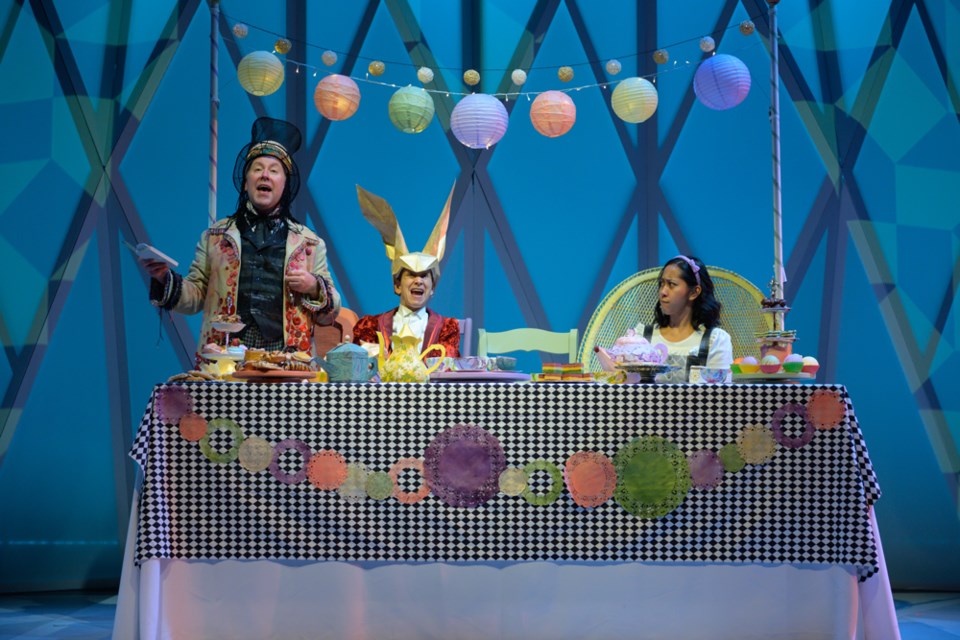 Playwright Anna Cummer was inspired to create "In Wonderland" after reading Carroll's books with her children. Carroll's fantastical, whimsical world was a welcome escape for them.
The story is told in the style of a variety show with everything from clown acts to musical numbers, complete with slap-stick and poetry. Each scene becomes a fast-paced vignette sure to entertain and delight both children and adults.
Adding to the storybook feel are the paper props that add a tactile element to the piece. In addition, incredible projection art will transport theatre-goers to a whole different world.
While the performance is based on children's books, it's a story that will resonate with all ages and can be understood and enjoyed on many different levels.
"It's about family and journeying through a place you don't understand to find out who you really are," Tomasic says.
"In Wonderland" runs from April 7, 2022 until April 16, 2022.
Taking into account patrons' varying comfort levels, Gateway Theatre has decided to limit audience capacity of all performances to accommodate physically distanced seats.
The company will also be adhering to the most current health and safety guidelines established by the Province of B.C., including checking proof of vaccination upon entry and encouraging masking.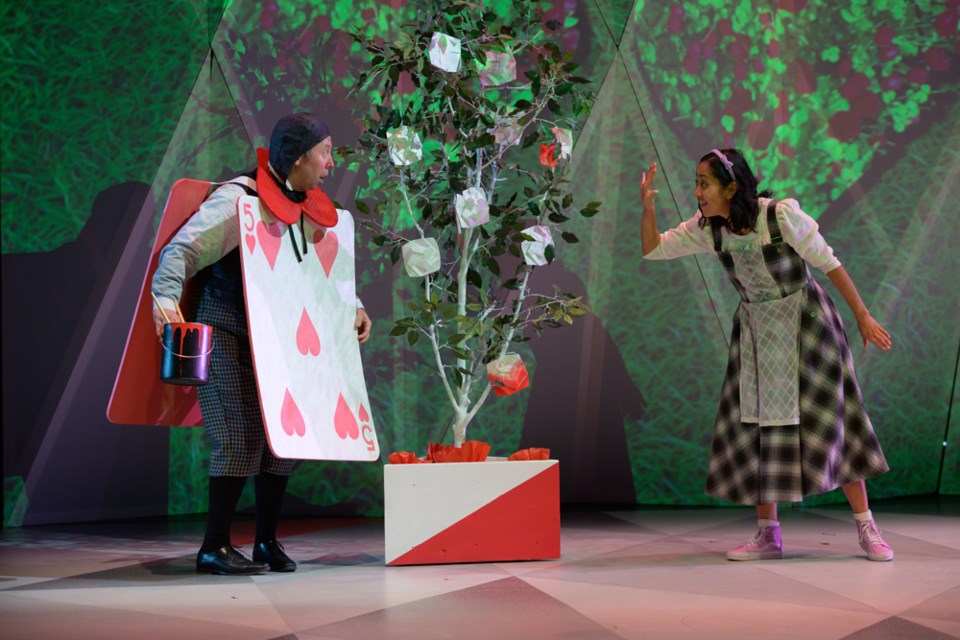 Gateway Theatre will also offer a "Pay-What-You-Will" preview performance on April 7, 2022, with tickets ranging from $5-$55.
"We wanted to start making tickets accessible to people in our community. A lot of people would love to go to the theatre but it's out of their price range," Tomasic says.
"We believe arts should be accessible to everyone no matter your income."
"In Wonderland" is also being presented in English with Traditional and Simplified Chinese surtitles, making theatre more accessible to the wider community.
These initiatives support Gateway Theatre's mission to bring outstanding theatre to residents of Richmond and surrounding communities as the city's only professional theatre company.
"The thing that makes us really special is that we're constantly adapting to meet the needs of the community," Tomasic says.
"People don't have to go into Vancouver to see a show. We have classes for youth and offer really diverse programming. We work really hard to find out what our neighbours want to see and try new things."
Gateway Theatre also has an exciting family getaway giveaway tied to the play's premiere. Visit the company's Instagram for a chance to win four tickets to "In Wonderland" and an overnight stay at Richmond's only boutique hotel, Versante Hotel, for two adults and two children.
To learn more and buy tickets to the show, visit gatewaytheatre.com/wonderland.