The Okanagan's newest luxury waterfront community, Westrich Bay, is getting ready to release phase two of its development on May 20.
Masterfully designed by Jeff Shen architects, this pet-friendly, resort style community includes a wide range of homes to suit all needs. Phase one, released last fall, features spacious waterfront villas nestled among 800 feet of white sand beach. While phase one still has some properties available, they're going quickly.
After much anticipation, the phase two release will include The Waterfront Tower, an eight-story luxury condominium built with steel and concrete construction where you will have your pick of one-, two-, and three-bedroom suites. These spacious, professionally designed condos offer expansive views over Lake Okanagan as well as access to over 15,000 square feet of amenities.
While the infinity pool, hot tub, golf simulator, gym, sauna, steam room, movie room and lounge are sure to leave you with more than enough entertainment, the biggest excitement might come from the large marina where each purchaser is guaranteed availability of one to two boat slips.
With prices for a one-bedroom condo starting at only $380,000, The Waterfront Tower is expected to sell out quickly.
Also included in the phase two release are walk-out bungalow style condos that each feature a private landscaped yard with your own pool. These bungalow style suites will be two- and three-bedroom and start at only $799,000.
Perfect for those looking to purchase in a retreat style location, Westrich Bay is an ideal investment for those seeking a low maintenance vacation or investment property, or a full-time residence.
Learn more about the advantages that set this unique development apart, whether you're looking for a waterfront villa, your own private bungalow oasis, or low maintenance condo living.
Purchase incentives
Westrich Bay is proud to partner with Westbank First Nation and to build on this self-governing First Nation community's land. Westbank First Nation has a rich historical and cultural presence in the Okanagan, and the partnership enables opportunities for savings on your purchase including no property transfer tax, no speculation tax, no GST, and no HST.
Stunning location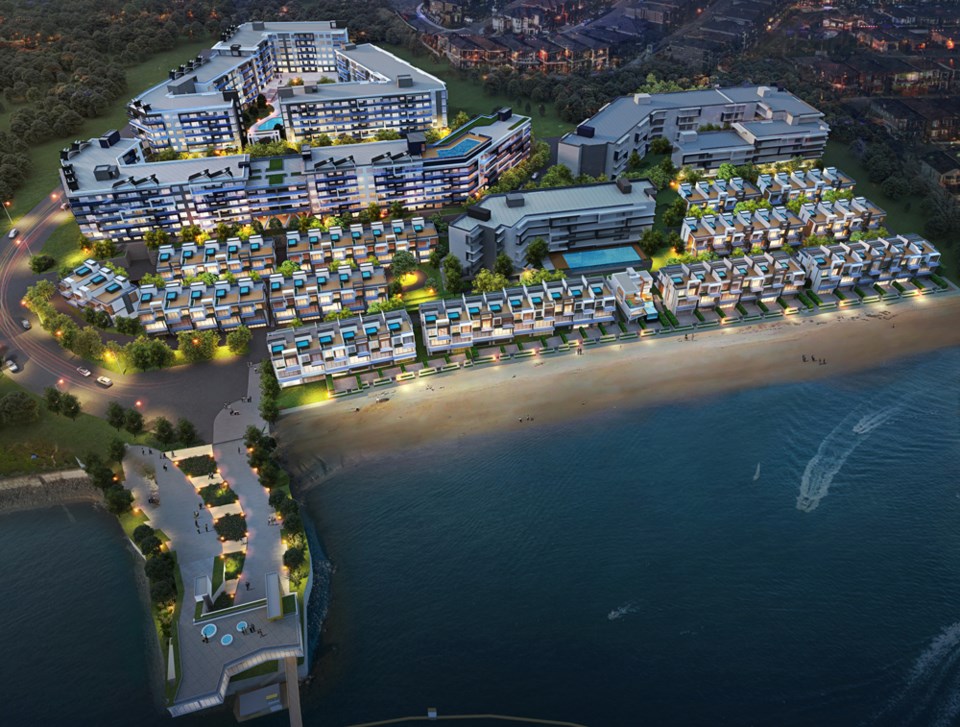 One of the most desirable locations in the country, Westrich Bay sits on the shores of the Okanagan, only eight minutes from downtown Kelowna. Enjoy stunning views of Lake Okanagan and take advantage of all of nature's amenities including everything from water activities on the lake, to vineyards, to mountain exploration.
Amenities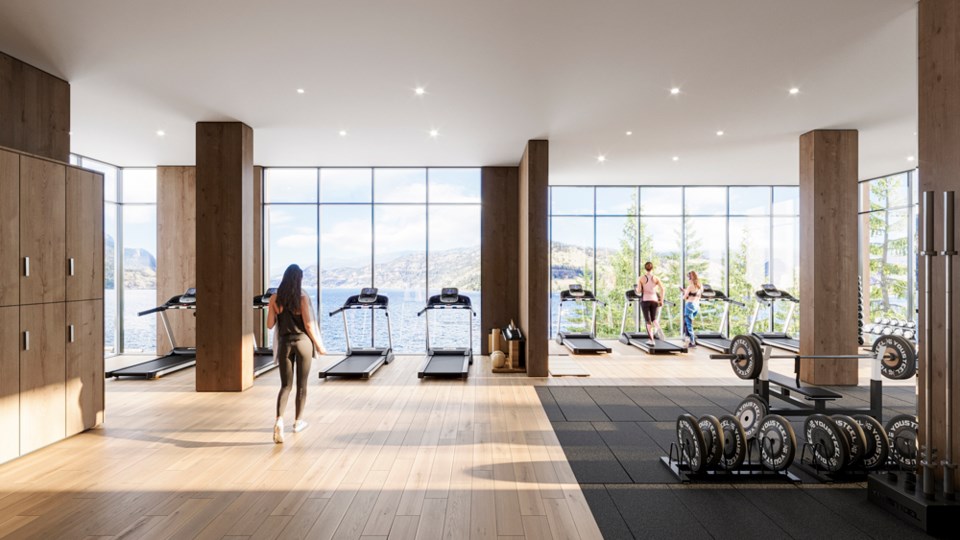 The private and secure community of Westrich Bay provides countless opportunities for adventure, relaxation and fun. Socialize with friends while you enjoy a meal at the waterside restaurant, lounge and patio with a beautiful waterfront view, head to the private marina for a boat trip, or enjoy a swim in the gorgeous infinity pool. Stay active with the state-of-the-art fitness centre and enjoy lounging on 800 feet of pristine, white sand beach.
Residents will have access to a range of facilities and amenities located on the fourth floor of the Waterfront Tower Building. These also include a residents' lounge with bar and games area, theatre room, golf simulator and a spa/relaxation area. With all of these included in the development, residents can experience luxury living at its finest without leaving their community.
Units in the development are still available. Visit westrichbay.com to register today, email sales@westrichbay.com or call 250-869-2994.