The construction firm behind the stalled Alfa condo development is citing developer delays for filing a $4.6 million lawsuit.
Scott Construction president Darin Hughes told the Richmond News on Tuesday, via a statement, that his company is suing Anderson Square Holdings for extra costs associated with the delays to the City Centre development.
Hughes listed costs such as insurance and equipment rentals, but is "mostly costs that have either already been or will be incurred by our dozens of small independently-owned local subcontracted trades…"
"This is money that has been or will be spent in support of the developer's project," he added.
"At this point, our client, Anderson Square Holdings has not acknowledged that they are the cause of the delay, so we have filed a claim with the B.C. Supreme Court. These costs are a direct result of delays by Anderson because they had not filed for building and other permits in timely manner.
"We deny that we are responsible for the delays as alleged by Anderson. As for any allegation that Scott's selection of a window provider caused the delay, Anderson had not filed for the Home Owners Protection Insurance in a timely fashion."
And when, eight or nine months later they finally did file for the insurance, Hughes said the windows Anderson chose were rejected. These are windows that Anderson had wanted, in part, because of their lower price. Once they were rejected, we helped them find a new solution that could be insured."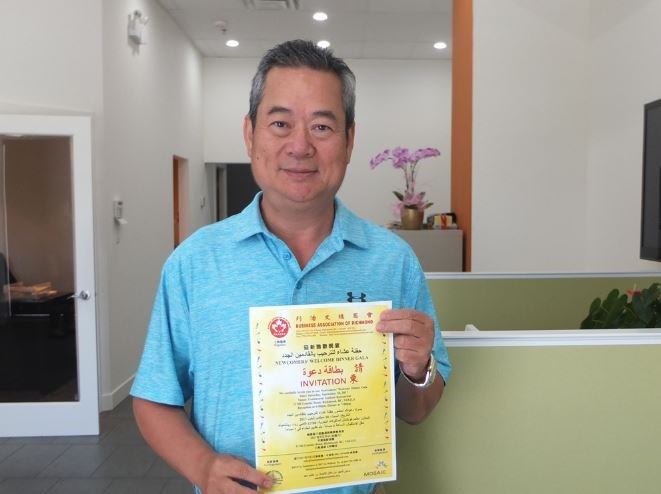 The News reported last week how Anderson Square, owned by former city council candidate Sunny Ho, pulled the plug on the 15-storey mixed use residential tower in the city centre, leaving more than 100 pre-sale buyers in the lurch.
Anderson notified its customers last week that it's cancelling the pre-sale contracts for the Alfa development at Anderson Road and Buswell Street, with a full refund of deposits, plus interest.
It's not clear why the contracts have been cancelled, but in last week's notification to buyers.
One of the buyers left hanging is Jeremy Hsu, who shelled out a $36,000 deposit in 2015 for a 650-square-foot, one-bedroom condo at Alfa, where construction began earlier this year.
Hsu and his wife, who live with his parents in Richmond, were planning to live in the condo, but the delays meant they had to change their plans and are now using the condo as an investment.
He has now rallied together a total of 25 pre-sale buyers on the Chinese-language social media platform WeChat and is considering launching a class-action lawsuit seeking compensation.
"My wife and I have been waiting for four years to close the house deal, but the message from the developer has left us saddened and frustrated," Hsu told the News last Thursday.
"If we bought other condos back at that time, the home value would have already doubled.
"But the developer has suddenly terminated our contract and only refunded us the deposit and interest, which is unfair."
Originally, Hsu, and the other 100 or so pre-sale buyers, expected to close the deal in the fall of 2018, but the developer postponed the date until September this year.
"The square-foot cost in 2015 was around $500 dollars, now the housing price in that area has increased to $1,000 per-square-foot," said Hsu.
"We have (suspicions) that the developer might sell the land to another developer at a higher price, so they kicked us out by only paying us deposits and interest rates."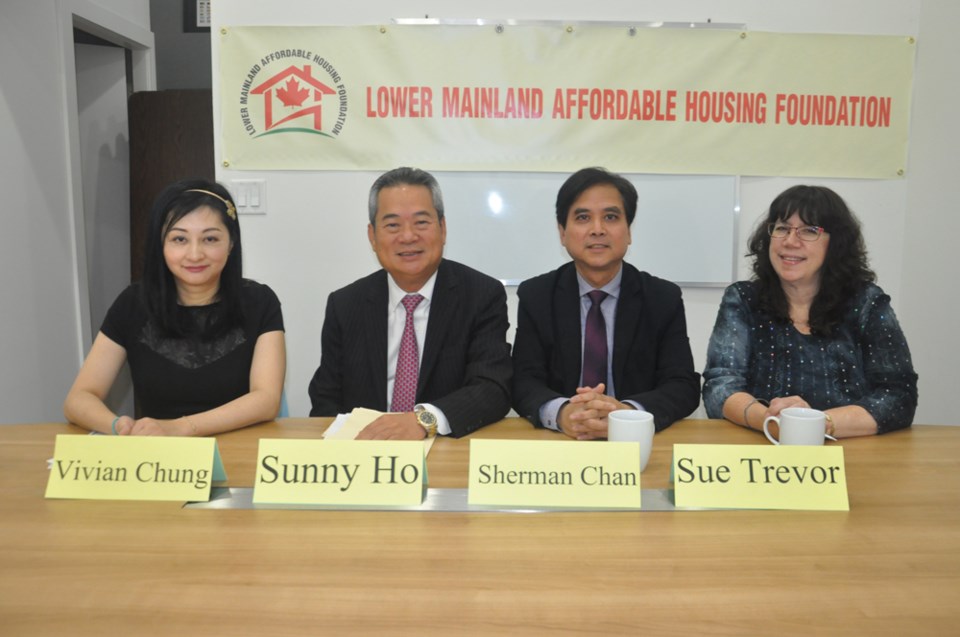 If the developer is in some kind of financial difficulty, Hsu said he would rather wait it out, than lose out on his potential investment.
Another couple affected by the dead deal is a former Richmond resident, who moved to Calgary in 2012, but was planning to move back with her husband to her home city to retire.
The woman, who only wanted to be named as Lucy, said she paid a $40,000 deposit in 2015 for an 800-square-foot condo, which was set to cost around $490,000 at the time.
"We felt so upset that can't return back to the community we love," said Lucy, who is also part of Hsu's WeChat group.
The News made several attempts to get in touch with the Sunny Ho, who has yet to return our calls.
Ironically, last September, Ho helped form a Richmond-based organization which claimed to have a solution to the city's housing affordability problem.
The Lower Mainland Affordable Housing Foundation, founded by Ho, announced it was seeking funding from BC Housing to create more affordable rental units in the Lower Mainland.
He also set up in 2017 the Richmond Business Association, where he is president, and twice ran unsuccessfully for city council in the 2018 and 2014 municipal elections.
The Alfa development was to be a 15-storey, mixed use residential tower, with 12,000 square feet of retail space at the ground level plus 111 condos.
In May of 2018, the News reported how Alfa was going to be built with geothermal energy — found beneath the Earth's surface — as the main power source for its homes.