"If buying a house or an apartment is too expensive today, why not build a tiny home on our own that people can afford?" asks visual artist Germaine Koh in her newest exhibition "Home Made Home."
The exhibit, on display at Richmond Art Gallery from now until Aug. 26, explores tiny houses as a solution to the intense housing affordability problem.
The display includes a 170 sq. ft. wood frame house on wheels, which was constructed from scratch by Koh, a Malaysia-born artist who has created visual art in Vancouver for 30 years.
"The [housing] issues have been present in my work for a long, long time," said Koh.
"And I just finally decided, I'm in as good a position as anybody to actually go out and build some examples of what could be reasonable, small, very well designed buildings that could maybe address some of these social issues of access to adequate housing."
The house on display has a living area and a sofa that can be pulled out to be a bed at night. Behind the bedroom is a full-size kitchen with some storage space and a mini bathroom with a shower and toilet. The house is also equipped with an electrical connector, a water tank and a compost system.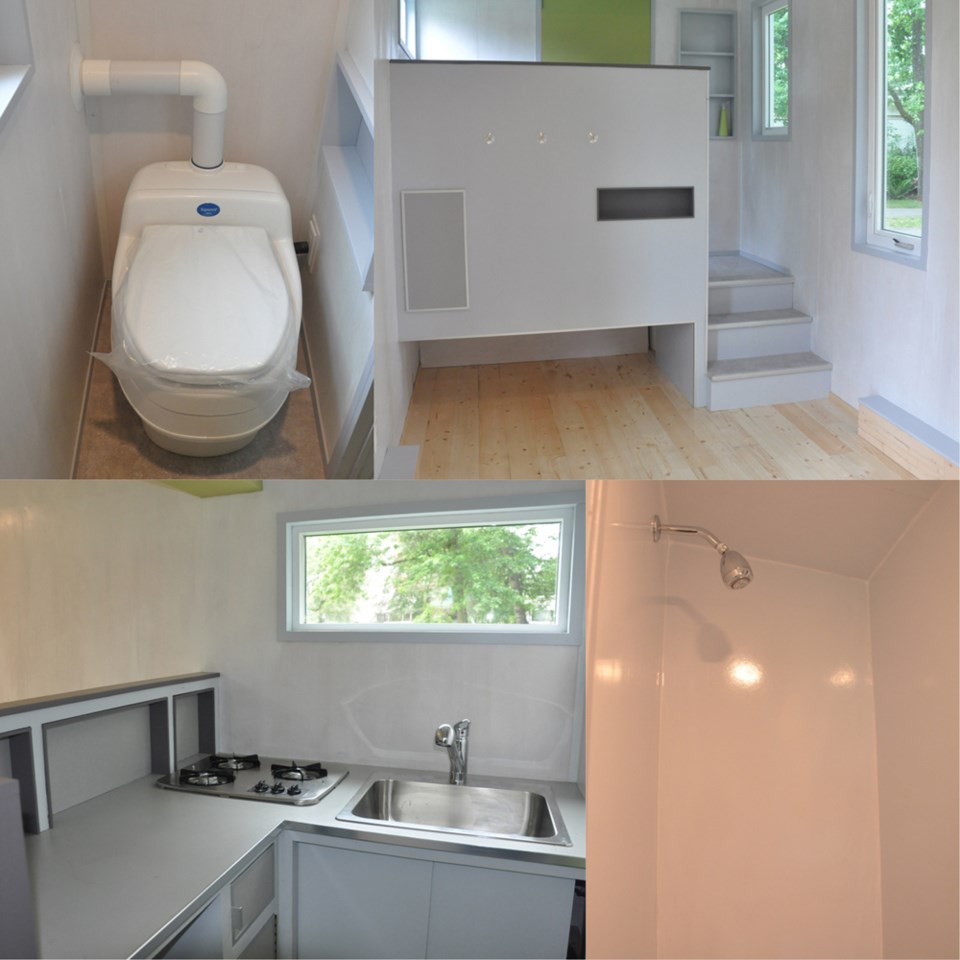 Koh named the home "Lulu Living" — after Lulu Island – to acknowledge "the long history in houses in transit in Richmond and surrounding areas," such as houses made from shipping containers or floating houses.
"I'm really trying to look for support and advocate for different kinds of housing options that address different needs — not everyone wants or can afford a 3,000 sq. ft. house," she said.
Koh has also designed and built a 100 sq. ft., two-storey, permanent micro studio prototype on the Southern Gulf Islands.
"[In some areas,] the houses are small enough that you don't require a building permit, so it's a way of bypassing the really heavy regulations that are involved in building a full-size house," said Koh.
But in cities such as Richmond, all houses, including tiny ones, require a building permit. People will need to submit a rezoning application to have another house located in their backyards, according to the City of Richmond.
Koh acknowledges that building codes exist for a reason, such as for safety and to set certain standards on how things are built.
"But we are in such a crisis that I think we would do well to think about whether the regulations could be expanded to, for example, allow for tiny houses built on wheels in backyards," said Koh.
"As long as it's well enough built to a certain standard, all of a sudden you've got potentially additional housing in the backyard; it increases your density."
"Home Made Home" also showcases a wooden shed Koh built "with zero budget" — it was made out of scraps of wood left over from other projects.
 "Literally, if you were to take the stuff that's wasted from building a standardized house, you could probably build a little house on wheels," said Koh.
"In many ways, small houses are more sustainable than regular ones.
"And people receive great satisfaction that comes from building our own houses. To me, it's a tradition that's been lost to most of us these days," she added.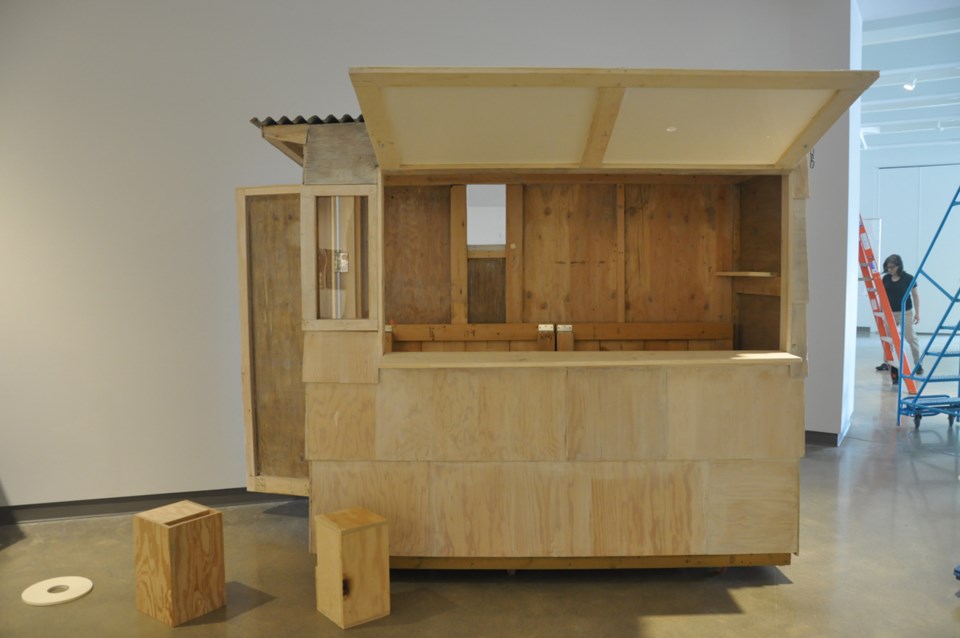 Besides Koh, more and more people have started exploring alternative options for housing.
The exhibit "Home Made Home" introduces a number of creative housing projects across North America initiated by individuals or social groups, including tiny homes, tree houses, homes on wheels and floating houses.
Among them are two "tiny house villages" in Oregon, U.S. One was built by 60 homeless people in 2000 on land near the airport of Portland, called Dignity Village; one called Emerald Village Eugene has 22 mini houses provided by a local group for people with low income.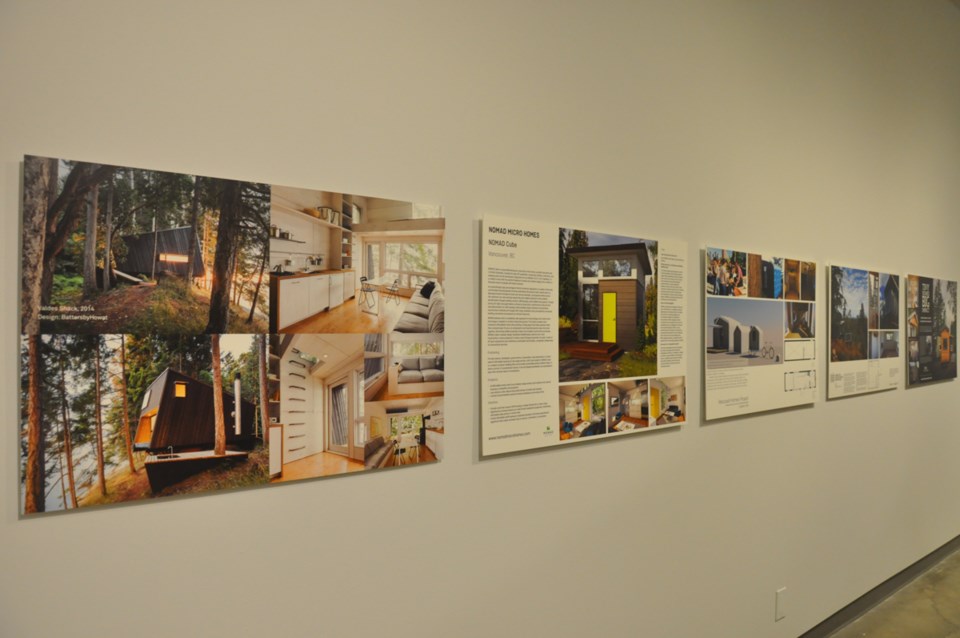 Nevertheless, many tiny houses still exist in a grey area, according to Koh.
She hopes her project will set an example and "make the idea of having different options for housing a little bit friendlier for people who are hesitant.
"I'm hoping that people will walk away with an idea that they could have more of a say in what their houses will be like, or they will get some inspirations for things they could build and live in," said Koh.
The exhibition is free to the public daily at Richmond Art Gallery. The house "Lulu Living" is on display on the green land outside and open to visitors on Tuesdays from 1-3 p.m. or by appointment.