As the world transitions into more eco-friendly alternatives, like gas-powered cars to electric vehicles, home builders and designers are finding innovative ways to make a luxury home eco-conscious.
Because in this day and age, we can have beautiful things that don't further harm the planet.
The Homebuilders Association Vancouver (HAVAN) Awards recently announced their 2022 winners, showcasing builders and developers at the forefront of sustainable construction. The 13th annual awards ceremony recognized 33 builders and designers with 61 HAVAN awards.
Winners proved their innovative designs by maximizing mountain views or creating elegant interiors.
Here are five homes that uphold environmental and energy standards, without compromising architectural designs.
Going net-zero in White Rock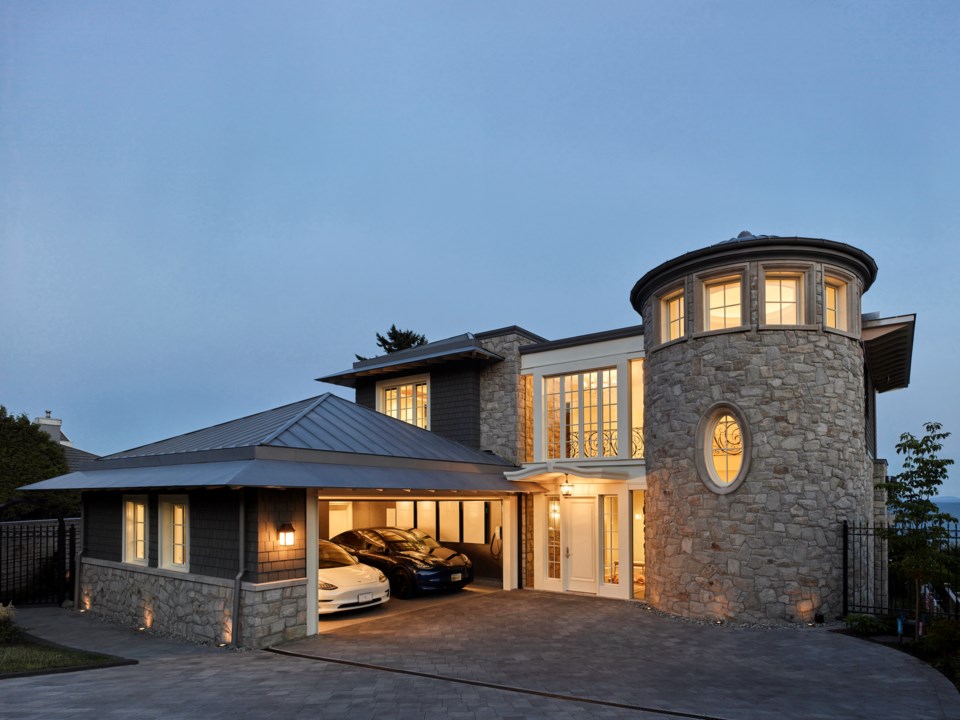 This luxury home built by Naikoon Contracting Ltd. with Capital Home Energy Inc., sits on a high-bank waterfront with a stunning sight line. Not only does it have an elegant separation between public and private spaces, but it achieves the highest environmental and energy standards.
The architectural masterpiece has a custom, handmade metal handrails, stonework and zinc roof. Not only is the roof structure made hybrid steel and Douglas-fir timber which offers maximum energy-efficiency, the home comes with six Tesla power wall batteries for backup energy that can power the house for multiple days. Plus, the floors have geothermal heating, which allows minimal forced air heating and cooling.
The home also come with real-time energy tracking but the real steal is the bee lawn and bee hives, which were loaned from a beekeeper.
Tiny but mighty home in Vancouver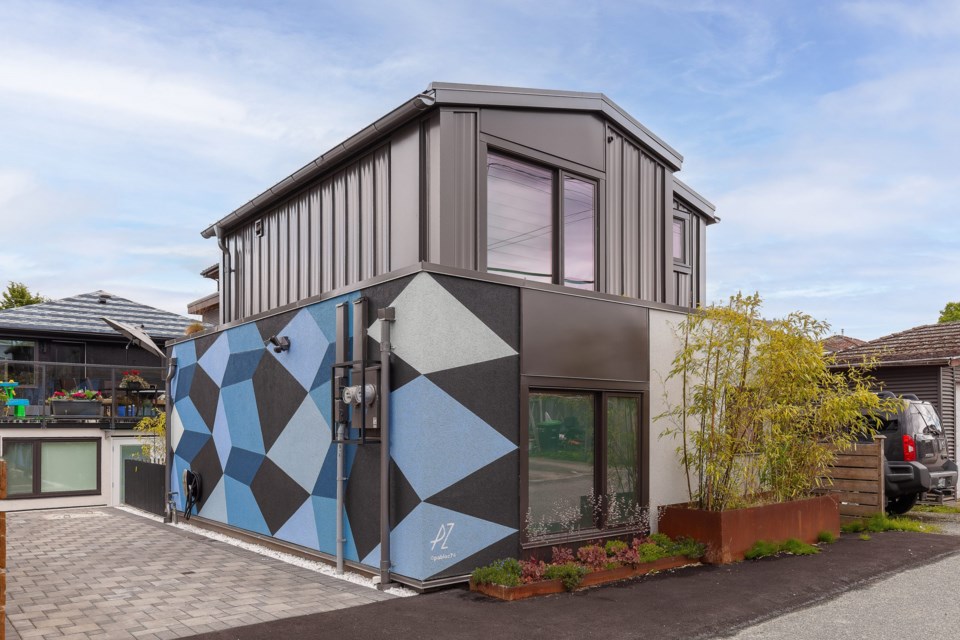 This home, constructed by Llano Developments, embodies contemporary architectural design with durability.
Not only does this home have a fully-fenced, dog-friendly patio but it also comes with a parking spot with an EV-charging station.
One exterior wall may not have windows, but the blue and black mural painted by local Vancouver artist Juan Pablo Zamudio Cazares offers a striking artistic statement that passersby won't stop admiring.
The structure's ceiling is natural-wood, which was made from wood-scraps from the previous renovation. Talk about eco-friendly re-purposing!
Squamish deep energy retrofit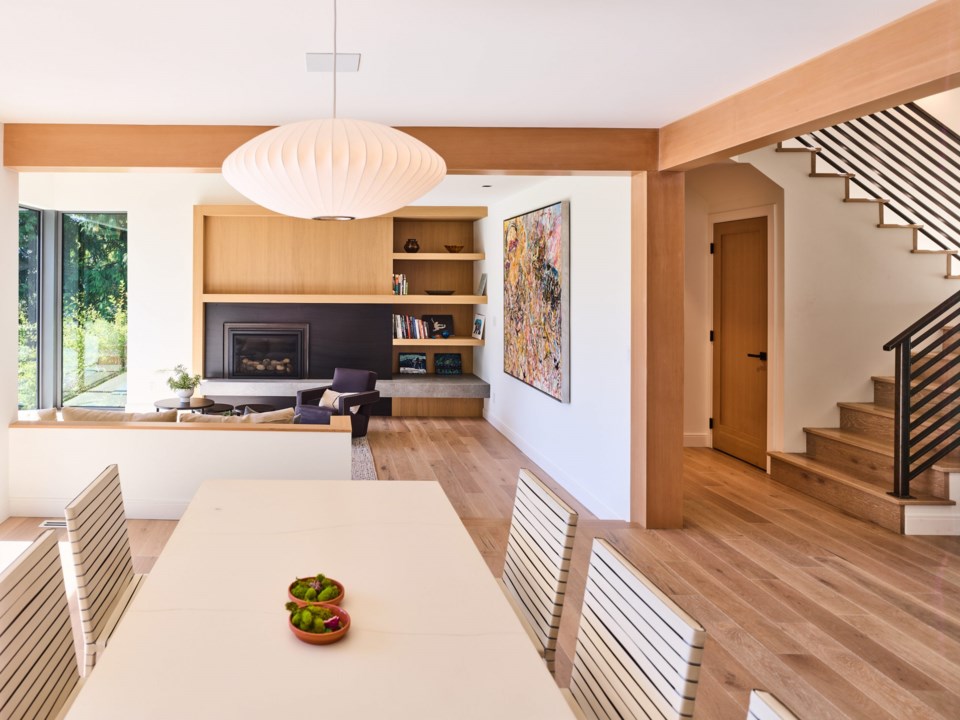 What's better than a beautifully renovated home?
One that is is energy efficient and nearly a net-zero emissions building. The backyard is terraced with rock-stack retaining walls — locally sourced materials.
This home renovation's highlight has a stunning mountain-view for family and friends to admire while enjoying quality time on the multi-terraced outdoor lounge space.
A great plus for homeowners who want lush grass lawns is the automated irrigation system, which is drought resistant.
A very special Vancouver Special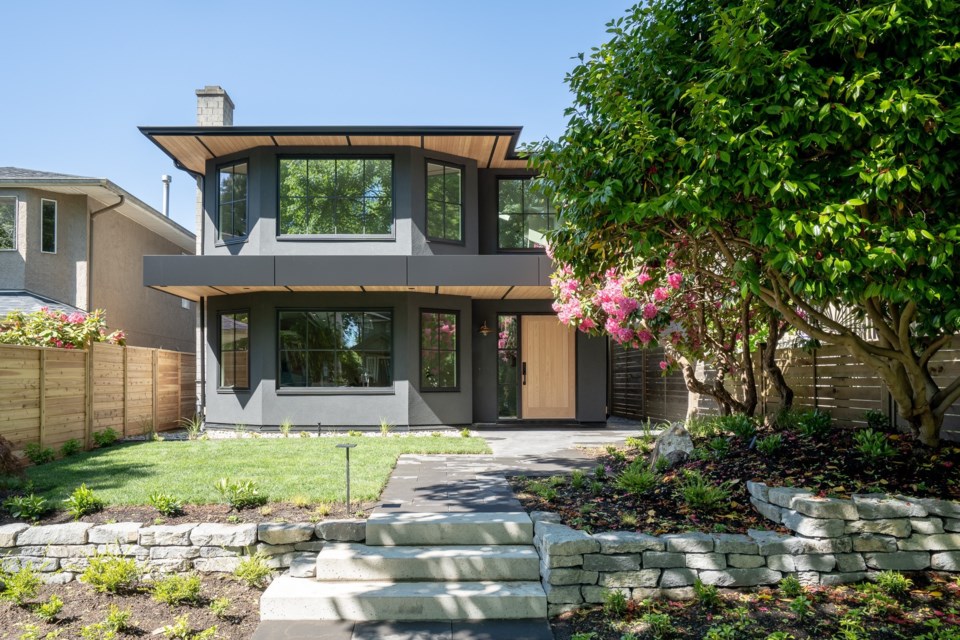 There's nothing worse than a home with too many walls, poor lighting and inefficient heating.
This is why designer AK Design revamped this home with a West Coast modern aesthetic, completed with white oak engineered hardwood and super-white marble countertops.
By removing walls, swapping the kitchen and dining rooms and adding arched wood pocket doors, the home now has ample lighting and space for a young family to comfortably live in. The new addition of a high efficiency boiler offers hydronic in-floor heating — perfect for the chillier winters.
Past, present, and future under one roof in Vancouver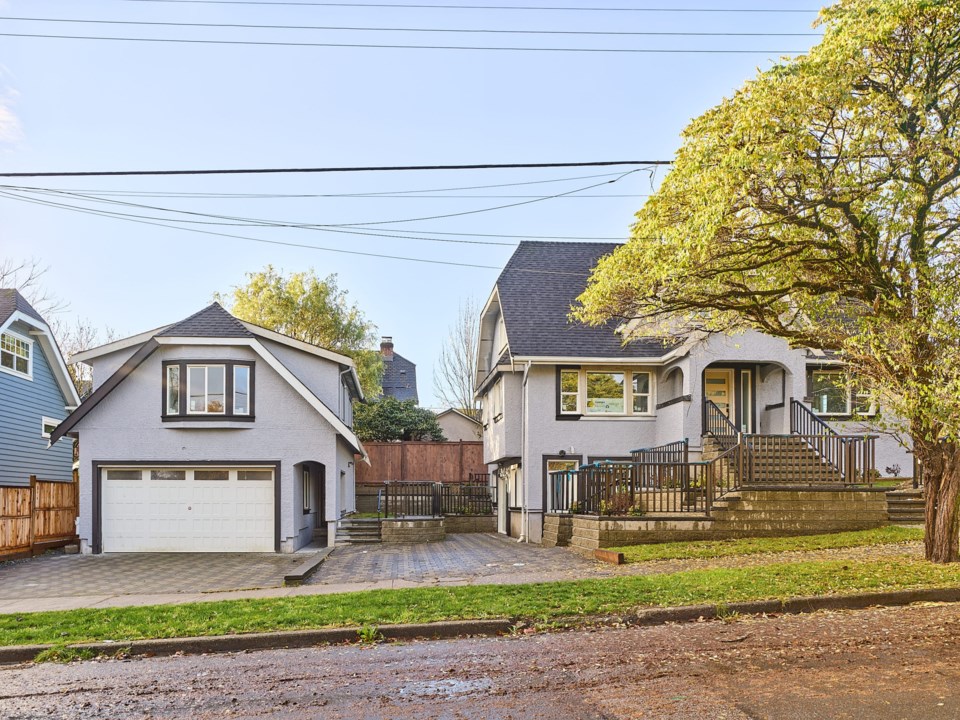 Sometimes, innovative housing means people can have it all.
While the structures may look like a two unit home, it's actually three units: a 5,500-square-foot lot, a coach-house above it, and a 1927 residence.
Alleylane Homes revamped this older home into a modern, eco-conscious home without removing too much of the original stucco. They reconfigured a cramped bedroom into an open lounge, installed larger windows to open rooms, and created unique storage space under the vaulted ceiling.
Not only are all three units net-zero ready, but they also have premium indoor air-quality systems.