The Richmond Public Library has put together a list of books featuring Black writers in celebration of Black History Month.
The Journey Prize Stories (33)
An anthology of new fiction celebrating the best emerging Black writers in Canada. All pieces have been selected by an award-winning jury and range from stories of family, journeys to a homeland, complicated emotions, and what it means to be yourself.



The Girl in the Middle – Anais Granofsky
A moving memoir of a girl caught between two vastly different worlds. Anais Granofsky spent her childhood torn between wealthy weekends with her father's family and toeing the poverty line with her mother. This story explores challenges of belonging, ultimately ending with love and forgiveness.
No Bootstraps When You're Barefoot – Wes Hall
An inspiring and thought-provoking story from one of Canada's most successful business leaders. Raised in a zinc-roofed shack by his grandmother alongside his siblings, the odds seemed against Wes Hall. In spite of his difficult upbringing he went on to become a successful entrepreneur, found the anti-Black racism initiative BlackNorth and become an investor on Dragon's Den.



Some of My Best Friends – Tajja Isen
A comical collection of nine essays on a world whose social justice work leaves much to be done. Award-winning voice actor Isen explores topics such as representation in the literary world, the quick fixes used to address systemic problems, and more.


Nightcrawling – Leila Mottley
Kiara and Marcus live in near-squalor in Oakland and are determined to do whatever it takes to get by. A misunderstanding results in Kiara taking on a job she had never wanted: nightcrawling. Her new lifestyle lands her unexpectedly in the middle of an investigation where she is found to be a key witness.
Each One a Furnace - Tolu Oloruntoba
A new collection of poems exploring a range of themes, including immigration and instability, reflected through the behaviour of finches. From the patterns of these birds emerge themes of struggle, adversity and also resilience.

Gutter Child – Jael Richardson
In a nation divided by the government for a social experiment, Elimina is raised in the privileged Mainland, far above those in the Gutter system. When her Mainland mother dies, Elimina is forced into an unfamiliar life.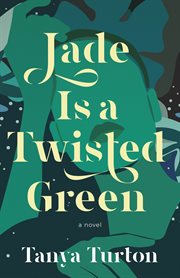 Jade is a Twisted Green – Tanya Turton
After losing her twin sister, 24-year old Jade must find a way forward to find herself again. Drawing on both old bonds and new relationships, Jade enters her 25th year with a new sense of self, learning what it means to come into her own.
Ginny Dunnill is a librarian at Richmond Public Library. For more information on Black History Month at the library, visit https://yourlibrary.bibliocommons.com/v2/events?q=black+history+month.