Supporters of murder victim Marrisa Shen's family packed a Vancouver courtroom Friday morning and held vigils outside as her alleged killer made a brief appearance.
Standing in the prisoner's box wearing an orange T-shirt and pants, 28-year-old Ibrahim Ali listened intently to the proceedings with the help of an Arabic interpreter.
Ali's case was adjourned until Oct. 12 to allow the Crown to disclose its evidence to his lawyer.
As quickly as it started, the appearance was over and Ali was taken away.
Outside the courthouse, Ali's lawyer Danny Markovitz said he had not yet had a chance to review the particulars of his client's case.
"I can't offer any comments except to say we all feel horrible for that child," he told reporters.
He added that he had spoken to Ali's family.
"They're puzzled and they're horrified by the allegations."
Ali was arrested last week and stands charged with first-degree murder in the death of 13-year-old Shen, whose body was found in Burnaby's Central Park on July 18, 2017.
Superintendent Donna Richardson with the RCMP's Integrated Homicide Investigation Team said at a press conference earlier this week that Ali only came to the attention of investigators two weeks ago, after one of the longest and most resource-intensive investigations in the unit's history. More than 1,300 residents were canvassed, 600 interviews conducted and 1,000 hours of video from 60 different locations were reviewed as part of the investigation, she said, and more than 2,000 persons of interest were identified and later eliminated.
Ali, a Burnaby resident, came to Canada from Syria as a refugee 17 months ago, meaning he would allegedly have killed Shen approximately three months after arriving in the country.
Members of the Syrian community staged a silent vigil outside the courthouse Friday morning, lighting candles and holding signs that said: "Justice for Marrisa Shen" and "Syrians for Marrisa Shen."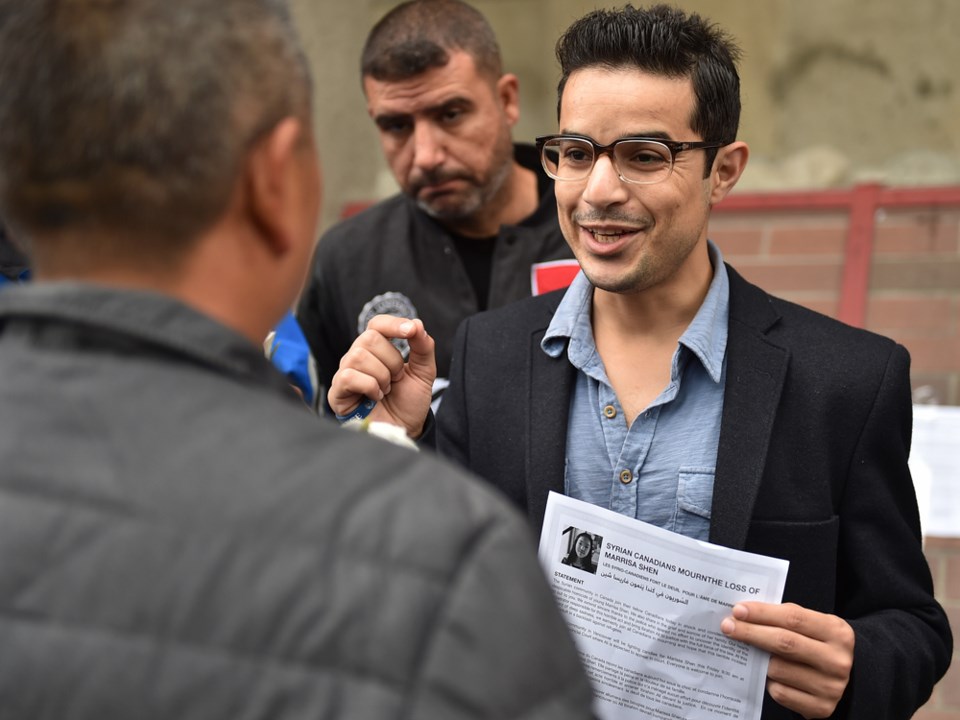 "The Canadian Syrian community realized the importance of organizing a silent vigil in support of the Shen family and in memory of Marissa because we live in a very charged political climate and an incident like this can a really bad impact," said Mohammed Alsaleh, who came to Canada as a refugee in 2014.
"The Shen family has to know that Syrians were here with them in front of the courts."
Members of the Chinese community also showed up to show support for the Shen family.
"We want to show our sympathy and, you know, we support the family of the victim," said Alain Deng.
"We feel sorry for Marrisa Shen and their family. We are here. We hope justice will stand out and the murderer will be punished," said Wen Zhou. "Marrisa Shen is only 13 years old, she deserved to live longer, much, much longer…"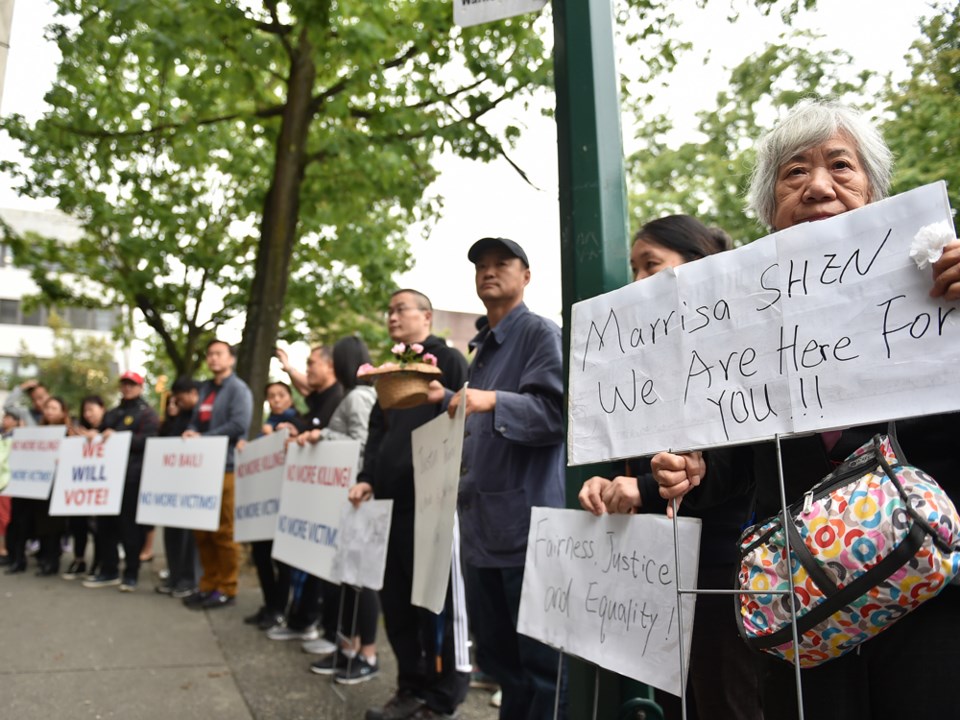 Many held white flowers and signs asking for justice for Shen, supporting the Shen family, and calling for stronger immigration laws.
"We need the voice to support the family of the victim and we also need the security of our border and also the safe country and our city and our community… all immigrants and refugee should be background checked," Deng said.
Alsaleh also said he supports strengthening immigration programs.
"I call for a more thorough process and I call for more powerful integration programs after arrival," he said. "To take this out of context and say refugees should be screened more, no. All immigrants should be screened more, if that's the concern."
-          With files from the Burnaby NOW
@JessicaEKerr