When I began to enjoy wine in the 1970s, the first bit of advice I heard was to choose Spanish wines. That advice still holds true.
Spain has a long tradition of making quality wines going back to Roman times. Not only are the wines affordable and delicious, you can often get mature wines that are ready to enjoy now without cellaring. And most Spanish wines are made from unique indigenous grapes so that there is an element of surprise, a very pleasant surprise when you taste them. If you are bored with Merlot, go to Spain!
The most famous Spanish grape is the Tempranillo, which is at the heart of the Rioja and Ribera del Duero wine districts.
I recently tasted a new Tempranillo from Ribera del Duero at a wine and tapas event, the 2015 Sarmentero Roble 2015 ($21.99). Sarmentero is a boutique winery in the Castile and Leon region, northwest of Madrid,
Winemaker Amparo Repiso Vallejo founded the winery in 2004. Her daughter, Maria Lopez Repiso is following in her mother's footsteps, being the director of sales and export and assistant winemaker. Repiso, an enthusiastic and passionate ambassador for her family's winery, led the tasting of four Sarmentero wines at Kitsilano's Cacao Latin American restaurant.
The Sarmentero Roble is 100 per cent estate grown Tempranillo, fermented using wild yeasts and aged for five months in American, French and central European oak. Rioja Tempranillos, on the other hand, are only aged in American oak for at least a year creating a rich vanilla flavour. Because the Sarmentero has less American oak and a much shorter aging in wood, the fruit flavour of the grapes is allowed to assert itself and the wood plays a minor role.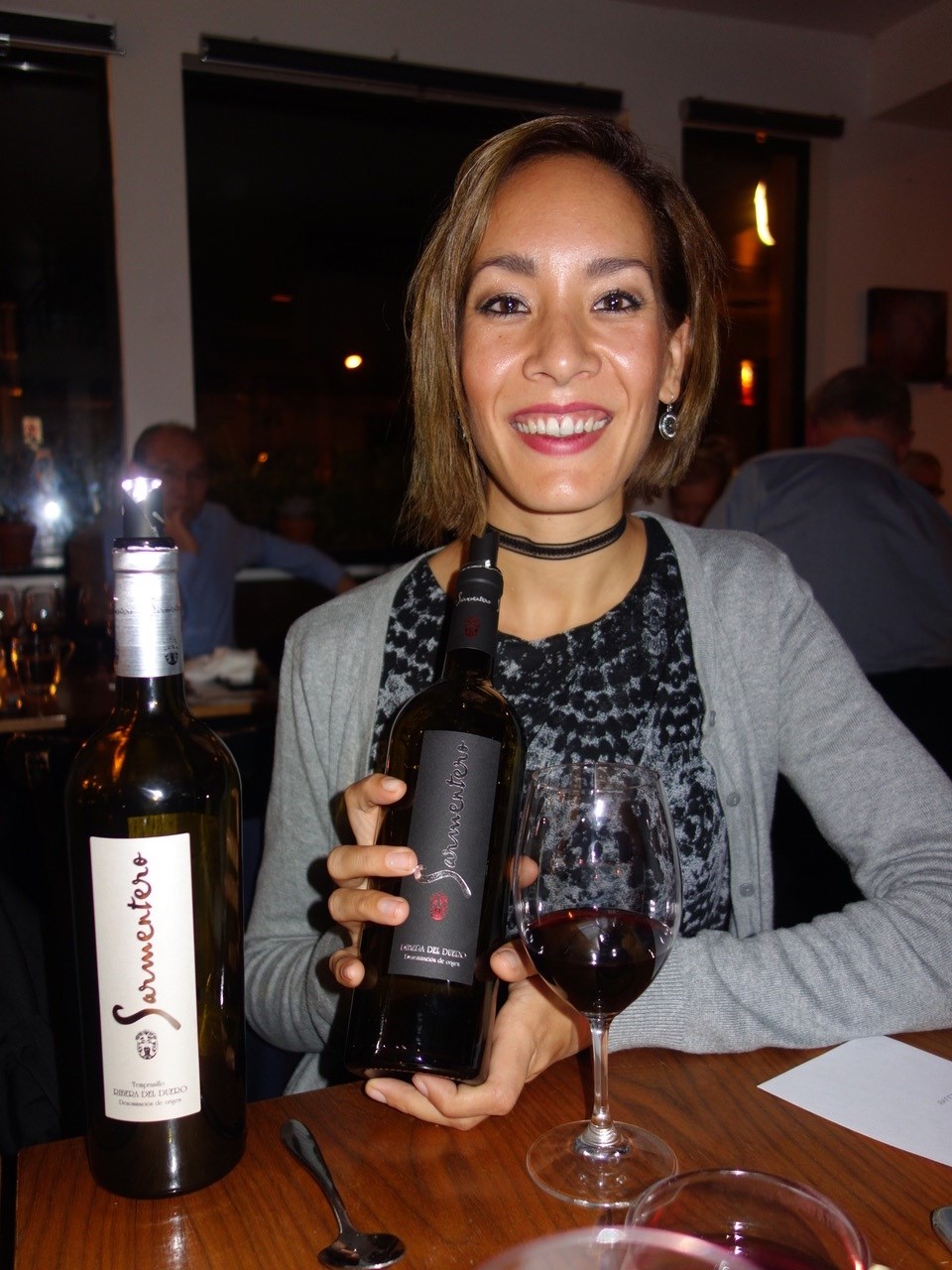 I enjoyed the Sarmentero's refreshing red berry fruit character and its smooth tannins. Fruity wines that have a minimal amount of oak, like the Sarmentero Roble, are perfect for spicy foods. Oaky wines like Rioja's tend to clash with spicy food. 
Cacao's progressive chef Jefferson Alvarez served a wild mushroom 50 year old mole tapas to accompany the Roble. A chef from Mexico City gave him a batch of the dark brown sauce that had been created half a century before. 
Holy mole! The red wine complemented the complex mixture of shitake and chanterelles, with the mole and its chili peppers, dark chocolate and pumpkin seeds. And it was a perfect antidote to the spice.
Chill the Roble about half an hour in your fridge and enjoy it with some mole, tacos or tapas. Sarmentero Roble is available at the Ironwood BCLDB.
Spain will be featured at the upcoming Vancouver Wine Festival. It's a perfect opportunity to sample Ribera del Duero wines and compare them with Riojas.
Eric Hanson is a retired Richmond teacher and wine educator.