The iconic — and now historic — golden arches on No. 3 Road, just south of city hall, are once again beckoning hungry Richmondites to come visit the first McDonald's restaurant established outside of the United States.
On Wednesday, during a VIP event, Franchise owner Joe Guzzo re-opened the restaurant's fourth building on the site, which initially opened over 50 years ago, on June 1, 1967.
On Friday, the restaurant planned to open to the public, offering 67 cent hamburgers.
Decked out in vintage attire, including a white paper chef hat, Guzzo thanked family, friends and colleagues for the opportunity to stay on No. 3 Road.
"This is one massive piece of land that, probably, investors might not make a restaurant. As you can see there are towers nearby and we had options in keeping with how the land might be used," noted Guzzo of the prime location that is actually zoned for highly sought-after, medium-density residential.
Guzzo thanked Shelley Hansen, McDonald's regional vice-president for Western Canada, in particular, for keeping the site a restaurant.
"She said this was the first McDonald's site; we have to find a way to keep this restaurant," noted Guzzo.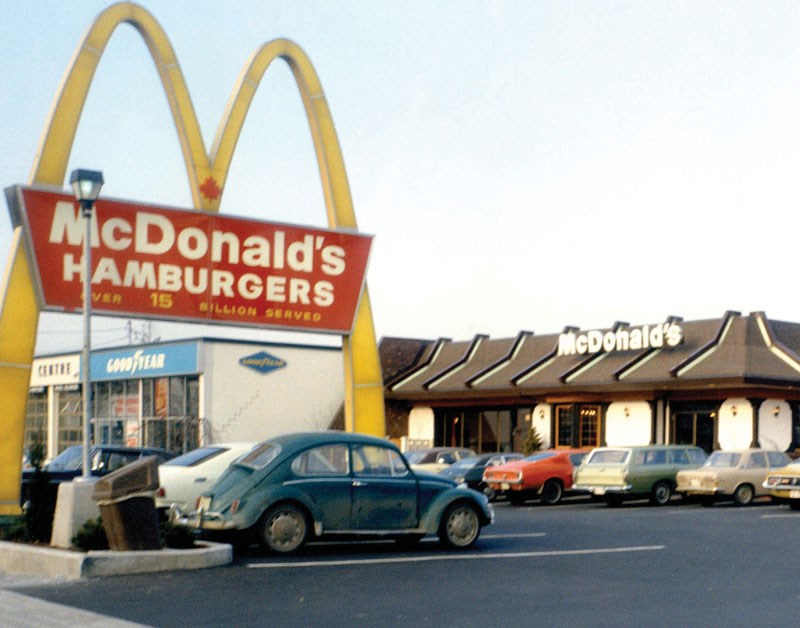 To commemorate the day, Hansen was handed a plaque with newly-discovered tiles from the original 1967 building.
During excavation of the site earlier this year, explained Guzzo, construction workers discovered the red and white tiles in a pile, buried beneath the ground.
"For me it's a little gold mine. I thought wow, red and white tiles, these were really symbolic of the building," said Guzzo.
Some of the tiles are placed next to the No. 3 Road sidewalk, beneath a new, commemorative plaque.
Guzzo described his 42-year career at McDonald's as one dedicated to people.
"What a ride it's been. Good thing I didn't listen to my family," quipped Guzzo. "I've got nine brothers and sisters and a lot of times they'd say, 'why are you working at this place? Go do something else!' Most of them are in construction so they've done very well, but that wasn't for me. It was all about the people and that's the one thing I like about McDonald's; it's the people."
He also thanked city council for ensuring the sleek, refurbished golden arches were declared a historic artefact that should be preserved.
On behalf of Mayor Malcolm Brodie, Coun. Bill McNulty accepted a plaque and Hamburglar necktie from Guzzo. The two joined Ronald McDonald and the real Hamburglar for a ribbon cutting.
The restaurant's revered history at this location will be displayed in the lobby, on a large screen — next to the digital  order takers — that will scroll through historic photos of the site and Richmond.
The site was once home to an intricate outdoor playground that has always stoked many memories among long-time Richmondites. The new restaurant will have a smaller, indoor play area.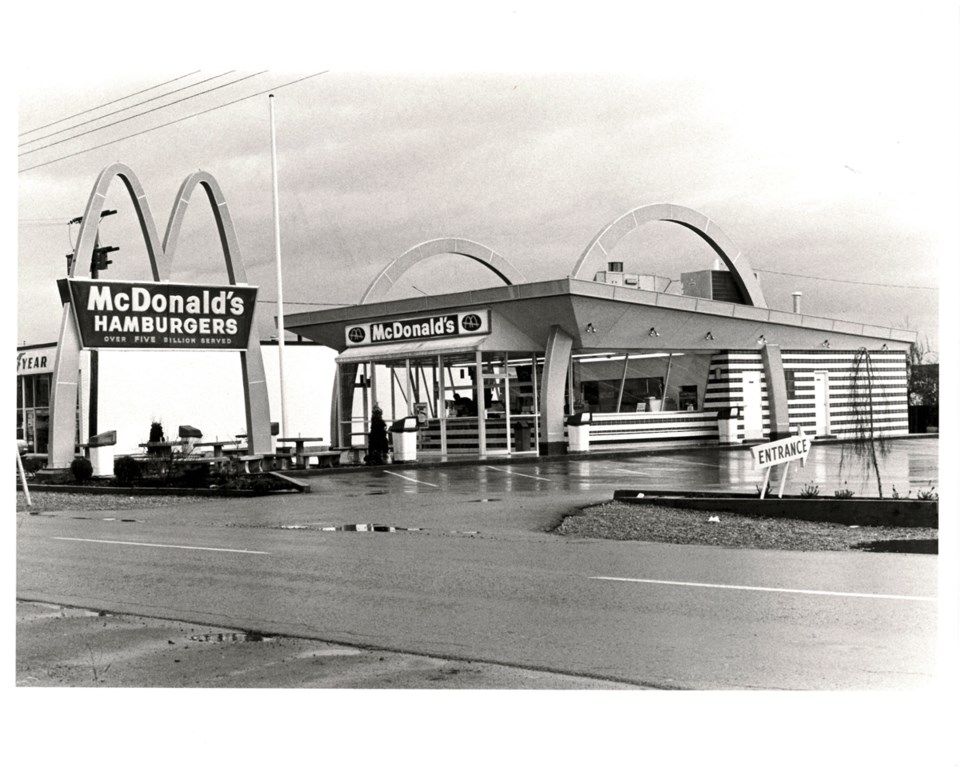 While the building will seat fewer people than the old one, there will be a double drive-thru and ample greenspace for new trees and shrubs surrounding an outdoor picnic area. Better exhaust and noise-cancellation technology should provide relief to condo owners to the north of the site.
At the opening, Richmond North Centre MLA Teresa Wat, the Minister of Multiculturalism, said the restaurant was an example of an American cultural contribution to Richmond's landscape.
McDonald's Canada has about 1,400 restaurants in Canada, six of which are in Richmond.
McDonald's Corporation has about 37,000 locations worldwide and pulls in about 25 billion in gross revenue annually, according to its most recent financial report. It is also one of the largest land owners in the world, as franchisees typically lease from the company.
According to a 2015 Business Insider report, McDonald's serves more than five billion burgers a year, requiring 25 million cows. And it is the largest distributor of toys.