As the bulk of North America's seafood market has dried up in the wake of the COVID-19 pandemic, many seafood suppliers and fishermen have been without a place to sell their product.
But some in the industry have been able to pivot operations to keep that product moving.
Richmond-based Organic Ocean, which typically supplies quality B.C. seafood to high-end restaurants across North America and Asia, shifted to a direct-to-consumer model.
"We (made the switch) very early on," Chauvel said. "Partly because we had the benefit of seeing what was going on in Asia; we could see this tidal wave coming towards the Western economy."
In the span of a couple of weeks, he said, Organic Ocean was able to mobilize and set up an online store to provide contactless, refrigerated home delivery, offering their seafood at wholesale prices.
"We determined that if our community was going to get hit by a storm, that we'd have to do something in response to that," he said.
"So it wasn't just a matter of keeping our business viable and our workers and fishermen employed, it was also (about) doing something that would benefit the community."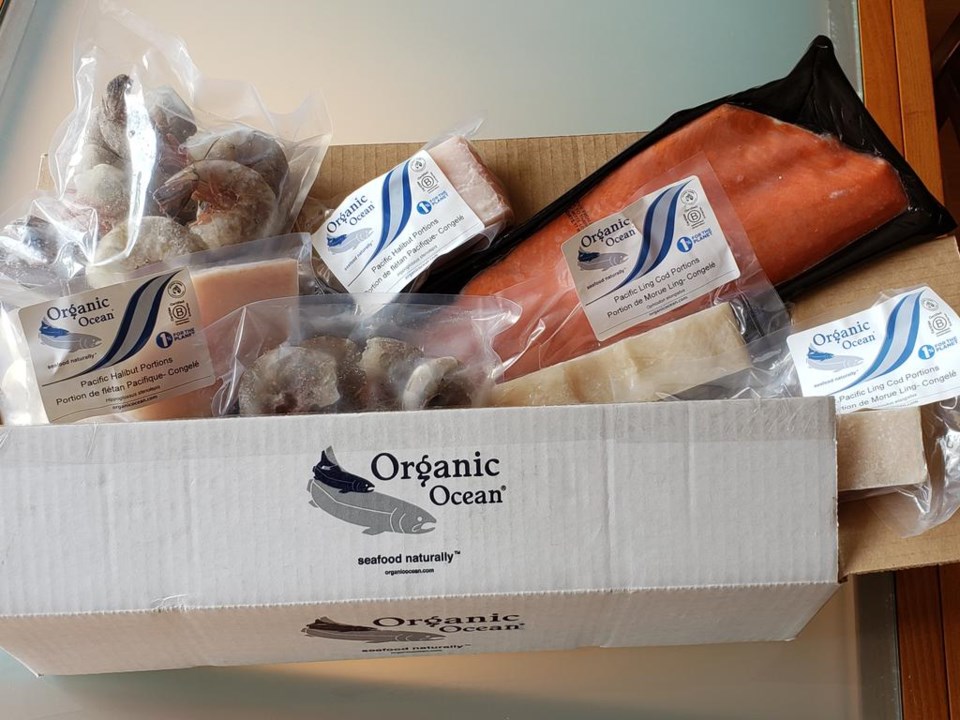 As part of that operational change, the company is also working to support some of the Lower Mainland's most vulnerable members, and partnered with Vancouver-based Goodly Foods Society to deliver fresh seafood to the Downtown Eastside.
"The fact that we're providing seafood to people who never in a million years would have access to such high-quality, nutritious protein…It's really helping to improve people's lives, and these are people who are in most dire need of it right now," said CEO Dane Chauvel.
The company has just expanded that program into Toronto, he said, and has also been providing weekly deliveries to Squamish, making a donation to the local food bank there at the same time. 
"It's very gratifying to be providing this super high quality seafood, that would otherwise be served in Michelin-star restaurants, to people who are homeless or impoverished," said Chauvel.
Organic Ocean also anticipates that the program will continue permanently, he said, given its success and amount of support it has received.