Richmond has had one of the lowest number of cases of COVID-19 in the Greater Vancouver and Fraser Valley areas - 88 cases so far. This is about half the number of neighbouring Vancouver when population is taken into account.
Vancouver had a total number of 540 cases.
This translates to 44 per 100,000 in Richmond and 83 per 100,000 in Vancouver.
In the past 14 days, there have been no new cases in Richmond.
The province released data on Thursday afternoon by health service area – Richmond is one area, while in the valley, some municipalities are counted together.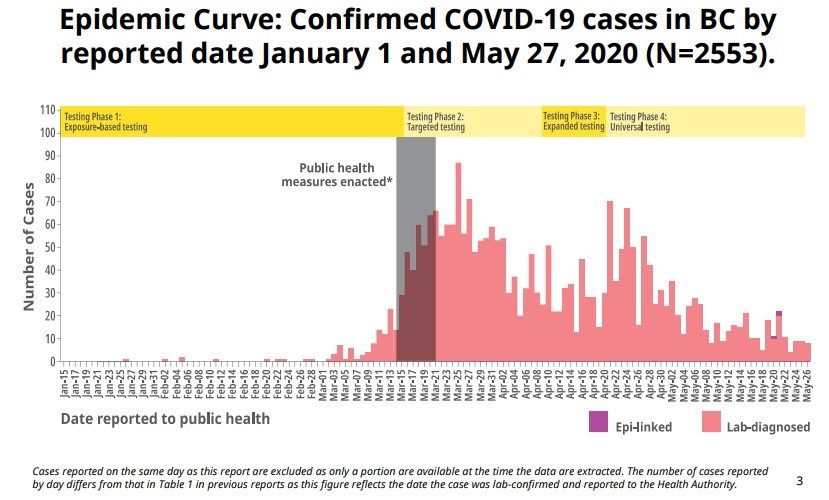 Overall in B.C., 1,332 women who have tested positive for COVID-19, while 1,230 men have tested positive.
However, 100 men have died compared to 64 women, and hospitalizations have been higher for men than women, 294 compared to 197. One hundred nine men have been in the intensive care unit because of COVID-19 compared to 63 women.