As far as the actual dykes go, building and strengthening them is fairly straight forward for the City of Richmond's head engineer John Irving.
"Considering everything we face on a yearly basis, this isn't much of a challenge. We have a well-defined perimeter dyke; it's actually a lot more challenging for, say, Vancouver where they have low lying areas on a flood plain where there is no dyke," he explained.
Irving's job becomes a bit more complicated when he factors in considerations such as development, recreation and the environment, in addressing how the city will raise its dykes, over the next 80 years, to accommodate an estimated one-metre rise in sea level.
Late last year, city council approved a city-commissioned report (Dike Master Plan Phase 2) that looks at the long-term plan for the West Dyke Trail and its connecting route near Mitchell Island at No. 6 Road.
The city has a long-term plan to open the river's edge to the public. As such, recreational opportunities are a key consideration. 
Cue Coun. Alexa Loo who wants to see, when the time comes, the West Dyke Trail paved, in order to eventually have a circuitous commuter cycling route on Lulu Island.
"We talk about getting people out of cars; well this is a real opportunity to do that," said Loo.
Irving estimated costs of paving the trail from Steveston to Terra Nova to be similar to the Railway Greenway — $2-3 million — a small add-on to an otherwise $300 million, multi-decade project (2012 dollars).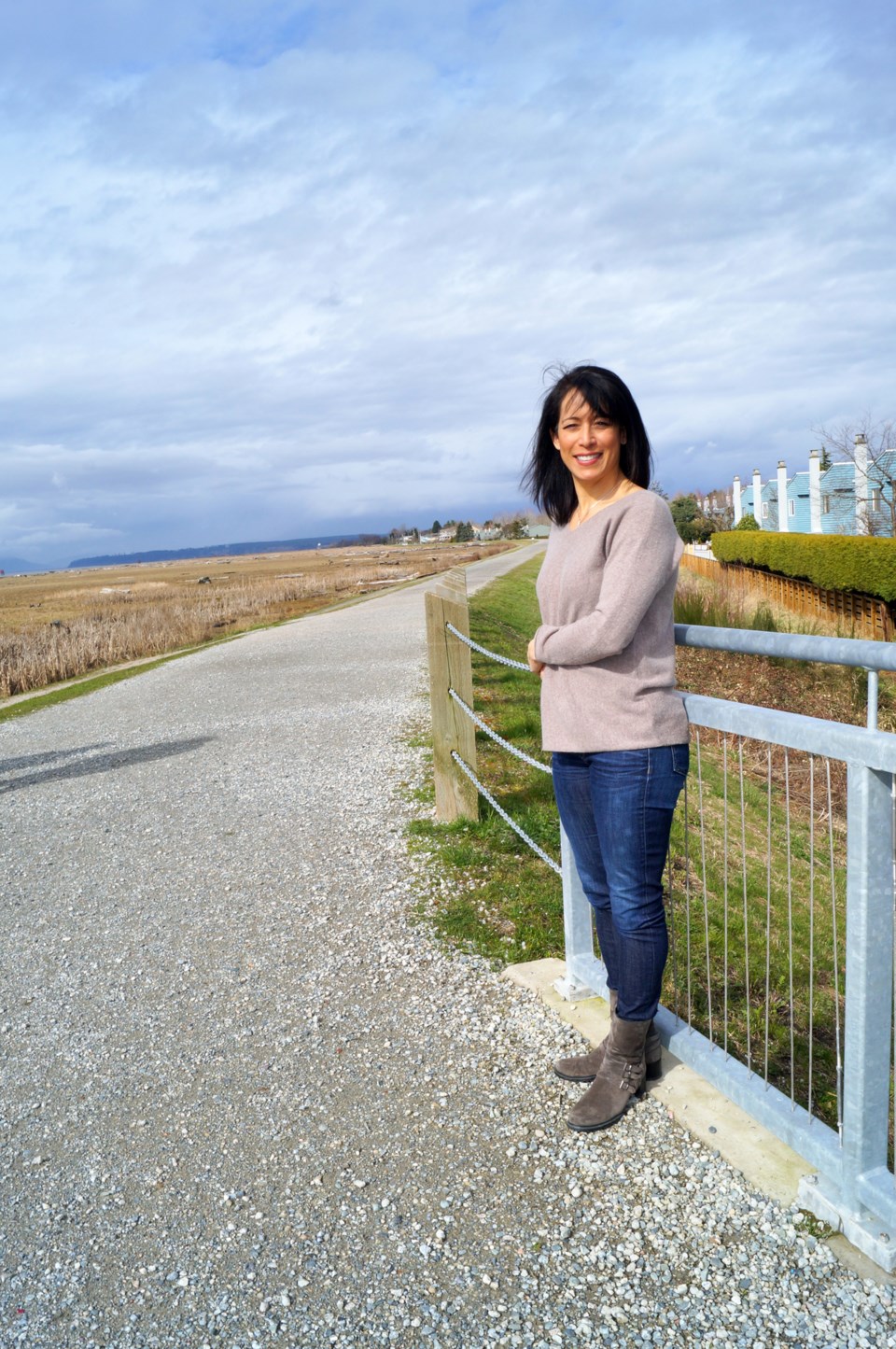 Some, but not all, of that $300 million will come from the average $10-12 million the city expends on dyke upgrades and maintenance annually, including improving pump stations. The city recieves matching provincial grants, when available.
Laying blacktop on the trail has some considerations, noted Irving, such as the fact some residents prefer the natural gravel trail. As well, Irving would ideally keep the dyke accessible to any unforeseen improvements.
Dykes will need to be raised to 4.7 metres with the potential to raise them further to 5.5 metres, depending on observed sea level rise measurements and future climate change models.
"With my engineer hat on, we'd have a nice dyke with nothing on it. But we have community needs," he said.
Further east is where a number of those needs are coming into play.
The city, which has consulted with Dutch engineers and planners, is establishing what it dubs as "superdykes."
The best existing example of a superdyke is at the Richmond Olympic Oval, where land has been raised to nudge up against the old dyke. This superdyke will soon continue along an adjacent new condo development, and within a decade a new waterfront park will be raised, from the Dinsmore Bridge to Cambie Road. Further developments to the north will lengthen the superdyke.
This wider dyke provides more stability in the event of a mega thrust earthquake, which is a commonly shared concern among residents.
Irving is confident the dykes will prevail.
"Maybe the worse that happens is it settles a foot or two," in which case emergency repairs can be done, said Irving. 
"The dykes are essentially a big pile of earth."
Flirting with Mother Nature is a bit more complicated along the western shores.
At Terra Nova, the city is considering cutting off Terra Nova Rural Park with a secondary dyke. This new dyke would cut across the land, leaving the marsh, lagoon and playground exposed to periodic flooding.
Key to protecting homes in West Richmond is, of course, the West Dyke Trail. And a key protective measure of this portion of the city's dyke is Sturgeon Bank.
'Heritage flooding' managed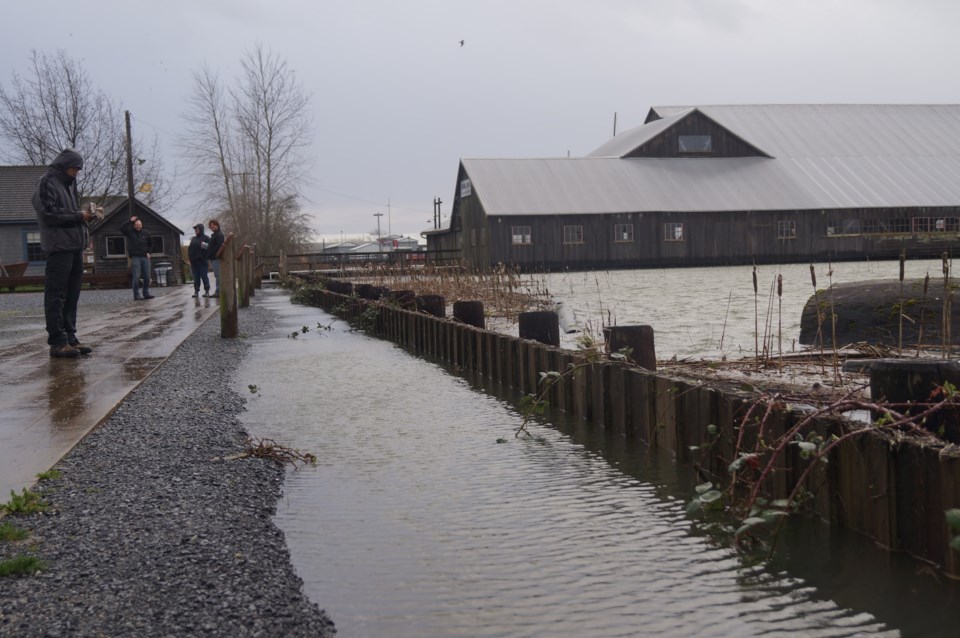 Here, the city, provincial government and Port of Vancouver will be collaborating to study placing sea berms off the foreshore to prevent erosion. There is no timeline and nothing is definitive.
What is definitive is that Sturgeon Bank is eroding largely because not enough river silt is reaching the marsh, due to Steveston Jetty blocking sediment deposits. Furthermore, as sea levels rise, more water is washing through the environmentally sensitive marsh.
Placing artificial berms off the shores will dissipate waves and mitigate erosion. With the marsh in place, the dyke would not be exposed to large, crashing waves and storm surges.
Meanwhile, in Steveston, the city is likely to opt for a sea gate at Steveston Island. Irving said this plan is likely 40 years down the road, give or take a decade.
"In that time frame a whole lot of things could happen. We might go in the low range of sea rise, or maybe its risen more; in that case we would have to accelerate the plan," said Irving.
The city is presently conducting a study of Shady Island to see if it's fit to become a long dyke that will close off Steveston Village and Britannia Heritage Shipyard. 
It's also forging ahead with a new "heritage flood wall" at Britannia.
One may notice the site is increasingly besieged with king tide floods, as it is outside the dyke system (Westwater Drive).
You can call it "heritage flooding," quipped Irving.
"By design we've built (Britannia) to the look and feel of what it was. Back in the day, the buildings were interactive with the river and would flood," said Irving.
Nevertheless, the new wooden wall should prevent flooding of the bunkhouse, boathouse and Murakami House.