A Second World War veteran from Richmond was front and centre in Normandy, France this week for the 75th anniversary of the famous D-Day landings.
George Chow, 97, accompanied Governor General of Canada Julie Payette, along with other Canadian veterans, at a commemorative ceremony in Chambois, France on Tuesday, two days ahead of the June 6 anniversary.
Ceremonies were taking place across the Normandy coast this week to mark the day that Allied Forces sailed across the English Channel and stormed into German-occupied France in 1944.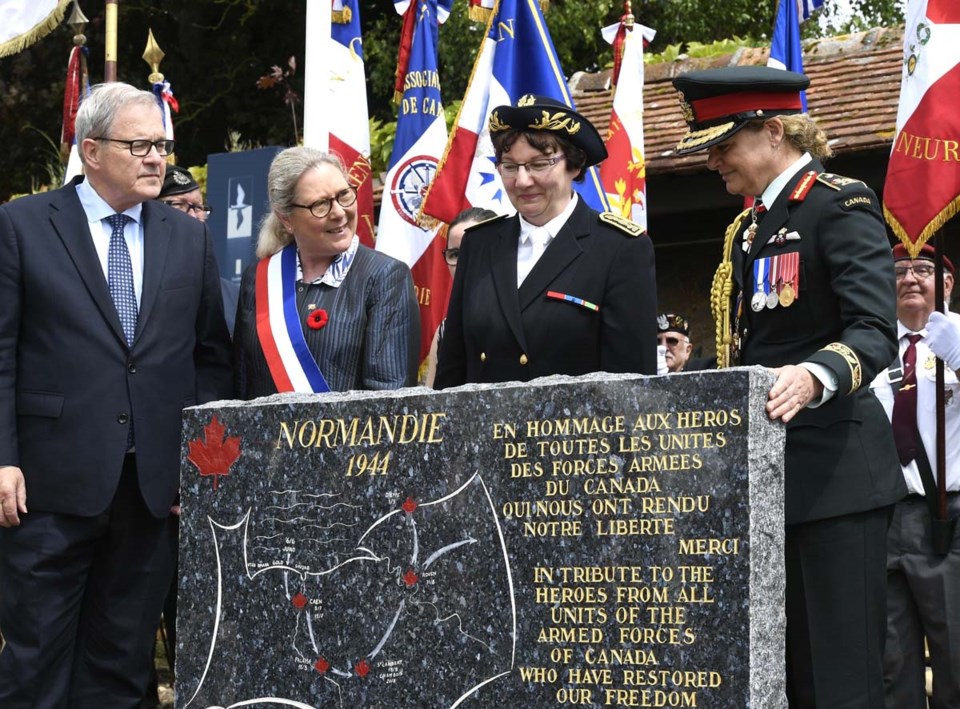 Chow, born in Victoria, in 1921, was a gunner in the 2nd Army Group Royal Artillery (AGRA).
They were lucky when they came off the landing craft tank on the beaches of Normandy as the water was only nine inches deep.
After landing on D-Day they continued to move inland to Caen and other regions of France before heading into Belgium, Germany and the Netherlands.
Chow later volunteered to prepare for the "Pacific theatre" after the victory in Europe, but his new assignment ended soon after successive atomic bombs were dropped on Japan.
After the war, Chow joined the 43rdHeavy Anti-Aircraft of the Royal Canadian Artillery as a gunnery instructor and reached the rank of Master Warrant Officer, holding the position of Battery Sergeant Major upon retirement.
He was awarded numerous war medals and the Canadian Forces Decoration (CD). In 2012, Chow was awarded the Queen's Diamond Jubilee Medal.
And in October 2014, he was awarded the rank of Knight of the National Order of the Legion of Honour by the French government and was subsequently presented the Medal of Legion of Honour by Consul General Jean-Christophe Fleury of the Consulate General of France.