An RCMP drug enforcement team took down a clandestine laboratory in Richmond city centre on Tuesday afternoon.
Two lanes of the intersection of Granville Avenue and Buswell Street were sealed off in the early afternoon as officers from the RCMP Federal Serious and Organised Crime Unit (FSOC) executed a warrant at a residence close by.
Most of the police attention appeared to centre on a vehicle stopped at the traffic lights at the intersection and the adjacent apartment building.
According to the RCMP's E Division spokesperson, Sgt. Janelle Shoihet, a clandestine laboratory was located inside the unit by the RCMP Federal Clandestine Lab Enforcement and Response (CLEAR) Team.
As of Wednesday morning, the lab is still in the process of being dismantled.
Although police say the lab is deemed to be stable and is not an immediate risk to the neighbouring units, several neighbours have been evacuated "out of an abundance of caution," added Shoihet.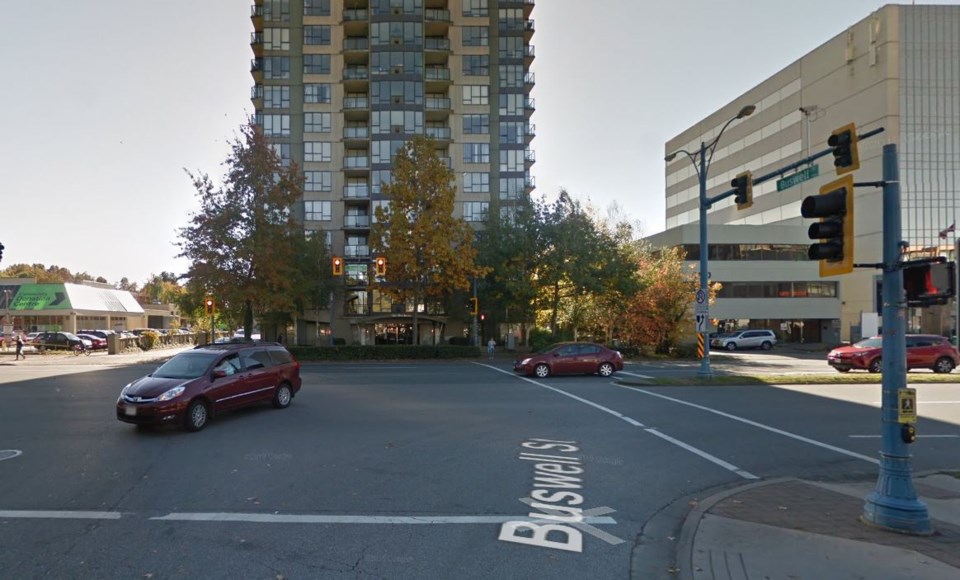 "Officers are expected to remain in the area throughout the rest of today as the investigation continues."
Shoihet said it was too early to say what kind of drugs were being manufactured in the lab and that the tests will "take some time."
Some neighbours posted on social media that there were injuries as a result of the takedown, but police have yet to confirm as such.