One more menu item has been added to the rainbow-themed food trend besides cupcakes, bagels and ice creams —the rainbow grilled cheese toast.
Rainbow cheese toast has become the latest craze in China. This colourful but easy to make treat quickly got adopted by several cafés and social media was flooded with pictures of people smiling with their rainbow toast.
The idea was introduced by Happy Cheese Toast in Thailand in 2017. It got so famous that foodies started travelling to Thailand to have a bite. The toast was so popular and soon made its debut to other Asian countries and China adopted this trend recently.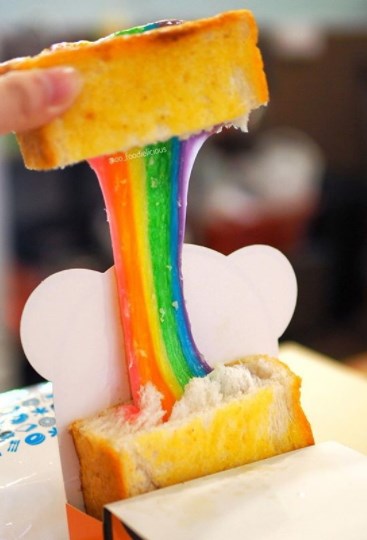 Most rainbow toasts are made of four different coloured cheeses and many said that mozzarella cheese does the job best. The cooking method is extremely simple and doesn't take too much time if you have the coloured cheeses ready.
Rainbow toast from Happy Tree Café in Thailand:
In China:
In Malaysia:
There is no store sells rainbow toast in Vancouver right now, but if you want to try it, check this video recipe on how to make the rainbow treat: