Vancouver Coastal Health officials are calling for provincial and municipal regulations and standards for trampoline parks following a fatality at Richmond's Extreme Air Park and a rising numbers of trampoline-related injuries reported at local hospitals.
Richmond's Medical Health Officer Meena Dawar wrote to Mayor Malcolm Brodie on April 24 asking his government to require trampoline parks comply with ASTM International standards, which govern design, manufacture, installation, operation, maintenance, inspection and major modification of commercial or institutional trampoline devices found in parks. 
Meanwhile, Vancouver Coastal Health is also asking Technical Safety BC (TSBC), the organization that oversees the safe installation and operation of technical systems and equipment, assume regulatory responsibility over trampoline parks in the province. Dawar suggested trampoline parks be included in the TSBC definition of "amusement rides."
In order to achieve this, the City of Richmond is expected to ask the provincial government, via a resolution to the Union of B.C. Municipalities, to amend its laws.
In addition to ensuring trampoline parks are properly constructed and maintained, Vancouver Coastal Health's Chief Medical Officer Patricia Daly is calling for "operational requirements including minimum staffing ratios, staff training, critical incident documentation and reporting standards, insurance requirements, mandatory rules for user behaviour and appropriate education and signage for users."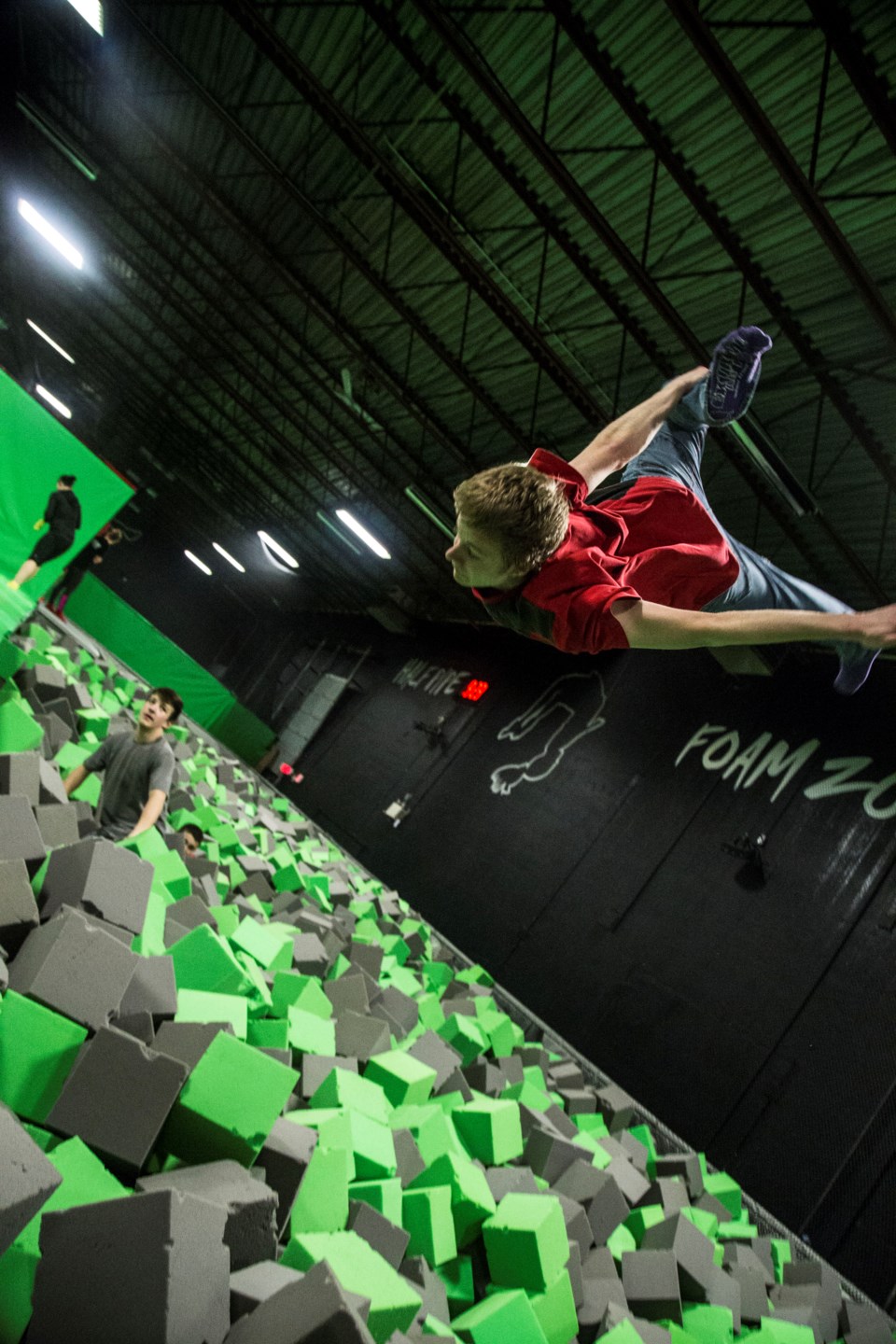 Presently, there are no such laws in B.C. nor Canada, said Daly, via a letter to TSBC.
"Unfortunately, trampoline parks in BC and Canada fall into a regulatory vacuum," said Daly, noting Britain and Australia have regulations.
Daly said a VCH analysis of injuries shows trampoline park injuries, compared to those from backyard trampolines, are more severe.
In February, Dr. Nancy Austin, department head for emergency medicine at Richmond Hospital, told the Richmond News that in the past five years she's seen a "dramatic" increase in trampoline-related injuries.
Austin concurred with the Canadian Pediatric Society and Health Canada, both of which oppose the use of trampolines by anyone under age seven.
Such injuries have received little public attention in Canada until a recently-publicized civil lawsuit in Alberta and the death of 46-year-old Jay Greenwood at Extreme Air Park late on Jan. 20.
Greenwood broke his neck jumping into the foam pit and subsequently died. His death prompted serious questions among eyewitnesses about safety at the facility, including a lack of staff trained in first-aid for spinal cord injuries.
Greenwood, a Victoria-based contractor, was an organ donor and father of two.
Extreme Air Park has stated it welcomes regulatory changes.