The first question he asked was, "how good is your security?"
Suffice to say, Richmond's Commonwealth gold medal-winning and Olympic wrestling hero Arjan Bhullar had mixed feelings about handing over his prized possessions for the new ROX museum, which opens this Saturday exclusively for Richmond residents.
Bhullar's memorabilia will be among more than 500 Olympic, Commonwealth and other sport artifacts on permanent display at the Richmond Olympic Experience (ROX) at the Olympic Oval.
The wrestling champ, now an up-an-coming MMA fighter, has given up his Commonwealth gold medal, 2012 Olympic Games wrestling suit, tracksuit and wrestling boots for the exhibit.
And at the official unveiling on Friday, Bhullar said the moment will be a proud one, not just for him, but for his team and his extended family.
"The stuff in there is priceless to me and I would be curious as to what the insurance costs are," joked Bhullar.
"Outside of all the memories, these items are really all I have. But rather than have them all sit in the house, it's better they're on display and I can then maybe multiply hundreds of times over the inspiration.
"But this weekend will be a celebration for sure; it's a big day for everyone who has helped me throughout my career. I'm very proud and privileged to be a part of (the ROX)."
Aran Kay, the Olympic Oval's program manager for marketing and communications, said being a member of the IOC's Olympic Museum Network will enable the facility to participate in artifact exchanges that will change some feature exhibits from time to time.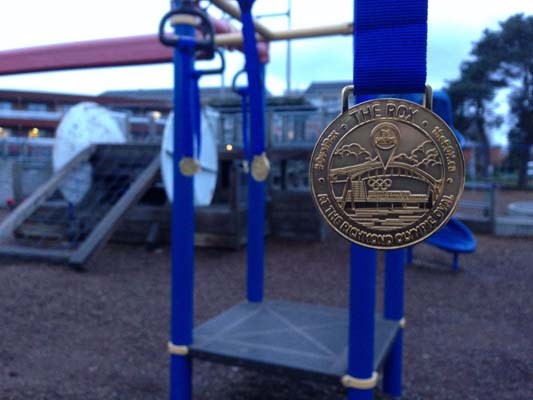 Bhullar said having your "body of work" on show for all to see is a "huge" moment, considering he's been wrestling since he was in diapers.
And, he said, it's also a significant day for his East Indian community and for all immigrants to Canada.
"They all come to Canada for a better life and this, I hope, people see as one of the success stories," said Bhullar, who was born in Canada to an immigrant family.
"For me, this is about giving back to Canada."
Also part of ROX will be winter sports simulators, interactive challenges and a theatre. Go online to therox.ca for more information about the Richmond resident-exclusive days and ticket details.
*Meanwhile, a world record holding javelin thrower, tragically killed in the Second World War; a 14-time Paralympic medallist; and, the only athlete to win championship rings in three major pro football leagues — these are just three of the local sporting heroes who will be permanently celebrated in the new Richmond Sports Wall of Fame, which will be officially unveiled Saturday, Nov. 21.
"The Richmond Sport Wall of Fame allows us to salute the extraordinary athletes, coaches, officials and builders who have helped make Richmond better and to share our community pride in their achievements," said Mayor Malcolm Brodie.
The Wall of Fame will be launched with the induction of 16 athletes, coaches, officials and builders who have made their mark in local, national and international sport over the past century.
The induction ceremony begins at 11 a.m. on Saturday at the Richmond Olympic Oval. The public is invited to attend.
The Wall of Fame will be in the History of Sport in Richmond exhibit, which is part of the Richmond Olympic Experience (ROX), which opens exclusively to Richmond residents on Nov. 21, seven days before the public unveiling Nov. 27.