When Tila Akhavan turned up to rent a spot for her Iranian cuisine in President Plaza's food court, the management team looked a bit confused.
President Plaza, at Cambie and No.3 roads, is a den of small shops and family kitchens, and is one of Richmond's best kept foodie secrets.
The mall has long sold exclusively Chinese products and food, and the plaza's authentic breakfasts are revered within Richmond's Chinese community.
"[The manager] told me, 'this is Chinese-oriented; nobody comes here for food outside of Chinese cuisine,'" smiled Akhavan as she recalled that first meeting.
"And I don't know Chinese people, their culture and eating habits," she said.
"I told myself, I know it's going to be very challenging, but I will make it and convince everyone that my idea and menu is gonna work."
Akhavan wowed the management with an exquisite tray of her Iranian food samples, soon becoming the proud owner of AnAr, the only restaurant selling non-Chinese food in President Plaza's bustling food court.
Now, she tosses kebabs and serves up rice with her brother David, who used to be a chef in Germany.
"It's been one and a half years now and we are doing good," beamed Akhavan.
Crack the wall
But things hadn't always been rosy. Akhavan recalled the "nightmare" first month when her Iranian kitchen first opened. People just weren't interested, and she and David started to think they had made the wrong choice.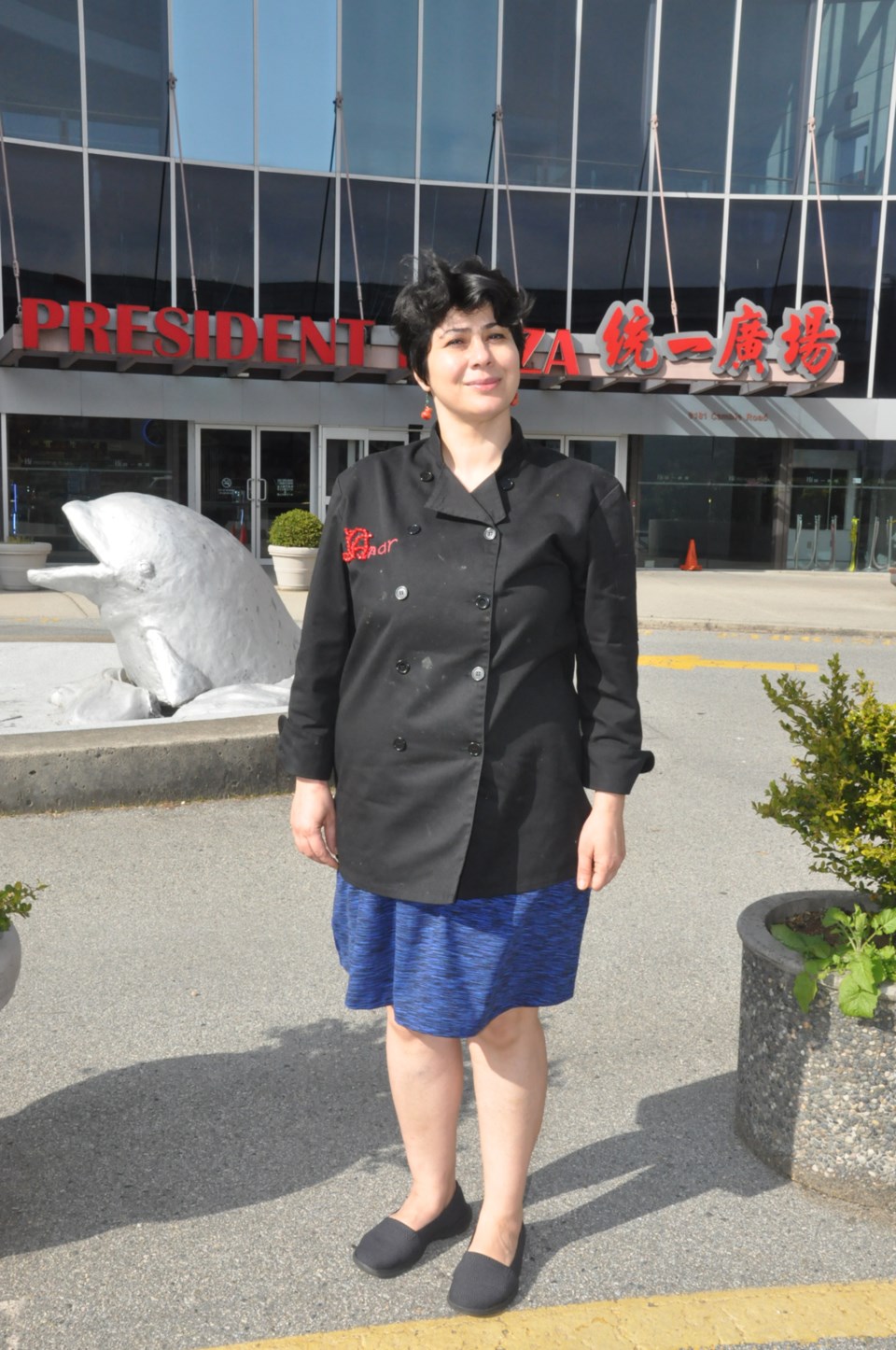 "Our yellow rice looks like it has cheese on it in the picture, which made many people step back," Akhavan recalled.
"I tried to offer a demo but people seemed to be really scared of me, and they gave me a look like, what is the crazy woman doing," she laughed.
Akhavan turned down the manager's suggestion to adapt her traditional Iranian recipe to cater to the local customers because she believes "great food travels across cultures."
"I didn't give up but kept trying to put food in people's mouths. I knew that was the first step, and then the real work was done. People got crazy about it and brought their families here," she said.
As the only non-Chinese business owner in the mall, Akhavan said she and her brother felt like outsiders when they first moved in.
To make friends, she gave some of her food to all her neighbours, with a note written by her friend in Chinese saying, "this is an offer of food just as a friendly gesture."
Her neighbours then returned the plate with their own food and notes explaining how to make it.
"It was from there that we cracked the wall between us. Now I feel like I totally belong to the community and that we enjoy each other's company," said Akhavan.
Her neighbours also helped her translate her menus into Chinese.
Now 80 per cent of her customers are from the Chinese community, while 10 per cent are Iranian.
Another option
Akhavan said opening a Persian restaurant in a Chinese mall may not sound like the best investment option. Culturally, though, the Iranian cannot be more delighted with the success she's had in one of Richmond's thriving food communities.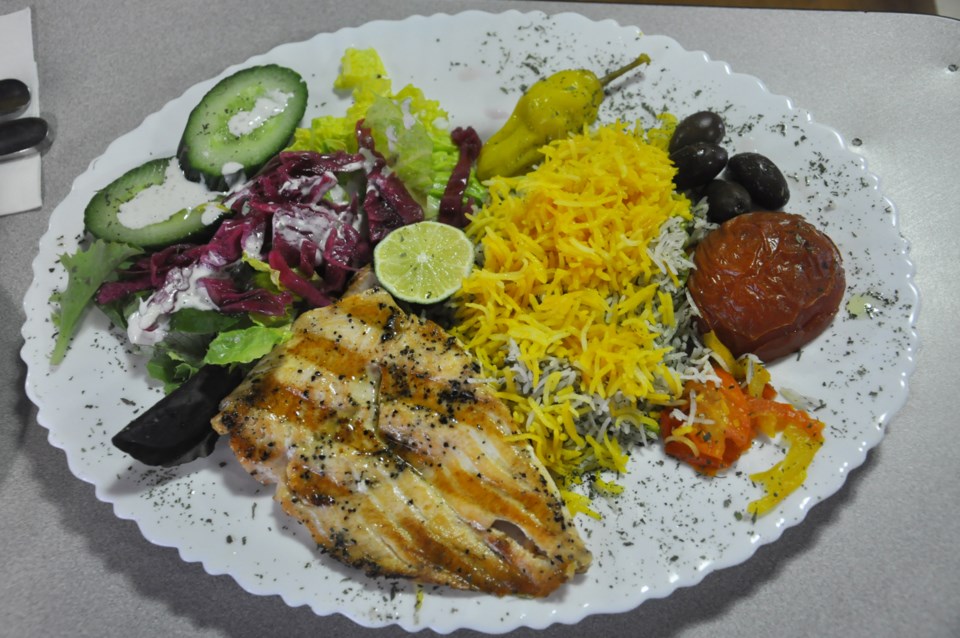 She likes to talk about Persian food and culture to her customers, some of whom have been so interested that they went on a trip to Iran, where they became enticed by the incredible food culture.
Other regulars are senior customers who speak limited English, but they have still tried to express their appreciation of her food by showing her their empty plates.
"That gesture really makes me overjoyed," said Akhavan.
Loyal partners — who do not like the mall's Chinese food, but who for so long came to watch their spouses gorge on Chinese pancakes or soup noodles — are grateful for an alternative, Akhavan revealed.
"Now they can have my food while their partner enjoys Chinese food. And interestingly, because they have another option now, they are more open to trying other food. They really enjoy their weekend together now," said Akhavan.
"I enjoy my life, and enjoy showing our cuisine to people from different cultures.
"When I see people who come here and appreciate having another choice, it really makes me think, 'oh that was a good decision.'"
She has also had customers who heard about the sumptuous Iranian food in President Plaza, only to arrive and fall in love with the Chinese food.
Add more English signs
Akhavan is working to make the plaza more welcoming to wider customers by persuading her neighbours to add English to their menus and by asking the management team to include more English signs in public areas.
Many people have asked her why she didn't move to North or East Vancouver, where Persians tend to congregate.
"I say, you have that already. It's not only food, but there's a culture behind it. I wanted people in Richmond to know about our culture," said Akhavan.
"I found that Richmond is really hungry for new ideas and new tastes. I'm fulfilling my mission by bringing diversity to the food in Richmond."
She encourages all Chinese malls in Richmond to include more diverse cuisines and shops.
"My belief is: difference is beautiful," said Akhavan.
"Richmond is a multicultural city. I strongly recommend business people to get out of their comfort zones. Don't be scared of other cultures.
"There might be language barriers but let the food talk for us. Let's introduce our cultures to each other and then we are all gonna enjoy it."