If you awoke Monday to a rancid smell in the air, you're not alone.
Suspected of flaring nostrils was Harvest Power, said realtor Arnold Shuchat, member of Stop the Stink Richmond, a group monitoring the east Richmond compost facility's efforts to mitigate odours.
"This falls into the rancid, sour, putrid, garbage type of smell," said Shuchat.
Indeed, Metro Vancouver said it determined Harvest Power was the source of the malodour, after it received 17 complaints Monday.
"This marks the first time since March that we've detected odours consistent with Harvest beyond five kilometres and we are looking into it," said Metro Vancouver spokesperson Don Bradley.
To date this year, Harvest Power complaints have dropped by about 50 per cent over last year. In 2017 Metro Vancouver had logged 1,150 complaints naming the facility as the source. In 2016 there were 2,694 complaints.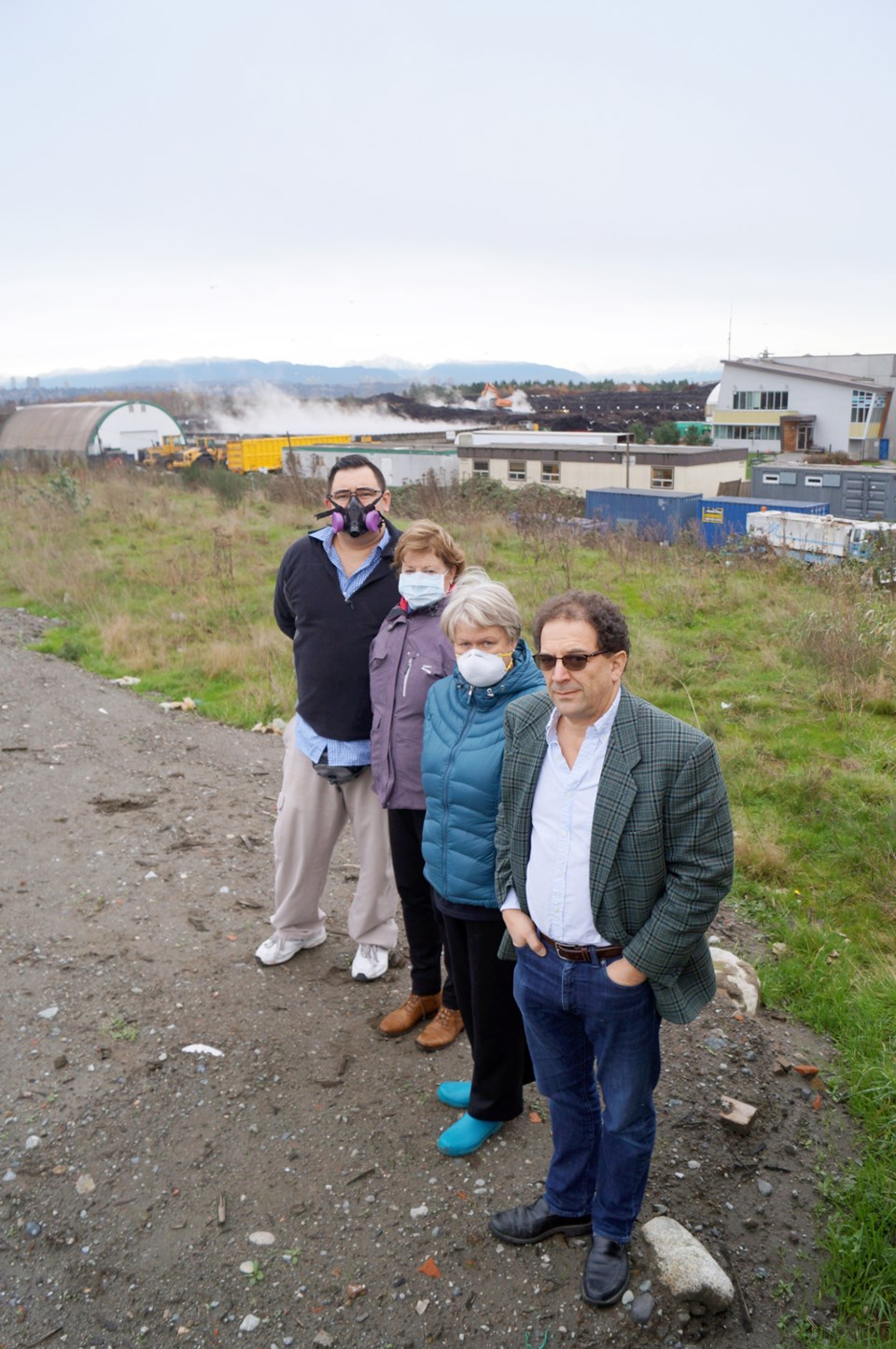 The American-based waste-to-energy company claimed earlier this year to have taken measures to mitigate the odours. On Monday Harvest Power spokesperson Stephen Bruyneel noted the company has taken in roughly half the amount of waste compared to 2015. He also said the company's anaerobic digester (thought to be a source of odours) continues to be shut down.
Bruyneel said the company has also reduced the height of its compost piles but would not specify as to how much.
Such actions appeared to work, as over the past five months there had been just one day with a significant number of complaints.
However, most of the complaints over the past two years have come in the fall, when, according to Metro Vancouver officials, air quality tends to be poorer due to changing weather conditions and there is less yard waste to aerate the warm compost heaps.
"I would have been more than happy never to have dealt with this again. I mean, who needs this?" said Shuchat.
Mayor Malcolm Brodie said he is concerned the problem could arise again but stressed officials are working together to resolve it. He said a City of Richmond notice of default remains in effect and Monday's stink could indicate Harvest Power isn't following best practices set out in the city contract, which expires in 2019.
A recent report to Metro Vancouver indicates any new composting contract should be granted to closed-containment facilities. Harvest Power's contract with Metro Vancouver also expires in 2019 and the air quality permit (issued last January), which allows the company to take waste from commercial businesses, terminates in 2020.
Under the existing air quality permit, Harvest Power is allowed to create a stink beyond five kilometres on any four separate days within a two week period. Beyond four days it can be ordered by Metro Vancouver to temporarily stop taking in all waste, as was the case last March. In 2018, the standard becomes four kilometres and just three days of stink.
For complaints see MetroVancouver.org.
Correction: On Oct. 20 the Richmond News identified Arnold Shuchat as a lawyer when he is a realtor.