Kelvin Higo's parents never talked about what happened to them in the internment camps while he was growing up.
Like other Japanese Canadians who returned to Richmond, they kept up a wall of silence about what happened but instead just continued to contribute to the community as they had before they were interned by their own government.
Since the first Japanese arrived in Steveston in the 1880s, the Japanese Canadian community has made significant contributions to the city – despite their difficult experiences – and helped shape what Richmond is today.
Many of their contributions have been chronicled and put on display at Richmond City Hall as part of Asian Heritage Month.
"A lot of times, there's a backlash about immigrants coming to Canada and the burden they pose on our society. This, however, is an example of where a small immigrant group really contributed to the building of this community," said Higo, organizer of the display and an advisory committee member for Steveston Japanese Canadian Cultural Centre.
The display spans 123 years, highlighting how the Steveston Japanese community helped build the first permanent hospital in Richmond, helped fund the first public school open to the whole community, and built a seniors housing project in 2021.
Want your kids to go to a public school? Pay for it
The first permanent Richmond hospital was built by the Japanese community in 1900 at No. 1 Road and Chatham Street where the Maple Residence is today.
After building a temporary hospital to deal with typhoid outbreak, the Japanese community needed a permanent solution.
So, the Japanese Fishermen's Benevolent Society, a union-like organization that advocated for fishermen's wages from the canneries, took it upon themselves to raise funds and build a 30-bed hospital. It cost $3 to become a member of the hospital.
"It was based on the principle of 'socialized medicine,' and was open to everybody – First Nations, Chinese, Caucasian, Japanese… could all use the hospital, and any medicine and things over and above were paid for," said Higo, adding the facility operated until 1942 when all Japanese Canadians were evacuated from the B.C. coast.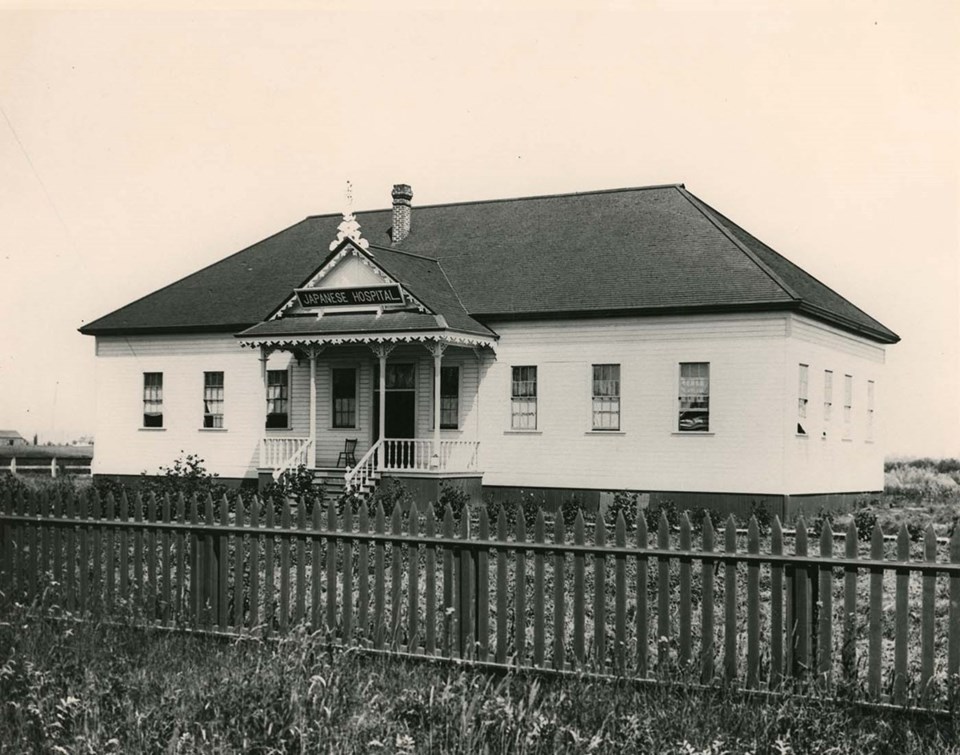 Fast forward to 1902, the Richmond School Board was formed and determined that only children of property owners could go to public school. This excluded Chinese or Japanese children, who lived in cannery-owned homes, from participating in the public school system.
"But in 1922, the school board needed money to expand Lord Byng Elementary School, so they came to the Japanese community and said if they built two of the four additional classrooms, their children could attend the public school, and they agreed to that," said Higo.
"It was the first Richmond public school that was open to everyone despite race and property ownership."
The school soon reached capacity and required an expansion. A delegation travelled to Victoria to ask for funding from the province, which agreed to give $20,000, and again, asked the Japanese community to contribute and match the fund, in exchange for the use of the building after school hours to teach their children Japanese.
A 14-room classroom building was built in 1930 which was the predecessor of the Lord Byng Elementary today.
"If you are in those kinds of situations, you would do everything in your power to make a better life for your children," said Higo.
"These immigrants, they came here looking for success and ended up staying. And because they stayed, they wanted to contribute."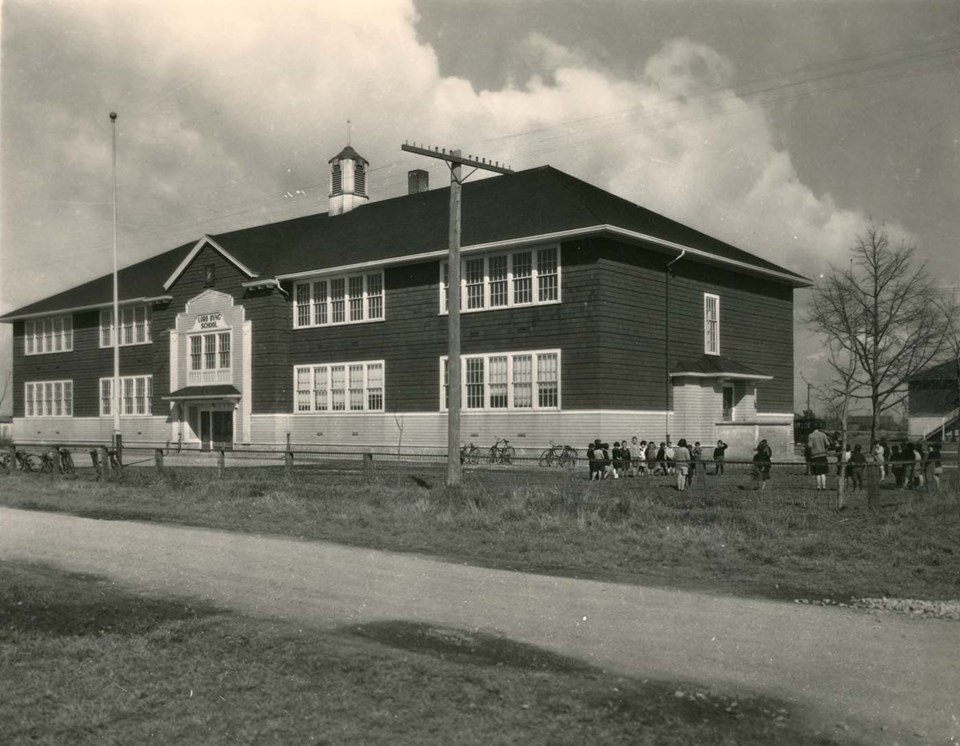 Back to their old life after being interned
Higo's parents, who worked in the Steveston's fishery, like other Japanese Canadians, had their property taken away and were forcibly removed from their community when the war broke out.
"My family went to a sugar beet farm in Alberta because if you went to the sugar beet farms to work as slave labour, you're allowed to keep your family together," told Higo.
"There were just wooden shacks that had no insulation in the internment camps and it was 40 degrees below – people were freezing to death, and there'd be a frost on the windows and the walls. They suffered under these conditions on the floor for four years."
Higo's father-in-law, however, took part in protests over the treatment of the Japanese Canadians and consequently was shipped to a prisoner of war camp where he was imprisoned until 1946.
After the war when Japanese Canadians were released from the camps, they were only allowed to move east of the Rockies or go back to Japan – even though they were born in Canada.
Eventually in 1949, Japanese Canadians were allowed back to the B.C. coast, but fewer than half of the Japanese Canadians who had previously resided in Richmond returned, including Higo's family.
"I think I would have been a bit bitter and resentful of being treated like that. And yet, they came back and continued to contribute to this community," he said.
Returning Japanese Canadians were welcomed back by the Steveston Community Society. The society was raising money for a new community centre and they asked the local Japanese Canadians to participate in it.
So instead of building their own community centre, the Japanese Canadian community gave all their funds, $15,000, to the new centre, about one-fifth of the total cost.
"It was on the promise of one room being used for judo, and the gym could be used for kendo… The elders agreed that was the best course of action for the future of the children," said Higo.
The Japanese Canadian community is also behind some other projects in Richmond, including the first integrated United Church in Canada, the Steveston Martial Arts Centre, Wisteria Place senior housing, cherry trees in Garry Point Park, all of which are showcased in the display at city hall.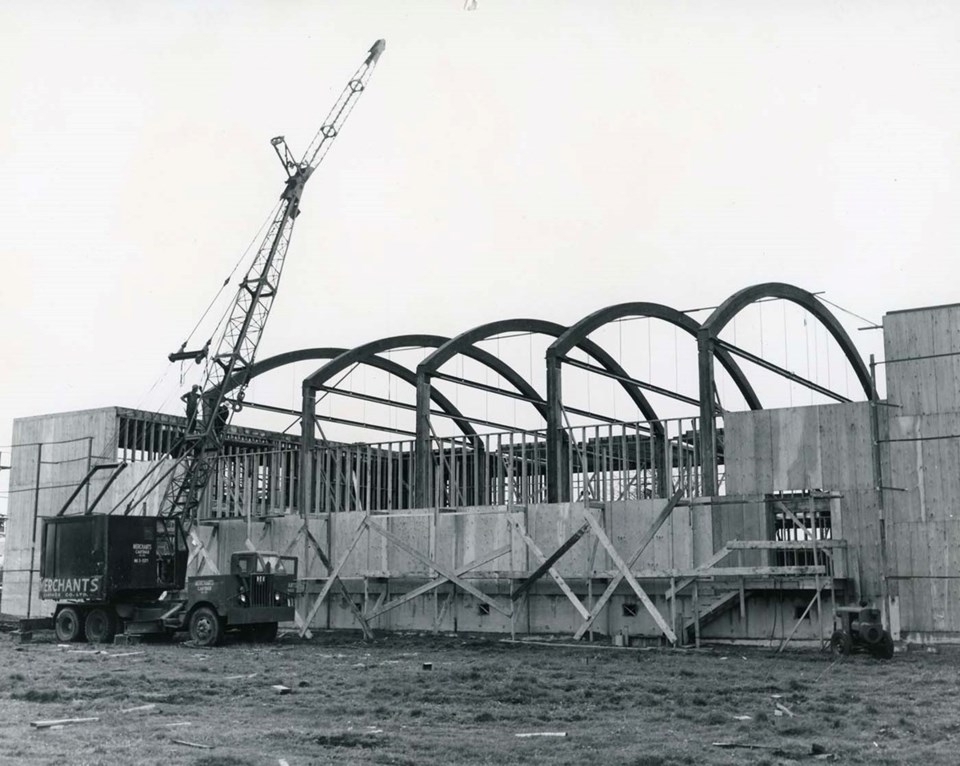 'Shikata ga nai': Can't be helped
Higo said he never recalled his parents or others in the community complain, or even talk about the experience they went through until the redress of the Canadian government in 1988, which he recalled "was almost like permission to talk about it."
"Because in some sense, I think they were ashamed – 'we must have done something wrong for the government to take that kind of action against us,' and so they didn't talk about it," he said.
Higo recalls the story of one Japanese Canadian woman who moved back to her old house after being interned. She could hear her piano being played by the children next door. While she was interned, apparently the neighbour came and took her piano, but she never said a word about it.
"I think that illustrates the psyche of the Japanese…they had a phrase, 'shikata ga nai,' which means it can't be helped, and they just moved on," said Higo.
There are currently about 3,800 Japanese Canadians in Richmond. With very low immigration from Japan, the number is not growing, and Higo said the population could be gone within two generations.
"Japanese are not very loud people. They persevere and they're very resilient," he said.
"I'm just really honoured to be following in their footsteps, and I want to honour them and showcase their work and their contributions… A lot of people in Canada forget these contributions that made Canada into what it is today."