Police are investigating after a man was shot in the early hours of Sunday morning.
Shortly before 1 a.m. Richmond Mounties responded to the 9000 block of Saunders Road, near No. 4 Road, for a report of gun shots.
A Richmond man in his 30s, who is well-known to police, was found close by and suffering from an apparent gunshot wound.
Later that morning, pictures show a motorcycle lying on the ground behind police tape. It's not clear whether the victim was riding the bike at the time of the shooting.
"We are very concerned and disturbed by this recent act of violence in our community," said Cpl. Dennis Hwang.
"We believe that the victim was deliberately targeted. Investigators from the Richmond RCMP Serious Crimes Unit are in the preliminary stages of their investigation."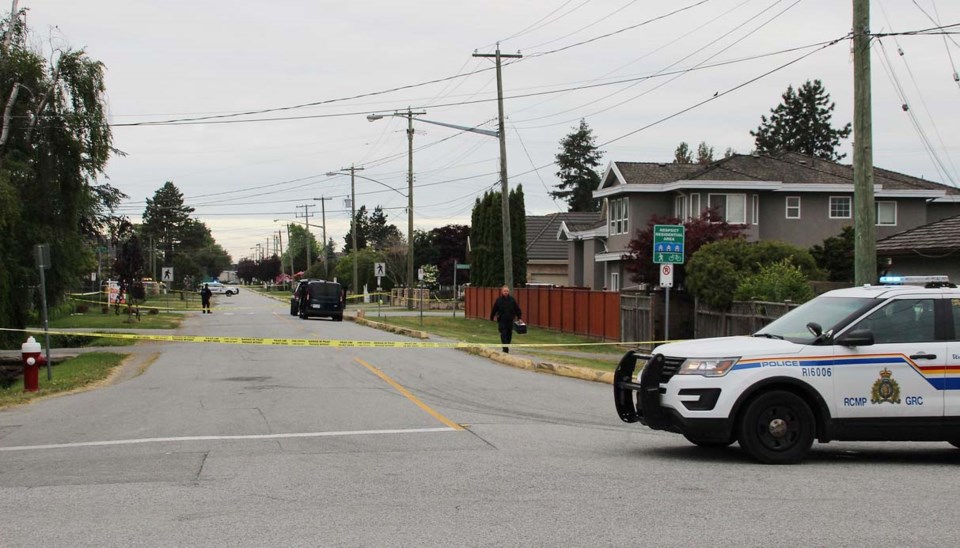 The victim was taken to hospital for treatment to his injuries. His condition on Monday morning was no known.
If anyone has information, they are being asked to contact the Richmond RCMP Serious Crimes Unit at 604-278-1212 or by email at Richmond_Tips@RCMP-grc.gc.ca.
Should you wish to remain anonymous, contact Crimestoppers by phone at 1-800-222-TIPS (8477).