A bronze statue of a gender neutral, masked firefighter hauling a fire hose while holding an axe will be installed at the new Brighouse Fire Hall No. 1 on the corner of Granville Avenue and Gilbert Road.
The $111,000 sculpture designed by Victoria artist Nathan Scott was unanimously approved by Richmond city council on Monday.
Public art planner Eric Fiss, in his report to council, said the piece will serve as a "lasting commemoration" to Richmond-Fire Rescue as well as "enhance the sense of community, place and civic pride."
A panel of artists and architects appointed by the City of Richmond selected Scott's firefighter among 18 other submissions.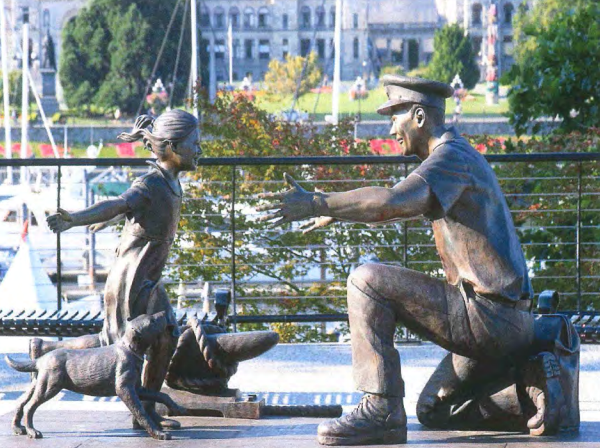 According to his resume, Scott has been sculpting for 17 years and has completed a number of public art commissions, including 'The Homecoming' bronze statue on Victoria's waterfront, depicting a sailor bracing for a hug from his daughter and their family dog.
Coun. Carol Day, who earlier this year was one of many councillors who dismissed an art project involving photos of gingseng, called Scott's piece "spectacular" and "something for us to enjoy for generations to come."