Danny's Wun Tan restaurant, a family-run restaurant located in Ironwood, has been known for its Hong Kong-style barbecue for decades.
Now the Cheung family, owners of the restaurant, is thrilled to present their most iconic dish to customers at the Asian Feast festival.
Linda Cheung, co-owner and chef at Danny's, runs the restaurant with her brother, Lawrence, and her younger sister Kat. The Cheung family are familiar faces for the local Chinese community, and their barbecue meat is among one of the must-try dishes for local food lovers.
This time their custom menu features finely chopped crispy pork belly, barbecue chicken, roast duck and soy sauce chicken. A generous portion of rice and greens will be served on the side.
"These are all classics. You can have this signature cuisine as the main dish with rice or as a side dish for the whole family to share," said Linda, adding that this big platter will be served for a price of $14.95 before tax.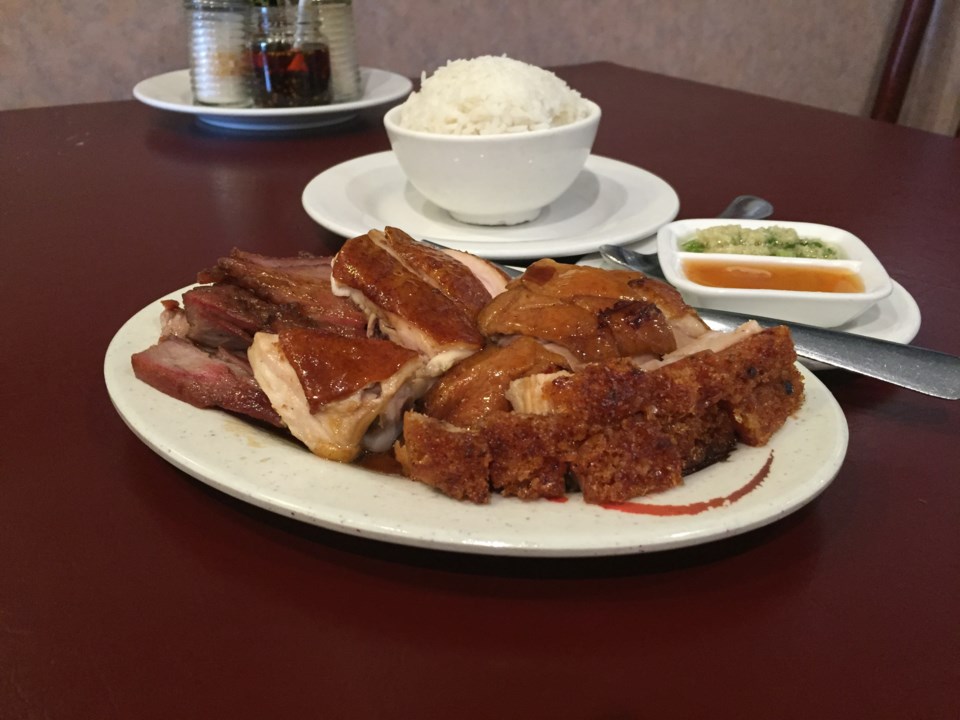 Roast pork belly is all about the crunchy, golden brown and slightly puffy skin. Slabs of pork belly are punctured with special house-made sauce before roasting. Then the dermal fat will turn into a crackling shell after it's taken out of the oven, according to Cheung.
The Cheung family has been cooking barbecue meat for 43 years. Linda said she first learned all recipes from her mother, Joyce Cheung, who emigrated from Hong Kong to Canada with her husband Danny in the early 1970s.
Joyce opened their first restaurant in Richmond: Canton Wun Tun at Times Square. And then they moved to Ironwood and changed the name to Danny's.
On the surface, Danny's may look like a typical Cantonese barbecue shop. Upon closer inspection, however, you might find this restaurant has its own specialty — caring for any customer who walks through the door.
"My mum always told me if you put something on the table, you need to make sure you also want to taste it as well," said Cheung. "We prepare food just like cooking for our family members, and we take pride in what we do. We encourage everyone to come in and try the BBQ meat, and tell me what you think."