The season of treats has arrived, but not many people know you can pick up some of the best chocolates and cakes in the world here in Richmond.
There are two Canadian companies listed for "The Top 25 Best Chocolatiers in The World," in the 2015 Chocolate – The Reference Standard – one is the Richmond chocolatier Wild Sweets.
For owners Dominique and Cindy Duby, this is just one of many honours they have received since they started their business a decade ago in the south end.
The Dubys have won the Best Chocolatiers & Confectioners in America Awards over the past five years and have represented Pastry Team Canada in various world food art competitions with their designer cakes.
"Whatever we do, we try to be the best," Dominique told the Richmond News in his two-level studio in South Richmond, which is filled with soft music, a nice chocolate smell and a display of the medals they have brought home from all over the world.
2018 World Cake Series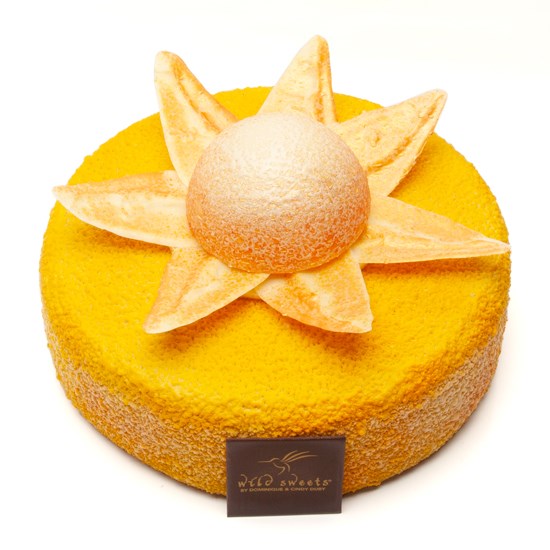 As this year's holiday special, the couple launched their "World Cake Series," which offers three special-edition cakes that were initially crafted for international culinary events or pastry competitions.
It includes the "Cirque du Soleil" cake they designed for the World Pastry Team Championship in Las Vegas, and a tomato-shaped cake for the Masters of Food & Wine competition in the U.S.
"Only a few dozen people tasted the cake when it was first presented…We're excited to offer British Columbians a chance to try unique award-winning desserts," said Cindy.
"Bean to bar" movement and science-based flavours
The secret to making their chocolate stand out is, according to Dominique, a combination of their "bean to bar" chocolate making approach, and the creation of unique pleasant flavours based on science.
"Most chocolate makers use chocolate bars that are already made and just add their own recipe. Although the tastes are a bit different, the chocolates are basically the same," said Dominique.
"Our chocolates are completely crafted here in Richmond from cocoa beans sourced from all over the world.
"That allows us to make chocolates that are unique compared to everyone else. Even for the same product, the taste changes all the time because the beans are different."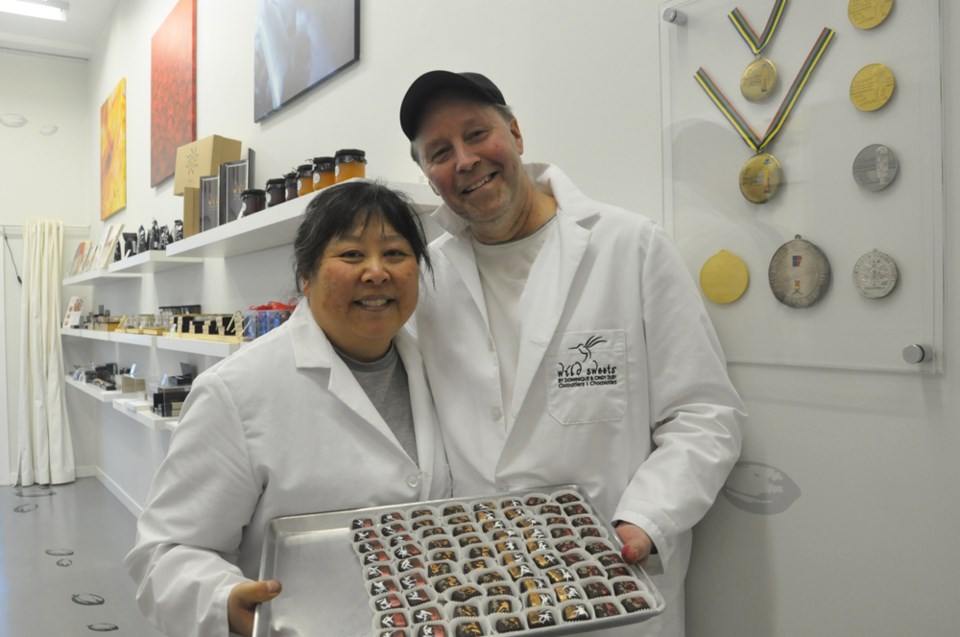 Dominique is very proud of the creation of science-based flavours for their chocolates through working with UBC's science department.
"We always try to be the first in terms of creating new flavours, but they are not just random ideas and are strictly science-based," said Dominique.
"Each product has a particular aroma and we find products that have the same aroma and work well together. It's like an orchestra that many instruments play together in order to achieve harmony.
For example, passion fruit has strong acidity and is not pleasant to eat by itself, so they mix it with nutmeg or coriander to balance it out, according to Dominique.
"When people eat it, they say, 'we don't really taste coriander,' I told them that's a good thing because if you taste coriander, it's so strong and you won't taste anything else," he laughed.
Wild Sweets' factory store at Unit 2145 - 12191 Hammersmith Way is usually open to the public on weekends but will be open daily from Dec. 19 – 24. Customers who place a pre-order online and pick the products up in person can get a 20 per cent pickup rebate.
The limited edition cakes within the 2018 World Cakes Series are only available to pre-order via the Wild Sweets' website, for pickup at its factory store.
For more information, check https://www.dcduby.com/.