She's managed to get her exclusive line of designer children's clothing into one of the top department stores in North America, but Steveston mom Teri Wachtel still isn't ready to blow her own horn.
This fall and by the coming spring, mom-of-two Wachtel, 33, will have had her Hudson + Hobbs range available, respectively, on Nordstrom's U.S. website and three of the chain's Canadian stores in Vancouver, Calgary and Toronto.
But ask her to promote the fact she's in the running for a national, Mompreneur Award and Wachtel, who only started Hudson + Hobbs two years ago, tends to go all modest.
After being made aware last weekend that she's at "stage 2" of the award process, Wachtel was told that the public can vote until Dec. 10 to help push her into the final five in her "start-up" business category. 
However, it took a serious nudge from her brother and some friends to get the word out on local social media groups.
"It is very unexpected and exciting. I don't know who nominated me; I just received an email from (the awards organizers) asking a few questions about three weeks ago," Wachtel, a Steveston resident, told the Richmond News.
"To be honest, I wasn't going to do anything about getting votes or whatever; I'm not comfortable with putting myself out there. But my brother is just fine with it.
"Also, other people starting 'shouting' at me for not getting the word out there."
Although her company and clothing line is starting to garner attention across the continent and the world — orders are coming in from Dubai and Japan — Wachtel admits she's still running to catch up with all that's transpired this year.
"I only started this two years ago and it's still very new," said Wachtel, who has a son, Hudson, 4, and a daughter, London, 19 months.
"But it's been amazing as, until earlier this year, I was still trying to figure out where the business was going.
"And it's still just me running everything; I'm definitely going to have to step it up now.
"We're still manufacturing locally, with three seamstresses on contract and I've now taken on an intern."
Wachtel — although being the sole owner of Hudson + Hobbs, says her husband, Justin Wachtel, is pretty much her business partner — has a small factory space in East Vancouver, but is currently in the midst of moving to a bigger unit as soon as possible to cope with the rapid growth of her business.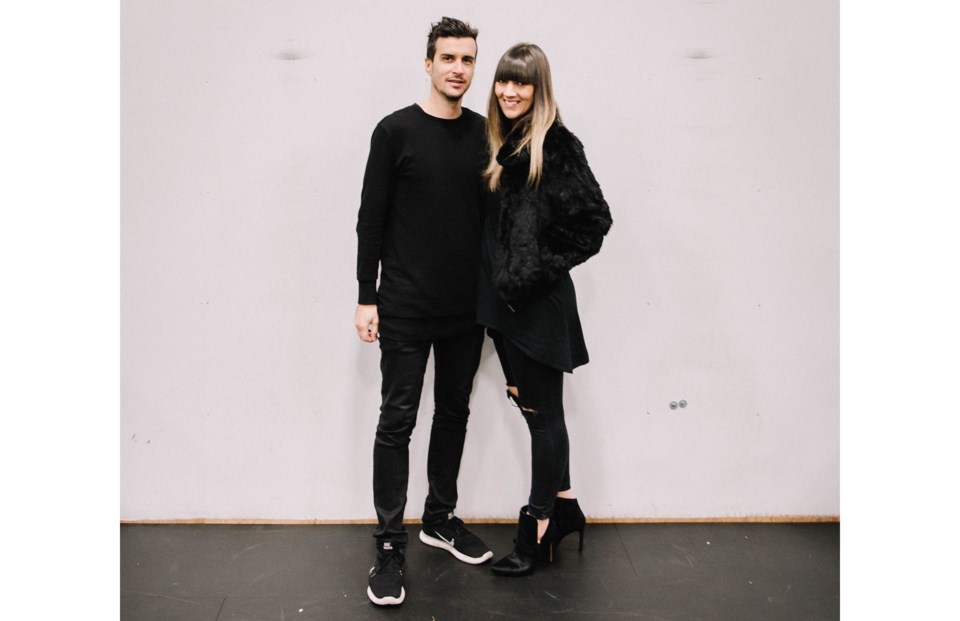 "It's such an exciting time for me and I'm still trying to navigate through it all," added Wachtel, who has the Hudson + Hobbs line in 10 other stores, as well as an ecommerce site.
"Word seems to be getting out there now about us, so who knows where it's going to go next."
In case you're wondering, her business is named after her son, obviously, and her dog, a Pomeranian Yorkie called Hobbs.
The Mompreneur Startup Award is given to a female entrepreneur/company (under 3 years established) through a criteria-based points system surrounding innovation, leadership and growth.
The Mompreneur organization was founded to support, educate, connect and empower moms in business across Canada.
To vote for Wachtel, go online to MompreneurAward.Wishpond.com/2018/entries/169164539.