When Richmond businessman Daoping Bao watched the film Titanic in 1997, he never thought one day his company would own all the relics from that "unsinkable" cruiser and display them all over the world.
Many people have seen the Titanic: The Artifact Exhibition at Lipont Place or in other countries, but not many know that a Richmond company "saved" these world-class exhibits three years ago.
Bao, from Shanghai, China, moved to Canada in 1984 where he studied film at Emily Carr University of Art and Design. He started Dinoking Tech Inc., a company which produces animatronic dinosaurs for North American museums and theme parks,  in Ironwood in 2007.
Bao would probably have continued to focus on his animatronic businesses if an opportunity didn't occur to him in 2015, when Atlanta-based Premier Exhibitions, the owner of RMS Titanic Inc. which is the sole salvor-in-possession of the Titanic wreck, sought a merger.
"The company was $20 million in losses and was losing $400,000 every month. Many people didn't believe that I could make it, including my financial advisor who resigned," recalled Bao.
"But I believe in the Titanic brand. It has over 100 years of history, and it reflects the history and culture of so many countries.
"It is a very rare cultural brand in the U.S. I don't want to see it fail."
Spending US$ 13.5 million cash and meeting other conditions, Dinoking Tech Inc. was merged with Premier Exhibitions in 2015, in which Bao's team acquired a 47-per cent share and became the largest shareholder. Bao was appointed the chairman and CEO of the company.
After applying for bankruptcy protection and implementing a series of methods to reduce costs, including downsizing the workforce, Premier Exhibitions broke even at the end of 2016, according to Bao.
The company is transferring from the public sector to the private sector "to further lower the operation cost," he added.
"Last year, our revenue was US$ 20 million. But what makes me more satisfied is that I did something many people said I wouldn't be able to," he said.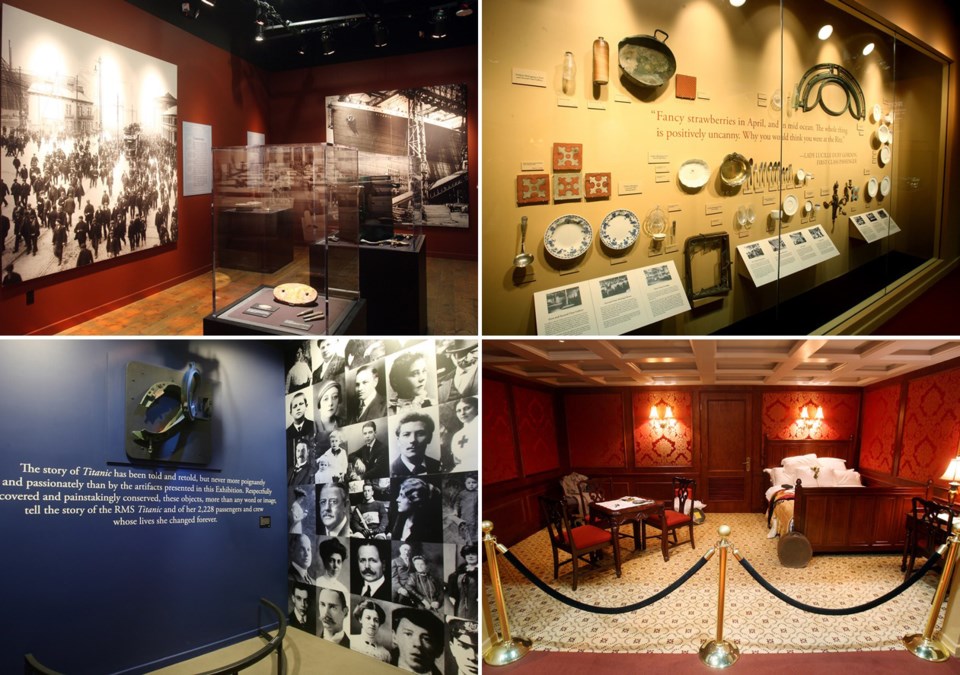 Bao responds to controversies around relics
Premiere Exhibitions currently has 5,500 Titanic relics with around 1,300 on display annually in different countries, but Bao said these are only the tip of the iceberg.
"Everything was picked up outside of the shipwreck — we haven't salvaged anything inside yet," he said.
Many people have wondered what the company is going to do with all the relics, which are valued at billions of dollars.
"We possess all the salvaged relics and those to be salvaged in the future, but the American court has ordered that we cannot damage or discard any of them, and we cannot sell them separately," said Bao.
However, some 2,100 artifacts recovered by the company in 1987 together with a French maritime institute, are an exception, according to Bao.
"The French government had a say on those relics before, but we challenged their rights in court in 2016 and won the case. We now have 100 per cent say over these artefacts," he said.
"So legally we can sell them piece by piece, but it doesn't mean we will," he added.
Currently, there are controversies around salvaging the wreck, as some are concerned that the wreck is the graveyard of the people who lost their lives and should be left in peace. 
"Personally I don't agree with that," said Bao. "If the dead's items cannot be touched, then all the museums have to be closed and there wouldn't be history for human beings."
He said the company puts samples at the wreck site regularly to test the erosion rate.
"One day, everything will be eroded and gone. They are historical relics and I believe all of them should be salvaged and preserved," said Bao.
But Bao noted that the whole salvage process will take a long time, and the cost is around US$ 1 million per day.
"In 2010, we did a major mapping project of the wreck, and we plan to go down once this year," he said, adding all the artifacts are preserved by their collections department.
Although there is much speculation about the reason for the sinking of the legendary cruise, Bao believes the truth lies in the safe in the shipwreck which has never been opened.
"There were two hours from the beginning to the sinking — enough time for the captain to leave a message in the safe,  where he knows it is the safest place," said Bao.