Plastic waste is notorious for taking too long to decompose, but a Richmond firm is changing that.
"This is absolutely game-changing for the plastic packaging industry," said Mark Rose, vice-president of Flexible Packaging, Layfield Group at 11120 Silversmith Place.
The company's new technology, the BioFlex package, allows its plastic packaging to degrade in 10 years, according to Rose, while regular plastic takes hundreds of years to degrade.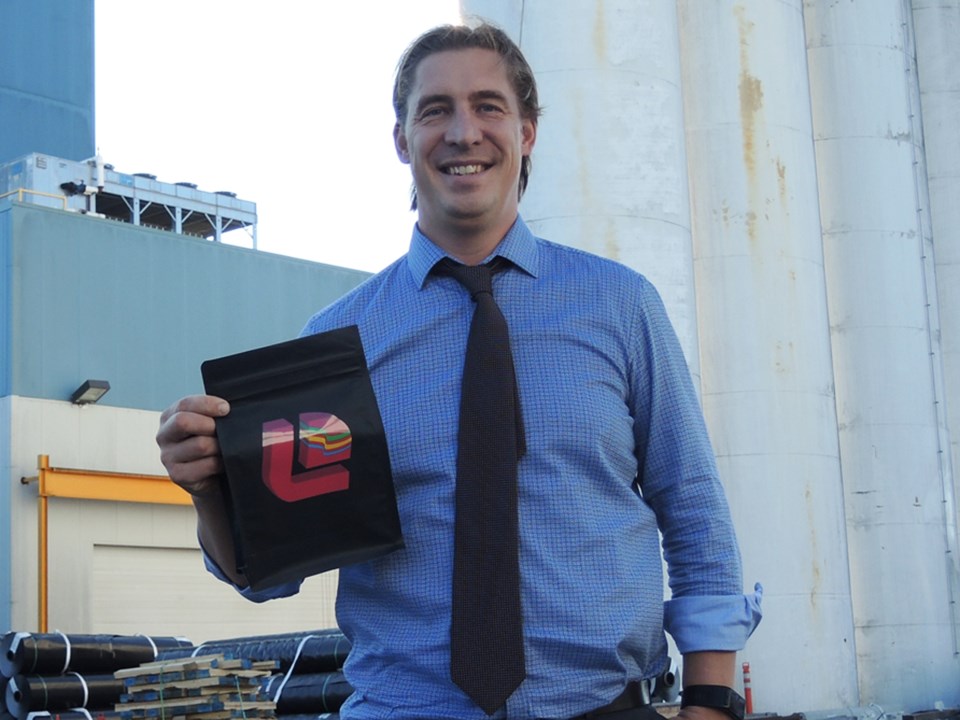 The package looks like an ordinary Ziploc bag. It has a closure strip and patterns on the cover, and comes in different sizes and colours. It can be used for packaging products such as coffee, peanuts or potato chips.
"The closure strip is degradable within 10 years, too," said Rose.
He said many companies have agreed to converting their packaging to BioFlex, and the company is expanding to meet demand. Since its launch three months ago, the company has hired 25 new employees and is going to hire another 25, said Rose.
"My goal is, within 10 years, that all packaging will be BioFlex.
"People will feel good about using our packages because they know it will be degraded within our generation," said Rose.
Rose added that the gas created from degrading 1,000 pound of these bags can power an electric car for a family for a year.
Rose's father created the plastic company 40 years ago, when plastics production expended exlosively worldwide.
"It is interesting that when my father first started the business, everyone thought plastic was a great thing, and now people think it's bad," said Rose, who has worked for the family business for nine years.
But he believes plastic packaging has its own advantages and there is a way to make plastic environmentally friendly, despite plastic and the environment often conflicting with each other.
"Many people think containers such as glasses, metals and hard plastics are environmentally friendly because they can be recycled.
"But if you look at their environmental footprint, you will find that they take up so much land, while plastics are much more efficient – 50 coffee bags only weigh a pound.
However, most plastics go straight to the landfill and take up to 1,000 years to be turned into compost.
Rose and his team have looked at substitutes for traditional plastics, including corn and sugar polymers and recyclable barrier plastics.
But those options are either not resilient enough, too expensive or leave too large of a footprint on the environment.
"The sugar-based option looked good, but they were basically from sugar canes grown in the Amazon area. People are cutting down the Amazon, burning the field to grow the sugar cane, and then harvesting the sugar," said Rose.
In the end, Rose and his team experimented with new materials and came up with BioFlex, which, according to Rose, is resilient, affordable and degrades in landfills faster.
"For each bag of food sold for 20-30 dollars, it only costs 20 or 30 cents extra to shift to our packaging. But you are making a contribution to our environment," said Rose.
"And our packages are easy for companies to switch to from their previous packages. They don't need to change their production lines."