It's no secret that Richmond is renowned for its diverse Asian cuisine, and one entrepreneur has tapped into an underutilized, but abundant, resource that's resulted from this array of delicacies – disposable bamboo chopsticks. 
In 2016, Felix Böck, a UBC graduate, launched his start up, ChopValue, in an attempt to bring awareness to the amount of wood waste in Metro Vancouver.
"One day (Böck) was having sushi with his girlfriend and they realized that bamboo chopsticks were the best way to make people aware of the wood waste issue because it's something tangible they can relate to," said Luz Alvarado, digital marketer and community builder with ChopValue.
From there, Böck began collecting chopsticks and created a prototype tile of chopsticks broken down into a fibre. However, it wasn't quite right.
"He kind of destroyed the chopsticks…he showed the prototype to his girlfriend and she was like, 'no, I don't think this is (made of) chopsticks,'" Alvarado said.
"His second prototype he decided to press the chopsticks as they are and he got this tile that, when you grab it from one side, you can actually see (the chopsticks)."
Now, Böck's company collects chopsticks across Metro Vancouver, including from 15 Richmond locations such as Vancouver International Airport, Aberdeen Centre, Richmond Centre, Lansdowne Centre, Richmond Public Market, River Rock Casino and several local restaurants.
Alvarado estimates more than 5,000 kilograms of chopsticks have been collected from the Richmond area since 2016, and with these, ChopValue creates tiles which are used to make furniture pieces ranging from small shelves to large tables. The company even helped with a renovation at the River Rock Casino and installed several tables made with their tiles.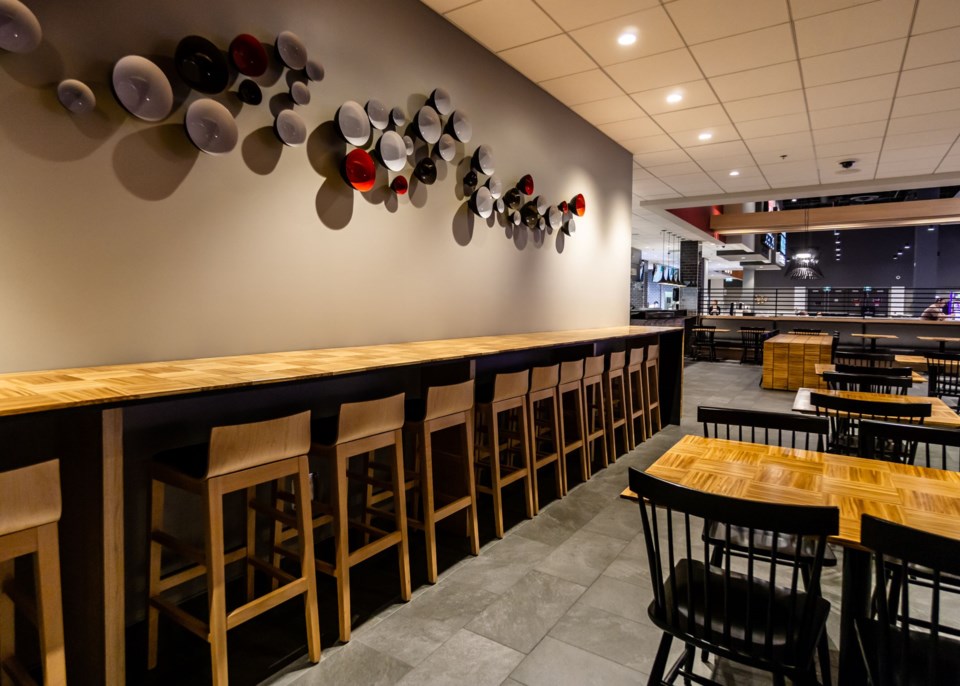 Vancouver International Airport was the first Richmond-based business to partner with ChopValue in 2016 and says they've seen more than 520,000 chopsticks recycled.
"We are focused in going above and beyond with the types of materials that are diverted from landfill," Shaye Folk-Blagbrough, senior environmental specialist, Vancouver Airport Authority told the Richmond News.
Visitors eating at YVR's food court have the option to leave their tray on a counter for staff to sort the waste on it. With this system, all chopsticks on the tray are simply put in a designated bin for ChopValue to collect, which the company does at least once per week.
Aberdeen Centre partnered with ChopValue in June, 2018 and says they've sent over 1,000 kilograms of chopsticks to the company.
"This is something that we should be doing…it's just like our home," said Joey Kwan, director of promotion and public relations at Aberdeen Centre. "Who doesn't want to give a little effort to save the earth?"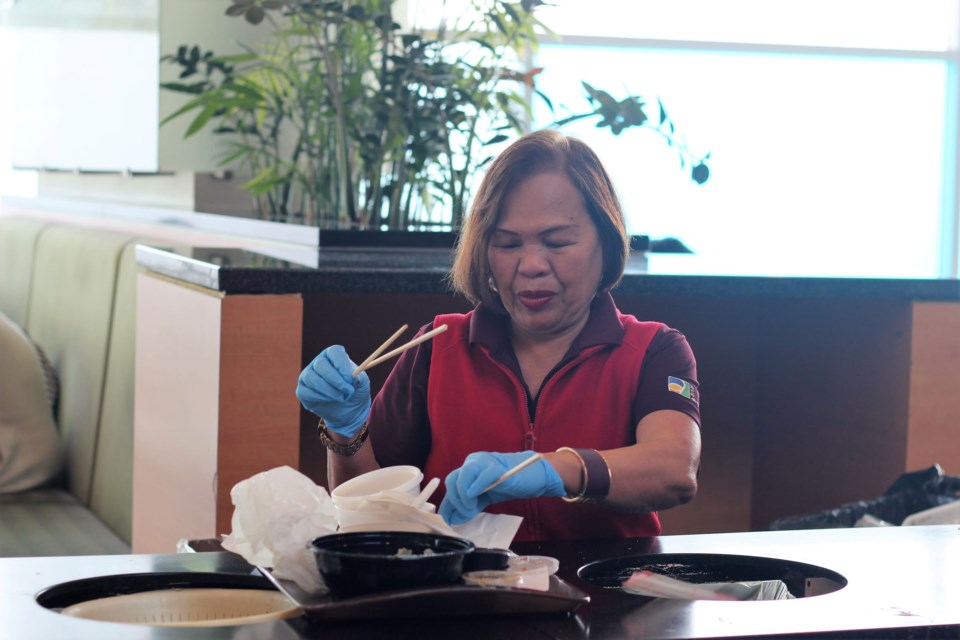 Aberdeen Centre's waste disposal works similarly to the airport's, with janitorial staff sorting waste from trays left at designated counters in the food court.
"Although it's just a small thing, a great idea always starts with the little things," Kwan said.
While there are no individual pick-up options for those finding themselves with an abundance of chopsticks in their home, ChopValue's Alvarado explained that anyone can drop their chopsticks off at one of the participating businesses in Richmond.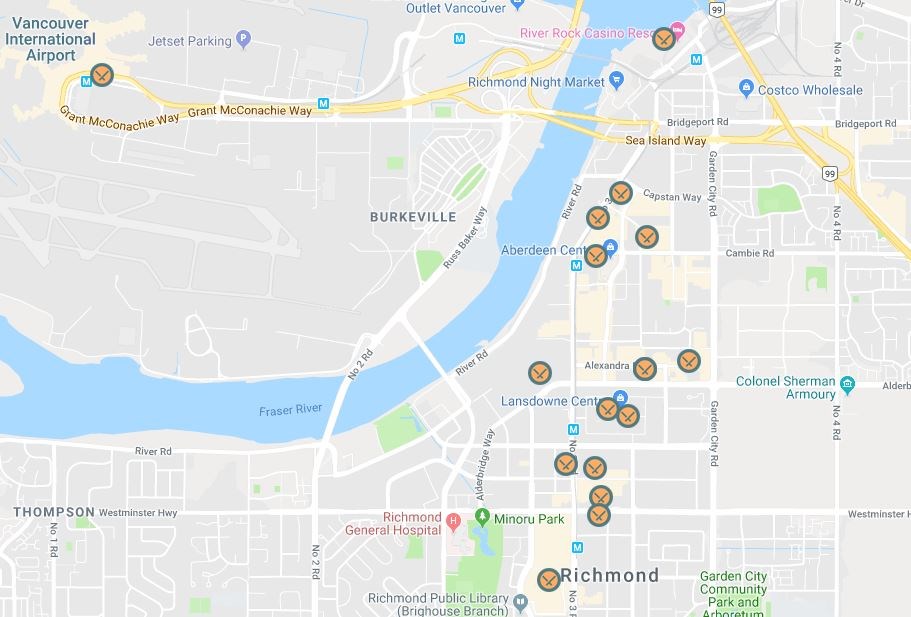 Participating businesses include:
Aberdeen Centre
Lansdowne Centre
Richmond Centre
Richmond Public Market
River Rock Casino
Yahoan Centre
YVR airport
Banzai Sushi House
Ebisu Richmond
Gyu-Kaku Japanese BBQ
Liuyishou HotPot
Matsuyama
Pho Hoa Richmond
Kyabia Japanese
Yuu Japanese Tapas