Uncle Fester's rancid majesty finally made itself known to thousands of Vancouverites Monday morning, as morbid curiosity reached levels never before seen in the Bloedel Conservatory's 50-year history.
By 11 a.m. Monday morning, lineups exceeded two hours, tents were set up to accommodate the crush of humanity and at least one boss in Vancouver got a call from an employee who magically came down with a case of the Mondays.
Indeed, nothing packs in the crowds like a promise to get up close to a smell that's compared to the stench of death, diapers and disease all wrapped into one.
"It's drawn more attention than I ever thought it would have and for here, it's the biggest draw we've ever had," said Bloedel superintendent Bruce Mcdonald. "We're getting people from all over the place seeing it."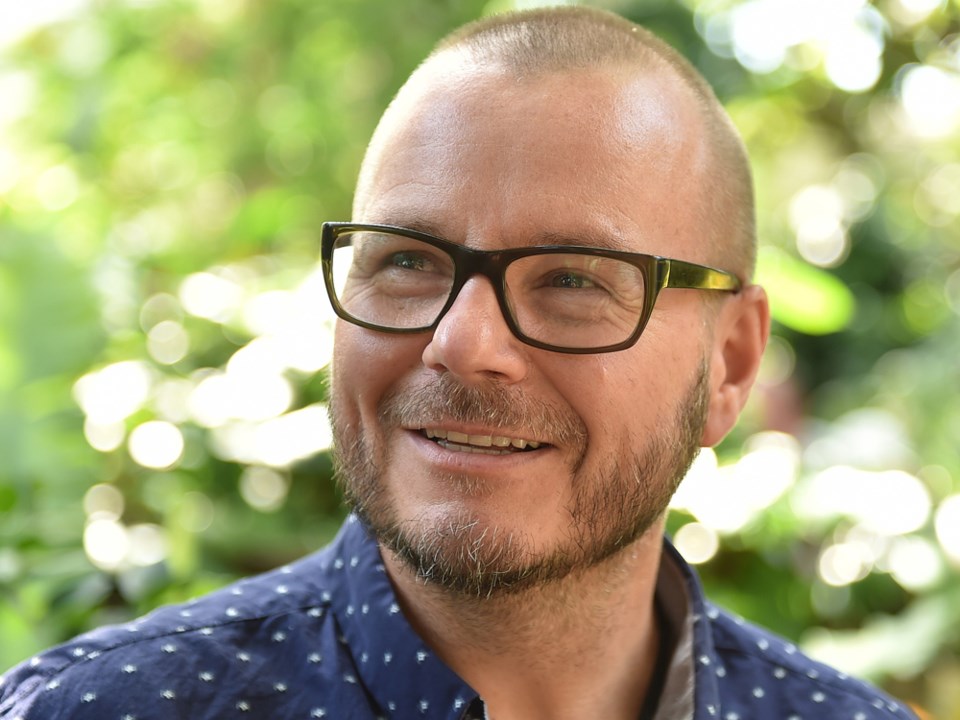 "It" is titan arum. Its scientific name is Amorphophallus titanium. The people of Vancouver, however, call it Uncle Fester, as per a naming contest that took place last week.
Titan arum is the largest flower in the world, and its bloom on late Sunday/early Monday was a first for B.C.
Those who spoke to the Courier Monday had waited upwards of an hour to bask in Fester's oddity. Those wait times were upwards of two hours by midday, which is understandable given that flower might not bloom again for a decade.
Aside from that point, why would hundreds, if not thousands, of people line up for hours to see a six-foot plant that reeks of grim death?
"I took the morning off work to be here and I think it's because we're attracted to gross things," Jon Athon told the Courier. "You've heard the expression to 'stop and smell the flowers.' Very rarely do those flowers smell of a dead person. It's so unusual that you can't help but fall in love with it a tiny bit."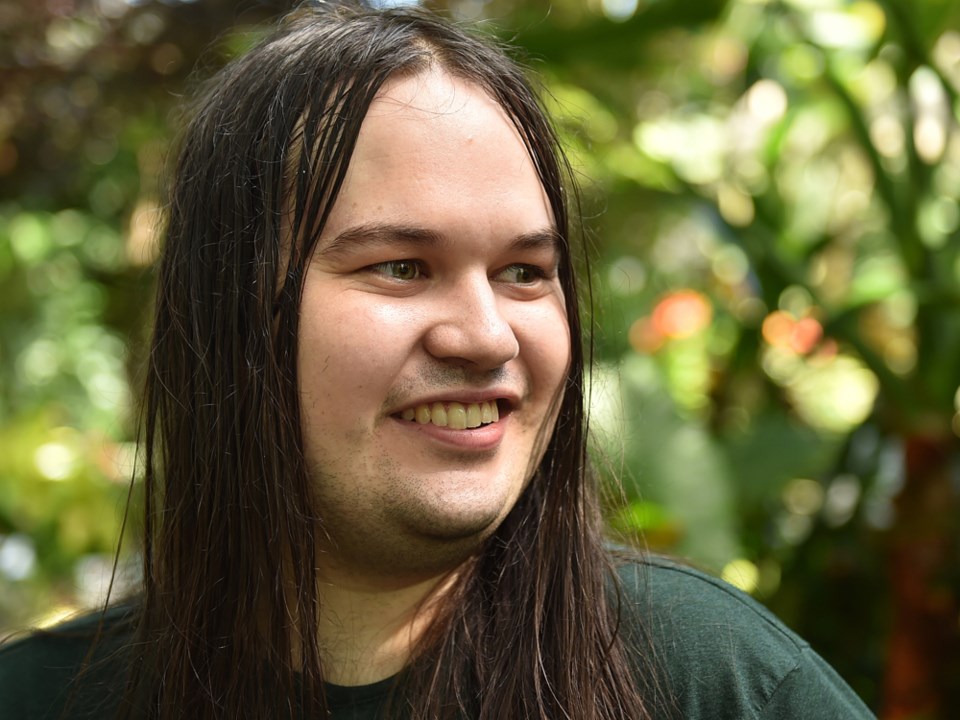 Truth be told, Fester wasn't as putrid as he was billed. The plant heats itself internally, so the weekend's soaring temperatures had little effect on Fester's stench. The warm weather expected these next few days won't have nearly as much influence on Fester's smell as will the internal rhythms of the plant.
"I did not smell anything and I think the smell has dissipated. But it was worth it, absolutely. We learned a lot," Katja Thieme told the Courier.
Anna Prudova has a Bloedel membership and, like others, waited more than an hour to see Fester.
Colour her a tad disappointed.
"I was hoping to smell much more and I was actually worried about the smell before coming here," she said. "I understand that the place aired out a bit and actually it doesn't smell that much right now. I'm a bit disappointed, so I may have to come back tomorrow morning."
Ditto for her eight year-old companion Arvin Bhattrai.
"Well, I didn't smell much. I was right there and I couldn't only smell a fraction," he said. "It's not very strong. But it's giant. It's just so big."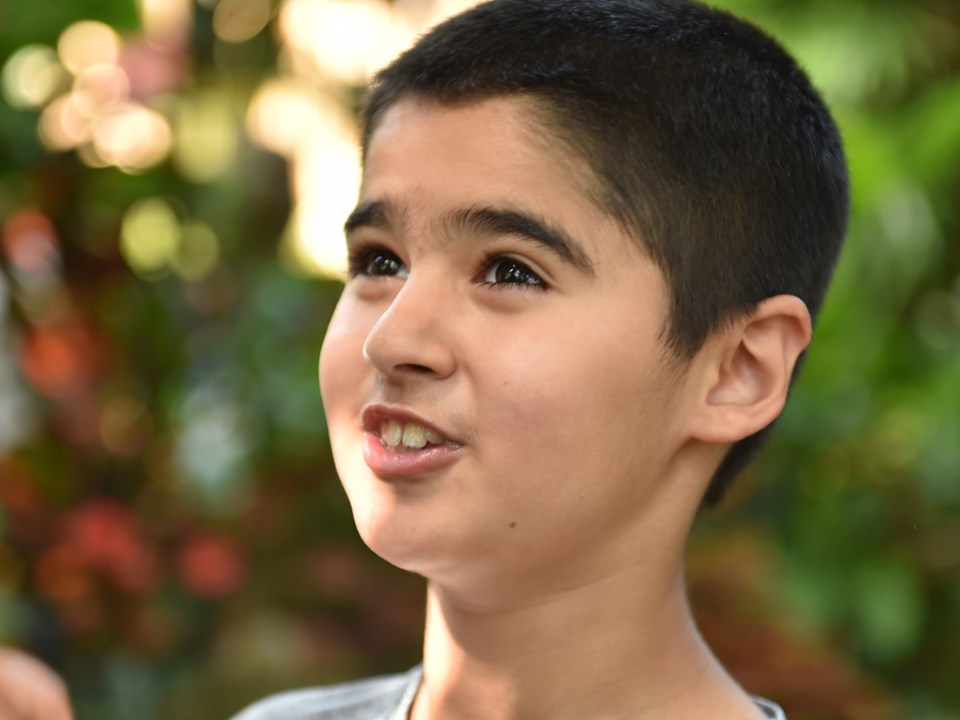 It was, in fact, a recent growth spurt that tipped off park board staff that Fester was ready to pop. The plant grew six feet in six weeks leading up to early July.
Typically, the flowers need at least two or three more years to fully bloom.
Even Mcdonald's last check Sunday night indicated nothing. A two-hour growth that curtailed around 7 p.m. was the final clue. 
And finality will be the order of the day over the next 48 hours. Come Wednesday or Thursday, the corm (or flowering bud) will look like it's retreating underneath a blanket.
"I hate to use this term, but it'll kind of go flaccid," Mcdonald said. "It's going to fall over, which is perfect for effect for something called Amorphophallus."
Fester's next bloom is anyone's guess. It's not a self-fertile plant, and contains both male and female flowers that bud at different times. Then an exterior pollen source — lovely creatures such as carrion beetles and other insects that feed on rot — needs to enter the picture.
Even further to those factors, both the female and male flowers must flower within three days of each other. The female has to be at a point where it's ready to receive pollen and the carrion beetles of the world have to travel great distances to seal the deal.
Park board chair Stuart Mackinnon celebrated his 62nd birthday Monday alongside Vancouver's celebrity plant du jour, which he likened to the smell of a dead rat.
"This is an amazing event that the people of Vancouver have embraced," Mackinnon said. "We will have many more blooms to come. I don't know how many more in my lifetime, but for many years to come people will be enjoying Uncle Fester."
The conservatory's extended hours Monday and Tuesday are 7 a.m. to 11 p.m.
Fester's progress can be followed online at vancouver.ca/corpseflower.
@JohnKurucz