Gone are the years when the only LGBTQ+ films you could find were awards-baiting biopics or historical dramas. These days, you can find a queer film in pretty much any genre, for any mood.
Several documentaries have explored the lives and work of its queer subjects using various techniques. The David Bowie documentary "Moonage Daydream" employed concert footage and personal archives to delve into the rock icon's story; at the same time, "All the Beauty and the Bloodshed" cast a light on how bisexual artist-activist Nan Goldin took on Big Pharma with her photography and slideshows.
In 2022, audiences were also treated to plenty of genre-breaking, ambitious LGBTQ+ storytelling—just look at the Afrofuturist musical "Neptune Frost," the creepypasta-inspired horror film "We're All Going to the World's Fair," or the multiverse-bending, huge sci-fi heart of "Everything Everywhere All at Once."
To determine the best queer cinema of the year, Stacker looked at Metacritic data on all movies released in 2022 and ranked the top 25 that had significant LGBTQ+ representation in character, plot, or theme. A film had to have at least seven reviews to qualify. Ties are broken internally at Metacritic, where the data extends further than what's presented online.
Counting down, here are the 25 best LGBTQ+ movies of 2022.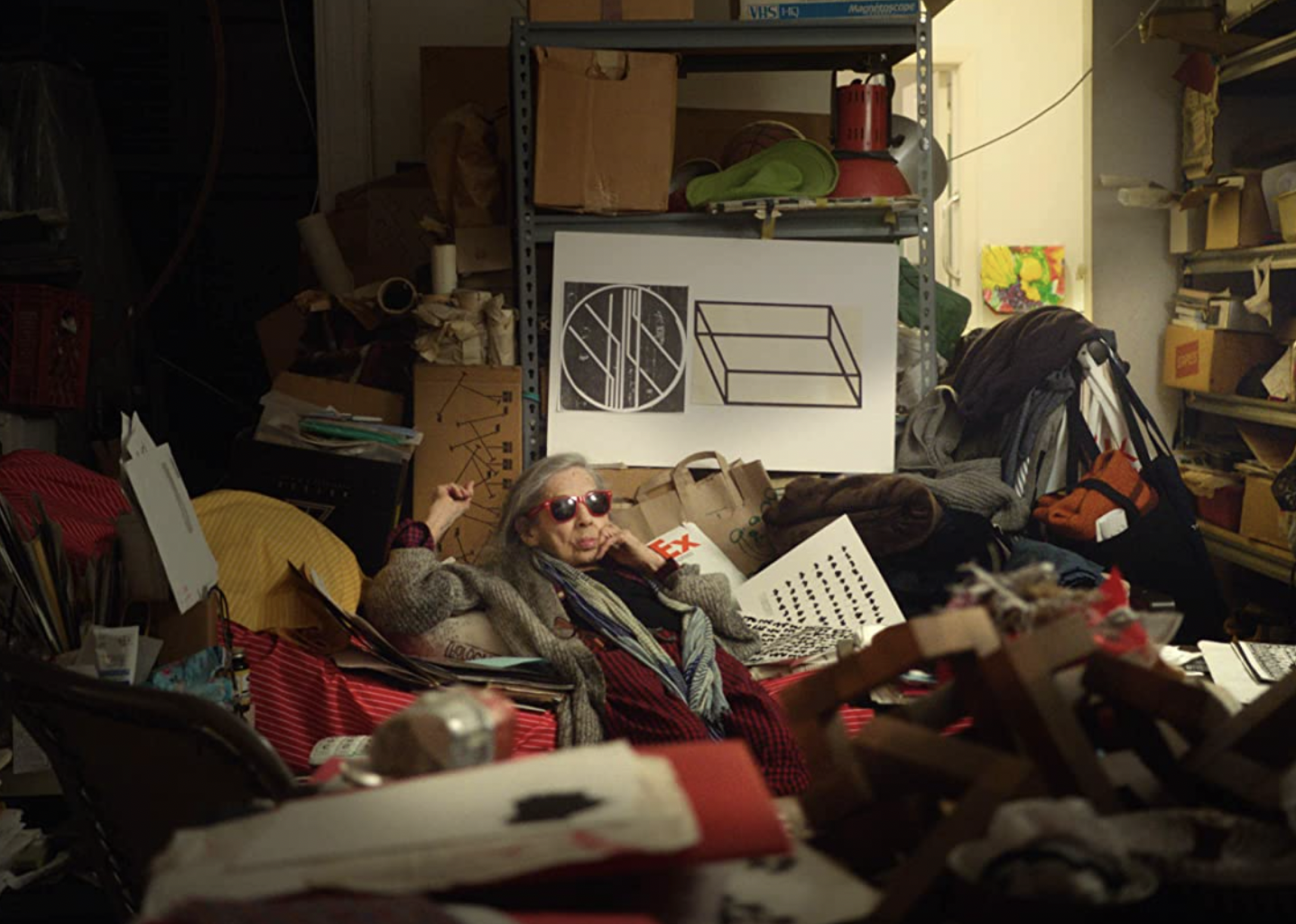 #25. Dreaming Walls: Inside the Chelsea Hotel
- Directors: Maya Duverdier, Amélie van Elmbt
- Metascore: 71
- Runtime: 80 minutes
In "Dreaming Walls: Inside the Chelsea Hotel," the film's directors utilize archival footage and ghostly projected images to tell the story of New York City's iconic Chelsea Hotel. Along the way, they also reveal how a queer bohemian hotspot is now on the cusp of being transformed into a generic boutique hotel.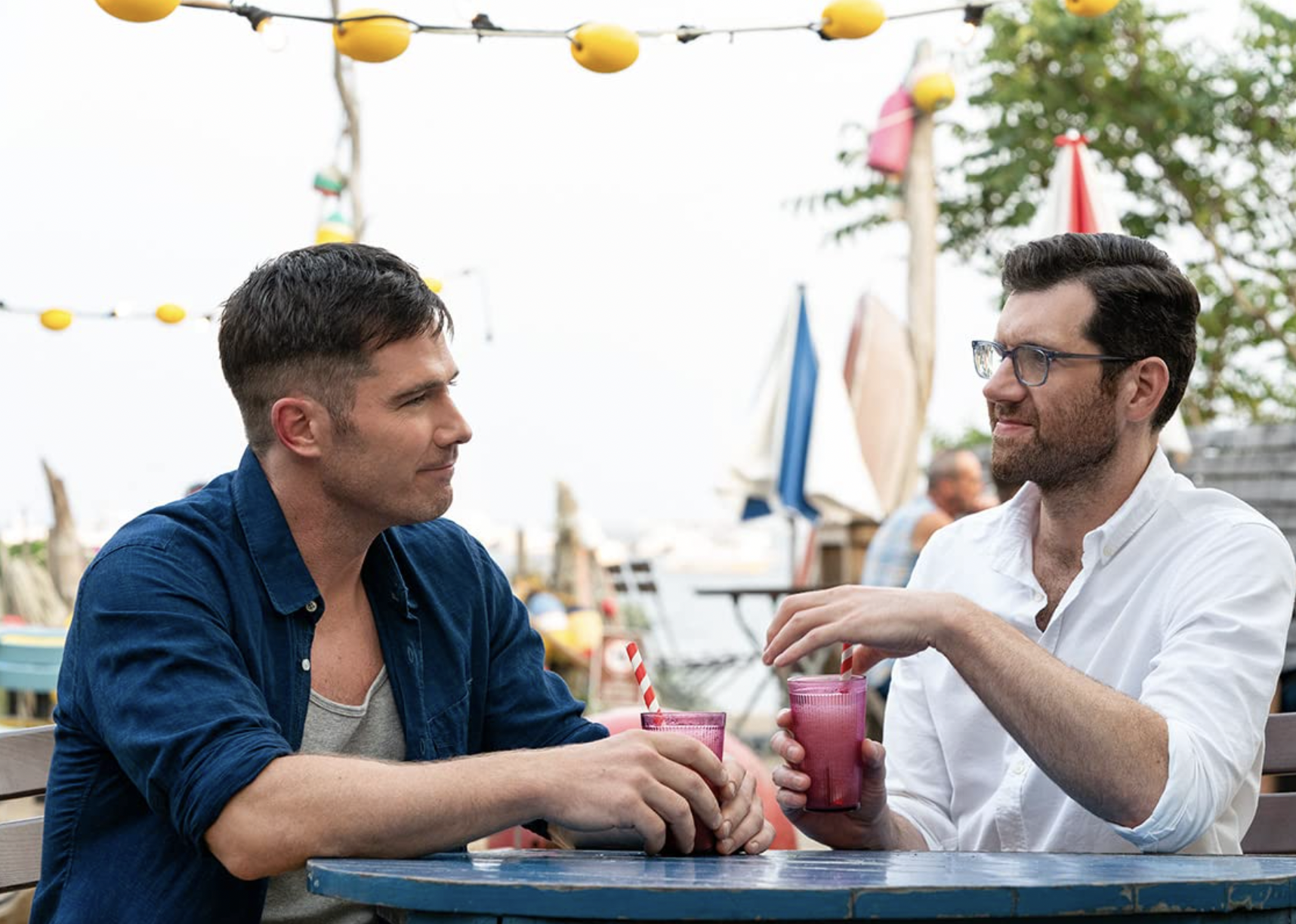 #24. Bros
- Director: Nicholas Stoller
- Metascore: 72
- Runtime: 115 minutes
Billed as one of the first gay romantic comedies from a major studio, "Bros" stars Billy Eichner and Luke Macfarlane as two gay men in Manhattan who fall for one another despite their struggles with commitment. Despite bombing at the box office, which co-star and co-writer Eichner bemoaned online, the movie explores the impact of masculinity on gay culture and makes an admirable push for predominantly LGBTQ+ representation in film, boasting an all-queer cast.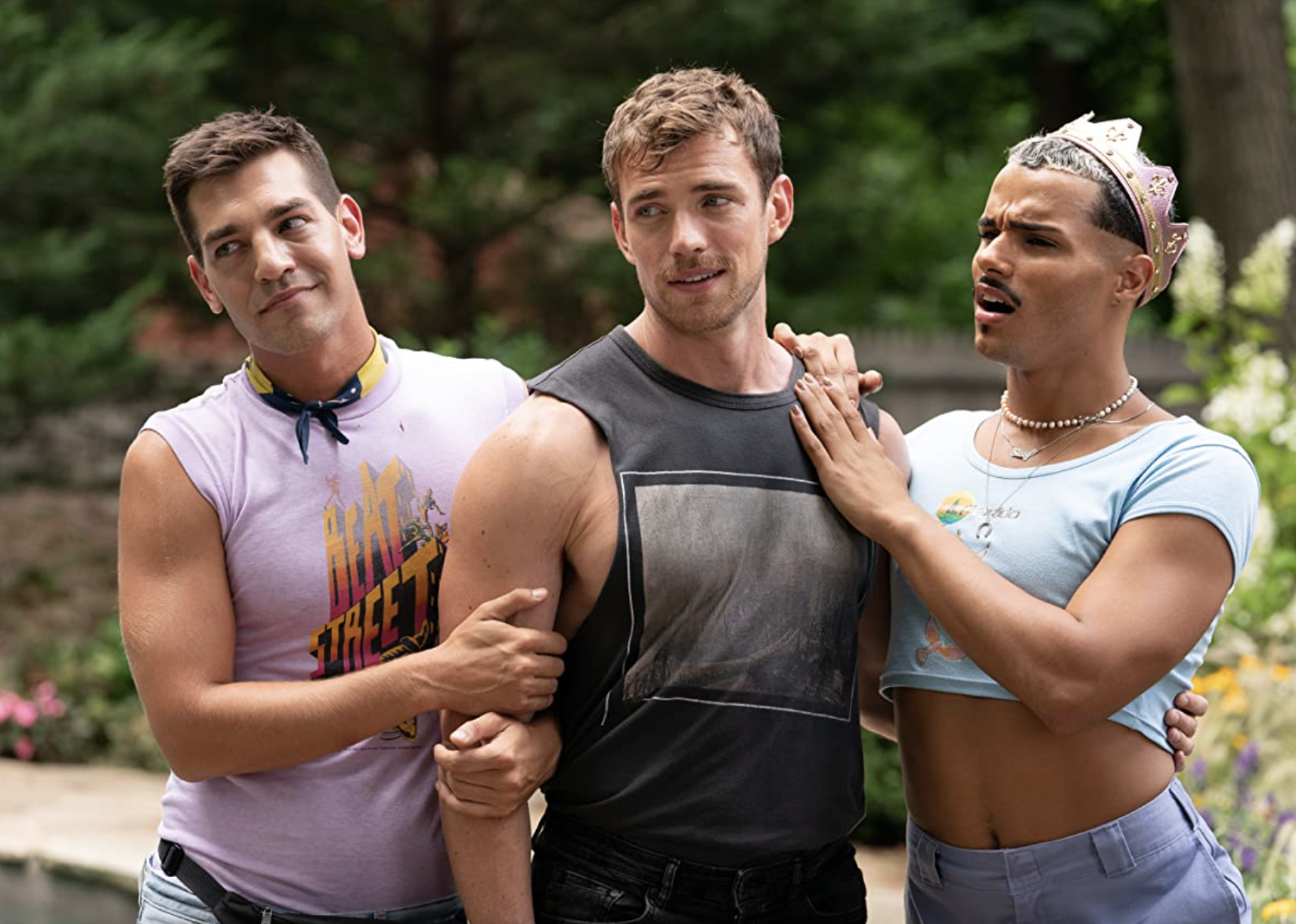 #23. Fire Island
- Director: Andrew Ahn
- Metascore: 72
- Runtime: 105 minutes
This queer Jane Austen retelling grafts the class intrigue and romantic entanglements of "Pride and Prejudice" onto a weekend at the iconic gay vacation destination Fire Island. Joel Kim Booster stars as Noah, a New Yorker who embarks on an unexpected romance with the Mr. Darcy-esque Will (Conrad Ricamora) over the course of a weeklong excursion with friends.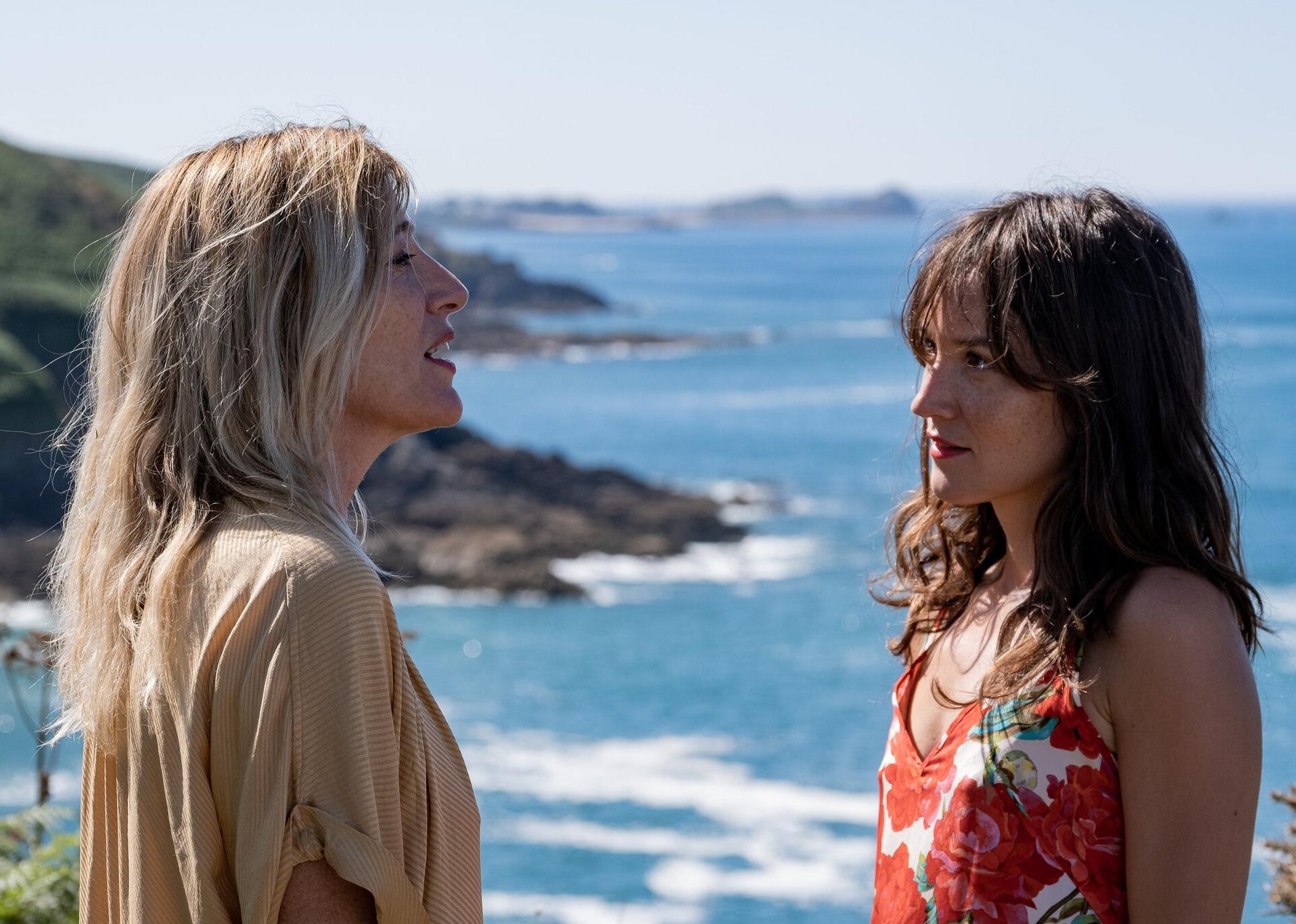 #22. Anaïs in Love
- Director: Charline Bourgeois-Tacquet
- Metascore: 73
- Runtime: 98 minutes
In "Anaïs in Love," the film's titular, free-spirited protagonist begins an affair with an older man (Denis Podalydès) only to find herself also falling for his partner, Emilie (Valeria Bruni Tedeschi). The New York Times' Manohla Dargis praised the movie, writing that it moves "as briskly as its protagonist, with the editing and lively music doing more conspicuous work."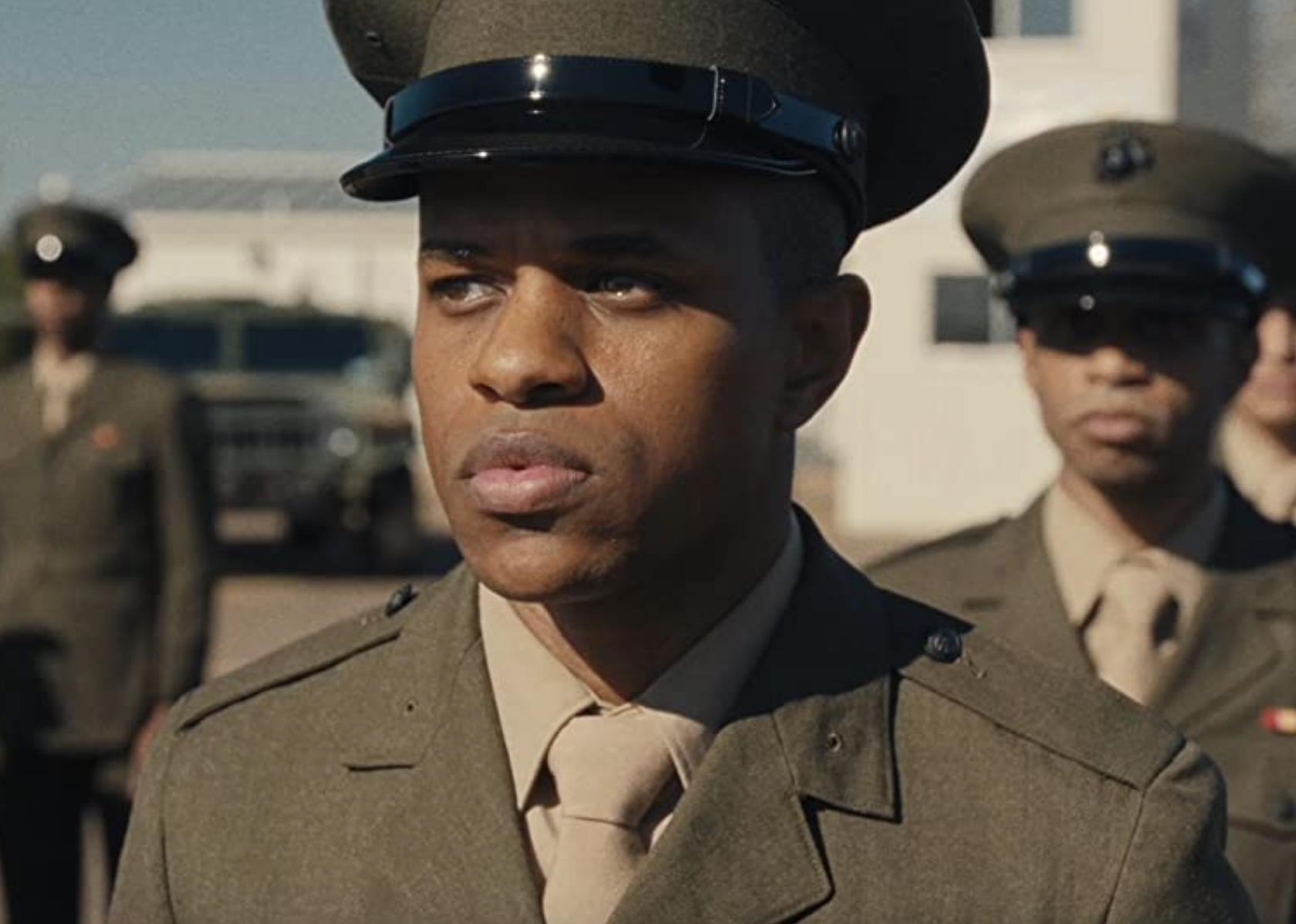 #21. The Inspection
- Director: Elegance Bratton
- Metascore: 73
- Runtime: 95 minutes
Based on director Elegance Bratton's own experiences, "The Inspection" follows a young gay Black man (Jeremy Pope) who enlists in the Marines to avoid homelessness after being rejected by his homophobic mother (Gabrielle Union). Along the way, he faces homophobia within the military but notices its inherent homoeroticism and forms unexpected connections with his fellow recruits. Pope received a 2023 Best Actor Golden Globe nomination for his performance.
#20. Bones and All
- Director: Luca Guadagnino
- Metascore: 74
- Runtime: 131 minutes
Luca Guadagnino's darkly romantic road trip film "Bones and All" follows cannibalistic teenager Maren (Taylor Russell) and fellow "eater" Lee (Timothée Chalamet) as they fall in love while traversing the backroads of Midwestern, Reagan-era America. Lee is suggestively bisexual (or pansexual), adding another layer to the film's exploration of love and desire that falls outside societal norms. The Guardian's Peter Bradshaw gave "Bones and All" a five-star review, writing that it is "startling in its warped romantic idealism."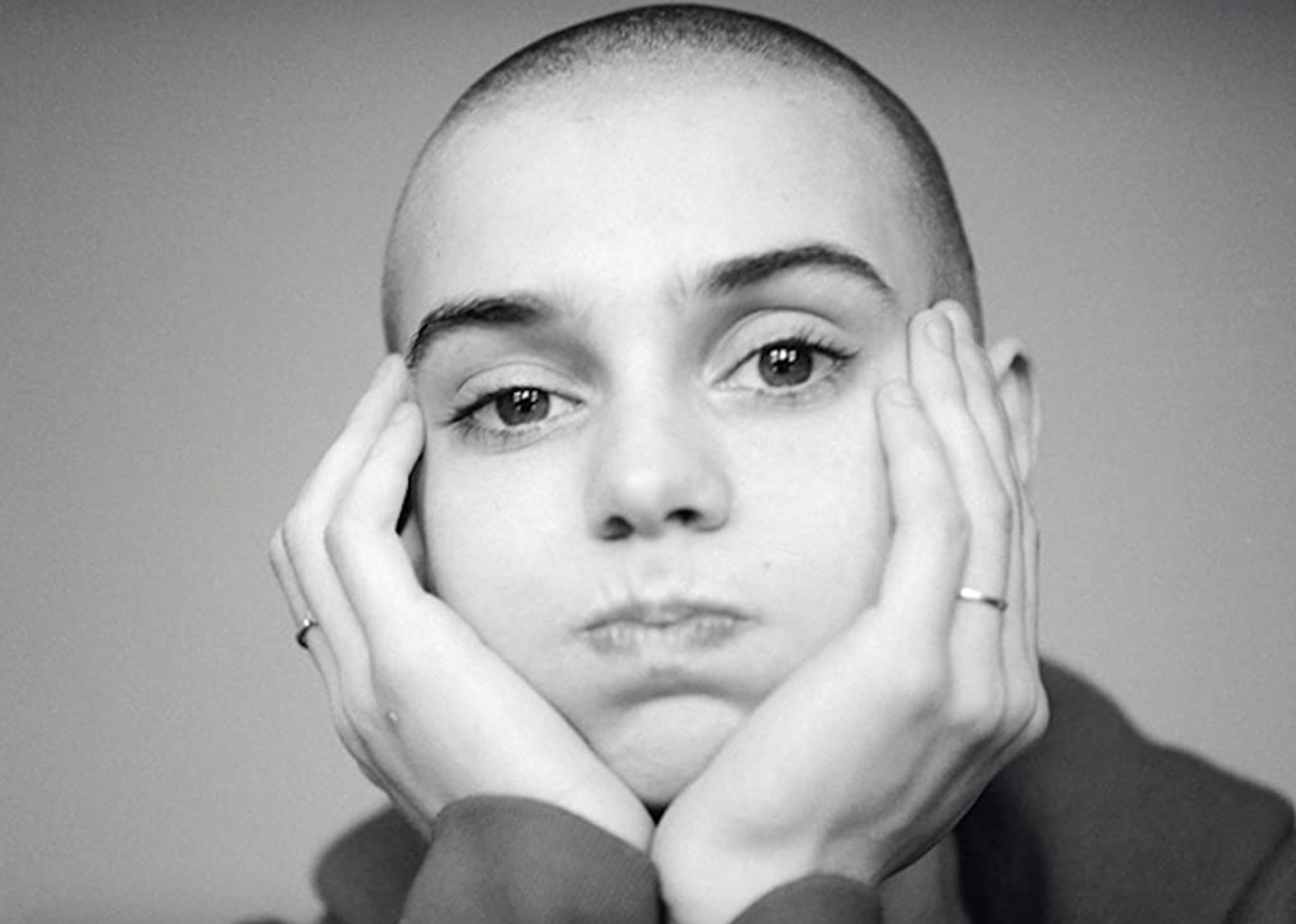 #19. Nothing Compares
- Director: Kathryn Ferguson
- Metascore: 76
- Runtime: 97 minutes
"Nothing Compares" tracks queer Irish singer Sinéad O'Connor's rise to worldwide fame, as well as her exile from mainstream pop due to her outspoken nature and iconoclastic beliefs. The film has been compared to other contemporary documentaries, like "Framing Britney Spears," which seek to reevaluate how misogyny in mass media impacted young female stars in the '90s and early aughts.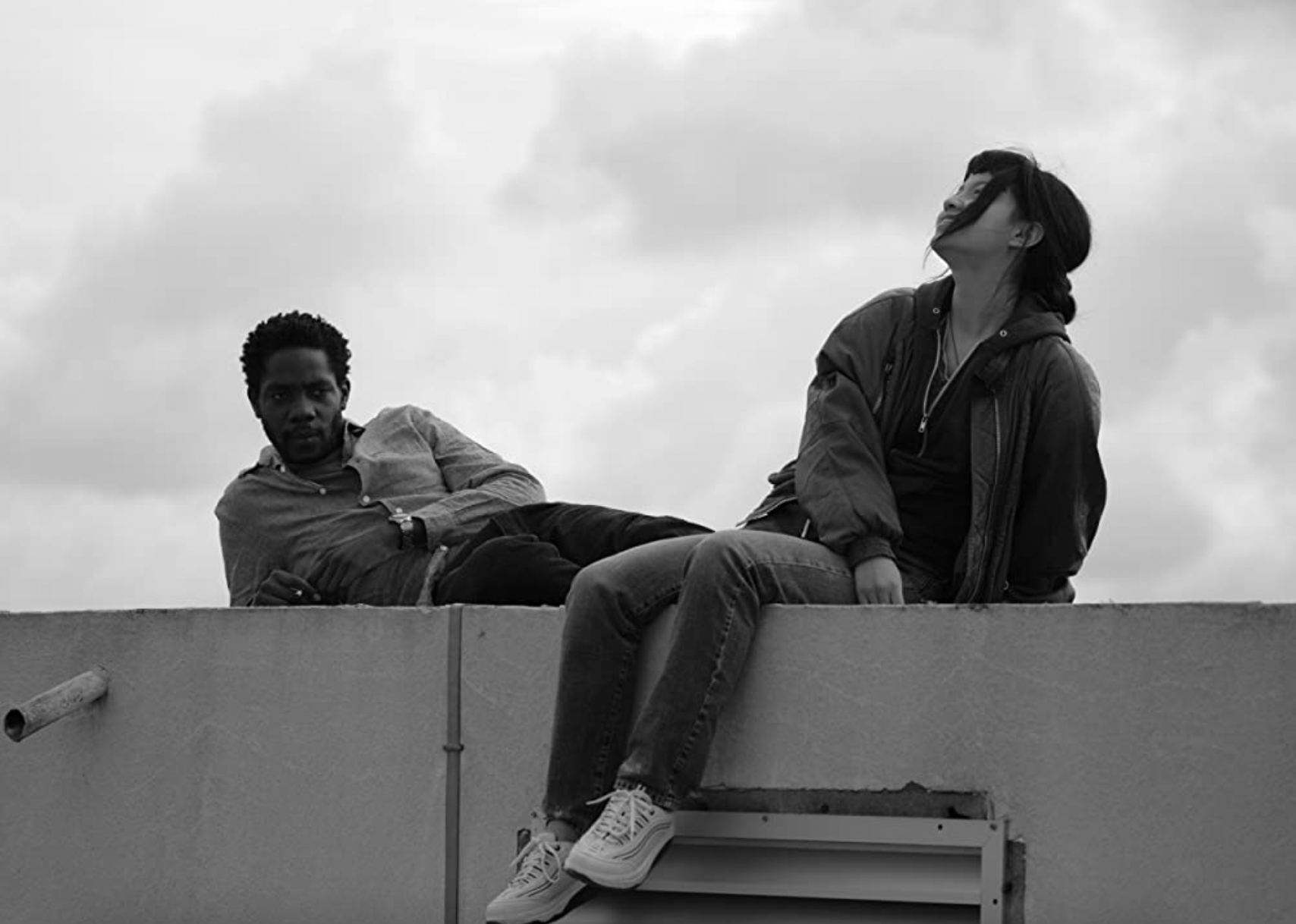 #18. Paris, 13th District
- Director: Jacques Audiard
- Metascore: 76
- Runtime: 105 minutes
In this tale of unconventional millennial love, a young Parisian named Émilie (Lucie Zhang) becomes involved in a "love square" involving two other women, Nora (Noémie Merlant) and Amber (Jehnny Beth), as well as a young man named Camille (Makita Samba). "Paris, 13th District" unfolds in episodic installments, revealing how our four main characters' love lives intersect through anecdotes.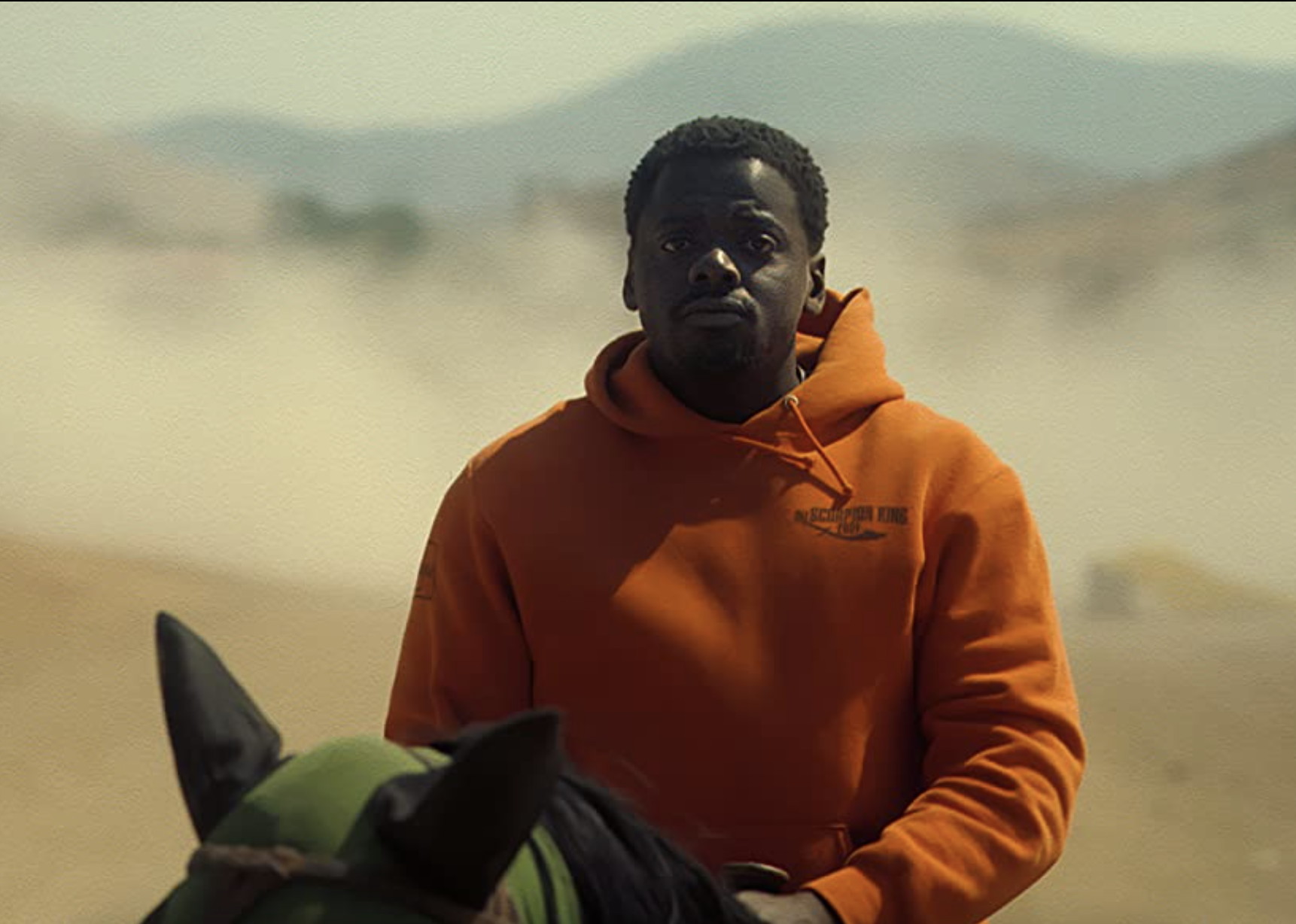 #17. Nope
- Director: Jordan Peele
- Metascore: 77
- Runtime: 130 minutes
Jordan Peele's latest film takes on both UFOs and the culture of spectatorship within Hollywood, incorporating elements from such genres as neo-Westerns, sci-fi, and horror. "Nope" follows horse wrangler OJ (Daniel Kaluuya) and his lesbian sister, Emerald (Keke Palmer), who set out to capture footage of a mysterious alien terrorizing their family ranch and the nearby California desert.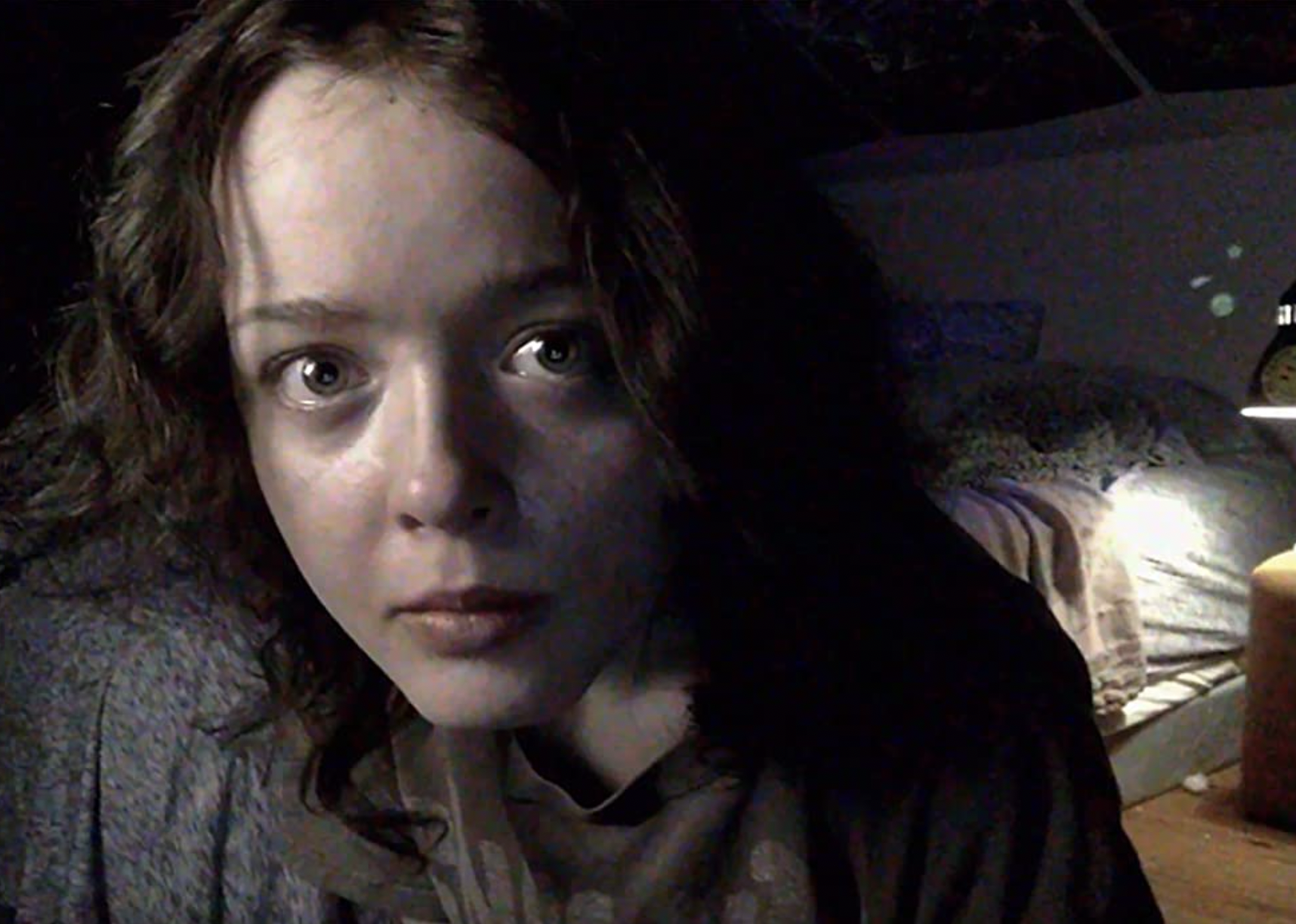 #16. We're All Going to the World's Fair
- Director: Jane Schoenbrun
- Metascore: 78
- Runtime: 86 minutes
In "We're All Going to the World's Fair," lonely teenager Casey (Anna Cobb) becomes immersed in an online role-playing horror game, and the lines between fiction and reality soon begin to blur. Although it's not explicitly stated in the film, director Jane Schoenbrun has confirmed that "World's Fair" contains an allegory for how gender dysphoria and trans coming-of-age narratives are often linked to internet communities. It also draws heavily from a range of internet eras, particularly creepypastas.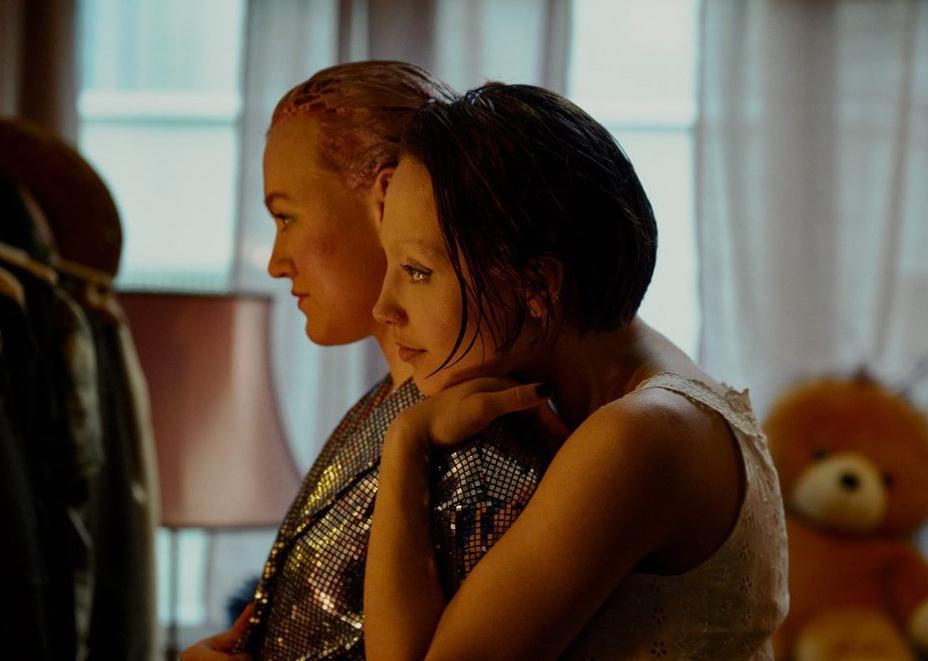 #15. Girl Picture
- Director: Alli Haapasalo
- Metascore: 78
- Runtime: 100 minutes
One of the latest in a long line of teen sex comedies directed by women, "Girl Picture" follows three Finnish teenage girls who attempt to defy their social stations and the persistent darkness of Finnish winter by attending a raunchy party. One storyline centers on a queer girl named Mimmi (Aamu Milonoff), who falls for fellow teen Emma (Linnea Leino) during her unexpected night out. "Girl Picture" premiered at the 2022 Sundance Film Festival, where it won the Audience Award in the World Dramatic Competition category.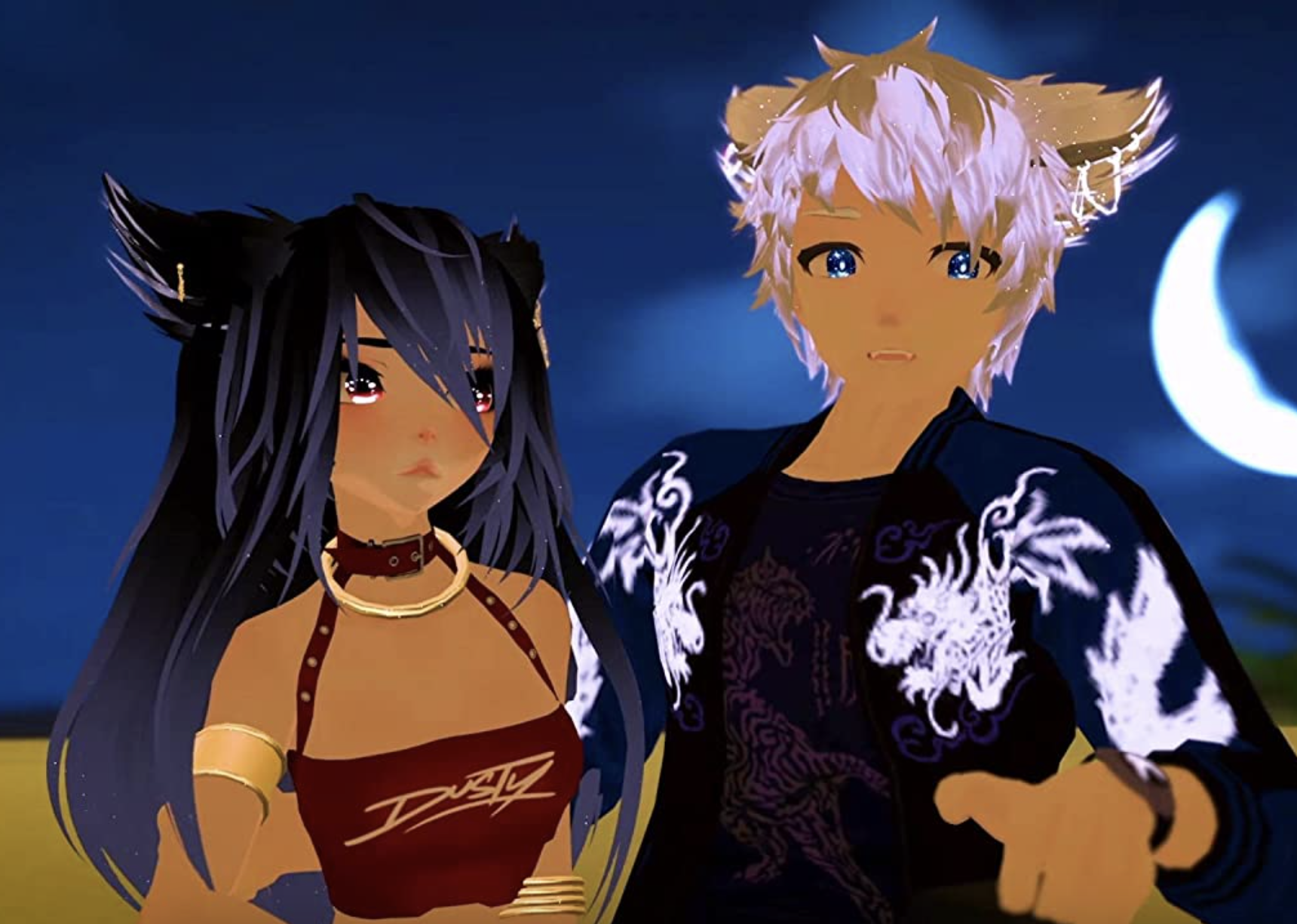 #14. We Met in Virtual Reality
- Director: Joe Hunting
- Metascore: 78
- Runtime: 91 minutes
Filmed entirely inside the world of VR, "We Met in Virtual Reality" follows American Sign Language teacher Jenny, who strives to build a community for deaf and hard of hearing VR chat users, and two couples who met in VR and are preparing to meet up in real life. Throughout the course of the film, director Joe Hunting depicts how such online spaces have always been a haven for marginalized people—including LGBTQ+ people—seeking community and how these spaces could evolve moving forward.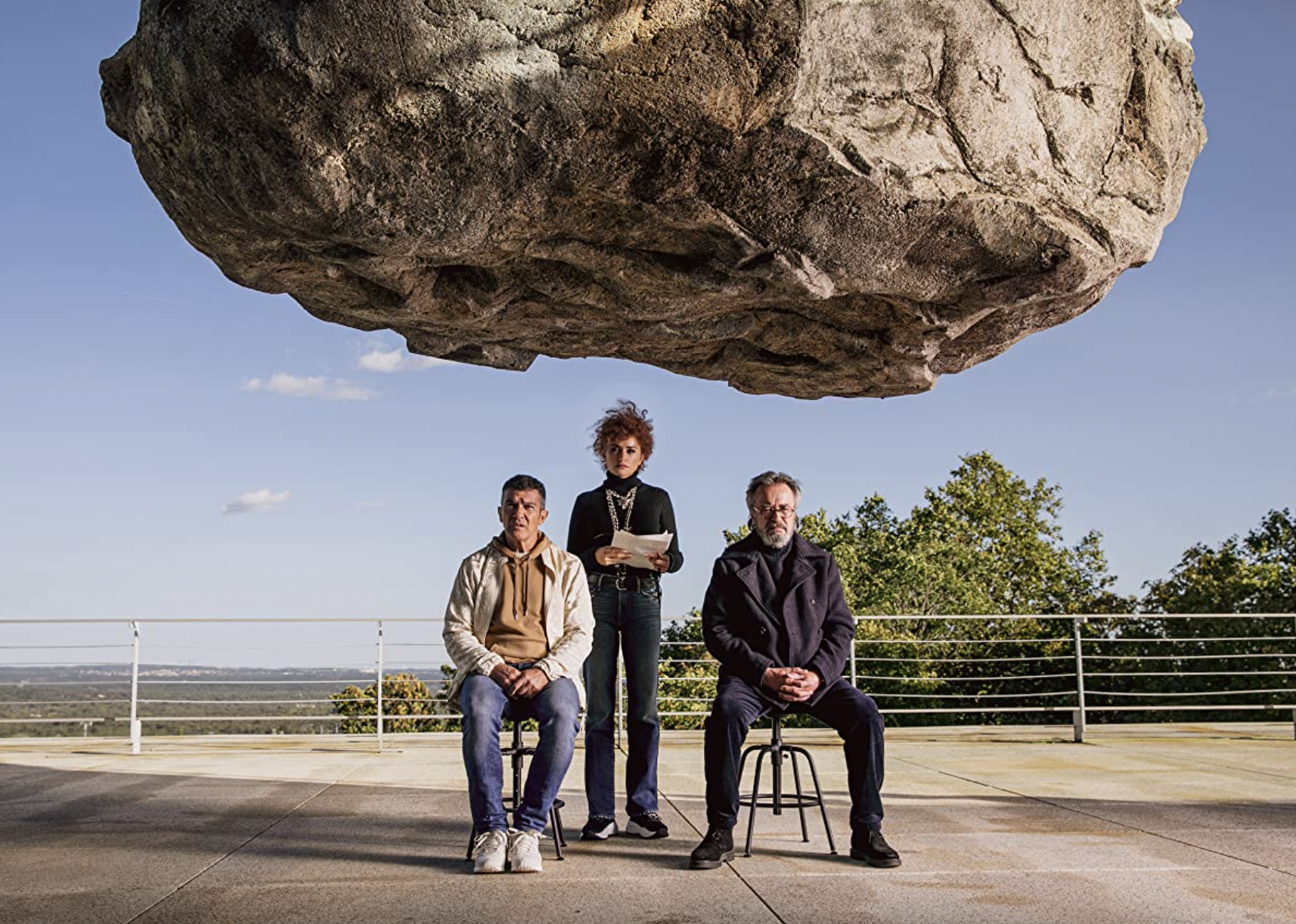 #13. Official Competition
- Directors: Mariano Cohn, Gastón Duprat
- Metascore: 79
- Runtime: 115 minutes
Pedro Almodóvar regulars Antonio Banderas and Pénelope Cruz come together for "Official Competition," a quirky black comedy from Argentine filmmakers Mariano Cohn and Gastón Duprat. In the film, a wealthy pharmaceutical tycoon (José Luis Gómez) decides to finance a great film to leave a greater legacy behind. He hires inscrutable lesbian auteur Lola (Cruz) to adapt a Nobel Prize-winning novel about a sibling rivalry. Still, when she casts two very different co-stars (Banderas and Oscar Martínez), on-set chaos ensues.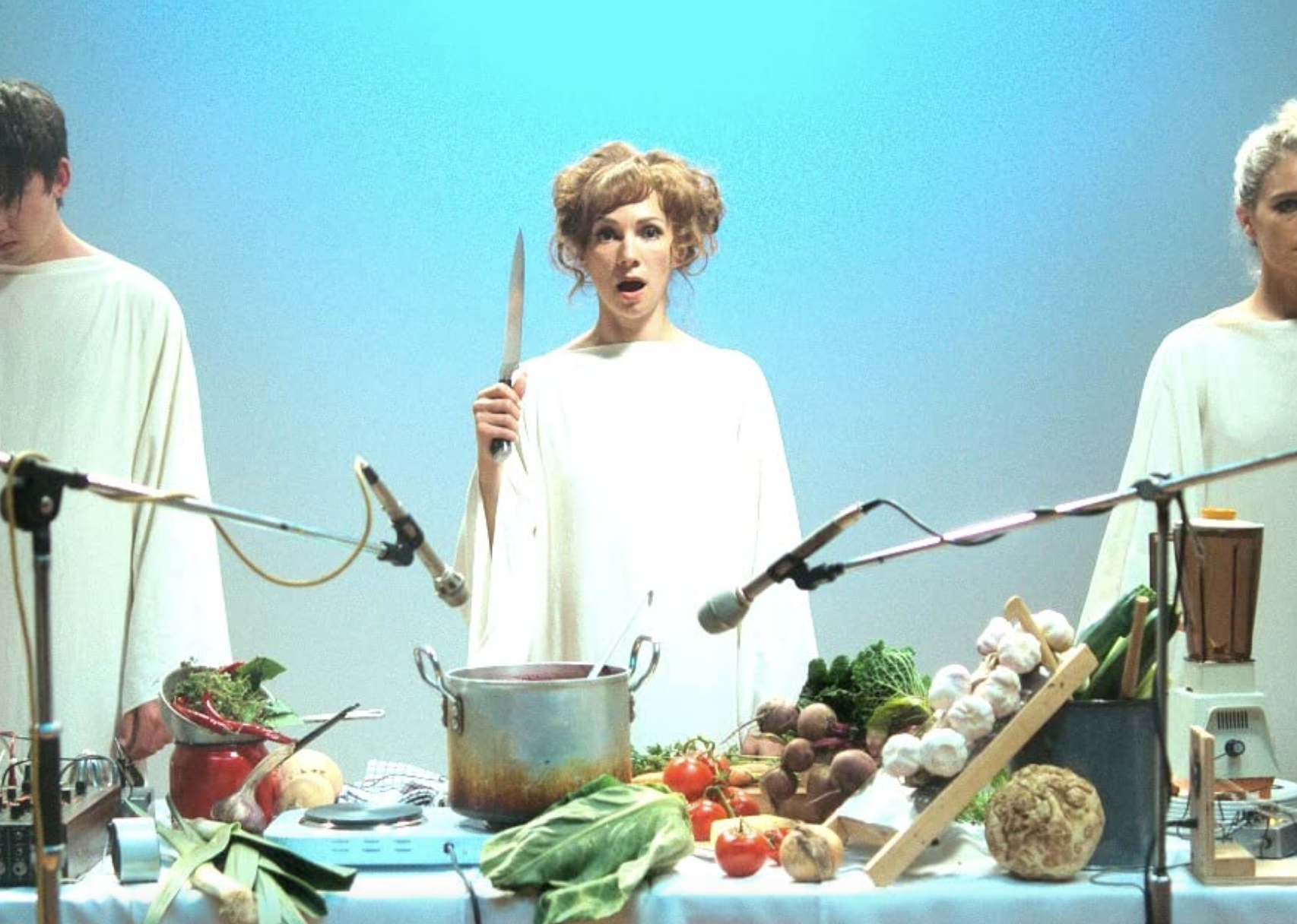 #12. Flux Gourmet
- Director: Peter Strickland
- Metascore: 79
- Runtime: 111 minutes
Set at an institute dedicated to culinary performance, "Flux Gourmet" opens as a journalist with gastrointestinal problems (Makis Papadimitriou) arrives to profile an eccentric, often narcissistic trio of artists known for "sonic catering," or producing strange noises from different foods. Mashable's Jason Adams praised the film, writing of Strickland's direction: "For all his queer, transgressive tendencies there's always been the thump of genuine tenderness slamming beneath these stories' ribcages… His latest, 'Flux Gourmet,' is no different."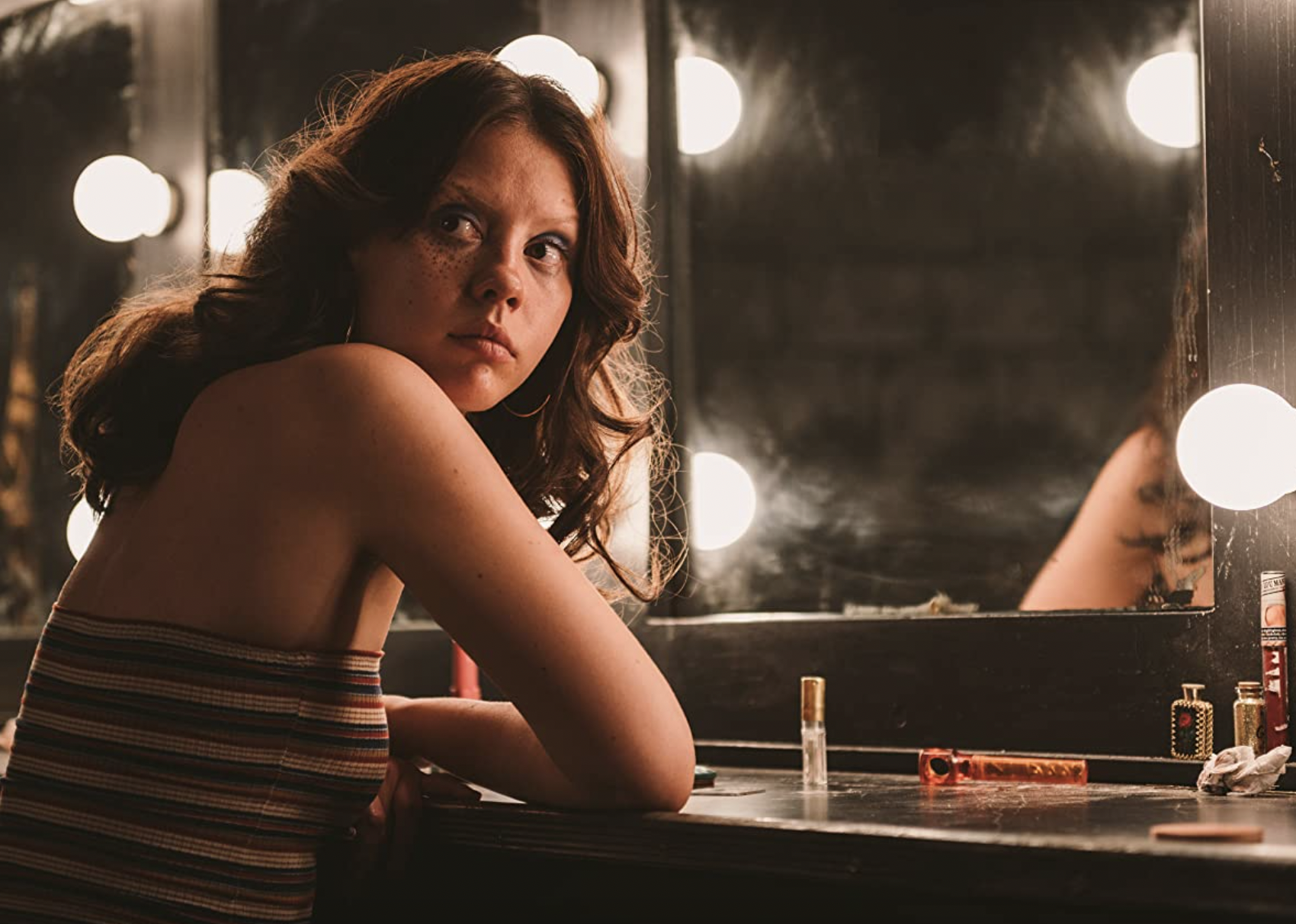 #11. X
- Director: Ti West
- Metascore: 79
- Runtime: 105 minutes
"X" unfurls in the late 1970s as a group of amateur adult filmmakers decide to use a remote Texan farmhouse as a filming location—only to find themselves in an unexpected fight for their lives when the elderly owners discover what they're really up to. While "X" is neither technically nor explicitly queer, Ti West—known for his horror pastiches—uses the movie to tap into how movies teach us to desire and revile others in equal measure.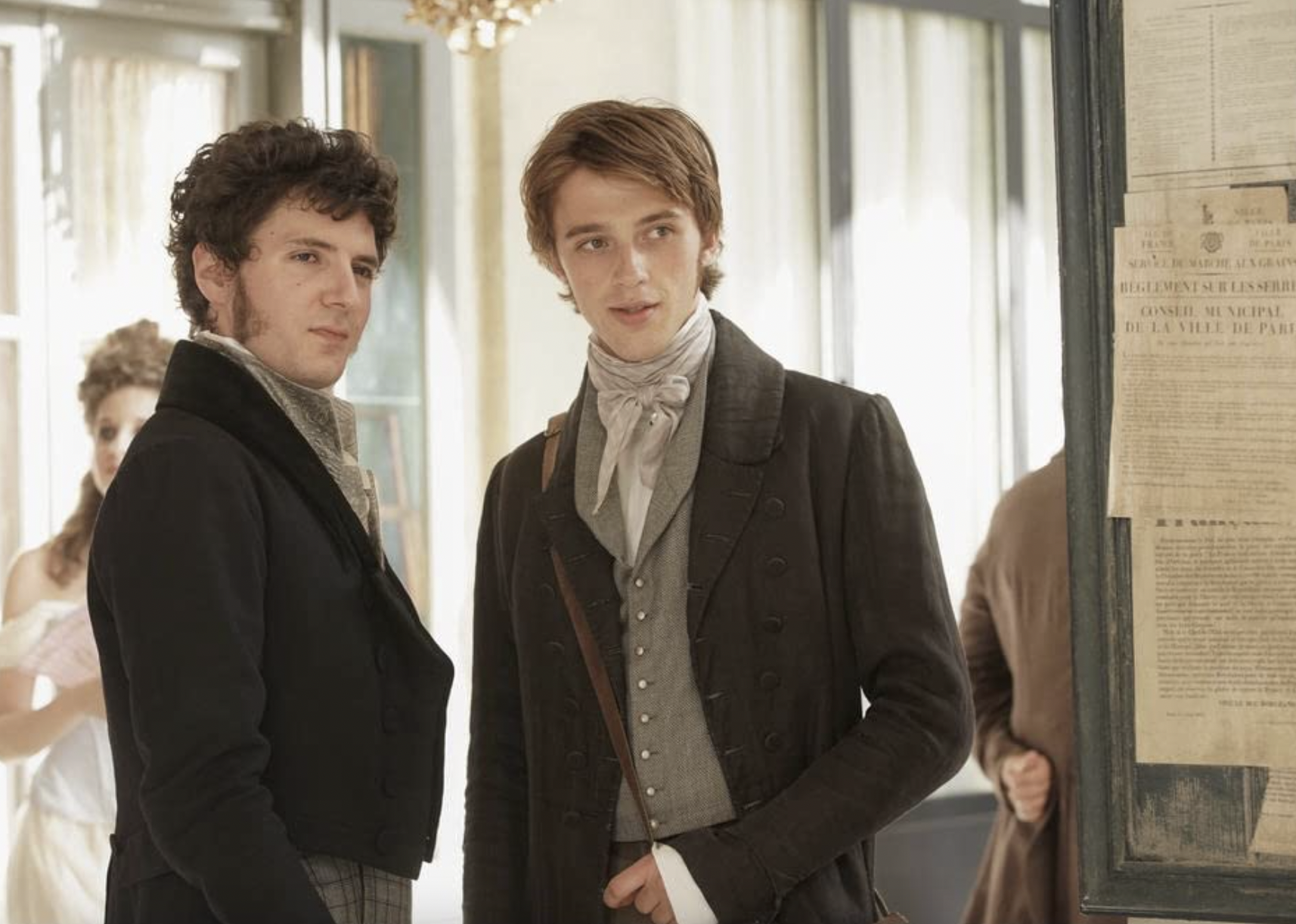 #10. Lost Illusions
- Director: Xavier Giannoli
- Metascore: 81
- Runtime: 149 minutes
"Lost Illusions" is an adaptation of Parts I and II of Honoré de Balzac's "Lost Illusions" trilogy. The story follows 20-year-old poet Lucien (Benjamin Voisin), who moves to 1820s Paris and has his dreams of a respected artistic career dashed when he's forced to write low-brow journalism to make ends meet. Gay filmmaker and actor Xavier Dolan stars as his frenemy, Nathan, with whom Lucien has a fraught, often homoerotic relationship. "Lost Illusions" won seven awards at the 47th César Awards, including Best Film.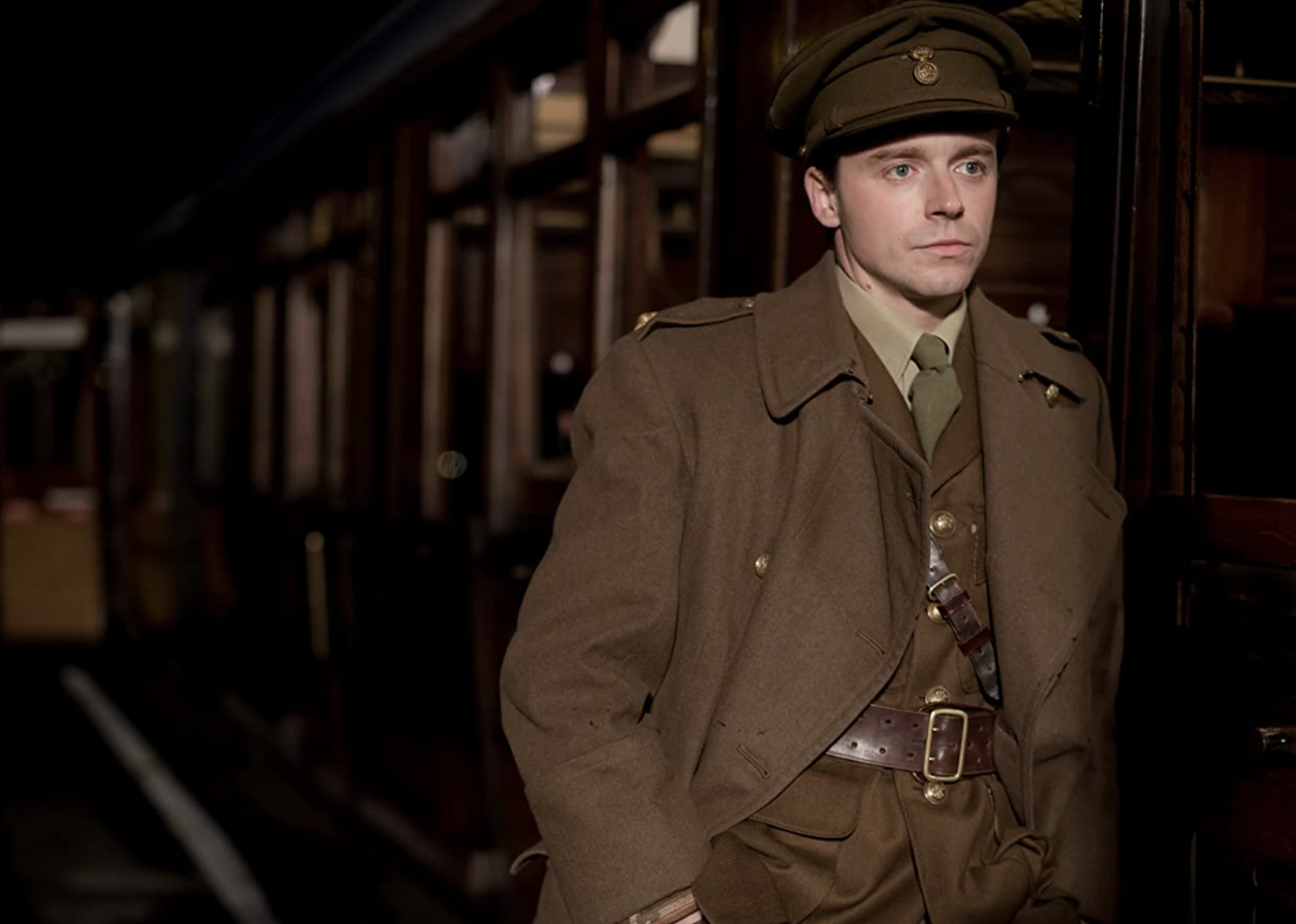 #9. Benediction
- Director: Terence Davies
- Metascore: 81
- Runtime: 137 minutes
"Benediction" tells the true story of Siegfried Sassoon (portrayed by Jack Lowden as a young man and Peter Capaldi as an older man), a semi-closeted gay British poet and soldier who was a vocal critic of World War I. The film also spotlights Siegfried's on-again, off-again romance with composer-actor Ivor Novello (Jeremy Irvine).
#8. Everything Everywhere All at Once
- Directors: Dan Kwan, Daniel Scheinert
- Metascore: 81
- Runtime: 139 minutes
"Everything Everywhere All at Once" follows Evelyn Wang (Michelle Yeoh), a middle-aged Chinese immigrant who suddenly finds herself in the middle of a battle for the future of the multiverse. The big bad turns out to be another version of her queer daughter Joy (Stephanie Hsu), and Evelyn's affirmation of her turns out to be the key to stopping interdimensional destruction. To date, it is indie distributor A24's highest-grossing film ever.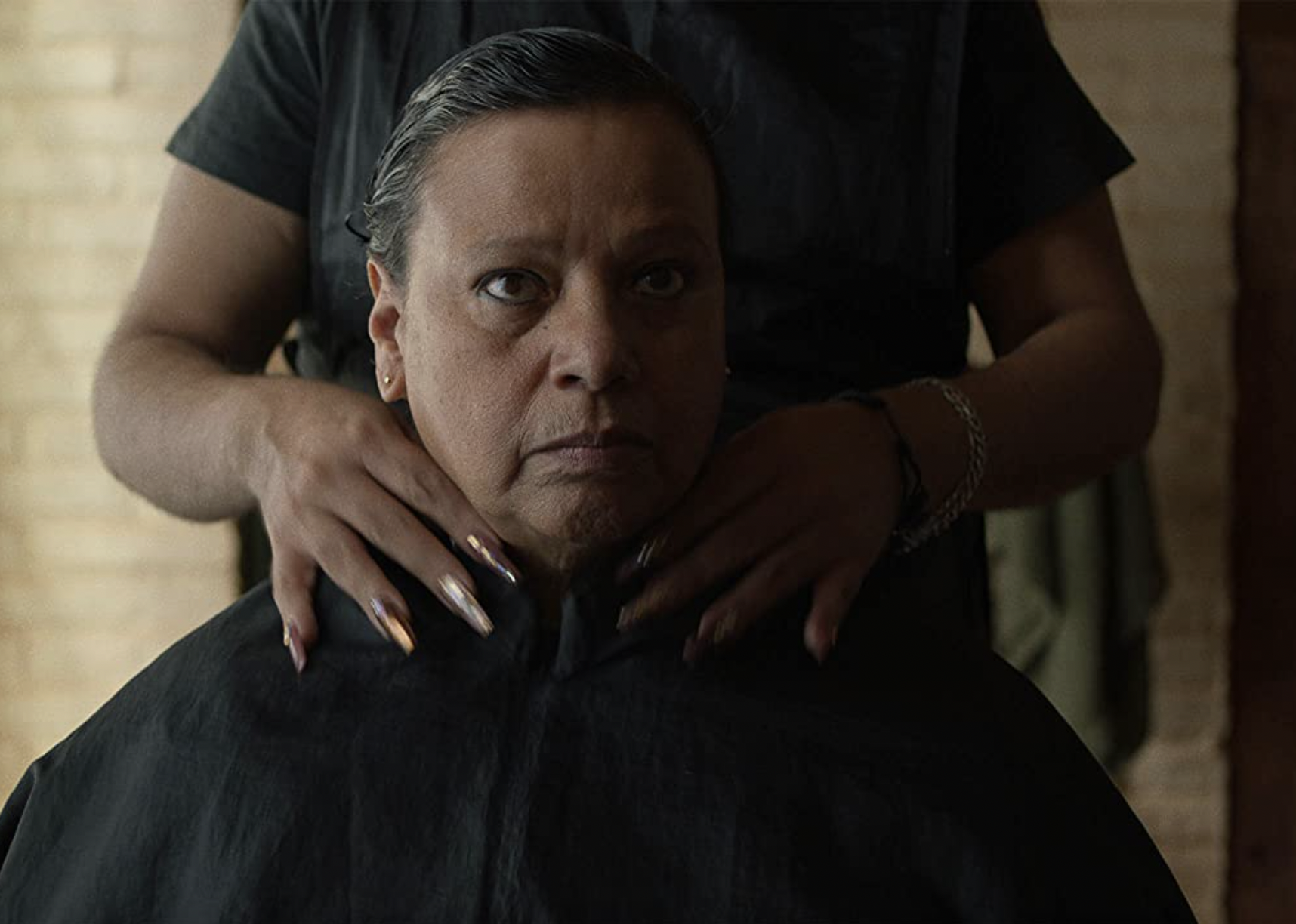 #7. Dos estaciones
- Director: Juan Pablo González
- Metascore: 82
- Runtime: 99 minutes
"Dos Estaciones" ("Two Seasons" in English) follows 50-something entrepreneur María García (Teresa Sánchez), who owns a once-grand tequila factory in Mexico's Jalisco Highlands. After an unexpected flood and plague threaten its existence as one of the last locally owned factories, María fights to protect her family's legacy. Amongst it all, she forms an unexpected, romantically tinged connection with her new financial administrator, Rafaela (Rafaela Fuentes).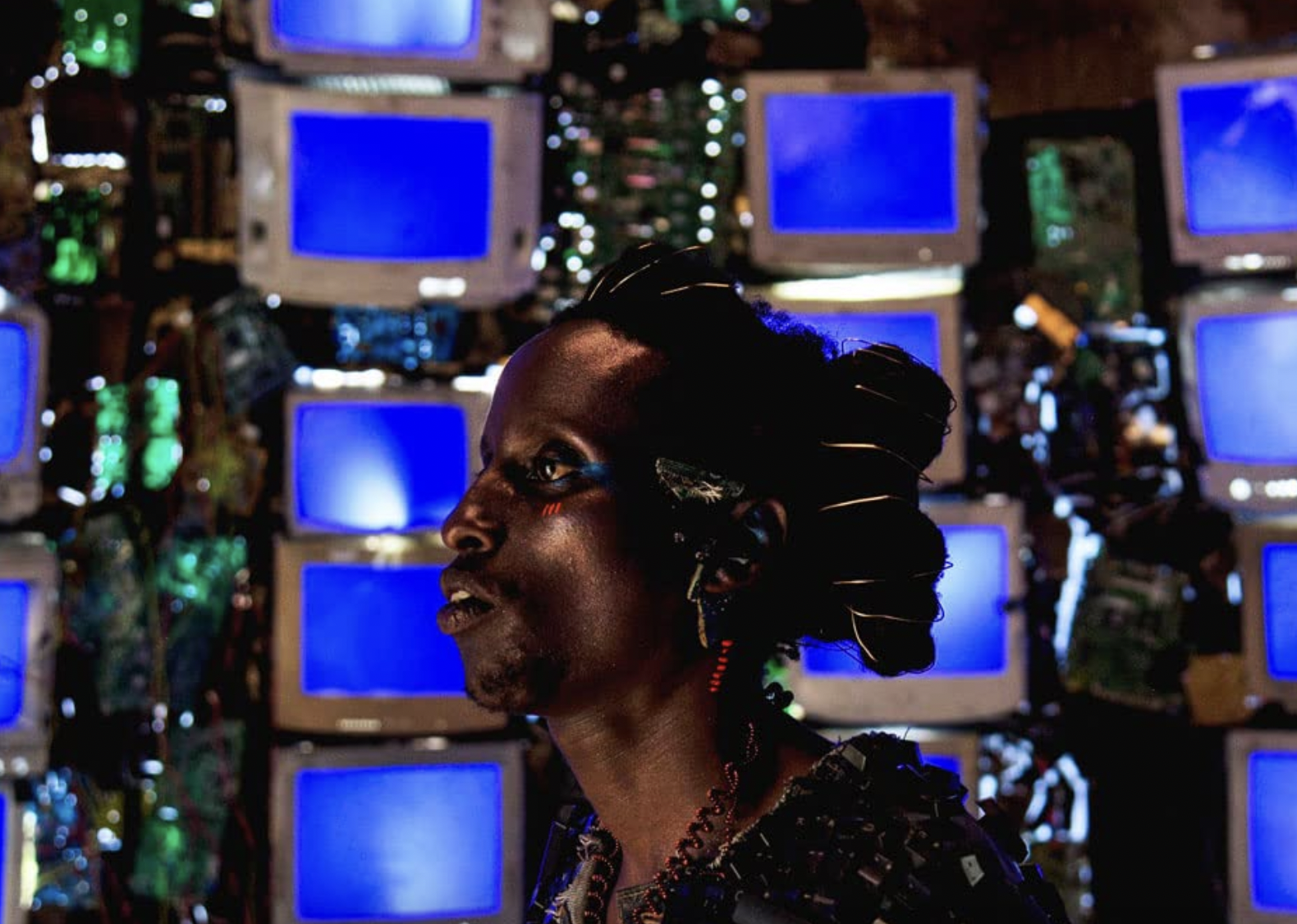 #6. Neptune Frost
- Directors: Anisia Uzeyman, Saul Williams
- Metascore: 83
- Runtime: 105 minutes
Named for a Black soldier who served in the Continental Army during the American Revolution, "Neptune Frost" focuses on the connection between intersex runaway Neptune (played by both Cheryl Isheja and Elvis Ngabo) and coltan miner Matalusa (Bertrand Ninteretse), whose lover leads an anti-colonialist hacker collective. Blending Afrofuturism and musical elements, "Neptune Frost" presents a vibrant, queer tale of resistance and resilience. Original songs for the film were composed by co-director Saul Williams.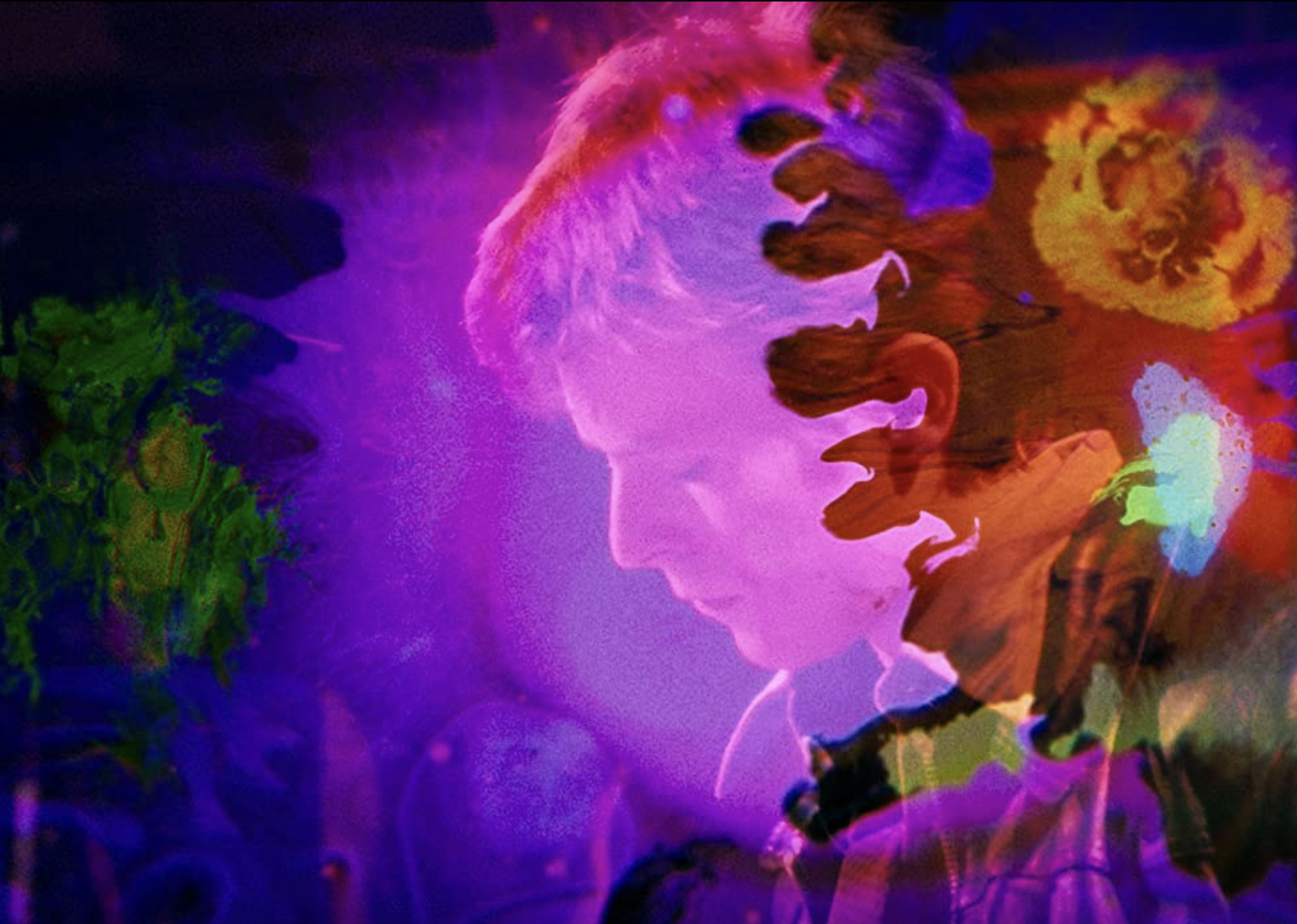 #5. Moonage Daydream
- Director: Brett Morgen
- Metascore: 83
- Runtime: 135 minutes
"Moonage Daydream" chronicles the life and career of iconic rock musician David Bowie, drawing from unreleased footage from Bowie's personal archives, including never-before-seen concert performances. The documentary is the first film officially authorized by the late rocker's estate.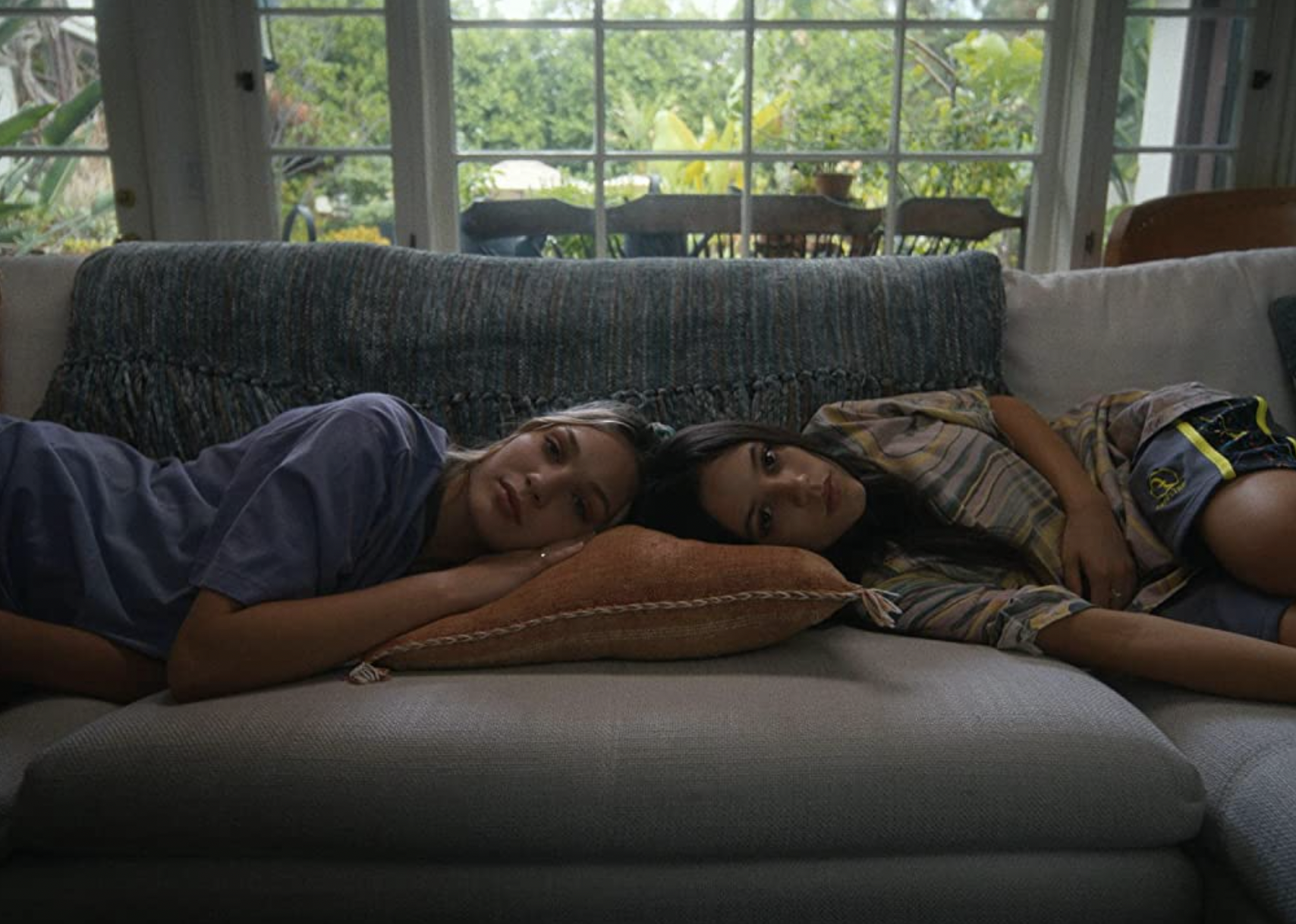 #4. The Fallout
- Director: Megan Park
- Metascore: 84
- Runtime: 96 minutes
After experiencing a mass shooting at her California high school, queer teen Vada Cavell (Jenna Ortega) deals with the emotional trauma of surviving the event. Throughout it all, she becomes romantically attached to her classmate and new friend, Mia (Maddie Ziegler), with whom she shared a hiding place during the shooting. "The Fallout" took home multiple awards at the 2021 SXSW Film Festival, including the Narrative Feature Competition Grand Jury Award and the Audience Award.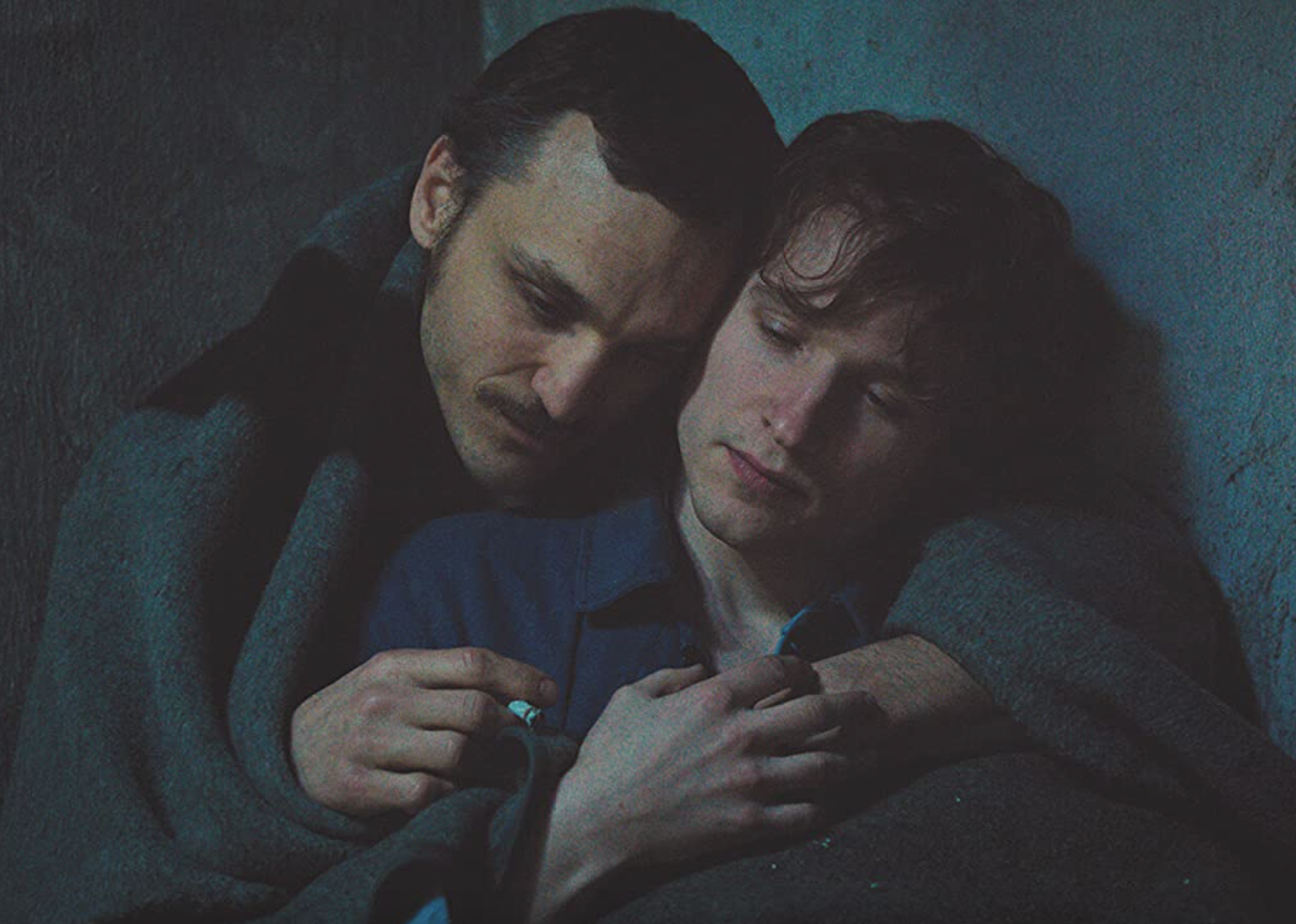 #3. Great Freedom
- Director: Sebastian Meise
- Metascore: 89
- Runtime: 116 minutes
"Great Freedom" is set in post-World War II Germany, where homosexuality is illegal. Over the course of the film, Hans Hoffmann (Franz Rogowski) is imprisoned several times for being gay and eventually forms a romantic relationship with his cellmate, Viktor (Georg Friedrich), who's been convicted of murder. The movie was Austria's official entry in the Best International Feature Film category at the 2022 Oscars.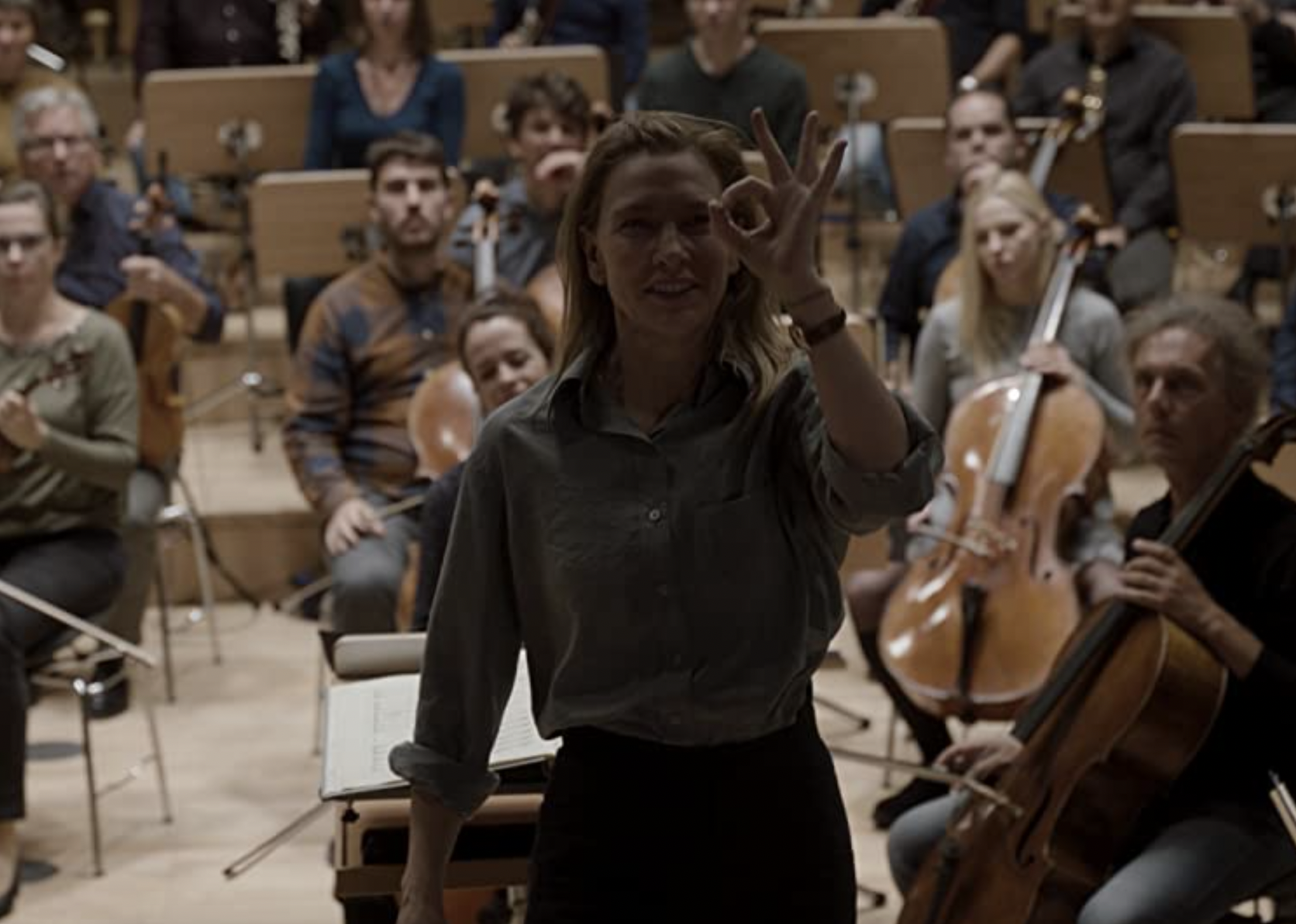 #2. Tár
- Director: Todd Field
- Metascore: 91
- Runtime: 158 minutes
Cate Blanchett gives one of her most memorable performances in Todd Field's "Tár." Set in the classical music world, the film follows its titular protagonist, the renowned composer Lydia Tár (Blanchett), as allegations of exploitation and toxicity from her past surface at the apex of her professional career. The New York Film Critics Circle and Los Angeles Film Critics Association named it their film of the year, and Blanchett won the Best Actress award for her role at the 2022 Venice Film Festival.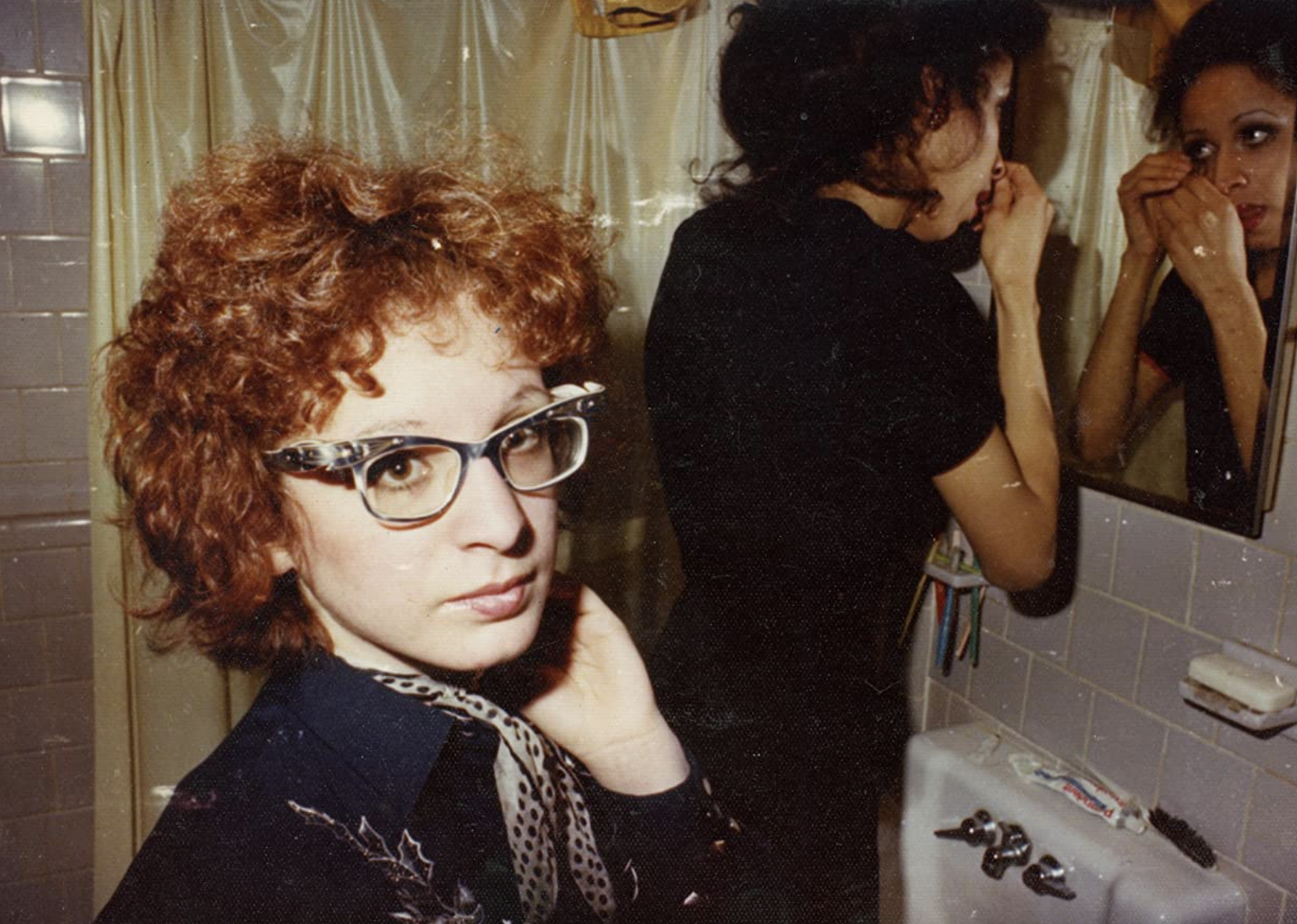 #1. All the Beauty and the Bloodshed
- Director: Laura Poitras
- Metascore: 91
- Runtime: 113 minutes
Using bisexual photographer and activist Nan Goldin's own interviews, art, and slideshows, "All the Beauty and the Bloodshed" chronicles how she worked to take down the Sackler family, the Purdue Pharma owners largely responsible for the wide-reaching U.S. opioid epidemic. The documentary won the Golden Lion for Best Film at the 2022 Venice Film Festival.