Entering the one-room sake brewery requires an act of ablution.
It's similar to venturing into a sacred space, to ensure that you aren't carrying any contaminants in with you. You then change your shoes, so that no dirt crosses the threshold, and you cover your hair.
But if you've eaten nattō, a type of fermented soybean, the brew master will deny you entry — no exceptions — and stands guard at the door as he inquires after your recent food history.
Nattō is enough to ruin the sake, explained Yuki Kobayashi, the company's president.  
"We have to grow good bacteria in here. But then this nattō, though, has its own bacteria, and it kills it. It actually destroys our brewery if somebody just eats it, or touches it and comes in," Kobayashi added.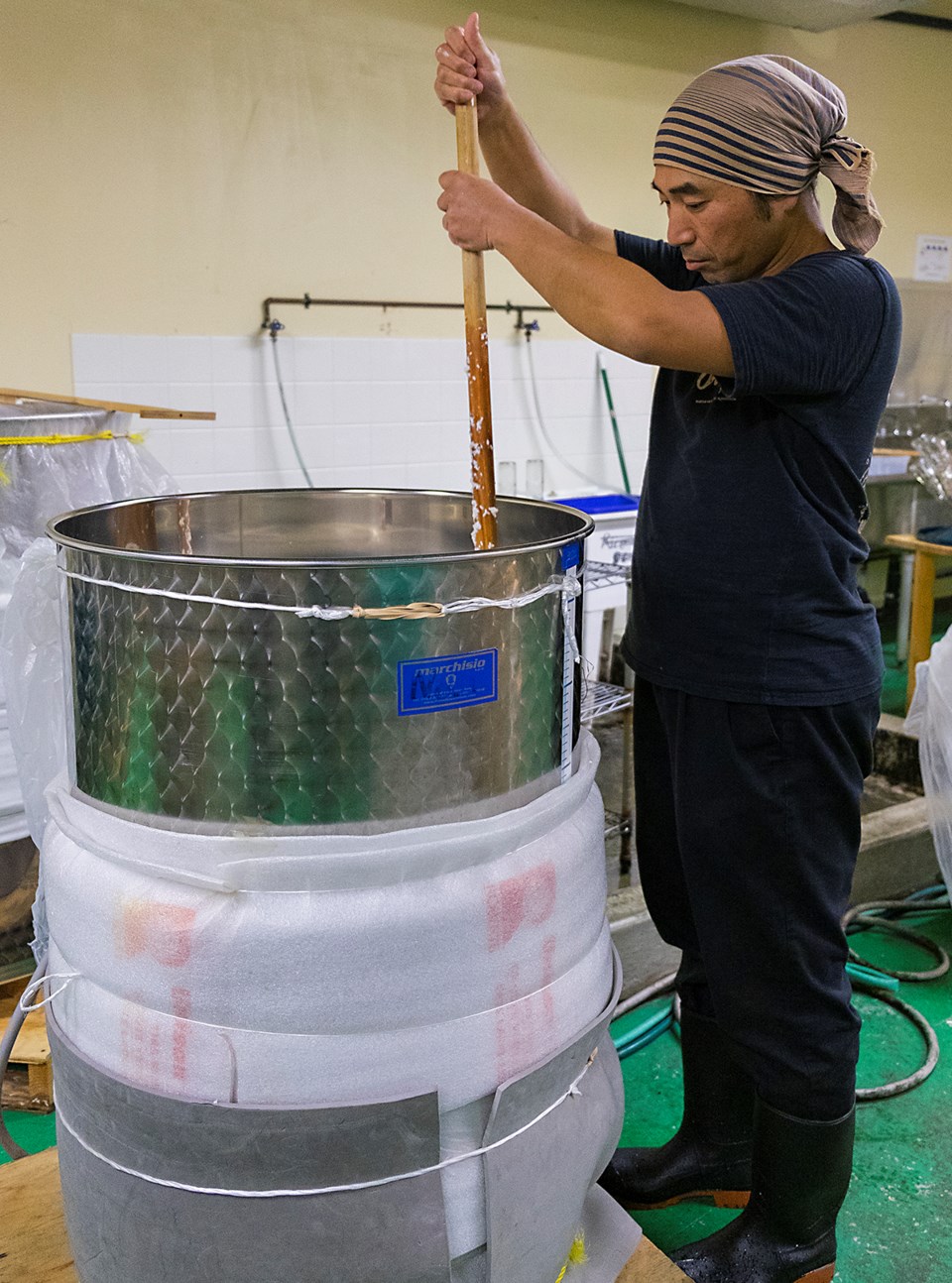 Everything at YK3 Sake is done by hand — including the bottling — by Yoshiaki Kasugai, a certified master sake brewer or toji with over two decades of experience. It's a true small-batch production.
In Canada, the sake market is relatively niche, Kobayshi explained, with only two other breweries in the country — in Vancouver and Toronto.
Kobayashi knew that starting a sake brewery wouldn't be particularly lucrative, but that didn't stop her from taking over another sake brewing company in Richmond. 
"I just wanted to do it," said Kobayashi, who has continued working as an accountant while running YK3.
In September 2013, she partnered with Yoshi Kawamura — who splits his time between Japan and New Zealand, where he owns another sake brewery— and Kasugai. Their brewery, YK3 Sake, is named for the three's shared initials.
The company now produces a wide range of rice wines. These include two award-winning sakes: traditional, medium-bodied Yu Junmai and Yu Junmai-all-koji. The latter is a full-bodied sake made with 100-per-cent rice koji that, said Kobayashi, becomes sweeter as it's aged, resembling a sherry. 
With junmai sakes, the only ingredients are rice, water, yeast and koji. Nothing else is added.
YK3's lineup also includes a new collaboration with local craft brewery Fuggles and Warlock, and the company stocks shelves across Canada and Japan.
Kasugai, the brew master, came to Canada in 2007 specifically to work with Nipro Brewery, the business that Kobayashi and her partners bought out to launch YK3. It was important to Kobayashi to bring the toji along when they took over the brewery.
Stepping into the brewery, one is immediately met with the small rice-washing station, the wooden fune shibori (inside of which rice is pressed in a cloth bag after fermentation) and the steel vats that contain the precious sake in various stages of fermentation.
There's only one 37-kilogram steel drum to steam the rice, compared to steamers found in Japan that can hold up to 1,000 kilograms. Here, the rice is separated into layers using wooden trays that look like large versions of those typically used serving dim sum.
With a small machine, said Kobayashi, the toji often has to steam five batches of rice in a day — and he relies on his nose to tell him when the rice is ready.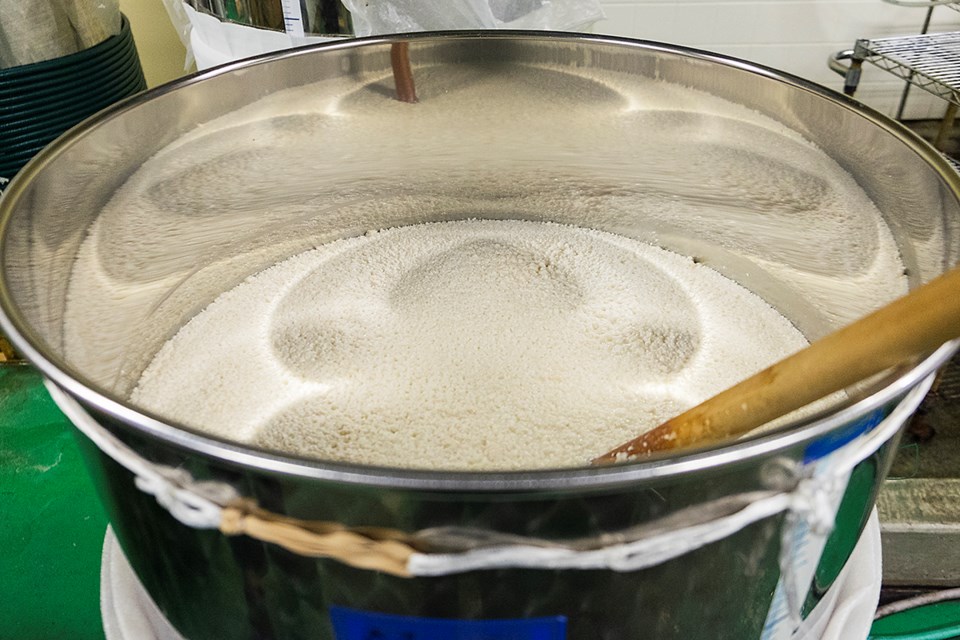 A vital part of any sake-making facility is the kojimuro, the room where they make koji — a malted rice created using an innocuous mold called aspergillus oryzae, plus yeast and water. Without koji, sake doesn't exist.
While facilities in Japan may have large, cedar-lined spaces, at YK3 the kojimuro is a small storage room off the main brewery area, with hardwood floors and a lone table. In this room, temperature is tightly controlled, kept over 30 degrees Celcius, in order to produce the humid and muggy conditions (which you can feel even standing in the doorway) necessary to cultivate the saccharine rice.
That process takes about two days, said Kobayashi, and during this time Kasugai has to carefully tend and check on the fermenting rice every three hours, sometimes staying at the brewery overnight.
Kasugai's presence, said Kobayashi, is something that helps YK3 stand out against its competition.
Sake has a long history, but wasn't as popular when he started in the industry, said Kasugai, speaking Japanese with Kobayashi translating. He explained that he was inspired to study as a brew master to help promote and preserve Japanese culture.
Kasugai honed his craft in Nagano prefecture in Japan, where he was certified as a professional sake maker.
It's quite rare to have that certification outside of Japan, Kobayashi said, as most micro-sake breweries in North America employ either a local person who travelled to Japan to learn the trade, or they brought someone over from Japan to help as they got started.
"But luckily for me, I have (Kasugai) here," Kobayashi said.
After the koji is made, it's fermented with the steamed rice for around 23 days, and then pressed to produce sake, said Kobayashi. Once bottled, all of the wines except for one, called Yu Nama Genshu (which has a soft, fresh taste and fruity aromas), are pasteurized.
Another thing that gives YK3 an edge, said Kobayashi, is the variety of sakes they offer, unlike traditional breweries in Japan that produce only one or two types.
YK3 features a few locally-inspired sakes: one, a berry sake, is brewed with fresh Richmond fruits like cranberries or blueberries; and a new rice wine which launched this past summer.
YK3's Hou No Shizuku, a dry-hopped Yuzo sake, is the result of a collaboration between the brewery and Fuggles and Warlock, located just around the corner. It's made with hops from the craft brewery, and produces a light, citrusy, drinkable rice wine, which Kobayashi said would be a good introduction to sake for those unfamiliar with it.
For Kasugai, the opportunity for creativity has been enjoyable.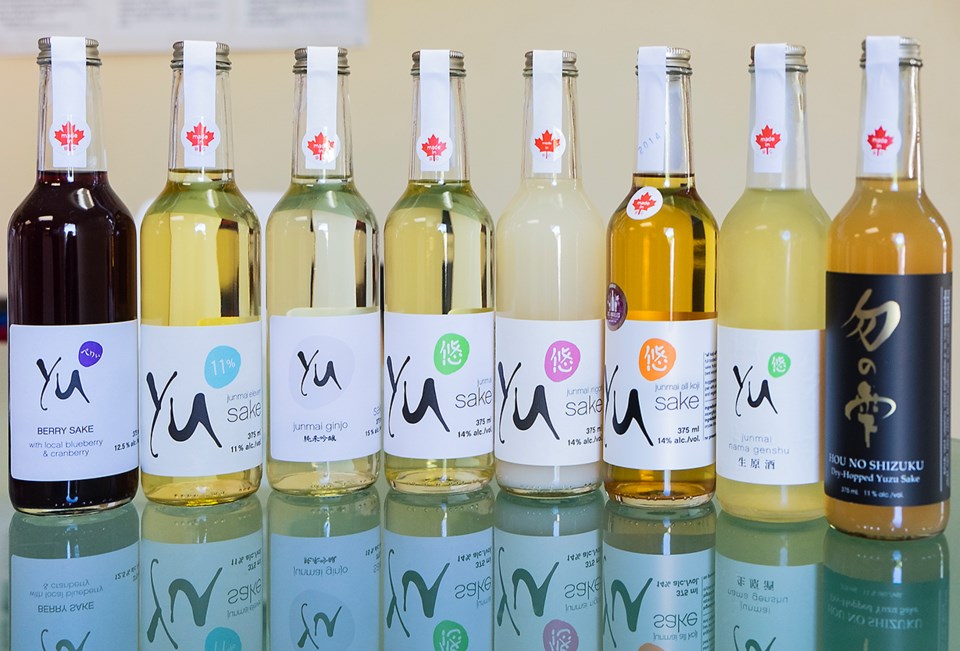 "I'm always interested in making more unique products, but in Japan it's quite restricted," said Kasugai. "I thought about hopped sake when I was working in Japan, but wasn't allowed to make that (there)."
YK3 is located in the Ironwood area in southeastern Richmond, where Steveston Highway is all that separates rows of townhouses from farmland.
"I think it's a good place to make (sake), with the temperature and the environment. There's lots of trees and the Fraser River," Kobayashi said. "It's a very good climate. It's just (a good) environment to brew sake."
The location was specially chosen, as the water quality is well-suited to sake-making, Kasugai explained.
"I worked in sake breweries in Nagano, and the water quality here is very similar to Nagano. It's very suitable for sake-making," said Kasugai, adding that it has to do with the hardness and softness of the water.
YK3's sake can be found at Liquor Town on No. 2 Road and at Lulu Island Liquor Store, as well as private liquor stores throughout Vancouver. For a full list of the stores that stock YK3, visit YK3Sake.com/Shop-Information.