The Olympic museum at the Richmond Oval held its first ever adults-only night Saturday, featuring craft beer from local breweries in Richmond, Delta New West and Surrey.
Guests came from all over the Lower Mainland to enjoy a games-filled night with unlimited refills from breweries represented along the new BC Ale Trail.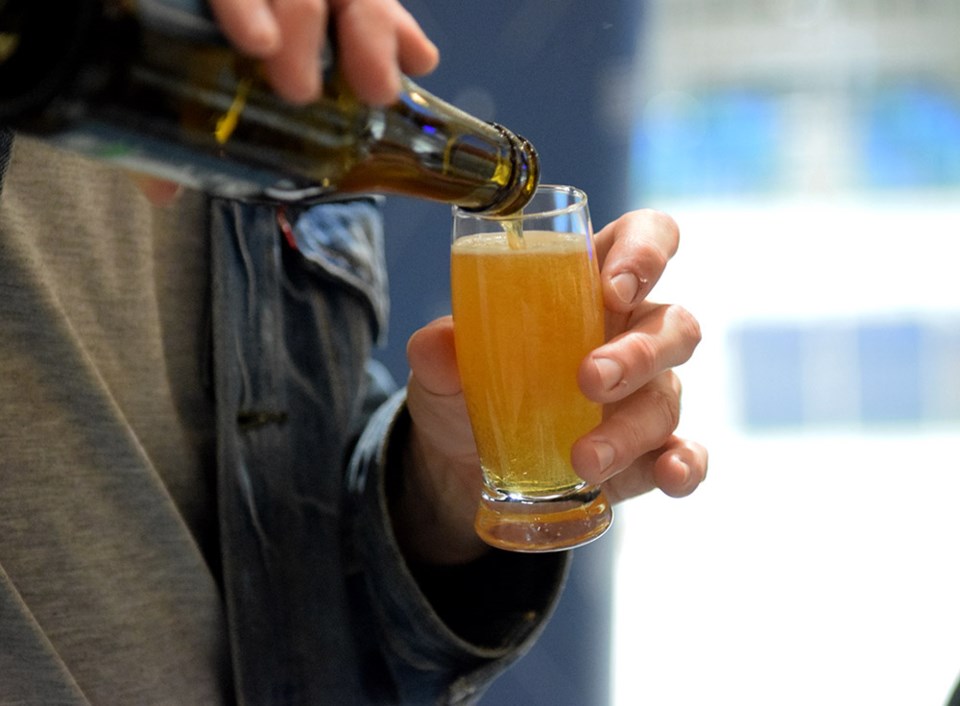 "The museum highlights the Olympic movement and Richmond's legacy of the games, which we want to show off," said Kristina MacDonald, the museum's program manager.
"Working with our counterparts in the craft beer industry is a great way to put on a celebration where people can have fun and see the museum for the first time."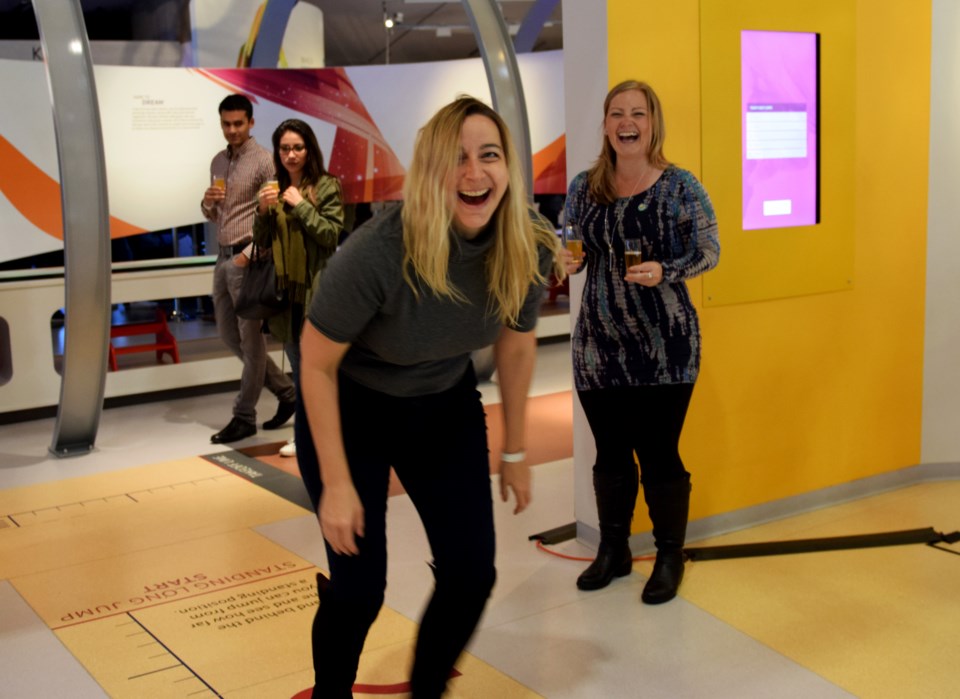 Jolie Wist came with her friend Tracy Thiesen to catch up after they had both been travelling. They tried their hand at several of the museum's games and sports challenges, including the standing long jump marked with world records.
"It's cool to me when you can walk around, try a bunch of different beers, different foods and then learn stuff," Wist said.
Other guests tried their hand at reaction time games, including Olympian couple Darcy Marquardt and Richard Hortness.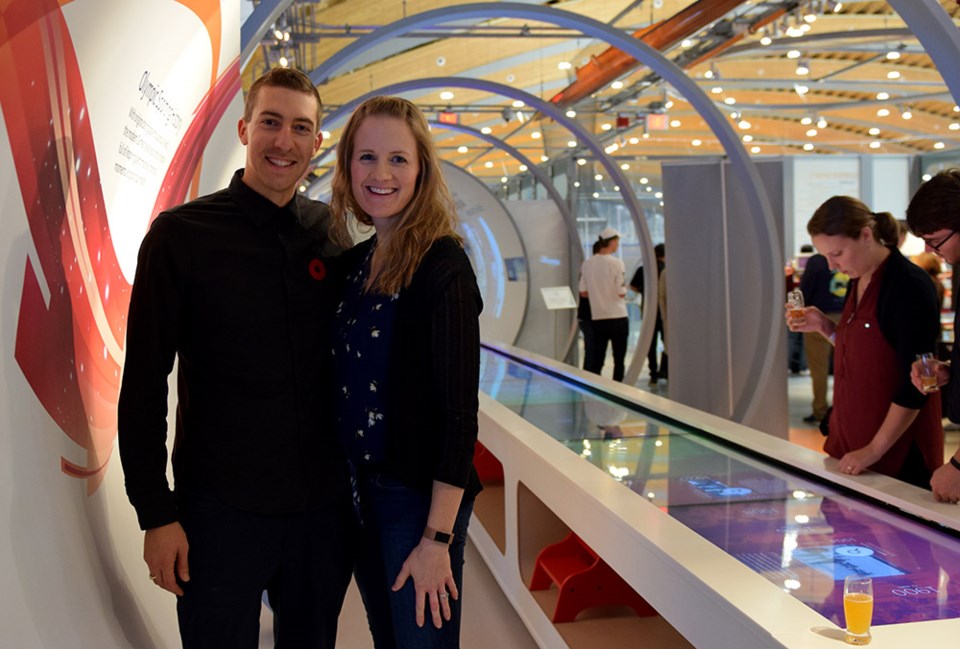 Marquardt is a rower who was born and raised in Richmond. She started rowing while at the University of Victoria, and placed fourth two Olympics in a row. Then, at the London 2012 games, she won silver. A photo of her thrilling London race sits on the wall of one of the museum's exhibits.
"I'm a learn-to-row instructor here at the Oval. So it's really fun for me to see people trying the sport for the first time and kind of sharing memories from a sport that gave so much to me," she said.
Her husband, Richard Hortness, was anOlympic swimmer specializing in short, fast races. That showed when he got a top-five fastest score on a game where you stomp on coloured lights.
He's also from the Lower Mainland, and the two met on a bus to a diving event during the Beijing Olympics.
"You can't tell an athlete that there's beer and food somewhere and not get us a little bit excited," he said, adding that supporting KidSport BC is a cause close to his and Marquardt's hearts.
Richmond's Evan Dunfee, who placed fourth, then won a bronze medal, then lost it again to the original third place finisher the 50 kilometre race walk in Rio, came with a group of fellow runners and tried to tempt guests to buy raffle tickets with proceeds benefitting KidSport BC.
He was running a half-marathon in the morning, but said he was still excited to try more flavours of beer from Fuggles and Warlock.
"It's carbo-loading," he joked.
Fuggles and Warlock is one of three Richmond craft breweries that served up tasty offerings at the museum that night. Its name comes from the nicknames for two of its founders.
Trystam Hayden, operations manager of Britannia Brewing, was also serving up a variety of beer. His favourite on offer that night was the Sea Maiden Watermelon Sour.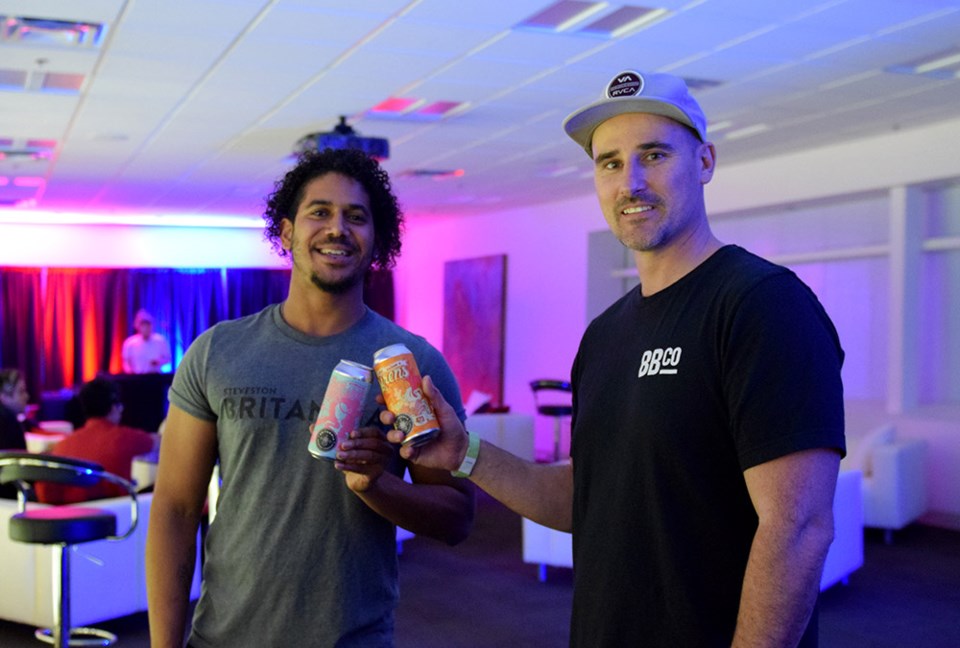 "We use natural watermelon puree, we juice the watermelons ourselves. It's like a light, refreshing beer with hints of watermelon, a little bit of sourness. It's a great festival beer. It cleanses the palate. It's very refreshing."
Monkey 9 Brewing was pouring their James Brown ale that won third place North American Amber & Brown Ale at the B.C. Beer Awards two weeks ago.
"It's our brewmaster Travis Lang's baby. He's been working on this beer for years," said general manager Sean Hamilton.
Tickets were priced at $60, which seems steep. But, MacDonald said, the price reflected the all-inclusive nature of the ticket.