The HIV/AIDS epidemic spiked in the 1980s, resulting in the death of over 100,000 people from 1981 to 1990, making an irreversible mark on our world from a social, medical, and political perspective.
Globally, over 38 million people live with HIV—two-thirds of whom are in Africa. In the U.S., about 1.2 million people live with HIV, affecting Black, Latine, and LGBTQ+ communities the most.
Much of the published dialogue and media representation surrounding the epidemic primarily center the harrowing mortality statistics or the subsequent scientific advancement. While these are irrefutable parts of the crisis, it often leaves out the human aspect, erasing the very real impact on relationships, families, and communities.
Stacker compiled a list of books—including nonfiction, memoir, fiction, anthologies, and poetry— that underscore the humanity of people diagnosed with HIV or AIDS. The list features works from authors with proximity to the HIV/AIDS epidemic either through a personal diagnosis, the loss or care for loved ones living with HIV or AIDS, or connected social or political advocacy work. Books on this list were written as early as the mid-1980s and were curated based on audience reception and cultural impact, critic reviews, and awards or nominations.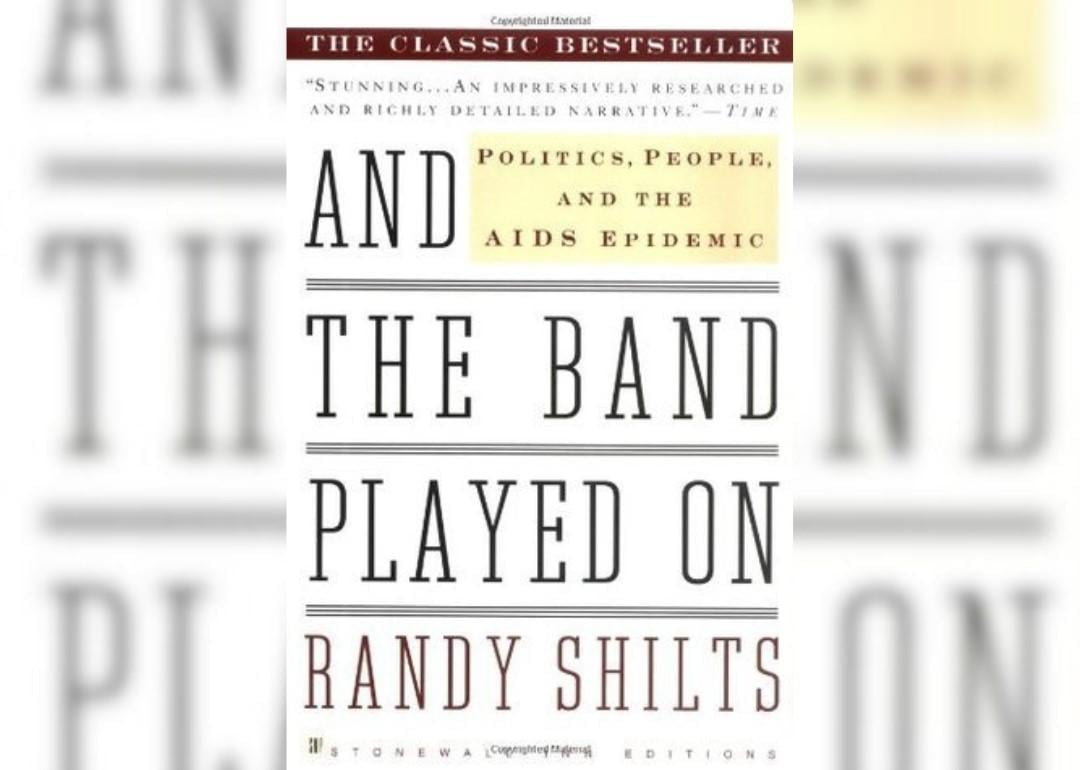 Stonewall Inn Additions
'And the Band Played On: Politics, People, and the AIDS Epidemic' by Randy Shilts
Written by Randy Shilts—known in the '80s as the first openly gay reporter for the San Francisco Chronicle—"And the Band Played On" published in 1987 is critically acclaimed for its detailed investigative journalism covering the inadequate response to the AIDS epidemic.
The book takes the reader through the height of the epidemic, beginning with the death of Danish surgeon Grethe Rask in 1977—considered to have one of the first AIDS-related cases outside of Africa—and ending with Rock Hudson (a 1950s-1960s heartthrob whose sexuality was a topic of speculation), his AIDS-related diagnosis, and subsequent death.
Through this timeline, "And the Band Played On" asserted that the AIDS crisis was preventable but was allowed to spread due to the government's disinterest in aiding continental Africans (and later gay men).
Before his death from AIDS-related complications in 1994, Shilts said in a 1987 interview with the New York Times: "Any good reporter could have done this story. But I think the reason I did it, and no one else did, is because I am gay. It was happening to people I cared about and loved."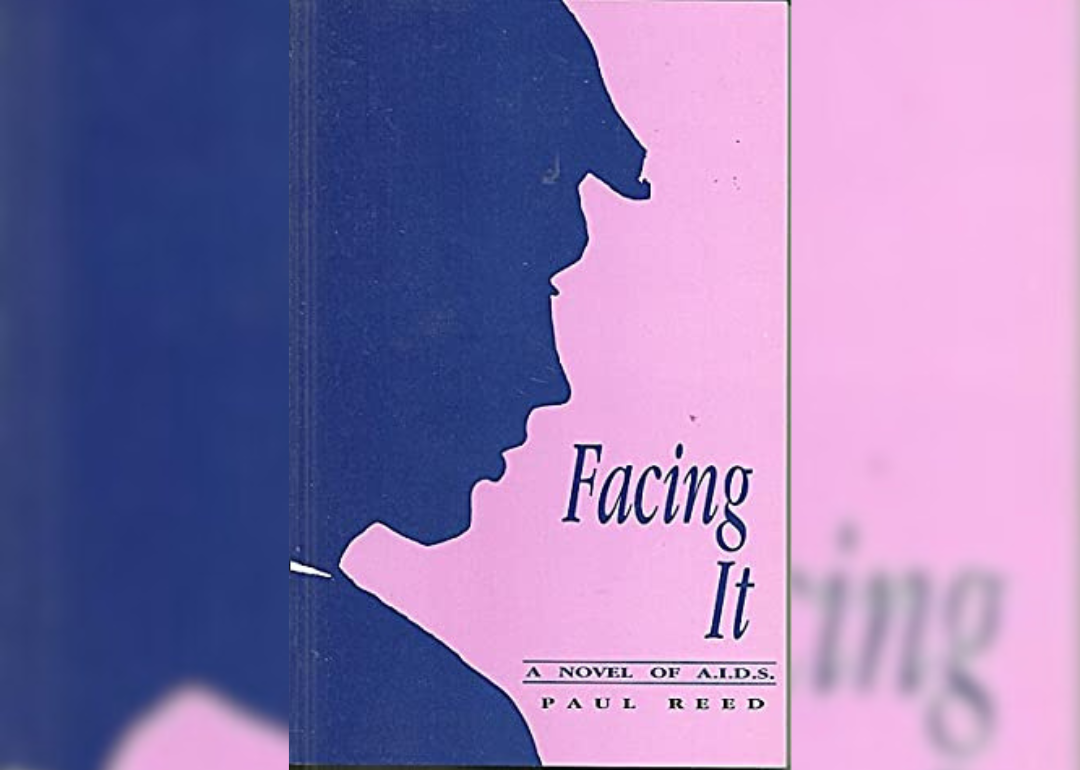 Gay Sunshine Press
'Facing It: A Novel of AIDS' by Paul Reed
Author Paul Reed, known for centering the AIDS crisis in his works while traversing topics like masculinity, sexuality, and spirituality, published "Facing It" in 1984. He penned many types of literature (including journal-style memoirs and safer-sex erotica under a pen name) and is well-known for writing about gay men and their experiences, and "Facing It" is credited as one of the first works of fiction to focus on the AIDS epidemic.
Reed passed away from an AIDS-related illness in 2002, and his final work, "Swollen," was published later that year.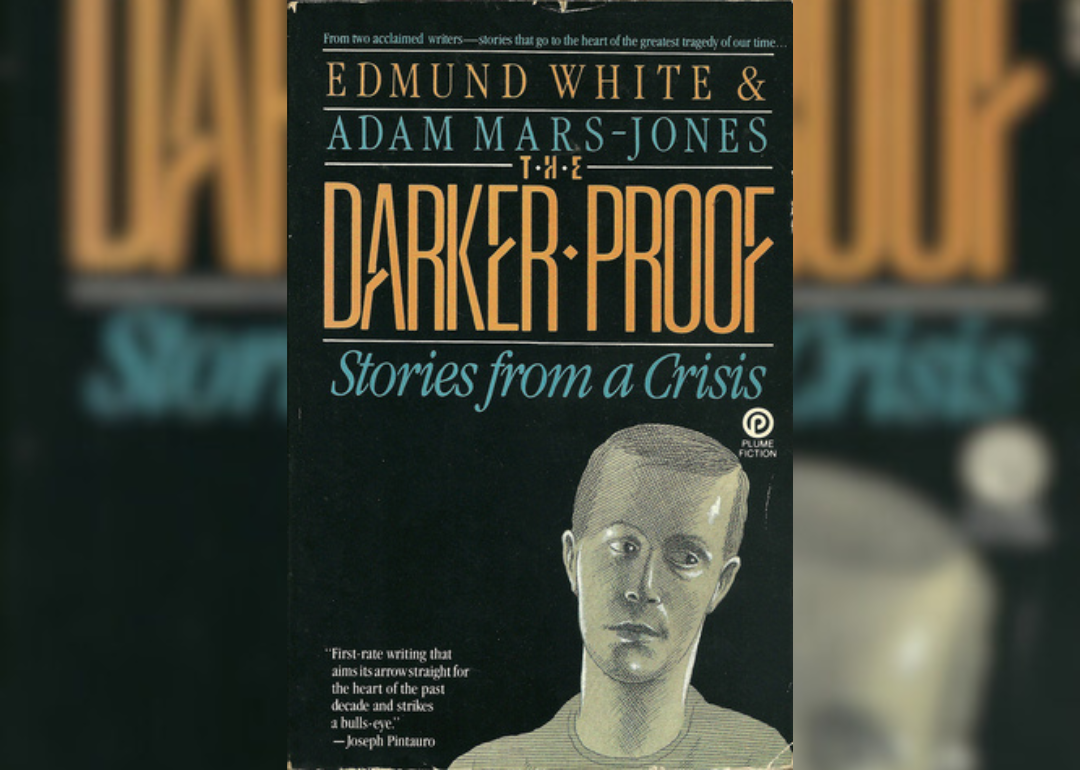 Plume
'The Darker Proof: Stories from a Crisis' by Adam Mars-Jones and Edmund White
Published in 1987, "The Darker Proof" compiles seven short fiction works about the collective experience of characters navigating HIV diagnoses. American novelist and memoirist Edmund White, who has lived with HIV since 1985, and British literary critic and author Adam Mars-Jones are notable writers who have been outspoken about their lived experiences as gay men both in their published works and publicly, writing three and four of the pieces in the collection, respectively.
These stories illustrate not only the experience of gay men diagnosed with HIV but show the impact on their families, partners, and communities. An expanded version was published in 1988.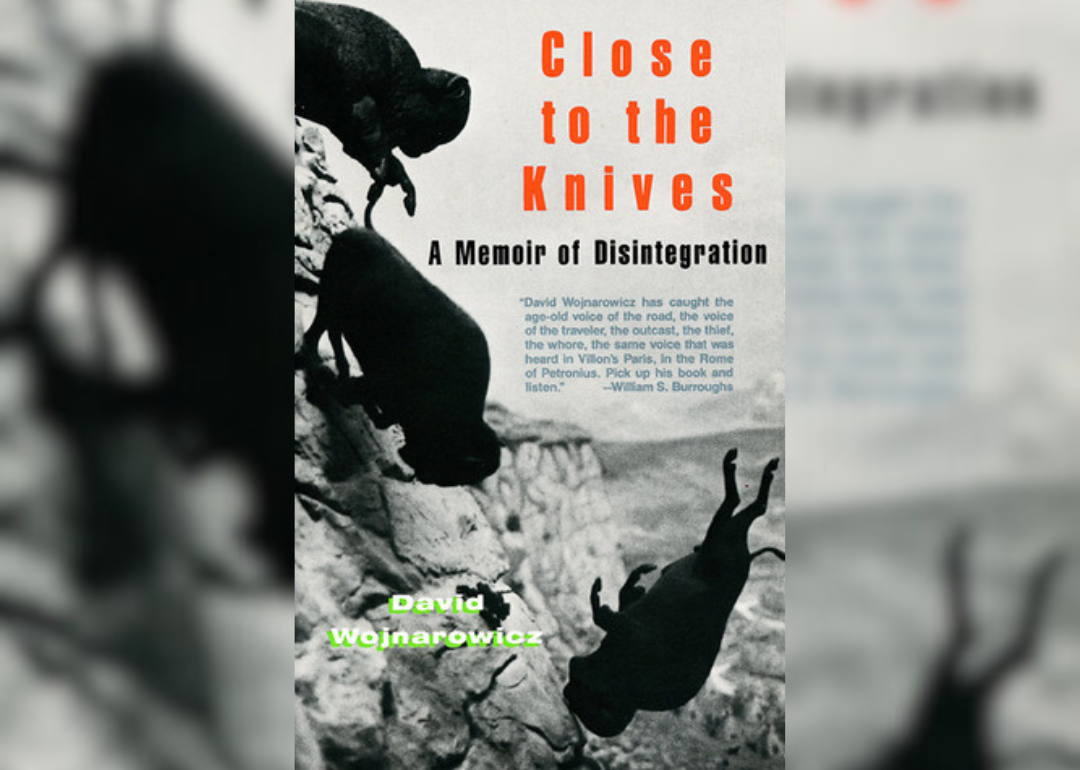 Vintage
'Close to the Knives: A Memoir of Disintegration' by David Wojnarowicz
Renowned as an HIV/AIDS activist and a visual artist of various mediums, David Wojnarowicz published his 1991 memoir essay collection "Close to the Knives" a year before he died from AIDS at 37. The book traverses the harsh reality for many LGBTQ+ people, both past and present, through honest yet humorous details of Wojnarowicz's personal experience with familial abuse, HIV/AIDS, sex, drug abuse, houselessness, and art.
Fellow gay novelist Dennis Cooper remarked that Wojnarowicz "has the best conscience of any writer I know," calling his memoir fierce, erotic, haunting, and truthful—urging that it "should be given to every teenager immediately."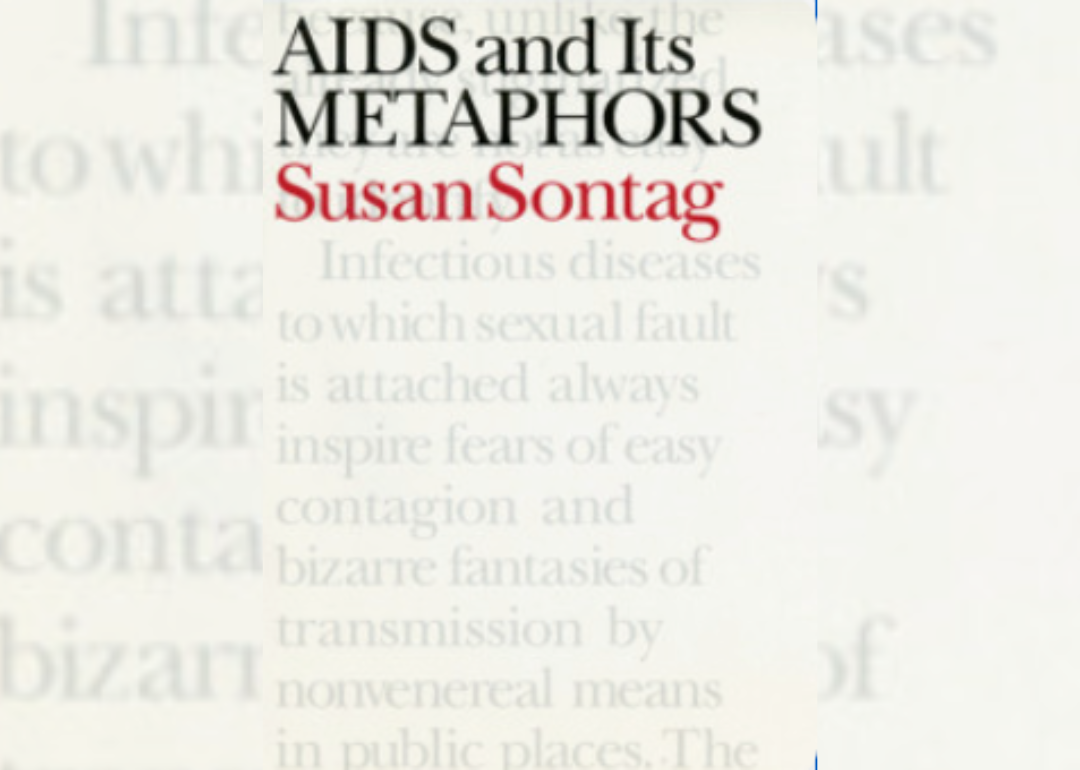 Farrar, Straus and Giroux
'AIDS and Its Metaphors' by Susan Sontag
Author Susan Sontag, who wrote other AIDS epidemic-centered pieces like "The Way We Live Now," compares her experience of navigating the stigma and shame surrounding cancer treatment with the stigma surrounding HIV-positive individuals in the 1980s in "AIDS and Its Metaphors." Published in 1989, the book challenges the ways people living with HIV or AIDS are immediately maligned and blamed for their illness, primarily due to the connections made between the disease, gay men, and IV drug users.
To illustrate how society ostracizes those who are ill, Sontag compares HIV/AIDS to not just cancer but the military, pollution, and plague, using metaphors to argue that such demonization negatively contributes to the outcomes of both patients with cancer, HIV, and AIDS.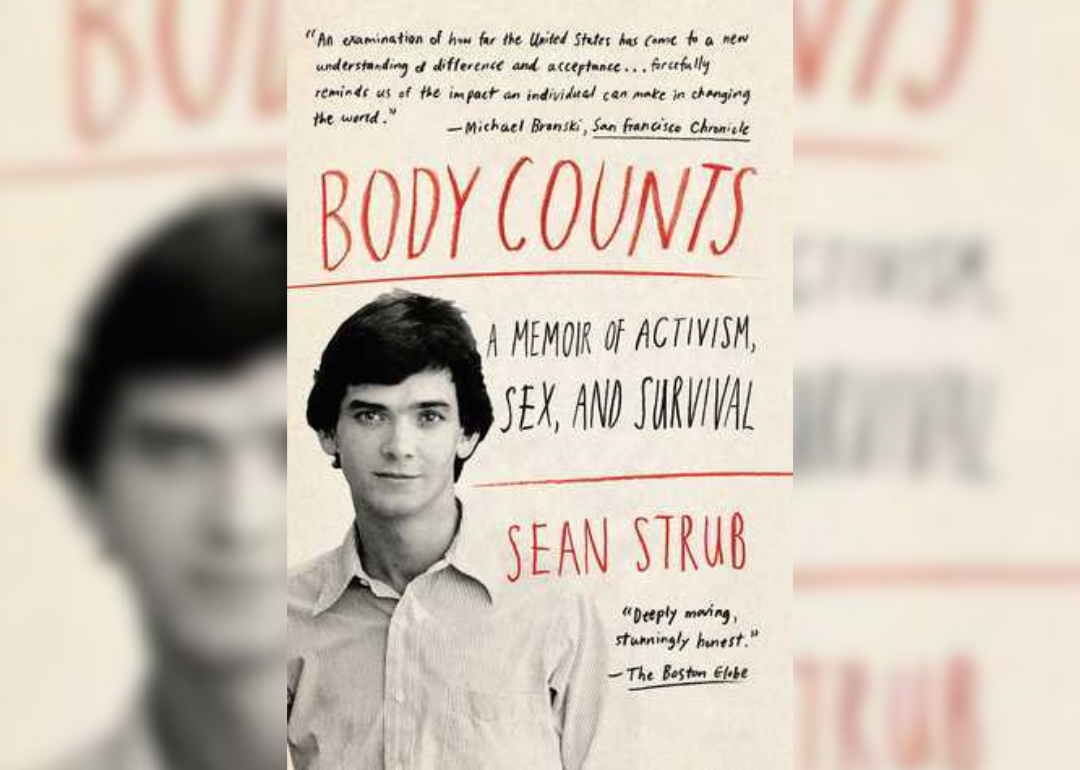 Scribner
'Body Counts: A Memoir of Politics, Sex, AIDS, and Survival' by Sean Strub
In 2014, advocate, speaker, and politician Sean Strub published the memoir "Body Counts." The book chronicles his time working in politics while secretly navigating his sexuality to later becoming a radical activist with AIDS Coalition to Unleash Power, or ACT UP, alongside his own journey with HIV, giving readers an intimate glimpse of the AIDS epidemic over multiple decades.
Strub, known for being outspoken against the stigmatization people living with HIV and AIDS, is the founder of POZ magazine—a leading publication focused on education surrounding HIV/AIDS. He also serves as executive director of the Sero Project, an organization that combats the criminalization of people who are HIV-positive.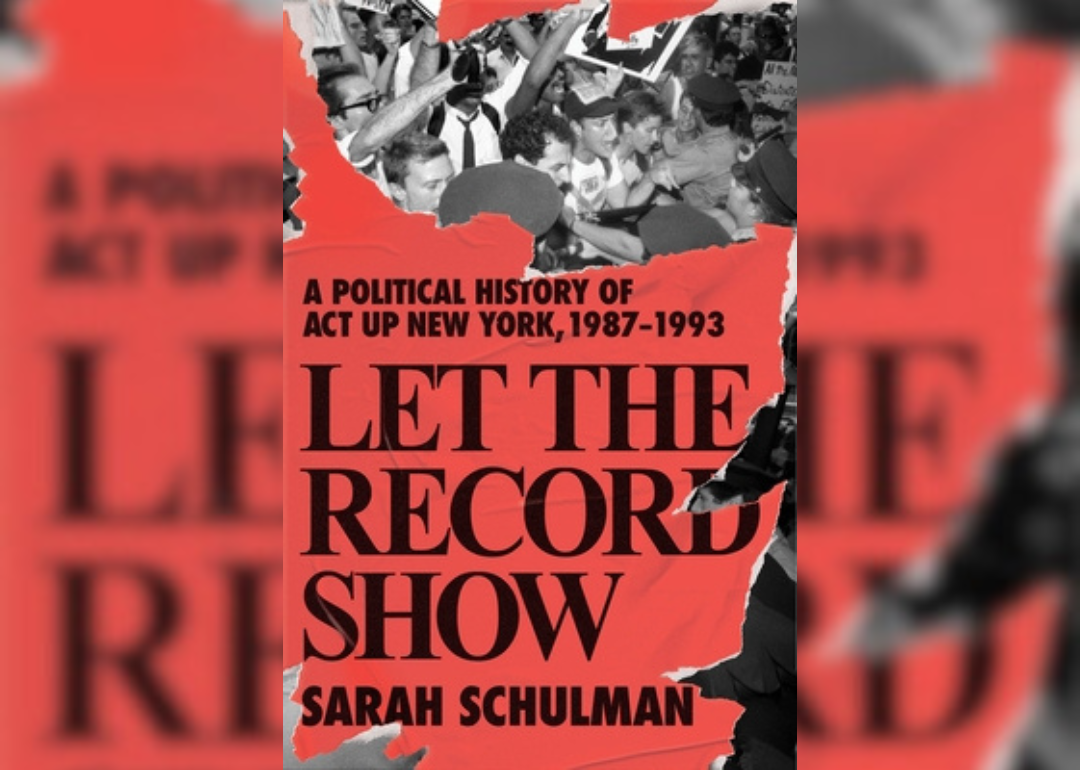 Farrar, Straus and Giroux
'Let the Record Show: A Political History of ACT UP New York, 1987-1993' by Sarah Schulman
Gay activist, writer, and AIDS historian Sarah Schulman is known for her published works on LGBTQ+ communities and their experiences with the HIV/AIDS epidemic. "Let the Record Show" is the written version of several interviews collected for the ACT UP Oral History Project. The 2021 work showcases how the grassroots organization was successful in its direct action, advocacy, and political work thanks to its adherence to civil disobedience and decentralized structure, with Shulman highlighting the roles women and people of color played in ACT UP's goal of ending the AIDS crisis.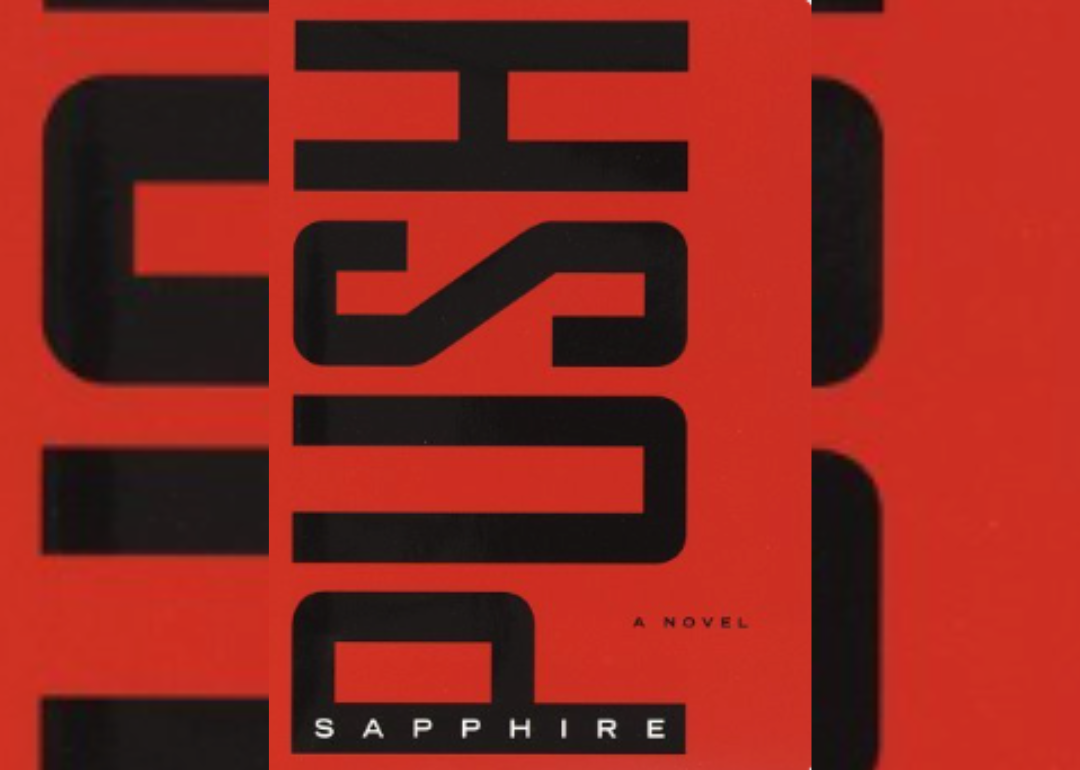 Vintage
'Push' by Sapphire
The 1996 novel "Push" centers on a teenage protagonist named Precious who has to navigate living at the intersection of multiple marginalized identities, including a history of recurrent familial abuse that led to her HIV diagnosis and becoming a teen mom of two.
As a larger-bodied, dark-skinned girl with poor literacy from a low-income environment, Precious is forced to navigate the world's biases without adequate resources. Through the support of a teacher who encourages her to attend an HIV-positive support group, she learns to love herself through literature and writing.
While a work of fiction, reading Precious' journey from self-loathing to empowerment opens the door for conversation about HIV/AIDS that offers a nuanced perspective to the discussion around the impact and prevalence of the epidemic.
"Push" topped bestseller lists following the release of the 2009 film adaptation, which received several Academy Award nominations, including a win for Best Adapted Screenplay.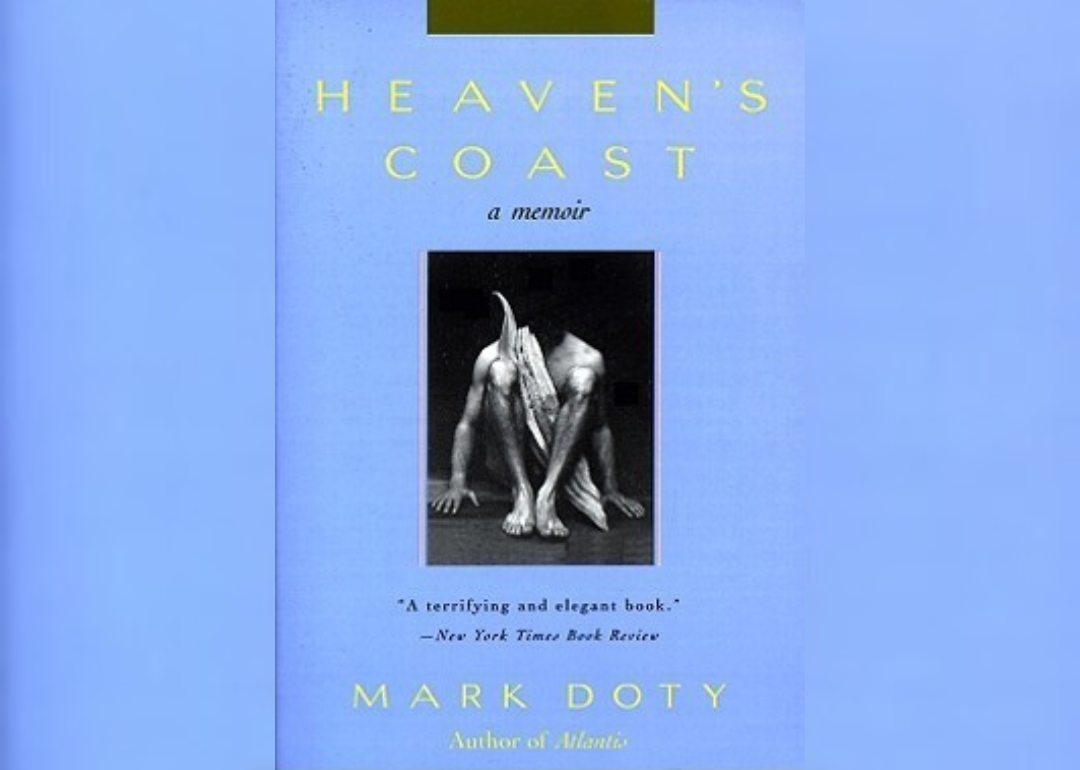 Harper Perennial
'Heaven's Coast: A Memoir' by Mark Doty
Poet Mark Doty's memoir "Heaven's Coast" covers the difficulty in the years following his partner Wally's 1989 AIDS diagnosis and passing in the early '90s as well as the deaths of other friends soon after. Called "searing" by the New York Times, Doty's 1996 memoir covers illness, loss, and finding queer community through letters from friends, honest prose, and journal-like entries.
Apart from "Heaven's Coast," the first of his three published memoirs, Doty is well-known for writing poetry condemning the mistreatment of gay people and the Reagan administration's failure to effectively respond to the HIV/AIDS epidemic.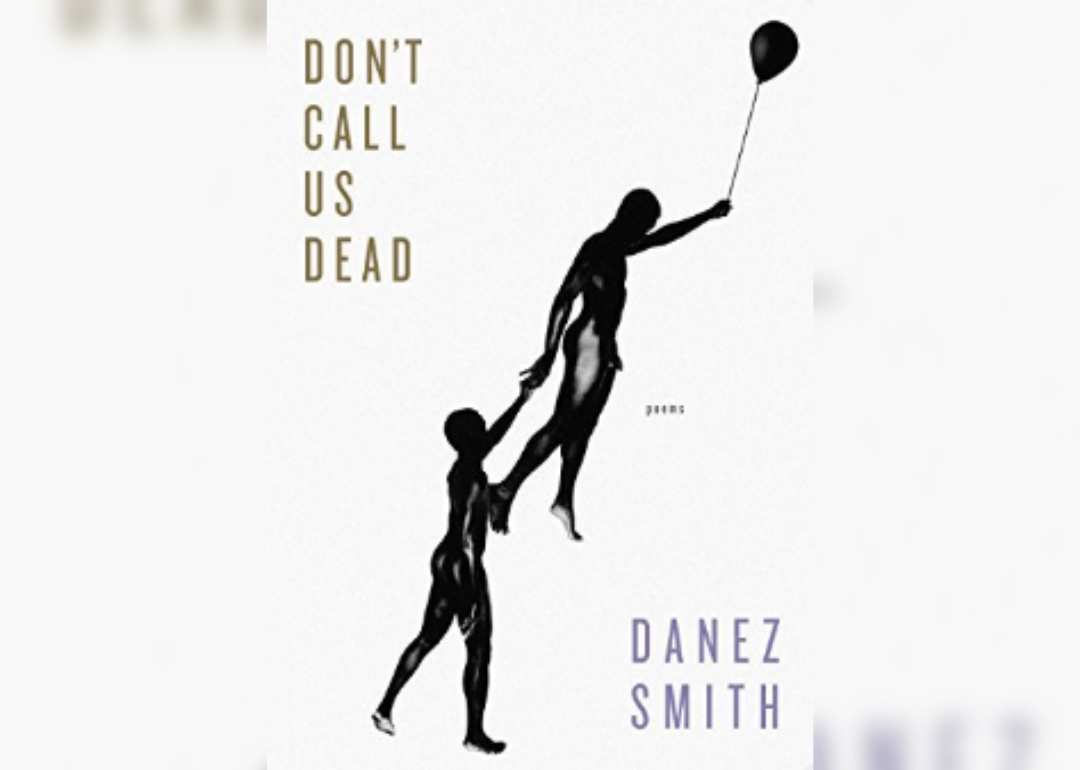 Graywolf Press
'Don't Call Us Dead' by Danez Smith
Poet and performer Danez Smith's "Don't Call Us Dead" is an award-winning poetry collection that illustrates the barriers Black people must navigate, all while living at the intersection of various marginalized identities. As a queer and nonbinary Black person living with HIV, Smith places their experiences at the forefront of this 2017 collection to discuss institutional racism, sexuality, liberation, and stigma.
Smith's works have received widespread acclaim, as "Don't Call Us Dead" was shortlisted for the National Book Award for poetry and won the Forward Prize for Best Collection. Their poem from the book "summer, somewhere" was also awarded the Poetry Society of America's Four Quartets Prize.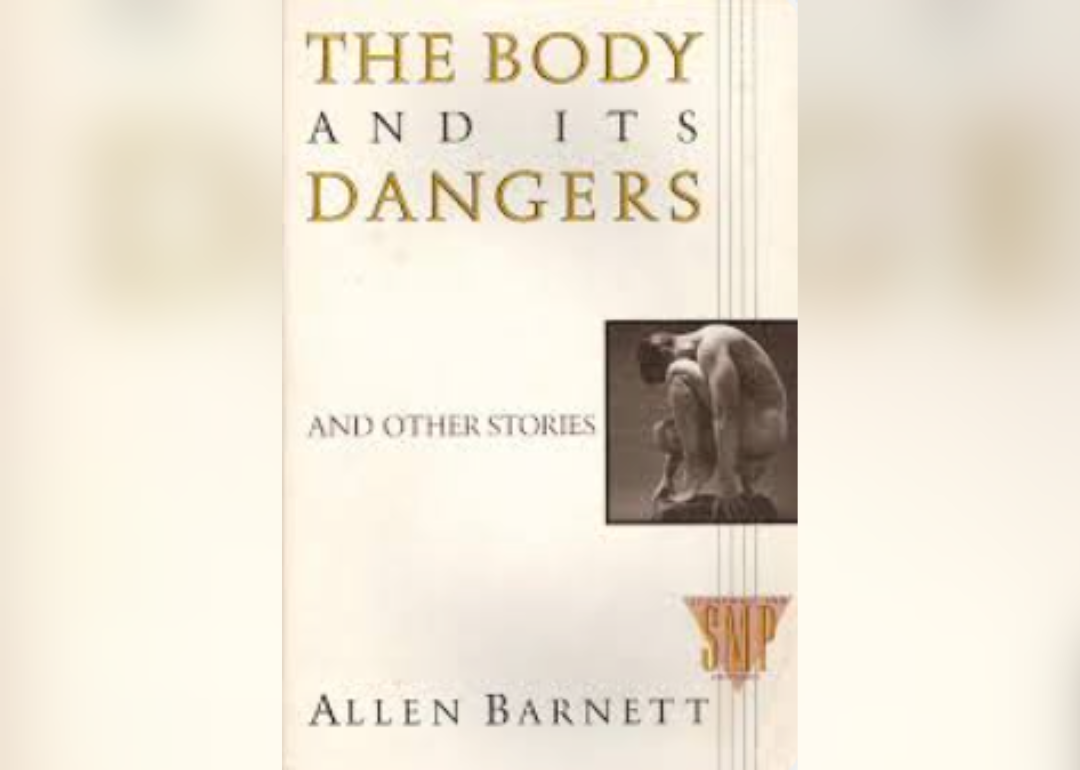 St. Martin's Press
'The Body and Its Dangers and Other Stories' by Allen Barnett
Allen Barnett's first work, "The Body and Its Dangers and Other Stories," is a 1990 collection of six short stories focusing on different gay and lesbian individuals struggling to find romance and connection due to the destruction of the LGBTQ+ community amid the AIDS crisis. Described as "sad" and "stoic" by Publishers Weekly, this sole collection of Barnett's published stories is considered one of the most important creative works to center the epidemic and its personal impact during this time.
Before he died of AIDS in 1991 at just 36, Barnett worked with Gay Men's Health Crisis and helped co-found the nonprofit organization Gay and Lesbian Alliance Against Defamation.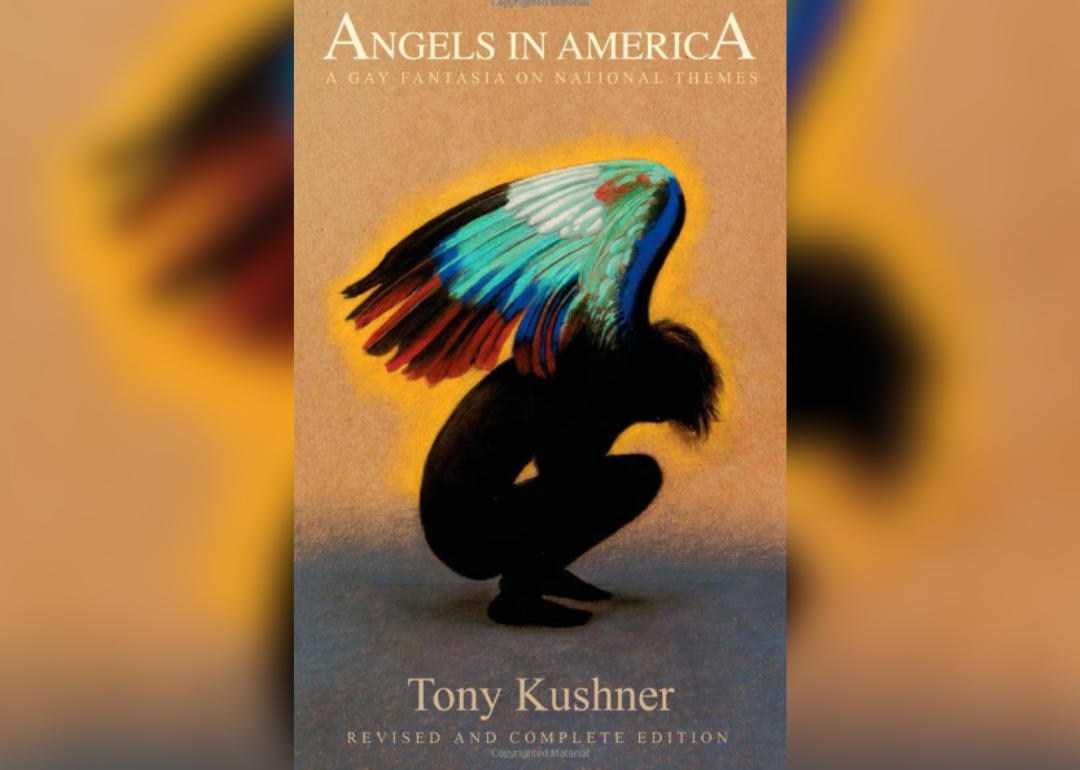 Theatre Communications Group
'Angels in America: A Gay Fantasia on National Themes' by Tony Kushner
"Angels in America" is a play by Tony Kushner that originally premiered in 1991 and received a second installment the following year before its Broadway debut in 1993.
"Millennium Approaches" and "Perestroika" are the play's two parts—which can be shown or read as separate pieces—and follow multiple people and storylines set in 1980s New York. The script uses heavy symbolism and metaphor to discuss the impact of the AIDS epidemic and the gay communities in the U.S. during that time.
The play has received numerous accolades, including the Pulitzer Prize for Drama, the Tony Award for Best Play, and the Drama Desk Award for Outstanding Play. A decade after its Broadway opening, a six-episode miniseries adaptation was released on HBO.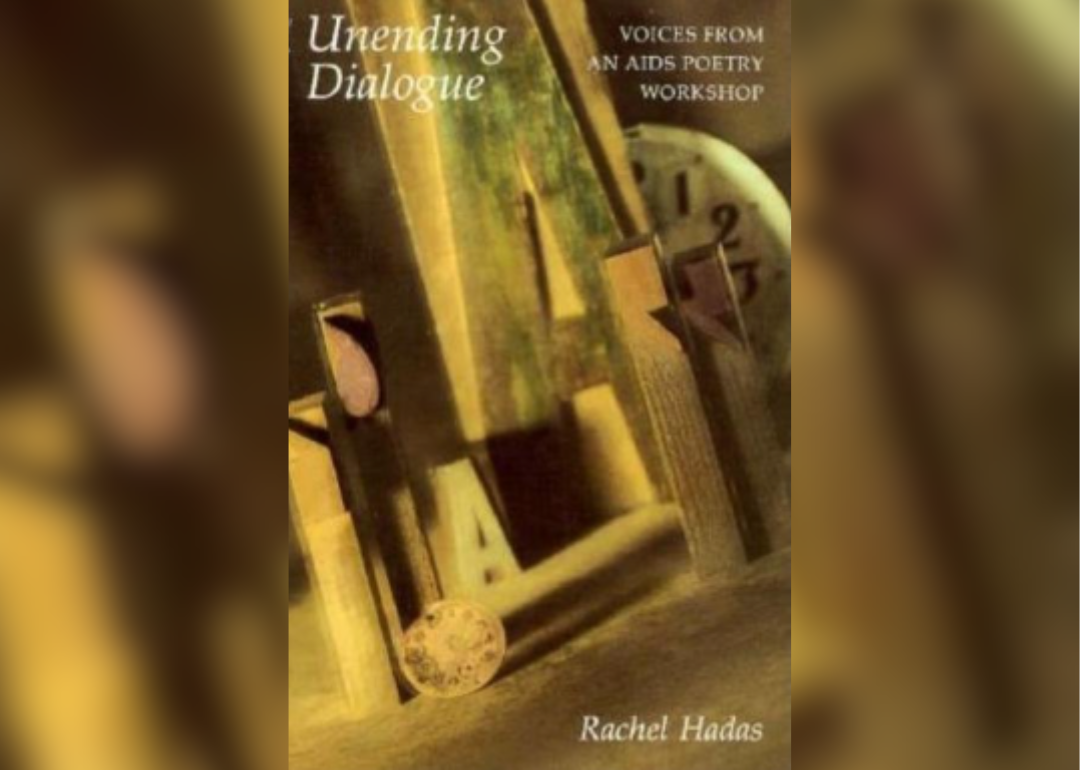 Faber and Faber
'Unending Dialogue: Voices From an AIDS Poetry Workshop' by Rachel Hadas
"Unending Dialogue," published in 1993, is a collection of poems written by participants of an AIDS support group for gay men. Educator and poet Rachel Hadas led these workshops in New York at the Gay Men's Health Crisis during the height of the crisis and edited the participants' work. Hadas' poems and essays were also included in the collection, offering reflections on the stigma of HIV-positive people and the workshop process as well as her own experience with illness and mortality.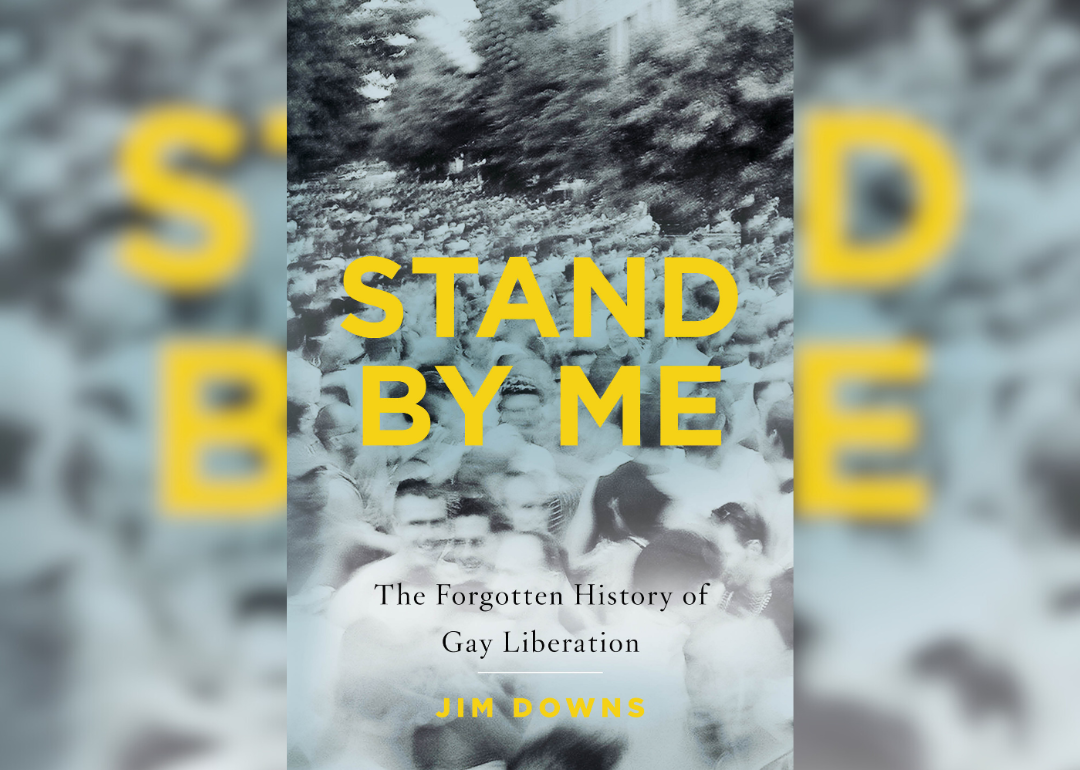 Basic Books
'Stand by Me: The Forgotten History of Gay Liberation' by Jim Downs
Jim Downs' 2016 book "Stand by Me" gives insight into 1970s gay life before the AIDS crisis, offering a glimpse of queer communities outside of the well-known Stonewall riots. The historian's exploration touched on the presence of gay liberation before the ACT UP demonstrations, suggesting there was more to the lives of gay men than sexual exploration.
Downs' work shows how, despite the ostracization of queer folks during the time, many found community through the church, arts, and community centers in cities like Los Angeles and Philadelphia.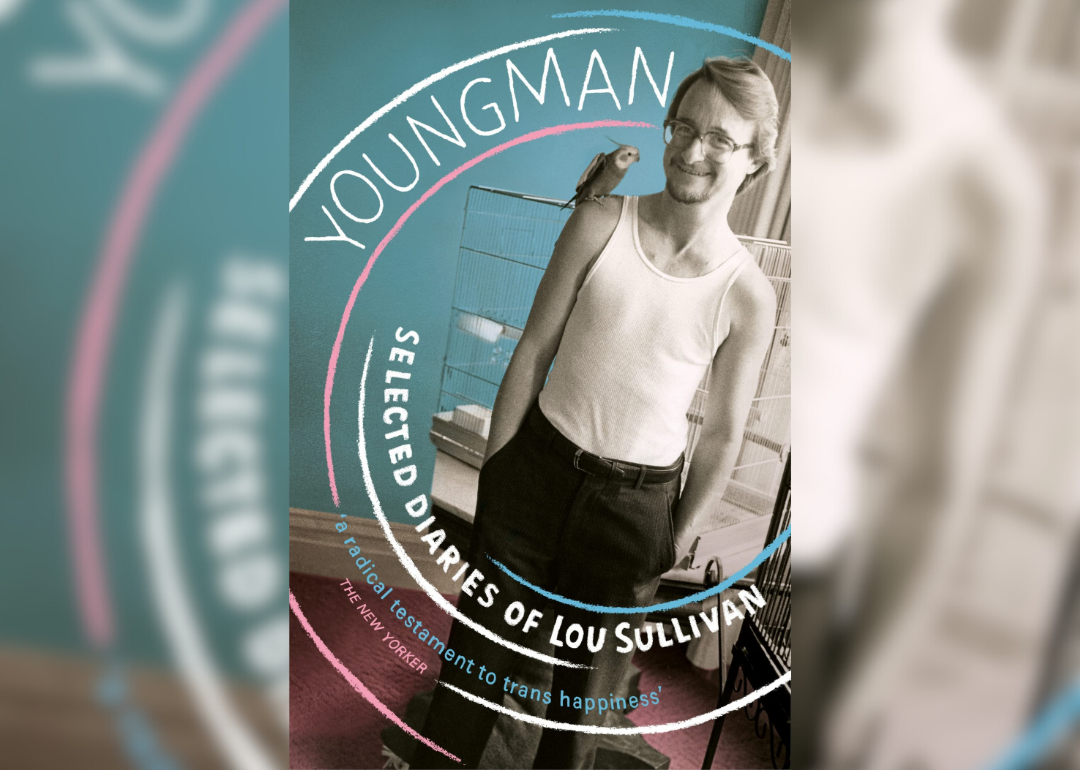 Vintage Classics
'Youngman: Selected Diaries of Lou Sullivan' by Lou Sullivan
"Youngman" is a 2019 collection of journal entries from the late Lou Sullivan, a gay transgender man who helped highlight the differences between sexuality and gender identity. A compilation of Sullivan's musings, "Youngman" reads much like an internal monologue. Though discussing the difficulties of being a trans man who identified as gay in the 1970s-1980s and the AIDS crisis, the writings also centered on sex, pleasure, and love.
After helping found the Gay, Lesbian, Bisexual, Transgender Historical Society and lobbying to change the criteria for gender-affirming surgery, Sullivan passed away from AIDS-related complications in 1991 at 39.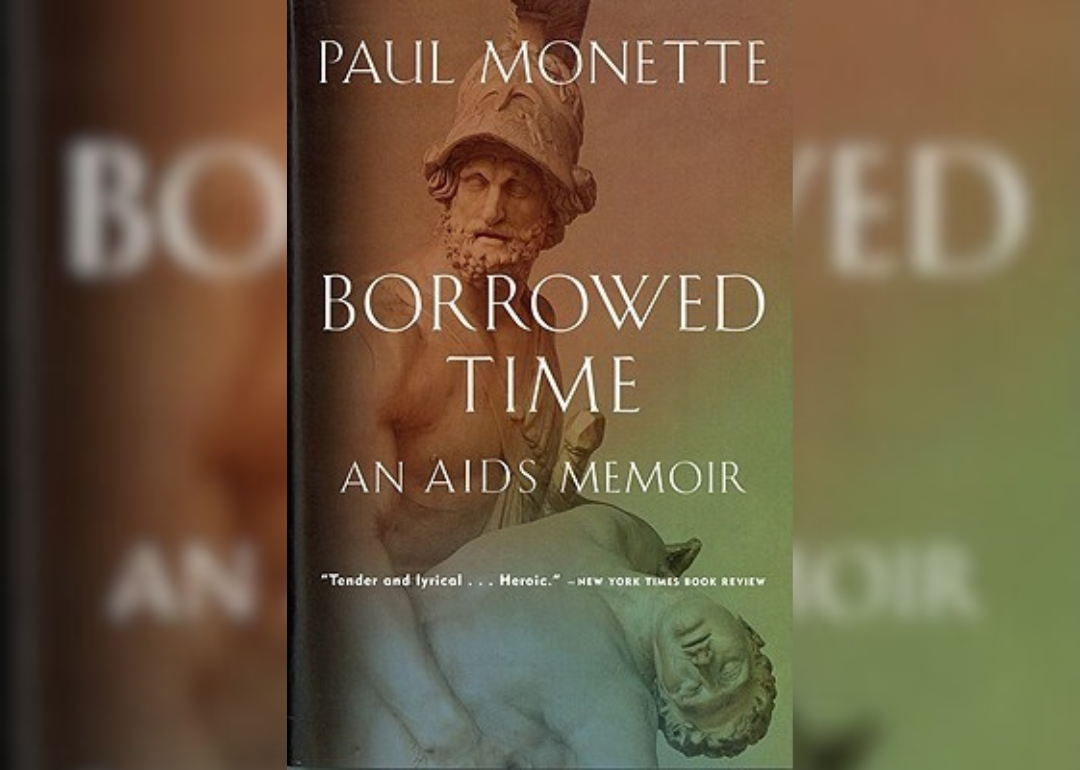 A Harvest Book/Harcourt, Inc.
'Borrowed Time: An AIDS Memoir' by Paul Monette
Writer, poet, and activist Paul Monette's "Borrowed Time" details his partner Roger Horwitz's final 19 months—between the day of his AIDS diagnosis and his death. Monette's memoir illustrates an experience many endured during the '80s, covering the ways that loneliness, anger, and sorrow appeared while watching the health of his longtime partner decline.
In sharing his perspective, Monette's 1988 work brings a needed layer of humanity to the statistics many are familiar with. Monette lost another partner to AIDS before succumbing to the disease himself in 1995 at 49.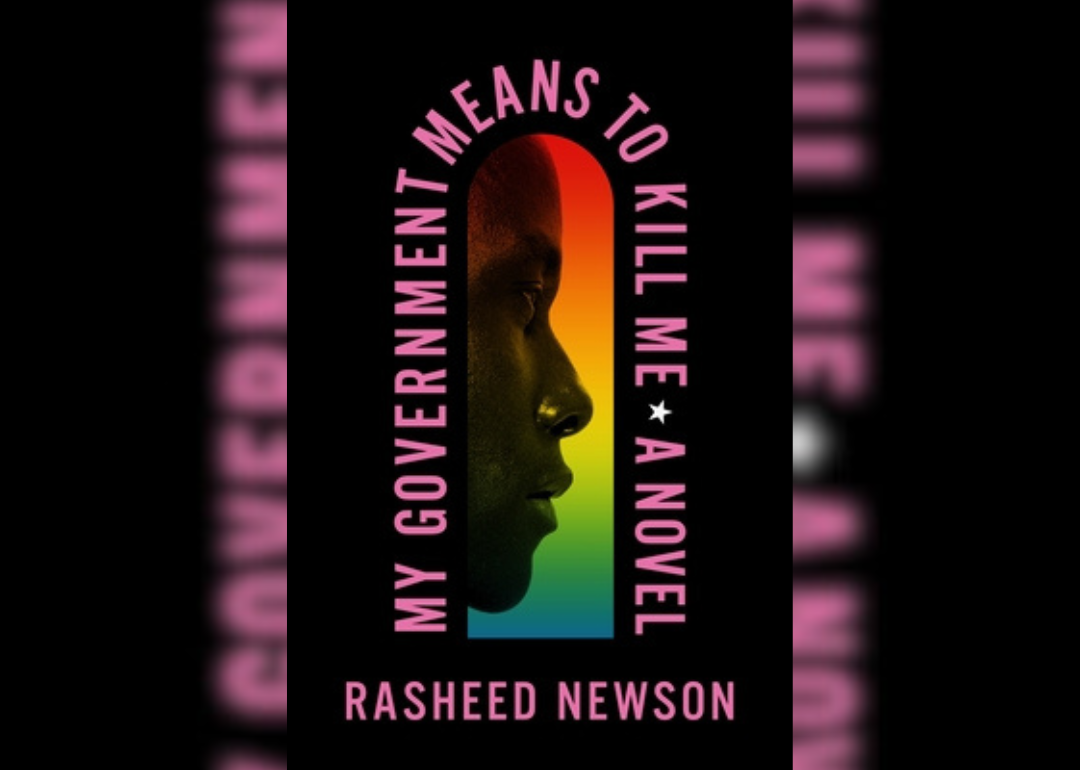 Flatiron Books
'My Government Means to Kill Me' by Rasheed Newson
Written by TV writer and producer Rasheed Newson, "My Government Means to Kill Me" is his 2022 breakout novel that illustrates what it means to be young, Black, and gay in the 1980s.
In this fictional coming-of-age story, protagonist Earl "Trey" Singleton III volunteers at an AIDS hospice in New York City, ultimately leading to his participation in ACT UP. Through these experiences, the reader watches Trey leave his family's mansion and experiences the limits of the American legal system as it relates to marginalized communities.
A work of fiction that "captivates through historically-grounded characters, relationships, events, and settings," "My Government Means to Kill Me" received accolades from the New York Times and was a finalist for the 2022 Lambda Literary Prize for gay fiction.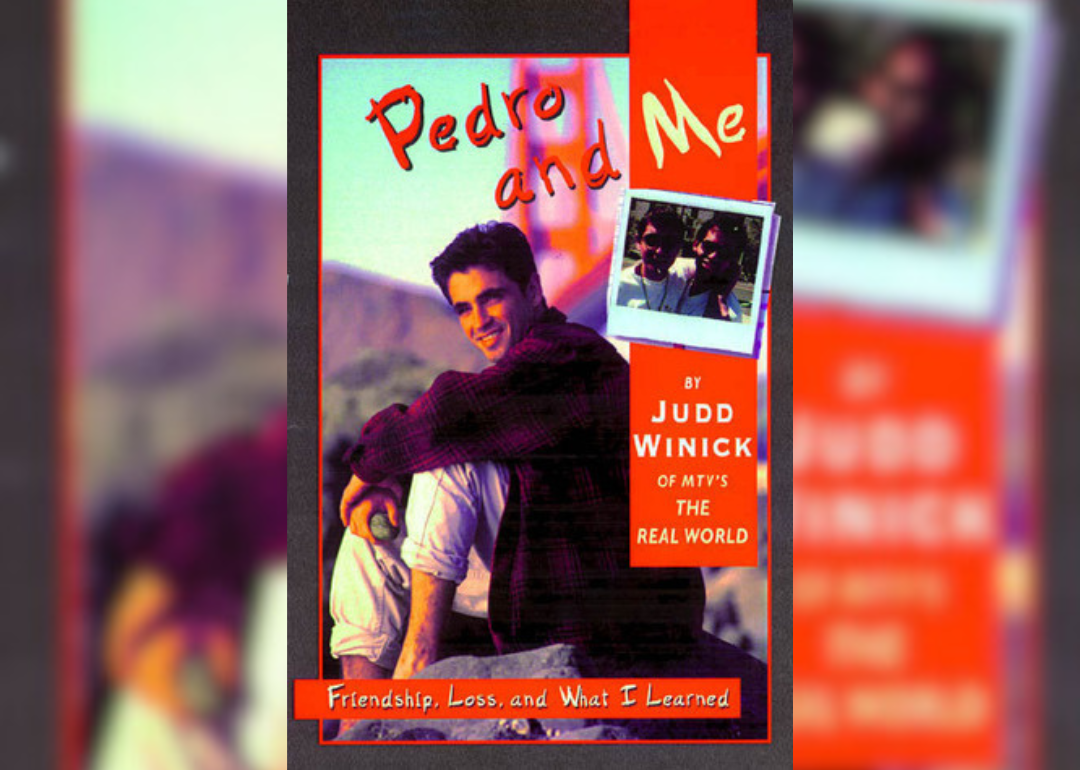 Henry Holt and Co. (BYR)
'Pedro and Me: Friendship, Loss, and What I Learned' by Judd Winick
Published in 2000, this graphic novel-style memoir details Judd Winick's friendship with HIV/AIDS educator Pedro Zamora, whom he met on MTV's "The Real World: San Francisco."
Zamora used his experience as an openly gay man living with AIDS to bring attention to the continued presence of stigma surrounding LGBTQ+ and HIV/AIDS-positive communities.
Written after Zamora's death in 1994, "Pedro and Me" covers Winick's experience as Zamora's housemate and what he learned from the educator to continue his advocacy work. "Pedro and Me" received many accolades, including Publishers Weekly Best Book of the Year and the American Library Association Best Books for Young Adults.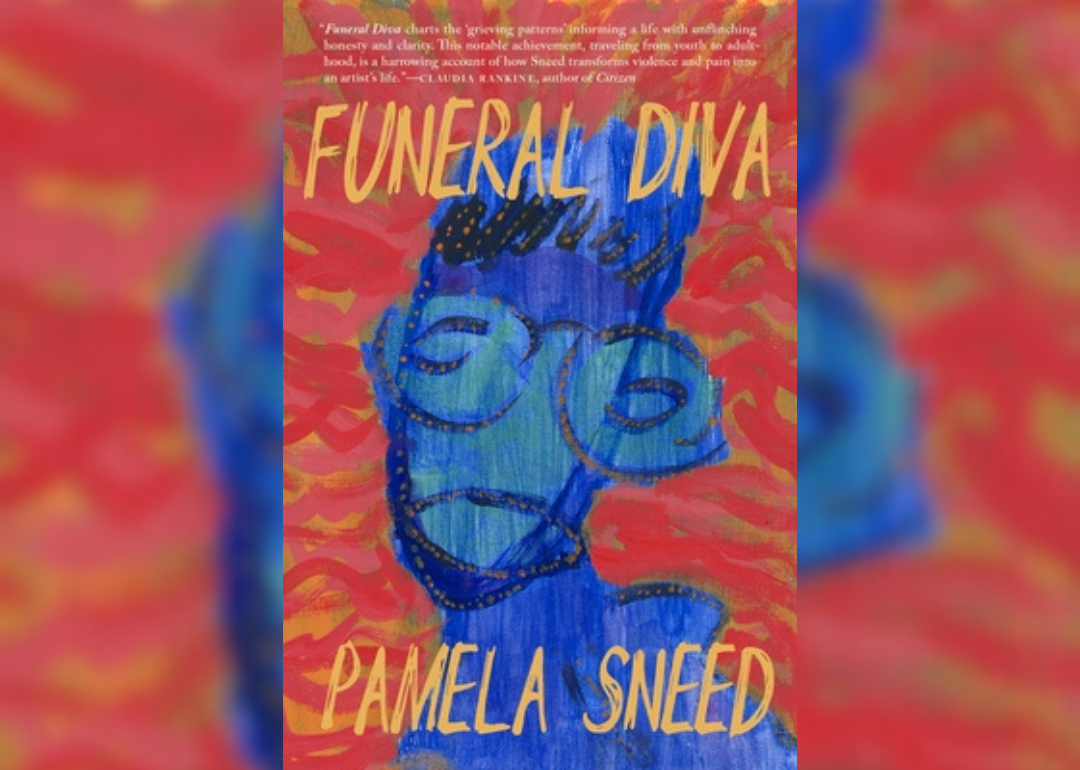 City Lights Publishers
'Funeral Diva' by Pamela Sneed
Black lesbian writer and poet Pamela Sneed wove together poetry and prose to create "Funeral Diva," a collection spanning decades, from queer communities in the 1980s to those of the early 21st century. Sneed's collection discusses queer life and community and how varied topics pointedly affect Black LGBTQ+ persons, including ongoing homophobia, police brutality, and the HIV/AIDS crisis.
Published at the end of 2020, the book ends with Sneed offering her comparisons of the AIDS epidemic to that of the COVID-19 pandemic and how Black communities were disproportionately affected. In her review, "Citizen: An American Lyric" author, poet, and professor Claudia Rankine wrote, "This notable achievement, traveling from youth to adulthood, is a harrowing account of how Sneed transforms violence and pain into an artist's life."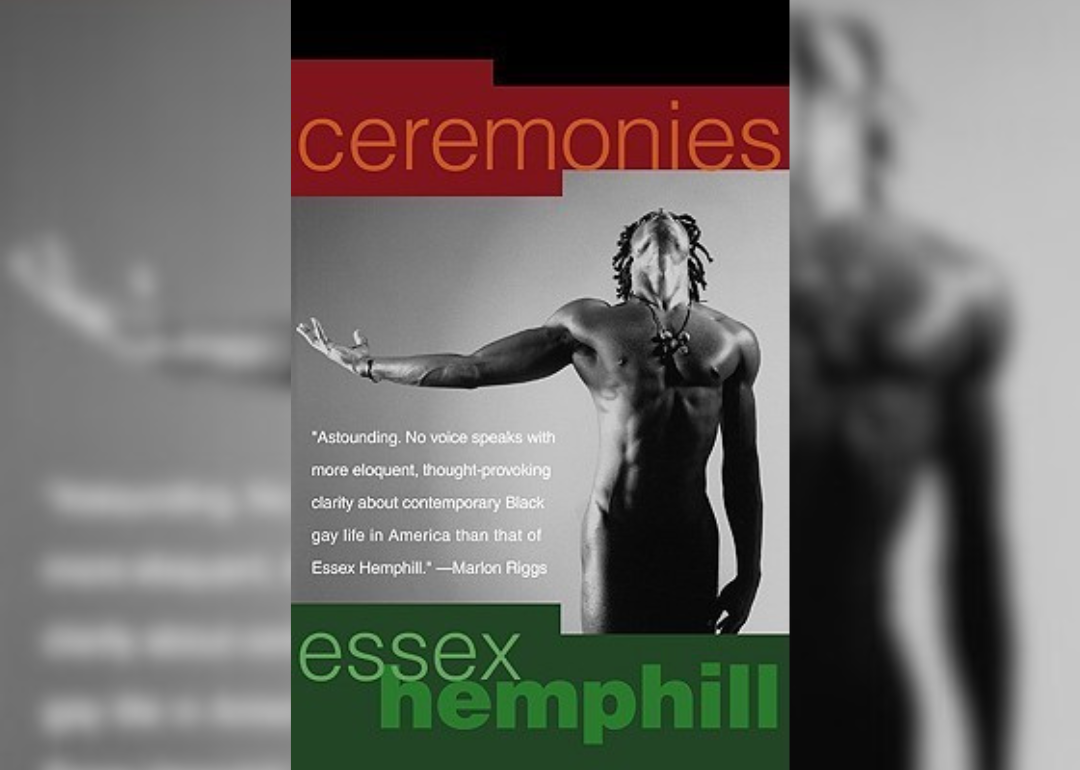 Cleis Press
'Ceremonies: Prose And Poetry' By Essex Hemphill
"Ceremonies" is a collection of works by Essex Hemphill, a widely renowned Black gay writer, poet, and spoken-word artist, published in 1992.
Within "Ceremonies," Hemphill traverses themes like Black queer identity, family, white culture, and HIV/AIDS within the community, in addition to offering a critique on the accepted objectification of Black men—most notably pointed at photographer Robert Mapplethorpe, who faced criticism for fetishizing the bodies of Black men in his work. Hemphill received several accolades as both a writer and editor in his lifetime before and after his death in 1995.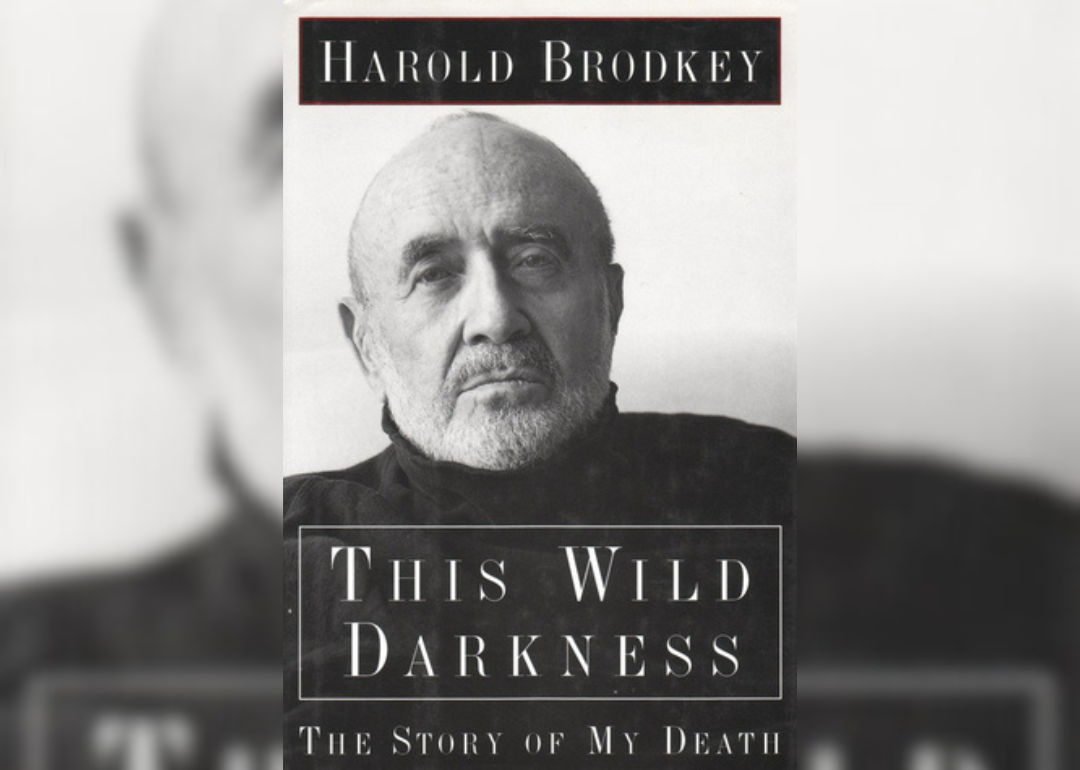 Henry Holt and Co.
'This Wild Darkness: The Story of My Death' by Harold Brodkey
Harold Brodkey's essay collection, first published in 1996, details his experience with AIDS and the mental and physical struggle it caused him. Brodkey takes the reader from his initial AIDS diagnosis until he's too weak to continue writing, including the challenges of disclosing his condition to his family, undergoing medical treatment, and coping with childhood trauma.
Ten years after Brodkey's death, "This Wild Darkness" was adapted into a performance piece entitled "Questo buio feroce" and debuted in Rome in 2006.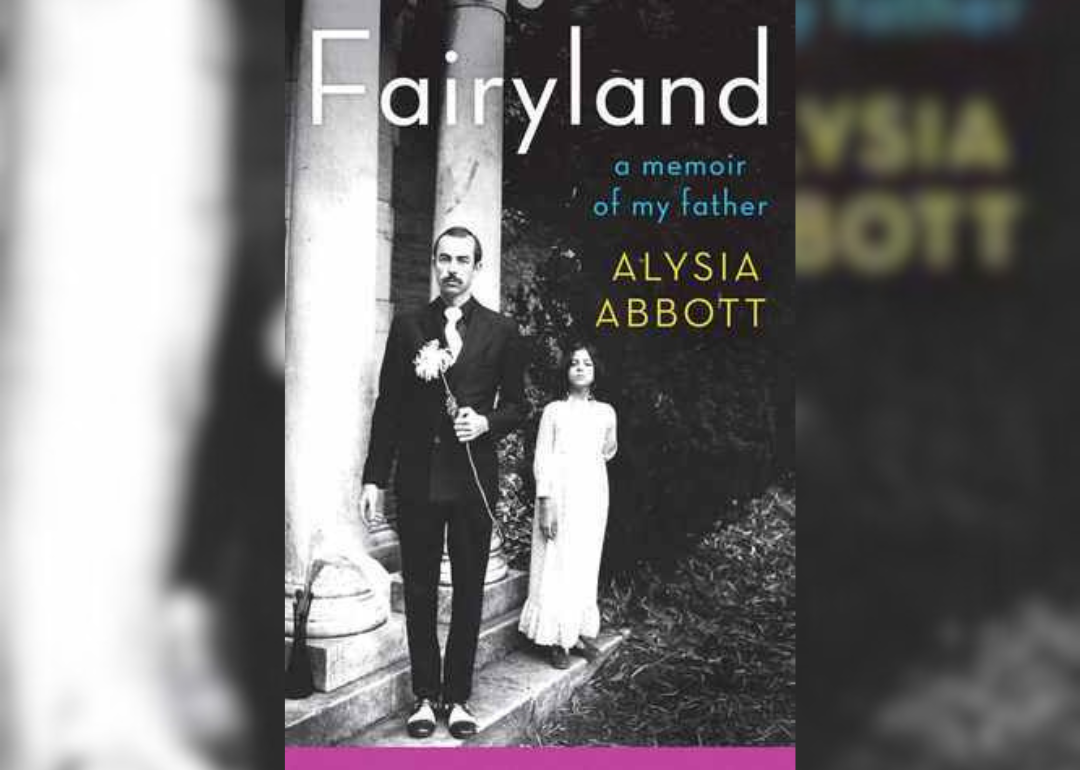 W.W. Norton & Company
'Fairyland: A Memoir of My Father' by Alysia Abbott
In her memoir "Fairyland," Alysia Abbot takes readers through her life in San Francisco in the '70s and '80s with her single father, who leaned into his bisexuality following her mother's death. Through a collage of her father's letters and journals, Abbot shares how many of her father's friends passed away from AIDS and her internal struggle with choosing to care for her father after his diagnosis or retaining the independence she'd discovered in college.
In her review, novelist and memoirist Dani Shapiro, author of "Devotion: A Memoir," wrote: "At once a father-daughter love story, a testament to survival, a meditation on profound loss, and a searing chronicle of a complex coming of age, 'Fairyland' is a beautiful, haunting book that instructs, even as it breaks our hearts."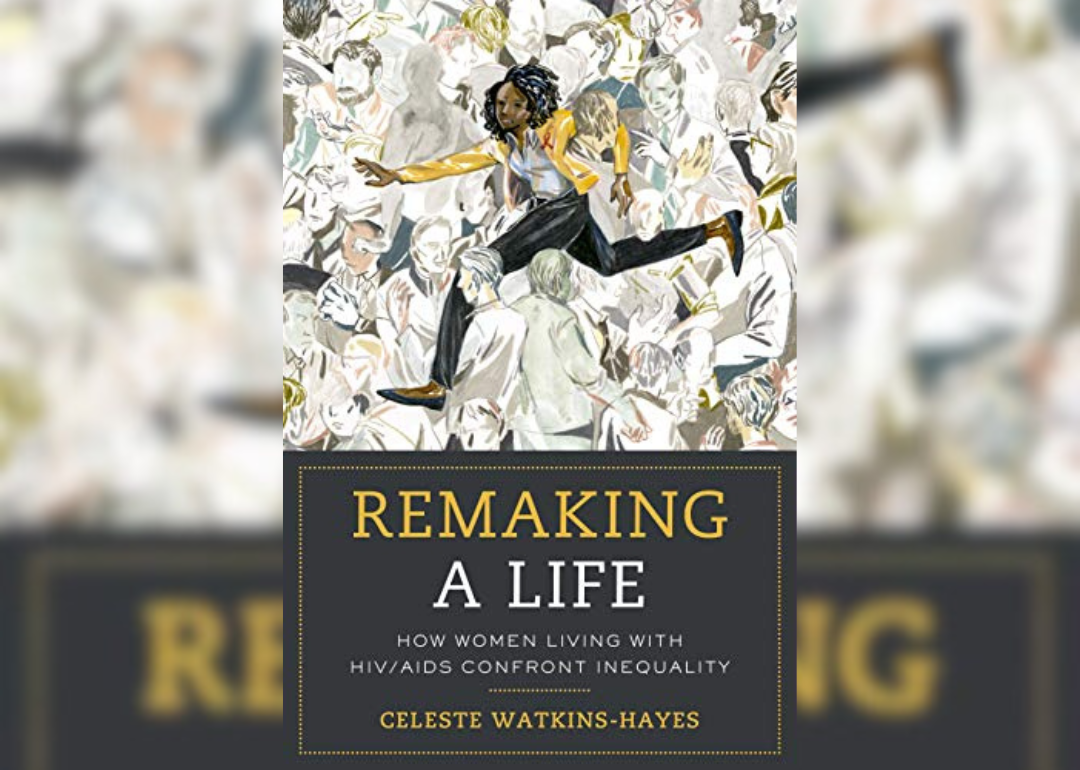 University of California Press
'Remaking a Life: How Women Living with HIV/AIDS Confront Inequality' by Celeste Watkins-Hayes
In "Remaking a Life," writer and scholar Celeste Watkins-Hayes addresses how little HIV research is dedicated to Black women despite the disproportionate statistics. By threading the personal stories of women living with the disease with data from the past decade, Watkins-Hayes highlights the disparities among Black women. Published in 2019, the book details how many have discovered ways to live with—and even thrive despite—their diagnoses.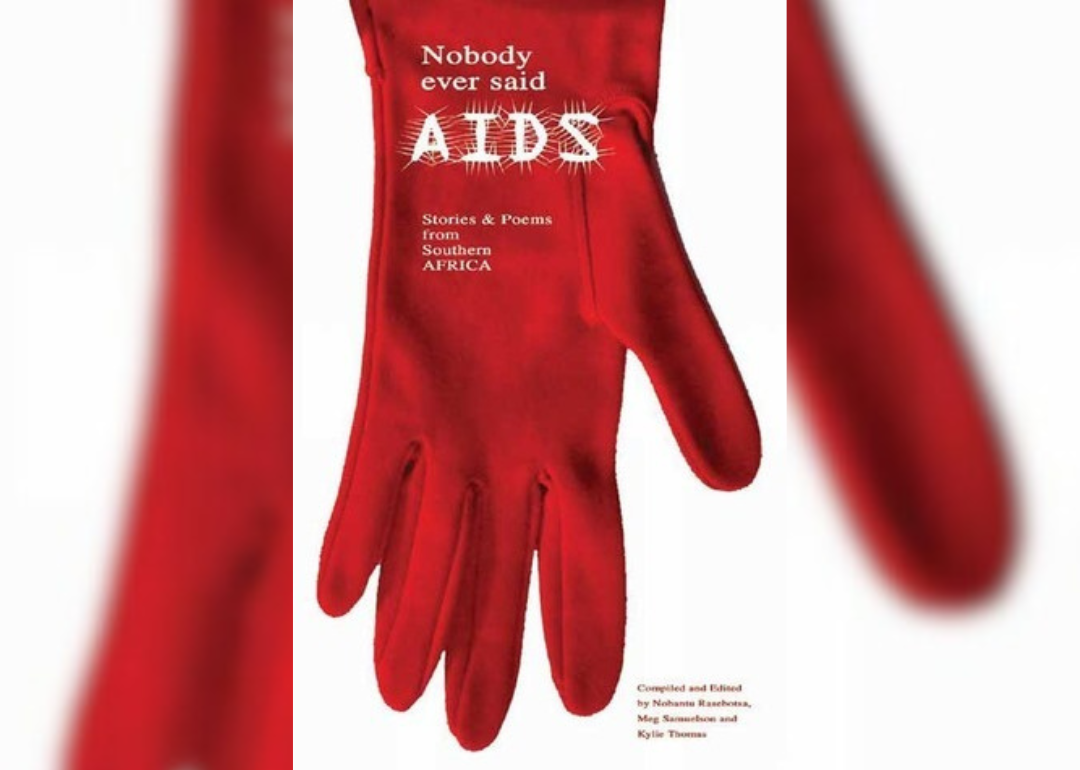 Kwela Books
'Nobody Ever Said AIDS: Poems and Stories from Southern Africa' edited by Nobantu Rasebotsa, Meg Samuelson, and Kylie Thomas
Borne out of the creative writing competition created by the Swedish donor foundation Swedish International Development Cooperation Agency and the University of Cape Town, "Nobody Ever Said AIDS" compiles stories and poems from South African writers.
To combat literature that only focused on statistics from the 1980s and '90s, this 2005 anthology explores themes in connection with the epidemic, including loss, stigma, sexuality, and how HIV/AIDS impacts communities. By offering details through the creative telling of the writer's personal stories, a necessary human perspective is pulled further into the conversation about the role of HIV/AIDS in Africa.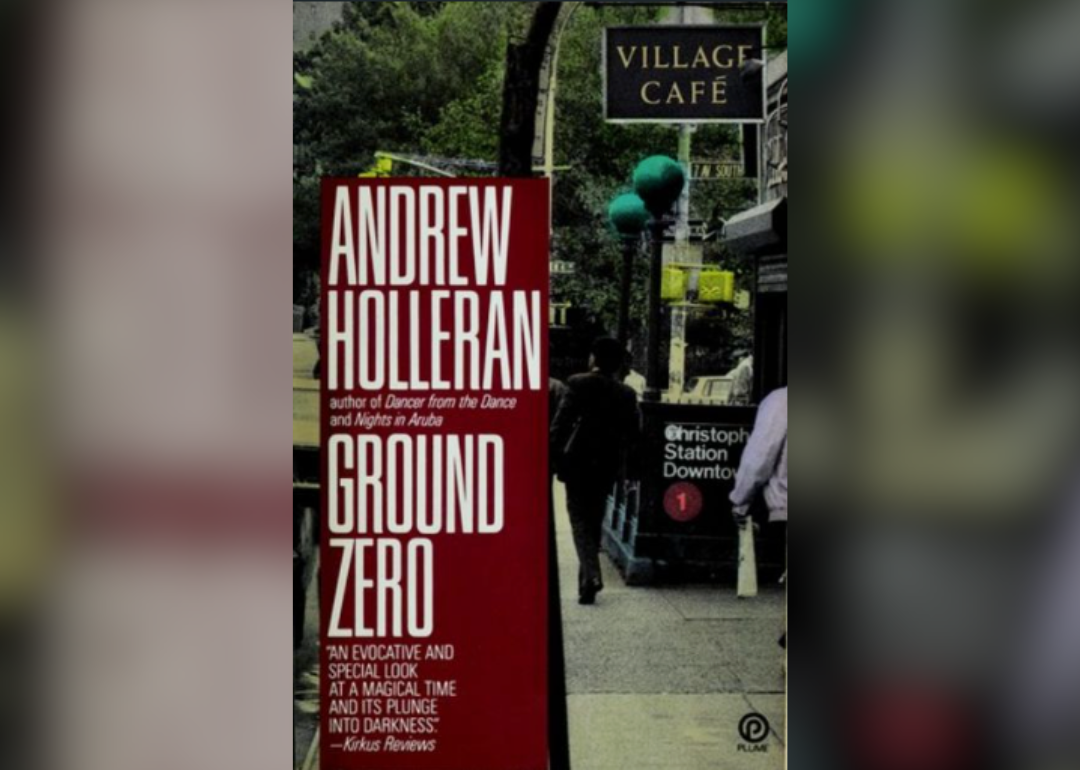 Plume
'Ground Zero' by Andrew Holleran
Published in 1988, Andrew Holleran's "Ground Zero" is a collection of essays detailing the destruction within the gay community caused by the HIV/AIDS crisis. While his essays incorporate a journalistic reporting of the carnage left in the epidemic's wake, Holleran doesn't shy away from difficult emotions, vacillating between reflection, sadness, and fury.
Twenty years after its initial publication, the book was rereleased under the title "Chronicle of a Plague, Revisited: AIDS and Its Aftermath," with 10 additional essays and a new introduction.
Data reporting by Lucas Hicks. Story editing by Carren Jao. Copy editing by Paris Close. Photo selection by Lacy Kerrick.