More than 20 restaurants, most from Richmond, have joined the first Feast Asian Dining Festival, which provides guided dining adventures for food lovers from Oct. 10—21.
The festival is co-produced by the owners of the Richmond News, Glacier Media, and Hamazaki Wong Marketing Group.
"Metro Vancouver has the best Asian cuisine in North America and we want to celebrate this with more people by hosting the first Asian dining festival," said Alvin Chow, festival organizer and publisher of the News.
"Feast is more than a food tasting experience — it's also an opportunity to learn, appreciate and celebrate the diverse culinary arts from these Asian countries."
Participants at Feast Asian Dining Festival will be offered a set of signature dishes for promotional prices during the festival.
Some restaurants have created menus for two to 10 people per table to share because Asian cuisine lends itself to family dining, where people share all the food together.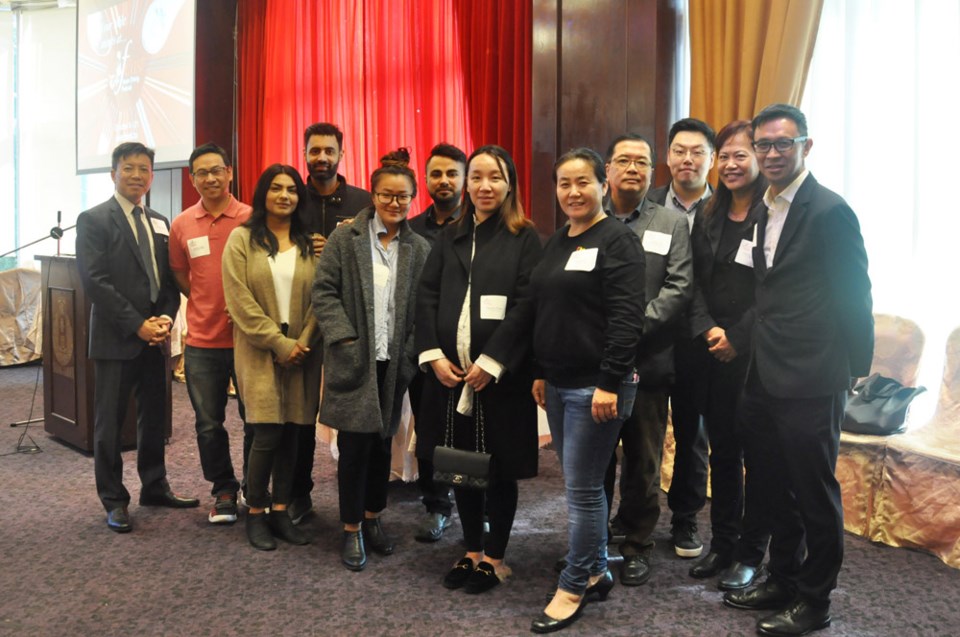 A total of 24 restaurants are participating in this year's festival, of which 13 are in Richmond, eight in Vancouver and three in Surrey.
There is big variety in terms of the food they offer, ranging from Chinese, Indian, Japanese, Korean all the way through to Afghani cuisine. And among the Chinese restaurants, there are Cantonese, seafood, hotpot, Shanghai, Sichuan and Taiwanese offerings.
"We are really focused on making quality food. We hope by participating in this festival, more people will know about our restaurant and the great food we are offering," said Allen Chan, general manager of Shiang Garden Seafood Restaurant on No.3 Road.
The restaurant has prepared two six-people menus for the dining festival, and each has six or seven dishes, including Peking duck, crab and fish maw soup, ground duck meat in lettuce and pork chops.
Richmond's well-known Ginger Indian Cuisine has also taken part in the festival, where it will introduce new food to festival-goers, according to the owner Bob Singh.
"We are very excited to participate in Feast and to serve cuisine from Punjab and areas of northern India," said Singh.
Along with its signature curries, Ginger  will serve various new dishes for customers to taste, such as Chinese fried noodles Indian style — a popular street food in India.
Wong noted that when people think about Asian food, they like to think about food such as fried rice, curry or sushi. However, Asian food is much more diverse than that.
The Surrey-based Afghan Kitchen will provide a set menu of signature Afghani starters, main courses and desserts at Feast according to the owner Hassib Sarwari.
"We are very excited to introduce Afghani food to more people and to introduce the culture behind it," said Sarware.
"All the food is cooked with recipes my mom brought here from Afghanistan. They are very authentic. What people have in Afghanistan, you will find here," said Sarwari.
Sonny Wong, festival organizer and creative director at Hamazaki Wong Marketing Group, said for people who are unfamiliar with Asian food, the festival will make it easy for them to "discover food without pondering what they will be ordering."
"And for those who already are big fans of Asian food, this is a good opportunity to try restaurants or cuisines that are new to them," he added.
For more information about Feast Asian Dining Festival and the full list of participating restaurants, check Asianfeast.ca.